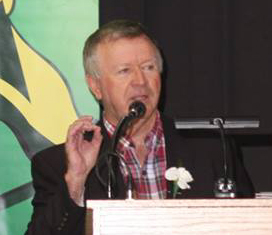 Editorial by Robert Kirwan
I want to congratulate Dustin Durepos, a graduate of Valleyview Public School, who has decided to spend some of his summer vacation doing something that will not only benefit the community but will also help him earn his volunteer service hours as a Confederation Secondary School student.
Dustin is being supervised by Valley East Today and is going through the trails at the Howard Armstrong Recreation Centre and Langdon Park two or three times a week, picking up garbage and removing animal droppings. His community service will ensure that residents will enjoy their time on the trails without any paper or garbage taking away from the natural beauty.
Dustin and his mom, Sue Jones, are also taking the opportunity to spend some mother/son time as she walks the trails with him. Sue works all day during the summer vacation and is looking forward to walking the trails with Dustin several times a week as he carries garbage bags and picks up paper and other litter along the trail.
Dustin explained that he has always been interested in the environment, so when he found that he had to opportunity to volunteer to help keep the trails clean, he was thrilled. It is allowing him to pick up the litter that may damage the birds and small animals. He says that the trails are kept fairly clean, but here are many small pieces of paper that spoil the image of the trail and those are things that he picks up. In addition, he removes dog droppings from the trails so that other people don't worry about stepping in it. In addition to the trails, Dustin also picks up in the parking lots near the trail entrances.
This is an excellent example of how students might be able to earn their 40 hours of community service required for graduation from secondary school. This is the kind of thing that is truly a community service and will make a difference to the local residents.
Thank you, Dustin, and thank you, Sue Jones, for volunteering to keep our trails clean.
<![if !vml]>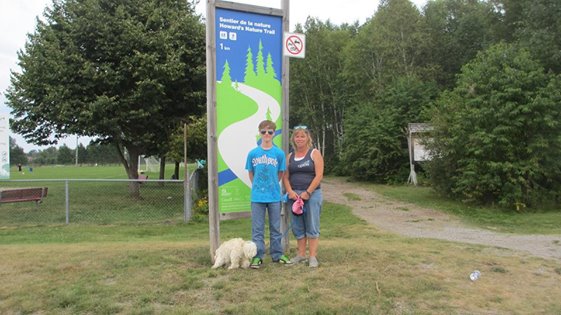 <![endif]>
<![if !vml]>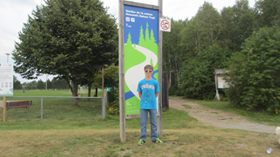 <![endif]>
<![if !vml]>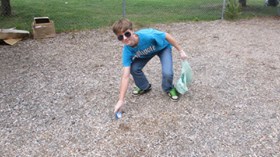 <![endif]>
<![if !vml]>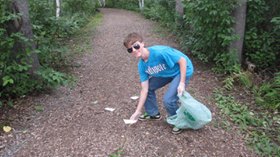 <![endif]>

Mikey Brabant Good Job Dustin see you at confed in the school year buddy :)

Brenda Butterflymom Great job Dustin Keep up the good work CONGRATULATIONS

Marcel Lemieux Good job Sue and Dustin

Cynthia Fairbairn Lafleur We need more kids like this. Way to raise him right Sue Jones. Dustin, the community appreciates your time and efforts.

Julie Labine Thank you Dustin and good initiative.

Sue Jones thanks Robert and everyone! I am very proud of him!

Leo Bisson Good going Dustin

Bridget Berton Briere How can my daughter help with this? She also going to confed and has babysat this summer so hasn't been able I find the volunteer opportunity! We keep checking the volunteer Sudbury site but it's always older ads or stuff she's not old enough for! Any advice?

Robert T. Kirwan Bridget. You might want to check out the community events that are taking place in September to see if they need volunteers. Valley East Days is being run by the owners of Cousin Vinny's; the Spudsbury Potato Festival is on September 13 and on this page you will find the link to that facebook page so you can message the organizer. Then there is the Valley Pentecostal Church that might need help with their Family Festival.

Tanya Marie Valley East Skating Club is always looking for volunteers as well. Check the website vesc.ca and use the contact email to let them know you need hours.

Sue Jones bridget also check the Elizabeth centre in val caron they are looking for volunteers also!

Phil Bellefeuille Good to see our young citizens involved with the community. Good stuff Dustin!

Robert T. Kirwan If any young students in the Valley have a community improvement project they would like to volunteer for, and if their parents will verify that they have indeed performed the service, I will take full responsibility for supervising the project as part of the Valley East Today Community Improvement Initiative and will make sure that the hours get recognized by your school. Just send me a message with the details of your project; let me know that your parent will verify your activities, and then we will meet and get started. These projects can be anything from keeping parks and playgrounds clean to helping senior homeowners with lawn maintenance, snow shovelling, etc. Anything that involves volunteering and that is helping improve the situation in our community or for other people will qualify.