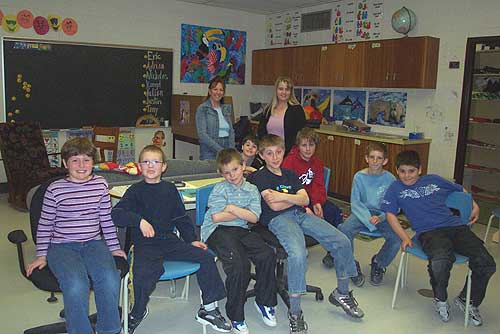 The Special Education - Life Skills Program helps children deal with real-life situations. Here the group is discussing the protocol for a field-trip to the Hanmer Valley Shopping Centre.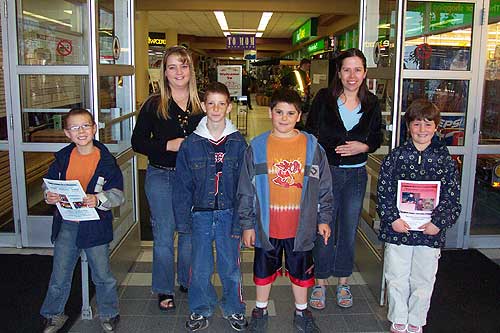 Once at the Hanmer Valley Shopping Centre, the class was split up into two groups and assigned to two different entrances in the mall. The first group is shown above at the Desjardins' Food Basics entrance, and the second group is shown below at the entrance to the Hart Department Store.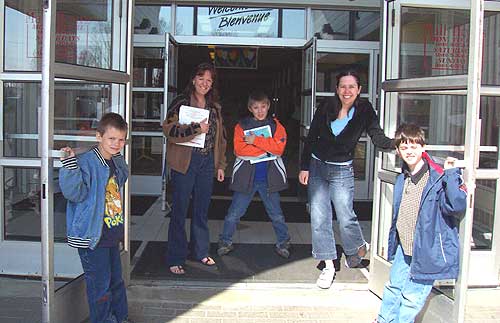 The children were given the task of greeting shoppers by opening the doors and saying hello. If a person said "Thank you" in English, they were to respond with a "Your Welcome" in English. If the person spoke in French, they were to respond in French. In addition, the students were handing out flyers promoting their school and the new French Public Elementary School being build in Val Caron.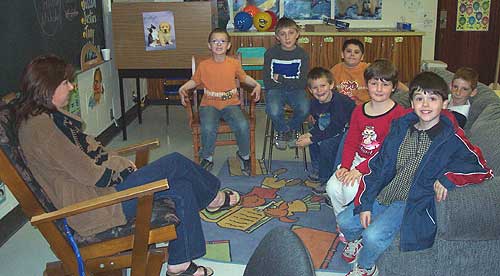 Once the students returned to the school, they gathered together to discuss their experiences and share what they had learned.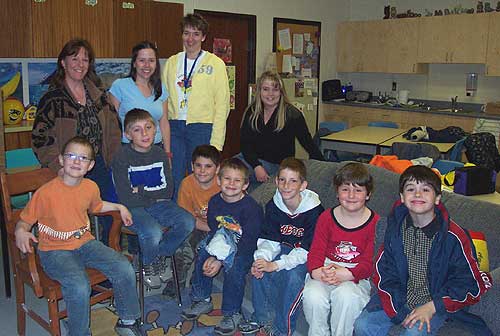 All agreed that they thoroughly enjoyed the time spent greeting shoppers at the Hanmer Valley Shopping Centre. The Teachers were very pleased with what the children learned, and Principal, Lynn Desrosiers, shown above in the yellow jacket, thanked the group for being great ambassadors for the school.