WELCOME TO
ECOLE PUBLIQUE
FOYER JEUNESSE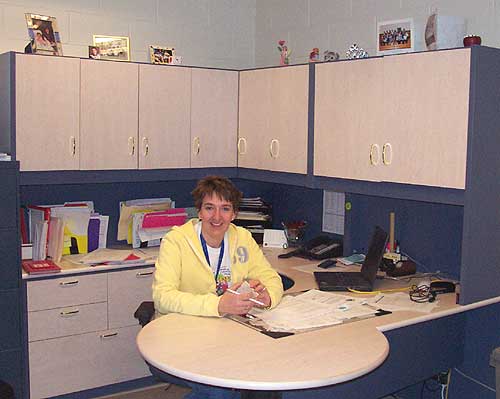 Lynn Desrosiers, Principal of Ecole Publique Foyer Jeunesse, is pleased to welcome parents and visitors to the school. She is always willing to take people on a tour of the school to show how the almost 400 students are given a very "different" type of education.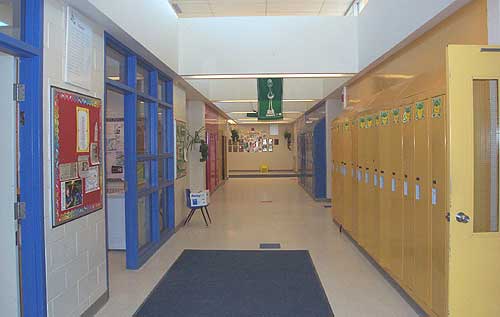 As you enter Ecole Publique Foyer Jeunesse, you are immediately impressed with the bright, colourful hallway which leads you into the heart of the school. The main office area is to the left as you enter, making it easy to get in touch with school administration.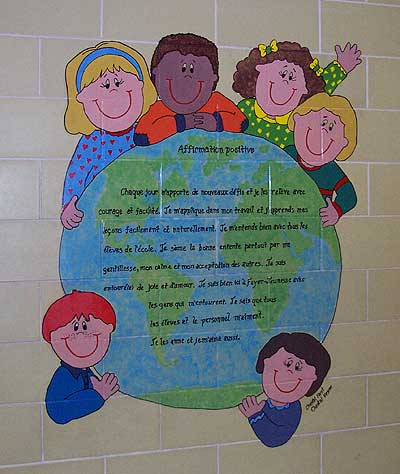 Each morning, during the opening exercises, the students all recite a pledge which provides motivation and inspiration for them during the entire day.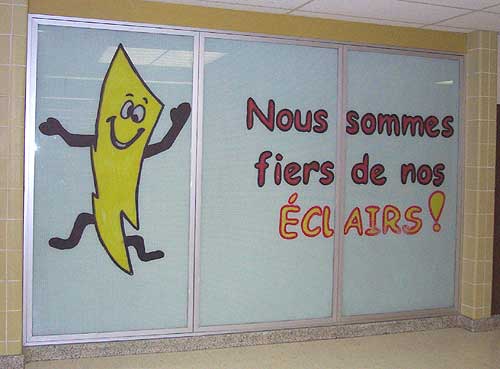 One cannot miss the large, colourful drawing of the school mascot in the hallway.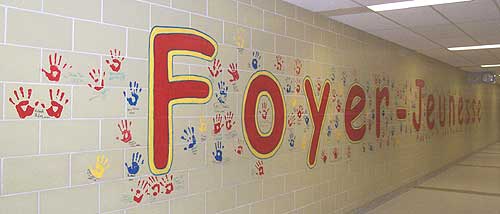 And the handprints of the Grade 6 graduates on the long Graduation Wall demonstrates the proud tradition that has begun at this elementary school. The wall was begun in 2002 and will continue to grow each year as more and more Grade 6 grads make their way through the school.