CHRISTMAS 2005 - FOOD DRIVE
ANNUAL FOOD DRIVE HELD AT NEIL'S INDEPENDENT FOR FIRST TIME PROVES TO BE A HUGE SUCCESS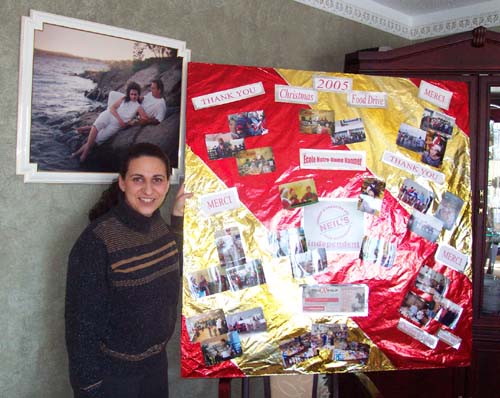 As President of the Parent Teacher Association for Ecole Notre Dame in Hanmer, Angele Mrochek is responsible for organizing many of the fund-raising and community activities for the school. This year her committee decided to try something different for their Annual Christmas Food Drive by holding a special "Family Day" on December 17, 2005 at Neil's Your Independent Grocer. Angele is shown in the photo above with a special "Thank You" display which is a collection of photos that were taken during the day. She was presenting it to Neil Lindenbach who will have it on display in his store.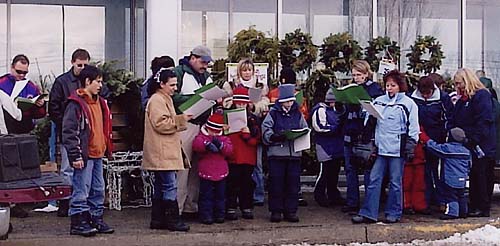 Dozens and dozens of parents, grandparents, teachers and children turned out from 1 to 4 p.m. to sing Christmas Carols, make balloon animals, have their faces painted, eat hot dogs, go on wagon rides provided by Brakar Family Ranch and to receive holiday tattoos.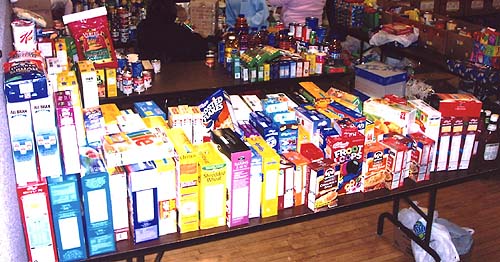 The admission fee to take part in any of the activities was an item of food. Both the people from Ecole Notre Dame and the regular shoppers were extremely generous with their donations. In addition to the food donations, a total of $300 in cash was also raised.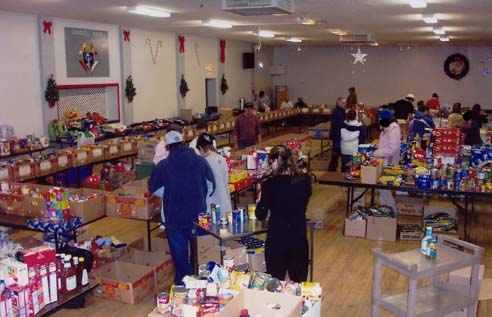 The end result was that the Knights of Columbus #5005 and the Good Neighbours Food Bank had plenty of items to fill the Christmas Hampers which were then to be delivered to needy families in the community. All grades were involved in this event, which promises to become an Annual activity for the school from now on.