PUBLICLY FUNDED ELEMENTARY & SECONDARY SCHOOLS OPERATING IN ONTARIO
| | | |
| --- | --- | --- |
| MINISTRY OF EDUCATION | | |
| | | |
| --- | --- | --- |
| MINISTRY OF TRAINING, COLLEGES & UNIVERSITIES | | |
MINISTRY OF EDUCATION CURRICULUM

| | |
| --- | --- |
| ELEMENTARY GRADES CURRICULUM | |
| SECONDARY GRADES CURRICULUM | |
| FRENCH IMMERSION (1 to 8) CURRICULUM | |
| FRENCH IMMERSION (9 to 12) CURRICULUM | |
| MATH RESOURCES | |
| LITERACY RESOURCES | |
| STUDENT SUCCESS STRATEGIES | |
| HIGH SCHOOL DIPLOMA REQUIREMENTS | |
| SPECIALISTS HIGH SKILLS MAJORS | |
SPECIAL EDUCATION

| | |
| --- | --- |
| SPECIAL EDUCATION GUIDES | |
| INDIVIDUAL EDUCATION PLAN PROCESS | |
| IPRC LEGISLATION REGULATION 181/98 | |
| MINISTRY OVERVIEW | |

EQAO

| | |
| --- | --- |
| EQAO RESULTS | |
| STUDENT RESOURCES | |
| PARENT RESOURCES | |
| TEACHER RESOURCES | |
SCHOOL BOARD
PROGRESS REPORTS



Job Futures is a career tool to help you plan for your future. It provides useful information about 265 occupational groups and describes the work experiences of recent graduates from 155 programs of study.
CANADIAN JOB BANK
Job Bank is Canada's one-stop job listing web site. Job Bank is an easy to use, free job listing and recruitment service that has benefited employers, businesses and job seekers alike.
APPRENTICESHIP INFORMATION WEB SITES
This is an excellent compilation of web sites that provide you with information if you are interested in finding information about apprenticeships. It is on the Rainbow District School Board web site.
ONTARIO YOUTH APPRENTICESHIP PROGRAM (OYAP)
The Ontario Youth Apprenticeship Program (OYAP) is a School to Work program that opens the door for students to explore and work in apprenticeship occupations starting in Grade 11 or Grade 12 through the Cooperative Education program.
SKILLS CANADA - ONTARIO
Skills Canada – Ontario's website is an updated resource on upcoming programs and events offered to encourage more Ontarian youth to explore the many career opportunities that are available in the skilled trades and technologies.
CAREERS IN TRADES
The "Careers in Trades" website contains information about careers in skilled trades and why choosing such careers make so much sense.
SUDBURY MANITOULIN
WORKFORCE PARTNERSHIPS BOARD
The Workforce Partnerships Board helps identify trends and growth areas in the local employment market. It also identifies training that is taking place in both the public and private sectors.
The Khan Academy is a not-for-profit organization with over 1100 videos on You Tube that are put together in 10 to 20 minute chunks that are very easy to understand. If you are having problems with any of the skills and concepts associated with math and science you simply must visit this site.

This is a global nonprofit foundation dedicated to fun and free learning on the Internet for children ages 5 - 12. Here you will find excellent courseware in math, science, reading and keyboarding. It is a great site for helping children develop some of the basic, fundamental skills needed to help with their learning experiences in school.

Video Clips That You May Find Interesting
Resources From Ms. Parson's Class
The Greater Sudbury Learning Clinic wishes to thank Ms. Beth Parson and her students from Monument Charter Schools for providing us with the following web site link.

This is a great web site for students who are learning English.
You should also check out Ms. Parson's own web site Resources page for more links:
Resources From Ms. Haylee Breen's Class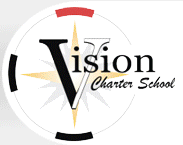 The Greater Sudbury Learning Clinic wishes to thank Ms. Haylee Breen's afternoon guided comprehension class for providing us with the following link which they have found to be a great guide to canonical novels for secondary students.
http://www.windycitynovelties.com/partypedia/Summer-Reading-Novels.aspx
We appreciate the contribution to this resource page on The Learning Clinic and wish Ms. Breen and her students the very best during in their studies.
The Vision Charter School web site is:
www.visioncharter.net
Resources From W.B. Goodwin Community Centre

Thank you to Julie Krammer, Progamming Coordinator at the W.B. Goodwin Community Center. Some of her local teen volunteers came acroos a wonderful site for anyone who is looking for information about some of the more popular books on the market. The link can be found below:

http://www.gopromocodes.com/classic-books-on-sat-reading-list