HOME PAGE

Day Program /
Drop-In Centers
Evershed House
Complex Needs
GRANDVIEW RESIDENCE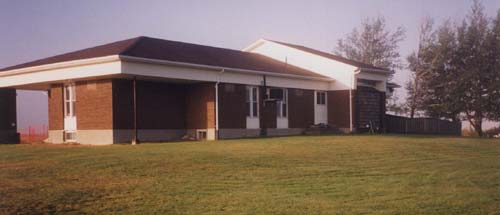 Grandview Residence opened it's doors in 1969.

Grandview is located on Regional 15 in Blezard Valley.

This Residence is a seven-bed group home with a behavioral component for developmentally disable adults.

The program seeks to teach independence in areas of personal care, social and emotional development, tri-motor development, health and independent living skills.

Program plans are tailored to the specific needs of the individual with emphasis placed on learning within an atmosphere that fosters as close as possible normalized routines and a home like setting.

Full ranges of community services are accessed with the residential staff being responsible to oversee the case management needs of the residents.

Services are monitored and delivered through life plan process that seeks to involve the resident, significant others and all stake holders in the planning process.

Life plans are formally reviewed on a minimum bi-annual basis.

Grandview has a day program component that also supports individuals within the community.