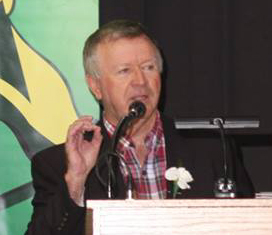 Editorial by Robert Kirwan
Not that this story has anything to do with Valley East, but many of our members will surely remember the days of Mork and Mindy when Robin Williams broke onto the scene. It is hard to understand that a person who seemed to have it all would end it with suicide. I am sure we will be hearing more about this in the days to come.
Val Lemieux Shocking news forsure OMG!!!! so sad
Scott Roper Another celebrity gone to soon....money and fame is not everything. Thoughts are with all his family and colleagues. RIP
Carole Paquette Burke Just goes to show you that what some people are portraying on the outside is not always what they are living on the inside. Always be kind to one another. RIP Robin Williams.
Betty Sampson Sad news.
Emily McIntosh What a great actor he was
Sylvie Lafontaine Boisvert My absolutely favorite actor! And comedian!
Carol Stein Mathers Sorry to hear this....always especially sad when it is suicide.
Shelley Hunt Pelland love him
Andy Taylor Depression lies.
Shelley Hunt Pelland hellllo vietnam
Betty Sampson Mrs. Doubtfire.
Colette Proulx He was a troubled soul. But masked it well with his gift for making other people laugh. Mental health is a great big gap in health care here and across the globe. -------Nano-Nano
Brenda Butterflymom Very Sad
Serge Sylvestre So much talent. Could put a smile on anybody.
Kim Sampson Bertrand when I first heard about this news for a glimpse of a second I'd hoped it was only a hoax (as many celebrity death hoaxes often fly around the internet) sadly this was not the case.... RIP Robin Williams :(
Joanne Fraser McGrayne So sad to hear. He gave so much joy & laughter to so many who connected with him through television. Depression is such a sillent killer & destroys the lives of so many. Sad but never forgotten as he will forever continue to bring so many some happiness from all his great work. R.I.P. Robin Williams.
Micheline Jacques-Richer Sad & unfortunate ...the world lost a brilliant man connecting people with every day life through comedy
Shannon McNicol Robert Kirwan...can you please edit your post. As a survivor of suicide (I lost my brother to suicide last year) we do not use the word commit. Your statement should be he died from suicide.

This is one thing I try to correct with all the stigmas that go along with suicide and mental health. It's a small thing but to the families who are survivors it means a lot.

How can we break the stigma if we still choose to use such negative words. Change your words and help end the stigma.
Lizanne Gregoire Sad news
Leo Bisson If a person is disturbed on the inside, all the money you have will not help. R.I.P Robin Williams Got to love Mrs. Doutphire
Lana Ranger R.I.P. Robin Williams, he had such great talent and will be sadly missed. I'm so sorry for your loss Shannon McNicol. I think the word "commit" originated from the law books. It is an offence to commit the act of suicide, we probably were conditioned by the term...
Elaine Kusan He didn't "choose"to take his life. His illness was greater then him!! And Mark Landry..shame on you!!
Robert T. Kirwan Mark. I have deleted your comment. We do not allow profanity on this site. All posts must be written to a standard so that they could be used in a classroom setting in either elementary or secondary school.
Bobbie Gregory Shannon McNicol, thank you for teaching me to omit the word 'commit'....I had no idea. I'm so sorry for your loss!
Phil Bellefeuille I am grateful for your unique & wonderful contributions to this journey we call life Robin Williams.
Kate Chalk I feel like I've lost a friend...an amazing actor, an incredible man :-(
Lee-Ann Wotton My mom was bipolar and also committed suicide. Yes there is a huge stigma about why would they do such a thing it's so selfish. It's like someone who has lost an arm it's visual and everybody can see, but mental illness is not like that you can't feel better just like you grow another arm. Nobody can tell my mom wasn't well it's an illness that people can hide well until they end up in the hospital when I would notice her eyes were sad or she was mania. It was a battle to get her in but it was also heartbreaking for a month seeing her try to get back on her feet with the medication, which took sometimes up too a few months. So when they go through this they see that everybody is hurting and they hate seeing their loved ones suffer. So they want us to be free of worry since every day we do. I feel very guilty to feel a sense of freedom but she also has that now, that is what I believe since she believed in heaven and she was an angel and my best friend. Sweet as pie with not an enemy in the world. I miss her everyday it's been 15 years.
Kate Chalk I can relate to your feelings Lee-Ann. My mom suffered from major depression. She was also my best friend, as well as an incredibly intelligent, strong, compassionate and giving woman. She too hid her pain very well. She passed away at 60 from cancer which also brought her a great deal of pain. As much as I miss her every single day of my life since her passing, I am relieved that she no longer has to suffer daily.

Unfortunately, it is so very difficult for many to understand mental illness. All the more reason for people not to pass judgment.