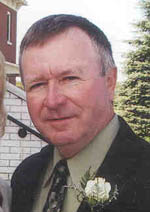 PLEASE ALLOW ME TO INTRODUCE YOU TO VALLEY EAST TODAY....
If this is your first time to the Valley East Today community web site, please take a couple of minutes to scroll down the full page to see the different sections that are available for your benefit. This home page is a portal to a number of other specific sections that you may find most interesting. After that, whenever you return you may be able to simply use the quick links that are found at the top of the page.
Valley East Today is much more than a web site. My goal is to establish this as a "Social Media" network for people living in this community. You are all invited to contribute to the development of this network and to participate in an active way with the community in whatever form of communication is most comfortable to you.
Our Valley East Facebook site is available for you to post information and keep in touch with your family, friends and neighbours. There are sections on this web site that allow you to link to organizations, schools, churches, businesses and municipal offices. We are even developing a Real Estate Guide for people who are thinking about moving to Valley East. Our Health and Wellness Guide Guide will provide you with valuable information about some of the many health care outlets and professionals who are here to provide for the needs of you and your family. We have a live talk radio show that airs every Monday afternoon from Laurentian University where I will spend time interviewing people willing to share their stories with us.
If you are a business, institution or professional, then Valley East Today is your opportunity to communicate with your main market. We will provide you with many different options which will enable people to get to know you personally and also to understand how your goods and/or services may be of benefit to them.
If you are a member of an organization, then Valley East Today and the Valley East Facebook site will allow you to give recognition to the accomplishments and achievements of your members and also to let the rest of the community know about your activities and events.
I look forward to what the future holds for Valley East and do believe that our new slogan should be "A Place To Grow". I hope you enjoy what you find here and I invite you to let all of your friends know about this site so that we can share the pride we have in our community with the rest of the world.
Robert Kirwan
Publisher, Valley East Today