Ron Masciangelo Has Built His Business The Right Way - By Helping Customers Find What They Need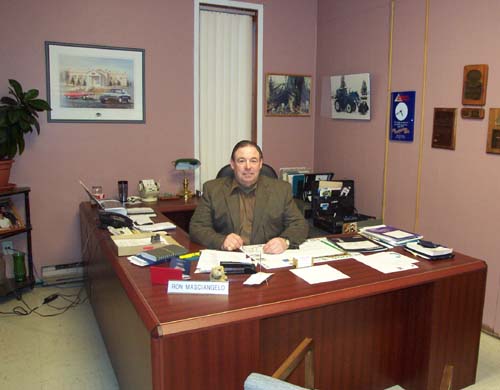 Ron Masciangelo is definitely a familiar face to most people who have lived in Valley East, and indeed in the Greater Sudbury Area. An unfortunate accident while working for his father's construction company in the early 1970's cost Ron the thumb on his right hand, but turned out to be a fortunate turn of events for thousands of customers who have purchased automobiles and trucks from him since he got into the automobile sales business in 1974. Today, he and his son, Jeff, shown below, operate one of the most successful Pre-owned Automobile companies in the entire north.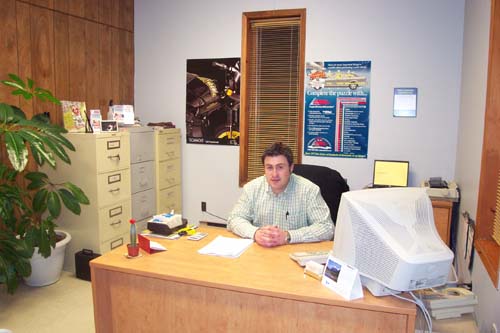 They recently relocated from their Kingsway location and are now situated on Falconbridge Road where it is much easier for customers to get in and out of traffic and there is much more room to browse and look over automobiles. The move been much appreciated by customers.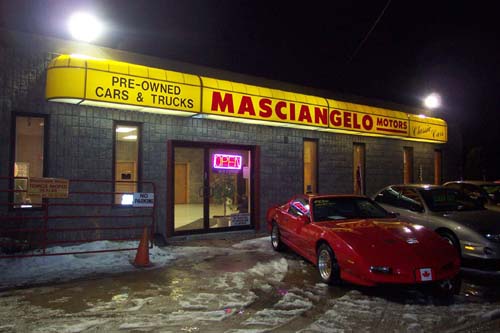 Within a few weeks, a complete web site will be developed for Masciangelo Motors where you will be able to get a virtual look at the entire operation. The site will also contain many stories and memories that readers will certainly relate to. In the meantime, if you wish to drop in and see the selection of automobiles, trucks, classic cars and mopeds, you can either call, email or drop in to:
MASCIANGELO MOTORS
1470 Falconbridge Road
Sudbury, Ontario
(705) 521-9999