Valley Trail Masters Announce Winners Of Annual Draw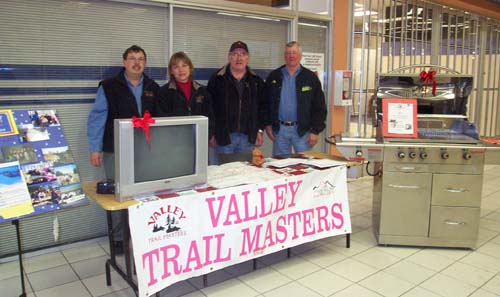 For the past four or five months, members of the Valley Trail Masters have been spending countless hours selling raffle tickets to raise money for local trail maintenance. The group above, themselves, have put in an enormous amount of time towards this cause. From the left: Ray Menard, Responsible for Trail Signage; Michelle Menard, responsible for the web site which can be found at www.valleytrailmasters.ca , Ben Robinson, Chairman of the Raffle Committee, and Don Martindale, President of the Valley Trail Masters.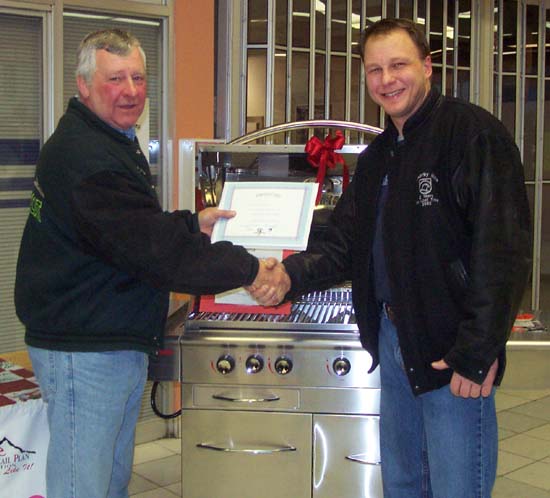 The winner of the Grand Prize, which was a stainless steel barbecue, was Kerry Craig, shown here on the right accepting his prize from President, Don Martindale.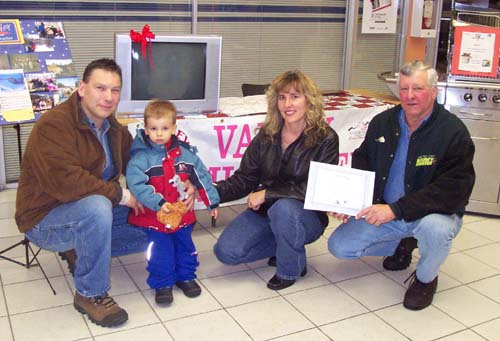 The second prize, which consisted of a 20 inch Virtually Flat Colour Television, was two-year old Joseph Frawley, shown here with his father, Oggy, on the left, and his mother Monique. Don Martindale is making the presentation.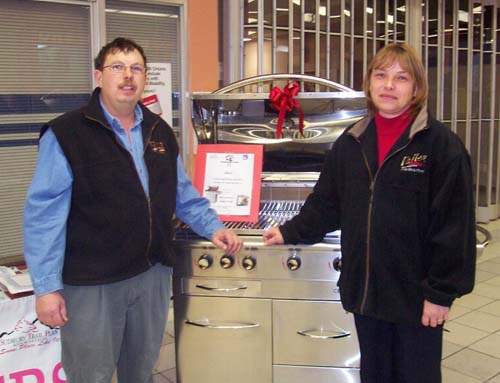 A very special mention of appreciation and gratitude was extended to Ray and Michelle Menard, two of the members of the Raffle Committee who put in the most time selling tickets in the Hanmer Valley Shopping Centre and elsewhere. Both Ray and Michelle have been long-standing members of the Valley Trail Masters organization and were extremely pleased with the community support they received. With over 250 acting members, and with the issuing of up to 700 trail memberships in Valley East, it is safe to say that snowmobiling is a very popular sport in this area.

The Valley Trail Masters wish to thank everyone who supported this venture by purchasing a ticket.