Stacy Miron, one of the hairstylists at The Cutting Boutique, is certainly glad that the process known as "foiling" was introduced to Northern Ontario almost ten years ago.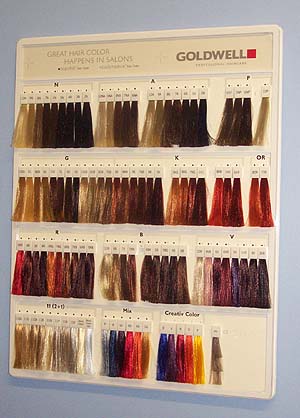 Foiling is a way for people to add highlights to different areas of your head. It is so popular that the majority of people who highlight their hair now use this process instead of the old style of using caps.
In the example above, Stacy is adding bright red highlights to the hair of a young patron. "The colour will last longer when you use foils and you can also add as many colours as you want if you are brave and want to make a bold personal statement." explained Stacy. "By using foiling you can get the colour right down to the roots, and that is why it will stay with you longer. I always tell my clients to make sure that is the colour they want because they will have to live with it for quite a few months.
It takes about an hour to do a full head of hair. The longest part of the process is putting in the foils