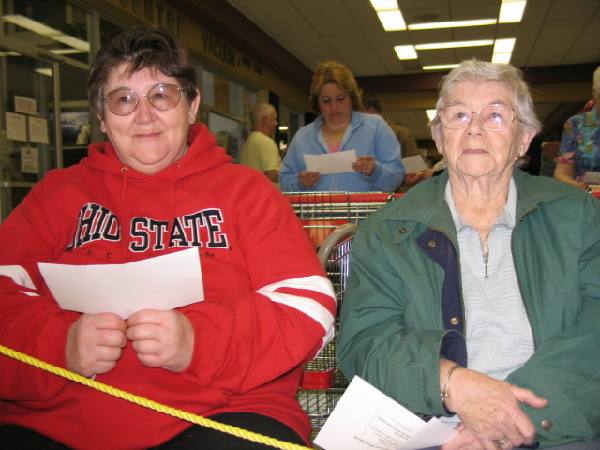 When the mall doors opened at 7:00 a.m. on the morning of March 30, 2005, Rachelle and Martha Laframboise made sure that they were going to be the very first two people in line when the doors to the new Hart Department Store opened. Mall officials brought the two of them a couple of comfortable chairs and they had front row seats for the official opening. When the ribbon was cut at 9:25 a.m., Rachelle and Martha were indeed the very first people into the store. Over 2000 other people were lined up completely around the entire mall behind them.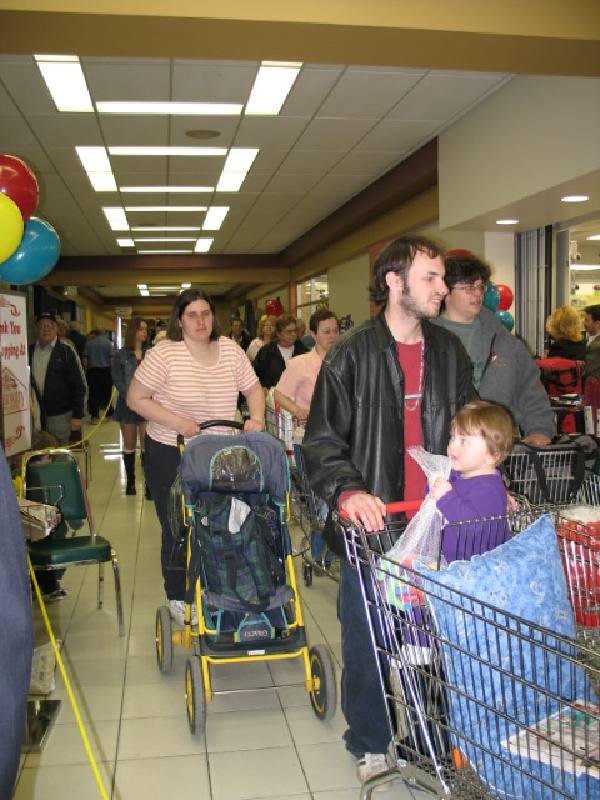 People had been anticipating the opening of the Hart Department Store for months, and with so many excellent deals to be had, the doors swallowed them up quickly. Within an hour, store officials had to stop people from entering until others left. It was reported that this was the first time in the history of the company that shoppers had to be held back on opening day. The crowds continued for a full ten days afterwards as customers from the entire Sudbury region flocked to the store.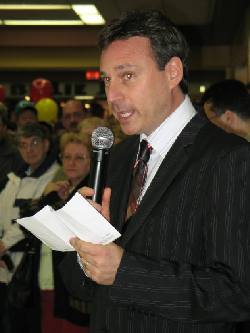 Michael Hart, President and CEO of Hart Stores Inc., spoke to the crowd at the opening and stated that he was very excited to be part of the Hanmer Valley Shopping Centre. He was soon "blown away" by the crowds, stating that never in his wildest dreams did he expect such a turn out. Before the morning was over, Michael was on the phone calling for more stock to be shipped in due to the tremendous response from the crowds which kept pouring in all day long. A week later, Michael Hart announced that he had decided to open another store in Sudbury in August. By the fall, there will be three Hart Stores operating in the Sudbury region.