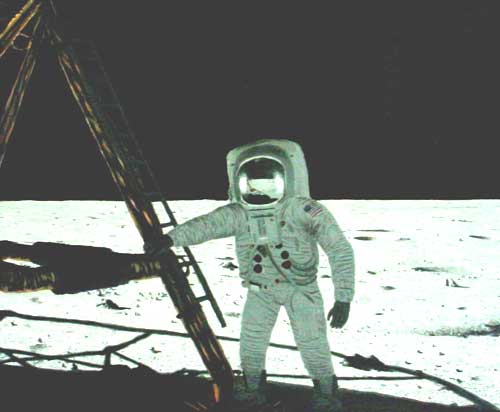 Construction is right on schedule at the Hanmer Valley Shopping Centre for the Grand Opening of the new Hart Department Store at 9:30 a.m. on Wednesday, March 30, 2005. When Michael Hart cuts the ribbon to let in the hundreds of shoppers expected at the opening, they will all be taking a "small step" as they enter the store, but those small steps will represent a "giant leap" for the town of Valley East.

According to the latest census statistics, which can be found on the City of Greater Sudbury web site, over the past ten years Valley East is still the fastest growing section of the Sudbury region in terms of population and number of households. Not only that, we also have the largest average household size at almost 3 persons per residence. This is proof positive that we are truly a family-oriented community. In fact, 25% of the population of Valley East is 19 years of age and under, which accounts for the tremendous growth of minor sports and other recreational organizations dedicated to youth. Another 50% of our population is between the ages of 25 and 60 - the age of peak employment for adults. This again points to a bright future for our community.

CONFIDENCE BUILDER FOR COMMUNITY

The fact that Hart Stores Inc. choose the Hanmer Valley Shopping Centre to open its second Ontario department store speaks volumes for the confidence we should all have in our future. Michael Hart has developed his corporate chain by making wise decisions about where to locate. He looks for communities where he can step in and satisfy a true need among consumers. Hart Stores provides everything you would expect to find in much larger box stores in larger cities, but he has been able to keep all of his outlets at a perfect size so as not to sacrifice customer service.

COMMUNITY ANCHOR NOW COMPLETE

When the 30,000 square foot store opens at the Hanmer Valley Shopping Centre, shoppers will find that it fits in perfectly with the philosophy of the shopping centre. Val Mazzuca, owner of the mall, works hard to provide shoppers with a place that is community focussed and devoted to ensuring a pleasant shopping experience. He has always wanted to create a shopping centre which would serve as a solid retail anchor for Valley East. And now with the Hart Department Store, the anchor is complete! Residents have everything they need close to home. They will no longer have to fight the traffic and crowds to shop in Sudbury. It is expected that people will now give more support to all of the retail outlets in Valley East as they come to realize that we are "for real". As they come to realize that we do have "something special" in this community. The more people show support for their local businesses, the stronger Valley East will become as a community. It won't be long before everyone comes to accept that the Hart Department Store may only be one store, but it certainly is a GIANT LEAP FOR BUSINESS IN VALLEY EAST!