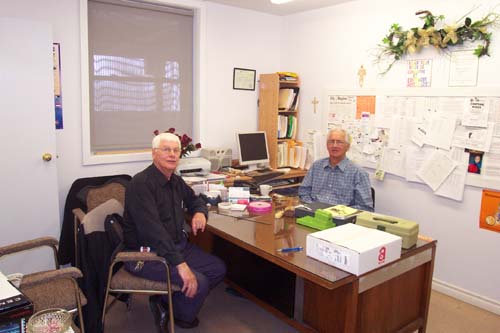 Gerry Chartrand, Treasurer of LE CENTRE CLUB AGE D'OR DE LA VALLEE, on the left and his assistant, Jean-Louis Lapalme, take a short breather in the office of the Coordinator, Danielle Gervais. Gerry and Jean-Louis were working at the Annual Tea and Bazaar on April 23, 2006.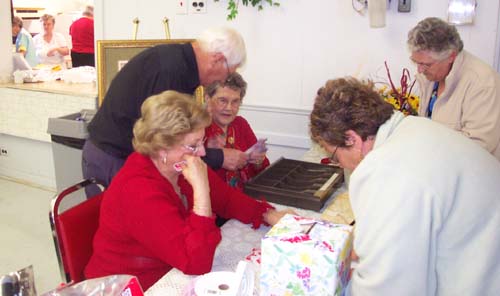 All afternoon Gerry was running steadily from the office to the main hall collecting cash and delivering change for the various cost centers.

The treasurer's position is a very important one for organizations such as LE CENTRE CLUB AGE D'OR DE LA VALLEE, as it is getting harder and harder to make ends meet in light of the current economic situation as well as the changing rules and regulations that apply to not-for-profit community service organizations such as this.