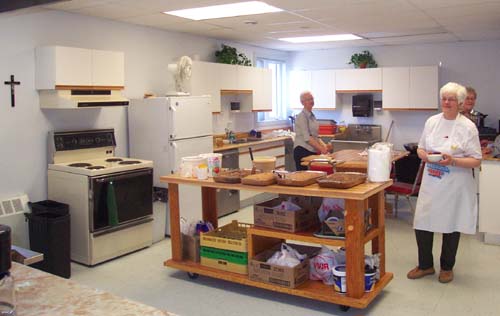 The kitchen facilities at the Golden Age Club are second to none. It is here that the ladies prepare the sandwiches, soup and desserts for their special luncheons and dinners.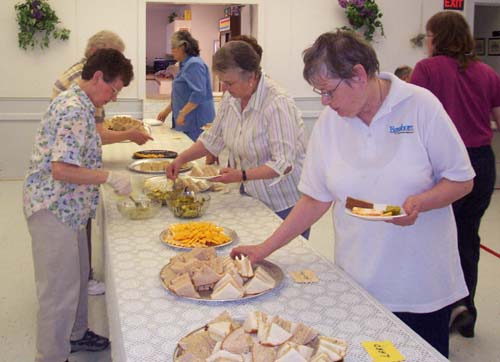 Below, the soup is wheeled out in large pots and dished out to the tables so that people don't have to worry about spilling hot soup all over their hands. It is definitely a well organized event when the kitchen staff is at work.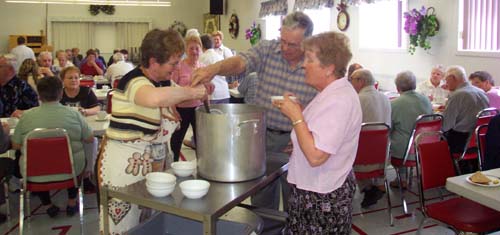 The kitchen staff was certainly put to the test during the Annual Spring Tea & Bazaar in April.