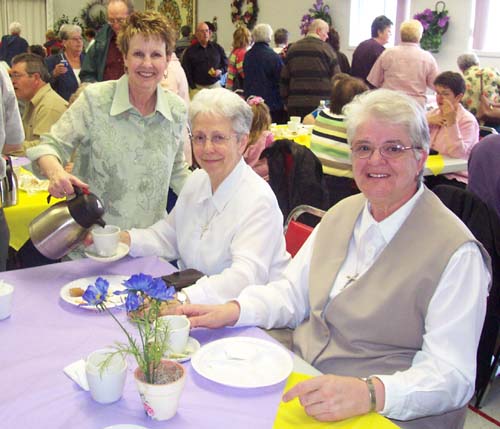 Lizette Gascon, the Coordinator of the Annual Spring Tea & Bazaar sponsored by LE CENTRE CLUB AGE D'OR DE LA VALLEE, takes time to pour Sister Evelyn Pinsonneault a cup of coffee. On the far right is Sister Claudette Marchand. Both Sisters are from St. Jacques Parish which is right next door to the Centre.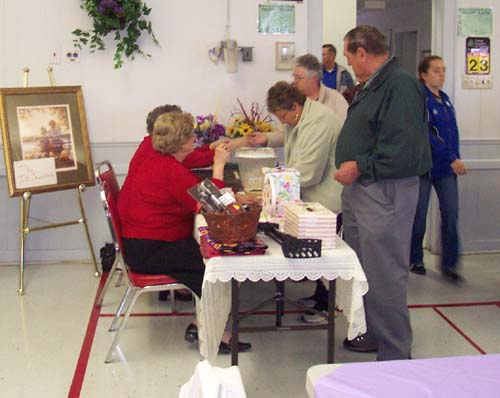 The hall was full shortly after the doors opened at 12 noon as parishioners getting out of mass decided to stop by for some sandwiches, coffee and dessert.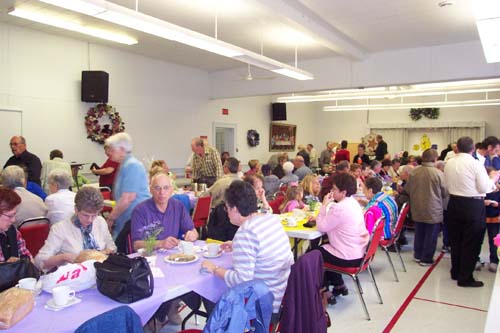 The entire afternoon was jam packed with guests who have returned year after year to what has become one of the highlights of the year in this area.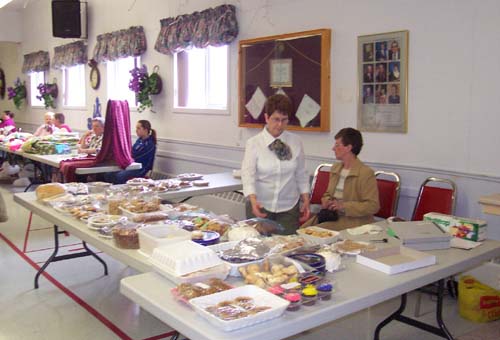 The bake table, as usual, was a very busy place as people quickly grabbed up the baking that was donated for the event.
The craft table received a great deal of attention from the people in attendance. Members donated some fantastic articles, all hand-made.
A Special Thank You From Lizette Gascon, the Coordinator of the Tea & Bazaar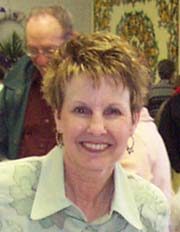 En mon nom personel ainsi que tous les membres de notre CENTRE CLUB AGE D'OR DE LA VALEE, nous vous remercions encore une fois pour nous avoir supporte lors de notre THE BAZAR DU 23 AVRIL. Merci a tous ceux et celles qui ont travaille pour le succes de notre THE. Grand merci a Mike Biglow de J.B. Jewellers pour le don d'un beau cadre d'une valeur de $500.00 dont le gagnant fut M. Donald Lavigne.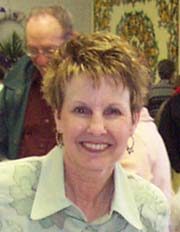 On behalf of all of the members of the CENTRE CLUB AGE D'OR DE LA VALEE, I would like to express my sincere appreciation to the entire community for their support of the TEA & BAZAAR which was held on April 23, 2006. I want to thank all of the people who volunteered their time in any way to help out. A big thank you goes out to Mike Biglow of J.B. Jewellers for donating a beautiful picture valued at $500 which was won by Mr. Donald Lavigne.
Volunteers From CENTRE CLUB AGE D'OR LA VALLEE Spend Time Raising Funds In the Shopping Centre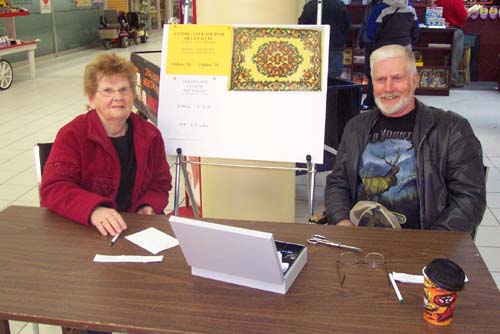 Members of the Golden Age Club, located on Cote Blvd. in Hanmer, were on hand at the Hanmer Valley Shopping Centre promoting their Annual Spring Tea which will be held on Sunday, April 23 from 12 noon to 5 p.m.

In the photo above are Gilberte Paquette and J.C. Remillard.

During the event, there will be plenty of refreshments as well as the usual bake table, penny table and other activities. A special draw will also be made for a 9 x 6 area carpet, which can be seen on the display behind the table.

The Golden Age Club is open to all residents of Valley East and Capreol who are over the age of 45. Many activities are scheduled every month, including woodworking and weaving.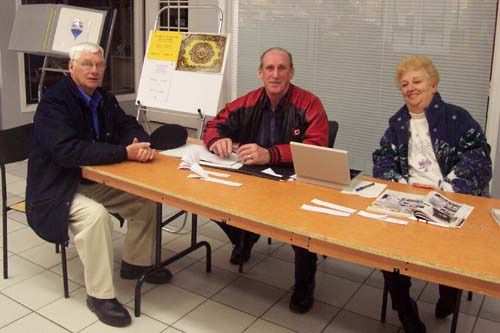 Shown in the photo above are, from the left: Gerard Chartrand, Treasurer; Henry LeBouthiellier, Executive member; and Henry's wife, Colette.
WINNER ANNOUNCED
MRS. LEONNE HARRISON