| | |
| --- | --- |
| WEAVING CLUB.... | |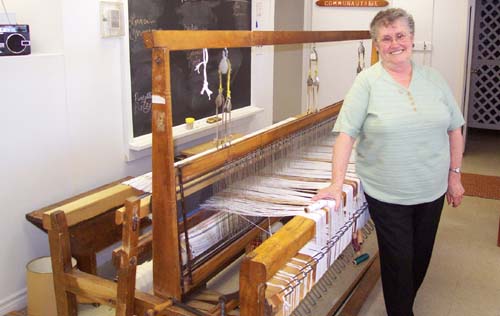 Olivette Poitras-Giroux is one of over 50 ladies who belong to the
Weaving Club that uses the facilities of the Golden Age Club. Here,
Olivette is standing beside one of the oldest looms in the club.
It is estimated to be over 100 years old and still works like a charm.


In the photo above, Olivette is working at one of the newer machines,
worth over $6000 if you had to purchase it today. Here, she is making
a blanket out of recycled material.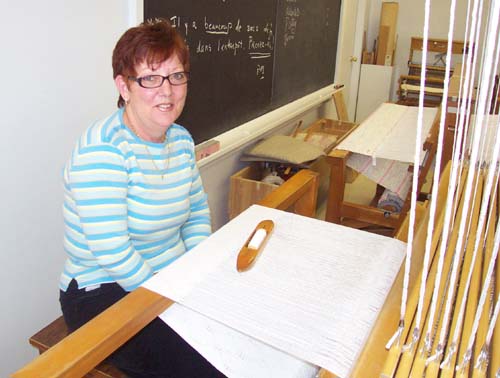 PIERRETTE PARE, shown above, has been a member of just over a year and she absolutely enjoys using the looms to create wonderful products for the home. As a new member, she was required to take an introductory course from President, Pauline Backer in order to learn how to use the proper techniques.

In addition, each machine has been assigned the responsibility of one of the more experienced members. Therefore, if Pierrette has problems with the machine she is on, she simply calls the person listed as being responsible for her machine and that person comes over and helps her out.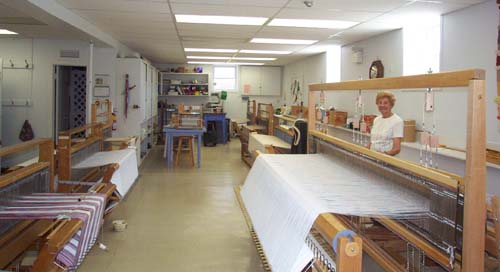 Gabrielle Landry, shown in the photos above and below, is a
long-time member of the club. You can see the extent
of the facility from this photo.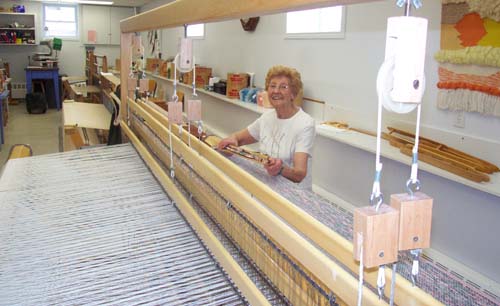 Anyone who is interested in joining the Golden Age Club Weaving Group is asked to contact Pauline Backer at 969-3842 to find out when the next course is being scheduled.