CAROL RICHARD PARK
COMMUNITY ASSOCIATION
1709 George St., Val Caron
897-4158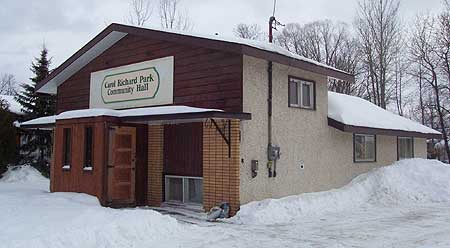 SKATING RINK
The main rink is boarded up with screen behind the goal areas. It is often used for hockey and just for family skating. As you can see from the photo, it is also used for jug curling at winter carnival time.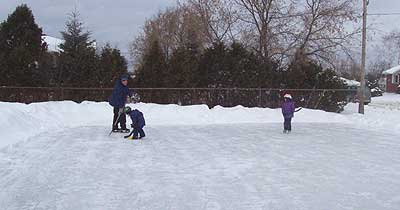 The children's rink above is always available for young children or families who just want to drop in for a little skate.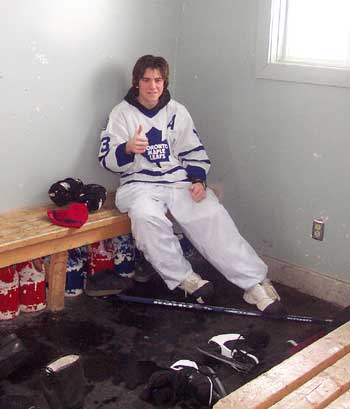 Ryan Kingsbury, a Grade 9 student from L'Horizon Secondary School, is very happy to see the warm interior of the playground after honouring his Toronto Maple Leafs with his adept stickhandling skills.