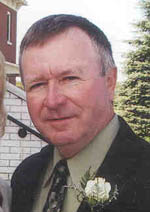 Reflections 2000
Written by Robert Kirwan
The following articles were written during 2000 and were published in The Vision Paper.
For your convenience I have provided you with the titles along with the date of publication. I plan to include a brief introduction under each title in the near future. The articles appear in the order in which they are listed, so when you see one that interests you, simply scroll down until you find it.
If you have any comments, please send them to me at rkirwan@infocomcanada.com
| | |
| --- | --- |
| | Don't Make Any New Year's Resolutions This Year! Make Some New Year's Realizations! (Dec.27) |
| | The Perfect Gift (Dec.20) |
| | There Are Never Any Mistakes In Life ... Just Detours (Dec.13) |
| | Don't Ask Why? Just Accept That Everything Happens For A Reason! (Dec.6) |
| | Daddy, When Will My Fingers Grow Back? (Nov.29) |
| | 'Are Your Potatoes Heavy?' (Nov.22) |
| | You Can't Direct The Wind But You Can Adjust The Sails (Nov.15) |
| | The Price of A Miracle - One Dollar and Eleven Cents (Nov.8) |
| | Let's Pause To Remember An Old Friend (Nov.1) |
| | "The Mighty Oak Was Once A Little Nut That Stood Its Ground" (Oct.25) |
| | Never Expect Payment For Kindness (Oct.18) |
| | Have You Turned A Life Around Today? (Oct.11) |
| | Through The Eyes of The Beholder, Things To Be Truly Thankful For (Oct.4) |
| | Respect is 'Caught' not 'Taught', But Who Is Doing The Throwing? (Sept.27) |
| | May We Never Be Too Busy To Respond With Kindness And Compassion To Strangers (Sept.20) |
| | Change Is Something You Can't Escape, Coping With Change Is Critical (Sept.13) |
| | Love Your Family As You Would Love A Stranger (Sept.6) |
| | What Really Matters In Life... People, Not Objects (Aug.30) |
| | Fighting To Keep Our Most Valuable Resources (Aug.23) |
| | Wake Up And See That Your Dreams Have Already Come True (Aug.16) |
REFLECTIONS by Robert Kirwan

December 27, 2000

Don't Make Any New Year's Resolutions This Year! Make Some New Year's Realizations!
We are about to begin the 'Real Millennium' in a few days. Yes, I am afraid I have to inform you that the past year was nothing more than a 'Computer Millennium' generated by the fact that computers all over the world had to be prepared for the date change from the 1900's to the 2000's. In actual fact, according to many historians around the world, January 1, 2001, finally marks the beginning of the 1st year of the third millennium.
With that in mind, most of us will be busy trying to make some meaningful New Year's Resolutions which are designed to help us improve our life and motivate us to greater things during the next 12 months. This year however, I ask you to do something a bit different. Instead of coming up with New Year's Resolutions, I want you to come up with New Year's Realizations.
I thank Simon Guillet of Guilletville for sending me an article he received over the email from a friend. As you read the following, which is taken from Simon's submission along with another I already had on file, see if you can make any 'New Year's Realizations' about your own life.
Even though I clutch my blanket and growl when the alarm rings, I realize that I can hear. There are many who are deaf.
Even though I keep my eyes closed against the morning light, I realize I can see. There are many who are blind.
Even though I huddle in my bed and put off rising, I realize that I have the strength to rise. There are many who are bedridden.
Even though the first hour of my day is hectic, when socks are lost, toast is burned, tempers are short and the children are loud, I realize that I have a family. There are many who are lonely.
Even though the breakfast table never looks like the pictures in magazines and the menu is at times unbalanced, I realize that we have food to eat. There are many who are hungry.
Even though the routine of my job is often monotonous, I realize I have the opportunity to work. There are many who have no job.
Even though I have a teenager who is not doing dishes but is watching TV, I realize he/she is at home. There are many who are out on the streets.
Even though I grumble about the taxes I have to pay, I realize it means I have an income. There are many who do not.
Even though I have to clean up after a party, I realize it means I have been surrounded by friends. There are many who have no friends.
Even though my clothes fit a little too snug, I realize it means I have had enough to eat. There are many who go hungry every day.
Even though I complain about my lawn that needs mowing, my windows that need cleaning and my gutters that need fixing, I realize I have a home. There are many who are homeless.
Even though I complain a lot about the government, I realize I have the freedom of speech. There are many in this world who are afraid to express their opinion.
Even though I have a huge heating bill, I realize it means I am warm. There are many who cannot afford heat.
Even though the pile of laundry seems never ending, I realize I have clothes to wear. There are those who have very little clothing.
Even though it seems as if I often take my family members for granted, I realize how fortunate I am to have people around who love me despite my personal failings. There are those who never experience love.
We all have so much to be thankful for, but life is so hectic that we often fail to realize just what we do have. We are always wishing for something better. We are always trying to improve our lot in life. Perhaps if we just took the time to make some 'New Year's Realizations' over the next couple of days, we will stop chasing rainbows for the pot of gold and discover that the real treasure is right here in front of us.
Have a Very Happy New Year!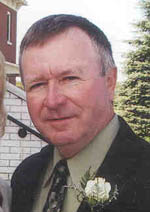 The Perfect Gift
Christmas is my favourite time of the year! It is also the time of the year I hate the most! I love getting together with family and friends and enjoying their company over meals, parties and other festivities. But I hate the commercial aspects of Christmas. Everybody rushes around the stores trying to buy something to 'give' to people on their list. In many cases the only objective is to make sure that you can put some gift under the tree because they are getting you one.
The 'Perfect Gift' is so elusive today. However, I came across a beautiful story the other day which really touched me deeply. I think you will agree that the story has a powerful message.
Norma Smith's husband, Mike hated Christmas. Oh, not the true meaning of Christmas, but the commercial aspects of it. You know, the overspending, the frantic running around at the last minute to get a tie for Uncle Harry and the dusting powder for Grandma - the gifts given in desperation because you couldn't think of anything else.
Knowing he felt this way, Norma decided one year to bypass the usual shirts, sweaters, ties and so forth. She reached for something special just for Mike. The inspiration came in an unusual way.
Their son, Kevin, who was 12 that year, was wrestling at the junior level at the school he attended. Shortly before Christmas, there was a non-league match against a team sponsored by an inner city church.
The youngsters from the inner city, dressed in sneakers so ragged that the shoestrings seemed to be the only thing holding them together, presented a sharp contrast to Kevin's team mates in their spiffy blue and gold uniforms and sparkling new wrestling shoes.
As the match began, both Norma and Mike were alarmed to see that the other team was wrestling without head gear, a kind of light helmet designed to protect a wrestler's ears. It was a luxury the ragtag team obviously couldn't afford. Well, Kevin's team ended up walloping them. They took every weight class. As each of the boys got up from the mat, he swaggered around in this tatters with false bravado - a kind of street pride that couldn't acknowledge defeat.
Mike, seated beside Norma, shook his head sadly, "I wish just one of them could have won. They have a lot of potential, but losing like this could take the heart right out of them."
Mike loved kids-all kids. He understood kids in competitive situations, having coached little league baseball, football and lacrosse. That's when the idea came to Norma for his present.
That afternoon, Norma went to a local sporting goods store and bought an assortment of wrestling headgear and shoes and sent them anonymously to the inner city church. On Christmas Eve, Norma placed an envelope on the tree. The note inside told Mike what she had done and that this was her gift to him. His smile was the brightest thing about Christmas that year and in each of the succeeding years. For each Christmas, Norma followed the tradition. One year she sent a group of mentally challenged youngsters to a hockey game. Another year a check to a pair of elderly brothers whose home had burned to the ground the week before Christmas. And so on...
The envelope became the highlight of their Christmas. It was always the last thing opened on Christmas morning and their children, ignoring their new toys, would stand with wide-eyed anticipation as their dad lifted the envelope from the tree to reveal its contents.
As the children grew, the toys gave way to more practical presents, but the envelope never lost its allure.
The year that Mike lost his battle to cancer, Norma was so wrapped up in grief that when Christmas finally rolled around, she barely got the tree up. Yet Christmas Eve found her placing an envelope on the tree, and in the morning it was joined by three more. Each of their children, unbeknownst to the others, had placed an envelope on the tree for their dad.
The tradition has grown and someday will expand even further with Norma's and Mike's grandchildren standing around the tree with wide-eyed anticipation, watching their fathers take down their envelopes.
Mike's spirit, like the spirit of Christmas, will always be with the family.
May all of my readers be fortunate enough to find the Spirit of Christmas this year, and may it always be with your family!
Have a good week!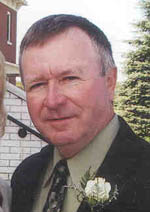 December 13, 2000
There Are Never Any Mistakes In Life ... Just Detours
Isn't it funny how the little things you do for someone are often the most appreciated? You can buy your spouse a very expensive gift for Christmas or a birthday, but if you give some small token of love completely out of the blue for no reason at all, your loved one acts as if it is the nicest thing you have ever done. Christmas is a time for showing people in our life just how much we care for them...not with the size of a gift, but just with any type of gift...even the gift of our presence for a nice visit during the holidays.
I heard a story the other day about a couple, named Kathy and Don, who moved into a new house during the summer. Kathy had the pleasure during the next several months to meet a few of her neighbours who seemed to be extremely nice people. For Christmas, she thought she would do something nice for each of the neighbours that she knew. She sat down and counted. There were nine neighbours whom she knew by name or spoke with often when out in her yard. She also knew which houses they lived in.
Kathy then decided to add one more person to her list for a total of ten. The tenth person was a lady who lived down the street. She met the lady every morning walking to work as she drove down the street. She always managed a contagious smile and a hearty wave. She had no idea what the mystery lady's name was and was not even sure which house she lived in.
Kathy's gift idea was to make small fruit baskets and leave them on each of her neighbour's front porches or door steps the night of Christmas Eve for them to find, either that night or the next morning. She signed the cards: "Happy Holidays from 5104 Northumberland Road."
Kathy saved the friendly lady for last, since she was still not exactly sure where she lived. Finally, Kathy decided upon a house down about where she met her each morning and felt relatively sure that it was hers.
Her neighbours really appreciated the baskets and would thank Kathy as they saw her in the yard or they would call, and a couple even came by to thank her in person.
One morning on her way to work, Kathy noticed a small note inside her mailbox. It was addressed simply, Resident, 5104 Northumberland Road. She opened the envelope and took out a Thank You card. She opened the card and read the message, which really caught her by surprise.
The card said, "Thank you for the lovely fruit basket you left on the porch of Richard Kelly. It was very thoughtful. Richard Kelly passed away on January 19, but he never stopped talking about how nice it was that someone remembered him in his time of illness. He really appreciated it."
Kathy was sincerely stunned. She had no idea who Richard Kelly was or that he had been gravely ill. She had left that nice lady's basket on Mr. Kelly's porch by accident. Kathy firmly believed that Richard Kelly was meant to have that basket and the Lord knew that he only had less than a month to live. She was sorry that the nice lady did not get to receive a fruit basket from her that Christmas, but was sure that she would understand if she ever found out what had happened.
Kathy felt blessed to have helped Richard Kelly's last days be more cheerful. It further reinforced her belief that there are never any mistakes in life...just detours, shortcuts, and small excursions along the way.
This Christmas, make a list of the acquaintances you know and see if there isn't something you can do to make their holidays just a little bit brighter. See if there are any people on the list who may be having some difficulties in their life and who could use some cheering up. Remember, it is not so much the gift that counts as it is the thought that someone cares about you. And next time you feel your life is not heading in the right direction, just remember that there are never any mistakes in life...just detours.
Have a good week!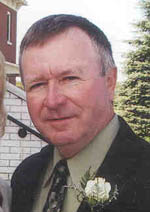 Don't Ask Why? Just Accept That Everything Happens For A Reason!
Every now and then you come across a classic story that leaves a lasting impression. The story I am about to share with you is a true story about a person by the name of Pastor Rob Reid. I want to thank Theresa Taillefer, a friend and parent of one of my students, for sending me the story. It is one which my readers are sure to appreciate and one which proves that everything in our life happens for a reason. We may not fully understand why at the time, but the true meaning usually comes out in the end. I would suggest that you have kleenex handy when you read this story.
"The brand new pastor and his wife, newly assigned to their first ministry, to reopen a church in suburban Brooklyn, arrived in early October excited about the opportunities. When they saw their Church, it was very run down and needed much work. They set a goal to have everything done in time to have their first service on Christmas Eve. They worked hard, repairing pews, plastering walls, painting, etc. and on December 18 were ahead of schedule and just about finished. On December 19 a terrible tempest - a driving rainstorm - hit the area and lasted for two days. On the 21st, the pastor went over to the church. His heart sank when he saw that the roof had leaked, causing a large area of plaster about 20 feet by 8 feet to fall off the wall of the sanctuary just behind the pulpit, beginning about head high. The pastor cleaned up the mess on the floor, and not knowing what else to do but postpone the Christmas Eve service, headed home. On the way he noticed that a local business was having a flea market type sale for charity so he stopped in. One of the items was a beautiful, handmade, ivory coloured, crocheted table cloth with exquisite work, fine colours and a Cross embroidered right in the centre. It was just the right size to cover up the hole in the front wall. He bought it and headed back to the church. By this time it had started to snow. An older woman running from the opposite direction was trying to catch the bus. She missed it. The pastor invited her to wait in the warm church for the next bus 45 minutes later. She sat in a pew and paid no attention to the pastor while he got a ladder, hangers, etc., to put up the tablecloth as a wall tapestry.
The pastor could hardly believe how beautiful it looked and it covered up the entire problem area. Then he noticed the woman walking down the centre aisle, her face was like a sheet. "Pastor," she asked, "Where did you get that tablecloth?"
The pastor explained.
The woman asked him to check the lower right hand corner to see if the initials, EBG were crocheted into it there. They were. These were the initials of the woman, and she had made this tablecloth 35 years before in Austria. The woman could hardly believe it as the pastor told how he had just gotten the tablecloth. The woman explained that before the war she and her husband were well-to-do people in Austria. When the Nazi came, she was forced to leave. Her husband was going to follow her the next week. She was captured, sent to prison and never saw her husband or her home again. The pastor wanted to give her the tablecloth; but she made the pastor keep it for the church. The pastor insisted on driving her home. That was the least he could do. She lived on the other side of Staten Island and was only in Brooklyn for the day for a house cleaning job.
What a wonderful service they had on Christmas Eve. The church was almost full. The music and the spirit were great. At the end of the service, the pastor and his wife greeted everyone at the door and many said that they would return. One older man, whom the pastor recognized from the neighbourhood, continued to sit in one of the pews and stare, and the pastor wondered why he wasn't leaving. The man asked him where he got the tablecloth on the front wall because it was identical to the one that his wife had made years ago when they lived in Austria before the war and how could there be two tablecloths so much alike?
He told the pastor how the Nazi came; how he forced his wife to flee for her safety; and how he was supposed to follow her. But he was arrested and put in a prison. He never saw his wife or his home again in all of the 35 years in between. The pastor asked him if he would allow him to take him for a little ride. They drove to Staten Island and to the same house where the pastor had taken the woman three days earlier. He helped the man climb the three flights of stairs to the woman's apartment, knocked on the door and he saw the greatest Christmas reunion he could ever imagine."
Everything happens for a reason. Don't waste your time questioning fate. Just accept it and let life unfold as it was intended. Above all, allow yourself to see the beautiful things that fate brings to us every day.
Have a good week!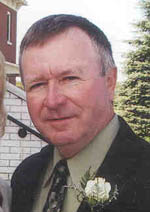 November 29, 2000
Daddy, When Will My Fingers Grow Back?
Over the many years of my life I have tried to follow one very important rule: Never, ever do or say anything out of anger!
I have coached various teams; I have taught elementary school for 27 years; I have been involved in collective bargaining for over 20 years; and in my most important role, I have been a husband and a father for over 25 years. In all of that time and through all of the experiences that those roles have lead, I have tried my best to follow that one critical rule.
Never allow yourself to lose due to anger.
This does not mean that you are to go around being passive and allowing others to run all over you. People - especially students and former athletes - will certainly be quick to tell you that I can demonstrate anger as well as the next person.
The secret is that you must never do anything because you are angry. You can show others that you are not pleased with their behaviour and you can certainly appear to be very upset, but deep down inside you must always maintain control of that temper. An angry tone can be used for effect, but it should never be allowed to dictate your own actions. When you do things out of anger, you often regret your actions or your words later, when it is too late to do anything about it.
Let me share a story with you about what can happen when you lose control of your emotions and act out of intense anger..
One day a man was working in the garage on his brand new truck. He was polishing it and examining all parts of the engine, under the vehicle and inside. It was obvious that he was very proud of this new vehicle. His three-year old son was watching curiously. The man went into the house for something and when he returned he saw his son happily hammering dents into the side of the shiny paint. The man screamed at the little boy and knocked him to the side. He was so upset that he picked up his son and threw him through the open doorway into the house. He then turned in disgust and slammed the door behind him. The man heard a painful scream behind him and when he turned he saw the tiny fingers of his son caught in door. When the man calmed down, he rushed his son to the hospital.
The doctors tried desperately to save the crushed bones, but it was no use. They finally had to amputate the fingers from the boy's hand. When the boy woke up from the surgery and saw his bandaged stubs, he innocently said, "Daddy, I'm sorry about your truck."
Then he asked, "But when are my fingers going to grow back?"
The father then went home and committed suicide.
Think about this story the next time you see someone spill milk at the dinner table or hear a baby crying. Think first before you lose your patience with someone you love. Trucks can be repaired. Broken bones and hurt feelings often can't.
Too often we fail to recognize the difference between the person and the performance. People make mistakes. We are all allowed to make mistakes. But the actions we take while in a rage will haunt us forever.
Learn to walk away from situations when you feel your anger will cloud your judgement. Deal with the matter when you have calmed down. Remember, it is perfectly fine to appear angry for effect. But you must always be in control of what you are saying and what you are doing. And you must always be aware of the goals and objectives you are seeking through your actions. Direct your attention to the behaviour, not the person. As soon as you make it personal, you have lost.
Anger only lasts for a few moments, but the repercussions can last a lifetime!
Have a good week!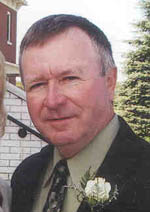 November 22, 2000
'Are Your Potatoes Heavy?'
I admire people who can get their message across in the fewest number of words possible. Brevity, however, is not one of my greatest skills. Anyone who knows me well realizes that the word 'short' does not enter into the picture when it comes to conversation. So you can imagine how impressed I was when I came across a little story written by M. Stanley Bubien, entitled, 'The Unhappiest Man Who Ever Lived'.
I hope you enjoy the story.
"Forgive? Never!"
Isn't that one of the most powerful stories you have ever read?
What a message!
Let me tell you the story again.
"Forgive? Never!"
Yes, these are definitely the words one would expect to be spoken by 'The Unhappiest Man Who Ever Lived". Do you know him? Have you ever met him?
To further illustrate the message of this wonderful story, let me share with you another short passage I came across recently. The author of this story is unknown, but I am sure each of us in our own small way can identify with the moral.
The story is entitled, 'Are Your Potatoes Heavy?'
"A college teacher once told each of her adult students to bring a clear plastic bag and a sack of potatoes to school. For every person they refuse to forgive in their life's experience, they chose a potato, wrote on it the name and date, and put it in the plastic bag. Some of their bags were quite heavy.
They were then told to carry this bag with them everywhere for one week, putting it beside their bed at night, on the car seat when driving, next to their desk at work, at the dinner table, etc.
The hassle of lugging this bag of potatoes around with them made it clear what a weight they were carrying spiritually, and how they had to pay attention to it all the time. Naturally, the condition of the potatoes deteriorated to a nasty smelly slime. This was a great metaphor for the price we pay for keeping our pain and heavy negativity! Too often we think of forgiveness as a gift to the other person, and it clearly is for ourselves."
It is quite common in our society today to blame others for our problems. When this becomes a personal habit, we tend to blame others for our anger, frustration, depression, stress and unhappiness. If something is missing, someone else must have moved it; if your marriage did not work out, it was your spouse's fault; if you lose your job, it was your employer who was to blame; and so on.
Personal happiness and peace cannot be achieved as long as you are blaming others. In order to be at peace with yourself, you must accept responsibility for your own actions and for your reactions to others around you. The breakup of a marriage, for example, can generate plenty of anger and hatred. In order to be free to go on with life, each spouse must find it in their heart to forgive and avoid blaming each other for the breakup. To carry on the hatred is like carrying around a bag of potatoes. Until you forgive the person and get rid of the potato, it will be a burden on your life and will follow you wherever you go. Forgiving your spouse, therefore, is not so much a gift for your spouse, but a gift to yourself so that you can rid yourself of this heavy burden and not allow it to consume so much of your life.
Blaming others is very stressful and takes a tremendous amount of mental energy. It also leaves you powerless over your own life in that you soon feel that your own happiness is controlled by the actions of others. When you stop blaming others, you will regain control of your personal power and take charge of your own happiness. You will also find that life is much more fun when you stop blaming others and forgive them for what they have done.
So, next time you think you are so angry that you feel you can never forgive someone, remember the story about 'The Unhappiest Man Who Ever Lived'. Get rid of your potatoes and enjoy life.
Have a good week!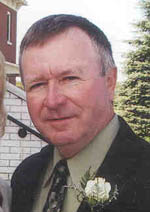 You Can't Direct The Wind But You Can Adjust The Sails
My teaching career has undergone several major changes in recent months. For the past nine years I have been representing the members of my local bargaining unit as their Union President. Differences of opinion with my provincial association in June have resulted in my subsequent removal from that office.

When it came down to a decision over whether the needs of my local members should outweigh the needs of the province, I stood firm in my conviction to represent my colleagues and friends and to do everything possible to protect their best interests. Unfortunately, that loyalty to my local members has resulted in an upheaval in my professional and personal life - however, I do not regret the course of action I took in that I have always felt that the faith my fellow teachers placed in me was something that I would not risk losing, regardless of the consequences.
As I was feeling sorry for myself and wondering how I would cope with the problems I was facing, I stepped back and took a good look around. My wife and I are in relatively good health; I still have my job; my children are healthy and off to a great beginning in their respective career paths; I am under a lot less stress now that I no longer have the responsibilities that came along with the union position; I have more time to take long walks; I am getting back into coaching a men's slo-pitch team; and, I find that my friends have stood behind me despite what the provincial association has done.
It was at that point I realized that I really didn't have a problem at all. What seemed to be a situation that I may not be able to handle actually turned out to be something that has actually improved my quality of life. It is as if all of the good things that were waiting to happen to me couldn't happen until a major change occurred in my life. I was missing the many blessings of my life because I was too consumed with everything that was happening to me.
I am sure that many of my readers are going through the very same thing. As a matter of fact, I am convinced that we all go through this type of experience many times during our time here on earth. It is our response to these life changing situations which not only make us stronger as individuals, but also more aware of those around us who need someone to reach out to them and help them get through their own troubles. I know that my own personal faith - faith that life is what you make of it and that we are never given a challenge that is too big to handle - has been strengthened as a result of my experiences.
To further reinforce my feelings, I stumbled upon a little passage this morning that I want to share with you.
| | |
| --- | --- |
| | "If life happens to deliver a situation to you that you feel you cannot handle, simply put it in perspective and let it resolve itself. |
| | If you find yourself stuck in traffic, don't despair. There are people in this world for whom driving is an unheard of privilege. |
| | If you find yourself having a bad day at work, think of the person who has been out of work for years. |
| | If you despair over a relationship gone bad, think of the person who has never known what it's like to love and be loved in return. |
| | If you grieve the passing of another weekend, think of the person in dire straits, working twelve hours a day, seven days a week to put food on the table. |
| | If your car breaks down, leaving you miles away from assistance, think of the paraplegic who would love the opportunity to take that walk. |
| | If you notice a gray hair in the mirror, think of the cancer patient who wishes she had hair to examine. |
| | If you find yourself at a loss and pondering what is life all about, asking what is my purpose? Be thankful. There are those who didn't live long enough to get the opportunity to ask those questions. |
| | If you find yourself the victim of other people's bitterness, ignorance, smallness or insecurities, remember things could be worse. You could be one of them." |
So the next time you feel down about life, just remember, "You can't direct the wind, but you can adjust the sails." There is nothing you can't handle with a little faith, and eventually you will experience something good that would never have happened were it not for the problems you faced in the past.
Have a good week!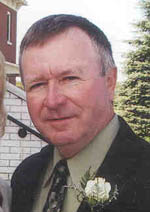 November 8, 2000
The Price of A Miracle,
One Dollar and Eleven Cents
Every now and then we all run into problems in our life where we feel the only way out is through a miracle. Life is like that! It throws you a curve just when you least expect it and the challenge seems insurmountable. Usually, we manage to work our way through our problems and get on with our life. Often, however, we can't explain just how we managed to overcome our trials and tribulations. For some of us, the answer actually comes in the form of

the miracle we were hoping for. I'm sure you will enjoy the story I found on the internet this week. It speaks of one such miracle.
Tess was a precocious eight year old when she heard her Mom and Dad talking about her little brother, Andrew. All she knew was that he was very sick and they were completely our of money. They were moving to an apartment complex next month because Daddy didn't have the money for the doctor bills and the house. Only a very costly surgery could save Andrew now and it was looking like there was no-one who would loan them the money.
Tess heard her Daddy say to her tearful mother, with whispered desperation, "Only a miracle can save him now."
Tess went to her bedroom and pulled a glass jelly jar from its hiding place in the closet. She poured all the change out on the floor and counted it carefully. She then placed the coins back in the jar and slipped out the back door, making her way six blocks to the nearest drug store.
She waited patiently for the pharmacist to give her some attention but he was too busy at this moment. Tess twisted her feet to make a scuffing noise. Nothing! She cleared her throat with the most disgusting sound she could muster. No good.
Finally, she took a quarter from her jar and banged it on the glass counter. That did it!
"And what do you want?" the pharmacist asked in an annoyed tone of voice. "I'm busy talking to my brother from Chicago whom I haven't seen in ages."
"Well, I want to talk to you about my brother," Tess answered back in the same annoyed tone. "He's really, really sick...and I want to buy a miracle."
"I beg your pardon?" said the pharmacist.
"His name is Andrew and he has something bad growing inside his head and my Daddy says only a miracle can save him now. So how much does a miracle cost?"
"We don't sell miracles here, little girl. I'm sorry I can't help you," the pharmacist said, softening a little.
"Listen, I have the money to pay for it. If it isn't enough, I will get the rest. Just tell me how much it costs," pleaded Tess.
The pharmacist's brother was a well dressed man. He stooped down and asked the little girl, "What kind of a miracle does your brother need?"
"I don't know," Tess replied with her eyes welling up. "I just know he's really sick and Mommy says he needs an operation. But my Daddy can't pay for it, so I want to use my money."
"How much do you have?" asked the man from Chicago.
"One dollar and eleven cents," Tess answered barely audibly. "And it's all the money I have, but I can get some more if I need to."
"Well, what a coincidence," smiled the man. "A dollar and eleven cents...the exact price of a miracle for little brothers." He took the money in one hand and with the other hand he grasped her mitten and said, "Take me to where you live. I want to see your brother and meet your parents. Let's see if I have the kind of miracle you need."
That well dressed man was Dr. Carlton Armstrong, a surgeon, specializing in neuro-surgery. The operation was completed without charge and it wasn't long until Andrew was home again and doing well. Mom and Dad were happily talking about the chain of events that had led them to this place."
"That surgery," her Mom whispered. "Was a real miracle. I wonder how much it would have cost?"
Tess smiled. She knew exactly how much a miracle cost...one dollar and eleven cents...plus the faith of a little child.
We all experience hardships in life. But we also experience miracles. The trouble is that we often fail to recognize the miracles that come our way as we focus only on our problems. If we could only have the faith of a little child, and if we could only learn to recognize the miracles that occur in our life. Miracles need not be major earth shattering events. Miracles may actually be of the one dollar and eleven cent variety. But no matter what the cost, you can rest assured that miracles do happen, and when they come, they make a real difference in your life.
Have a good week.
REFLECTIONS by Robert Kirwan

November 1, 2000

Let's Pause To Remember An Old Friend
When I was younger I often thought of retirement as a time to see the world and get involved in some of the activities I never seem to have time for. Now, only a few years away from that wonderful stage of life, I find myself longing to go deep into the woods where I can enjoy the rest of my days away from the rest of this crazy world. Just when you think you have heard it all, you pick up a newspaper or watch a news broadcast and give your head another shake at the absolutely senseless things that people are doing to each other. What is happening? What ever happened to common sense?
A recent article I came across helped me put everything into perspective, and I am sure my readers will find it helpful in understanding why the world is developing as it is. I do not know who first wrote the passage, but I think I know how he/she was feeling.
"Today we are mourning the passing of an old friend by the name of Common Sense. Common Sense lived a long life but died from heart failure at the brink of the millennium. No one really knows how old he was since his birth records were long ago lost in bureaucratic red tape. He selflessly devoted his life to service in schools, hospitals, homes, factories and offices, helping folks get jobs done without fanfare and foolishness.
For decades, petty rules, silly laws and frivolous lawsuits held no power over Common Sense. He was credited with cultivating such valued lessons as to know when to come in out of the rain; the early bird gets the worm; and life isn't always fair. Common Sense lived by simple, sound financial policies (you don't spend more than you earn) and reliable parenting strategies (the adults are in charge, not the kids).
A veteran of the Industrial Revolution, the Great Depression, and the Technological Revolution, Common Sense survived cultural and educational trends including feminism, body piercing, whole language and new math. But his health declined when he became infected with the 'If it only helps one person it's worth it' virus.
In recent decades his waning strength proved no match for the ravages of overbearing federal regulation. He watched in pain as good people became ruled by self-seeking lawyers and enlightened auditors. His health rapidly deteriorated when schools endlessly implemented zero tolerance policies, reports of six-year old boys charged with sexual harassment for kissing classmates, a teen suspended for taking a swig of mouthwash after lunch, and a teacher fired for reprimanding an unruly student.
Finally, Common Sense lost his will to live as the Ten Commandments became contraband, churches became businesses, criminals received better treatment than victims, and federal judges stuck their noses in everything from Boy Scouts to professional sports. As the end neared, Common Sense drifted in and out of logic but was kept informed of developments regarding questionable regulations for asbestos, low flow toilets, "smart" guns, the nurturing of prohibition laws and mandatory air bags. Finally, when told that some hockey associations were banning parents from the arena while their children were playing, he breathed his last.
Common Sense was preceded in death by his parents Truth and Trust; his wife, Discretion; his daughter, Responsibility; and his son, Reason. He is survived by three stepbrothers, Rights, Corruption and Whiner.
Not many attended his funeral because so few realized he was gone."
I hope you now have a better understanding of why the world is unfolding as it is today. We will all miss Common Sense. He is going to be hard to replace.
Have a good week!
REFLECTIONS by Robert Kirwan

October 25, 2000

"The Mighty Oak Was Once A Little Nut That Stood Its Ground"
"The mighty oak was once a little nut that stood it's ground". A powerful message is contained in that simple quotation. Since I first came across

it several years ago, the phrase stuck with me and I have had opportunity to repeat it to myself many, many times.
There are instances in everyone's life when you are forced to stand up for your principles and fight for what you believe in. Often you find that you are the only one in the crowd with the vision to see into the future and you find yourself in a struggle to open the eyes of those around you. It is then that you realize that it doesn't take guts to follow the crowd, that courage and intelligence lay in being willing to be different.
This brings to mind a story that dates back to the 1960's when drug companies were presenting nearly 700 applications a year to the Federal Drug Administration (FDA) in the United States for new medicine. The New Drug Section had only 60 days to review each application before giving approval or asking for more information.
A few months after one young doctor joined the FDA, an established pharmaceutical firm in Ohio applied for a license to market a new drug, Kevadon. In liquid form, the drug appeared to relieve nausea in early pregnancy. It was given to millions of expectant women, mostly in Europe, Asia and Africa. Although scientific studies revealed harmful side effects, the company printed tens of thousands of leaflets declaring its safety. The company also exerted tremendous pressure on the young doctor to give permission for labels to be printed in anticipation of the drug's approval.
The doctor reviewed the data and refused approval for the drug. After several rounds of applications, she continued to find the data unsatisfactory and refused to grant permission to market the drug. She faced great pressure from colleagues and from the industry for her actions and realized that it would have made her life so much easier if she just gave in and allowed the drug to be put on the market.
After a struggle which lasted more than a year and a half, the company humbly withdrew its application. You see, Kevadon was thalidomide, and by that time the horror of thalidomide deformities was becoming well publicized. Because this young doctor had stood her ground, the United States was spared untold agony.
The lesson was clear then as it is today. Sometimes standing your ground on an issue does not seem that important, but in time you may see the big picture. The more frustrating times occur when you see the big picture but those around you do not. Those are the times when your courage is tested. Especially when you realize that your arguments and presentations are constantly being opposed by others who are more interested in immediate personal gratification rather than in long-term benefits.
Regardless of the opposition, you must always remember that it is your responsibility to speak out for those things in which your believe to be true. Do not allow others to make you give in if you are certain you are right. It doesn't take any guts to follow the crowd, but it takes tremendous strength and courage to lead the crowd. And above all, do not remain silent. If you do, others may take your silence as agreement with their position. Let your opinion be known and remain firm.
So next time you are faced with a tough challenge, remember the mighty oak tree. It too was once a little nut which stood its ground, and look at it now.
Have a good week.
REFLECTIONS by Robert Kirwan

October 18, 2000

Never Expect Payment For Kindness
Has anyone done something nice for you lately? How did you respond? Did you say thank you or did you try to pay the person back in some way?
Many of us have trouble accepting kindness from others. It makes us feel like we owe a return favour to the person - kind of like an obligation.
However, kindness shouldn't be like that. Kindness should generate kindness. In other words, if someone does something kind to you, you should in turn do something kind to two other people. Hopefully, they will do something kind to others and so on and so on. Eventually, you may find yourself on the receiving end of an act of kindness that was a result of you starting the chain reaction.
I think you will enjoy the message from the story below.
One day, a poor boy who was selling goods door to door to pay his way through school found he had only one thin dime left and he was hungry. He decided he would ask for a meal at the next house. However, he lost his nerve when a lovely young woman opened the door.
Instead of a meal, he asked for a drink of water. She thought he looked hungry and so she brought him a large glass of milk. He drank it slowly, and then asked, "How much do I owe you?"
"You don't owe me anything," she replied. "Mother has taught us never to accept pay for a kindness."
He said, "Then I thank you from my heart." As Howard Kelly left that house, he not only felt stronger physically, but his faith in God and man was strengthened also. He had been ready to give up and quit.
Years later, that young woman became critically ill. The local doctors were baffled. They finally sent her to the big city, where they called in specialists to study her rare disease.
Dr. Howard Kelly was called in for the consultation. When he heard the name of the town she came from, he went down the hall of the hospital to her room. Dressed in his doctor's gown, he went in to see her. He recognized her at once. He went back to the consultation room determined to do his best to save her life. From that day, he gave special attention to her case.
After a long struggle, the battle was won. Dr. Kelly requested from the business office to pass the final billing to him for approval. He looked at it, then wrote something on the edge, and the bill was sent to her room. She feared to open it, for she was sure it would take the rest of her life to pay for it all. Finally she looked and something caught her attention on the side of the bill. She read these words:
Paid in full with one glass of milk..
Signed
Dr. Howard Kelly
No act of kindness is ever wasted. Even if you don't receive an acknowledgement from the recipient, you can rest assured that it has affected him and will eventually produce something positive. The more acts of kindness you dish out on any given day, the more people you will be providing with a special gift to take with them along their daily journey. Since you never really know just how much impact your act of kindness will have on the people you meet, you should always take advantage of every opportunity to be kind. And you never know when that simple act of kindness may one day be returned in a big way. Look at what one glass of milk did in the story today.
Go ahead - start the chain reaction!
Have a good week!
REFLECTIONS by Robert Kirwan

October 11, 2000

Have You Turned A Life Around Today?
I attended a luncheon the other day and had an opportunity to sit with several of the key people involved with the Network North organization. We discussed the whole notion of mental health and mental illness and came to the conclusion that so many people today are walking a tightrope among the daily stresses of life. No one knows just what is going on inside another person's head. What is troubling the stranger on the other side of the counter? Why is that person looking so sad today? Why is that child playing alone?
As we continued to discuss the issue of mental health, we also identified a real need in society for people to feel supported by other human beings and to have their dignity reaffirmed through sincere, warm, friendly contact. But who should accept the responsibility for reaching out to others? And who really needs to be helped? The answer, we discovered, is the same for both questions: EVERYONE! Yes, we all need support and reaffirmation that we count for something in this life and that life is worth living, and we must all accept the responsibility for reaching out to others to provide this support.
See if you can see this message in the following heartwarming story I found on the internet the other day.
One morning a little boy decided that he wanted to meet God. He knew it was a long trip to where God lived, so he packed his back pack with Twinkies and a six-pack of root beer and started on his journey. When he had gone about three blocks, he met an old woman sitting on a park bench just staring at some pigeons. The boy sat down next to her and opened his back pack. He was about to take a drink from his root beer when he noticed that the old lady looked hungry, so he offered her a Twinkie. She gratefully accepted it and smiled at him.
Her smile was so pretty that the boy wanted to see it again, so he offered her a root beer. Again, she smiled at him. The boy was delighted! They sat there all afternoon eating and smiling, but they never said a word. As it grew dark, the boy realized how tired he was and he got up to leave, but before he had gone more than a few steps, he turned around, ran back to the old woman, and gave her a hug. She gave him her biggest smile ever.
When the boy opened the door to his own house a short time later, his mother was relieved to see him, but she was surprised by the look of joy on his face. She asked him, "What did you do today that made you so happy?
He replied, "I had lunch with God." But before his surprised mother could respond, he added, "You know what? She's got the most beautiful smile I've ever seen!"
Meanwhile, the old woman, also radiant with joy, returned to her home. Her adult son, with whom she was living, was stunned by the look of peace on her face and he asked, "Mother, what did you do today that made you so happy?"
She replied, "I ate Twinkies in the park with God." However, before her surprised son responded, she added, "You know, he's much younger than I expected."
I read the above story after my luncheon with the ladies from Network North. And immediately I realized that so often in the hurried up pace of life today we underestimate the power of touch, a smile, a kind word, a listening ear, an honest compliment, or the smallest act of caring, all of which have the potential to turn a life around.
I am a firm believer that everything happens for a reason, and people come into our lives for a reason. If I had not attended the luncheon, perhaps the story would not have impacted on me quite so much.
After you put this paper down, think of the people who have touched your life in a special way. Pick up the phone and call them just to say thank you; send them an email; write a letter; go to the store and tell that clerk who helped you search for the item you couldn't find how much you appreciated the help; tell the waitress how her friendliness made your meal so much more enjoyable.
Next time someone tells you that you look so happy or at peace with yourself, see if you can honestly say that you have "had lunch with God."
Have a good week!
REFLECTIONS by Robert Kirwan

October 4, 2000

Through The Eyes Of The Beholder, Things To Be Truly Thankful For
This weekend is Thanksgiving Weekend. It has always been a special time of the year for me. I tend to find myself working out in the yard putting things away for the winter with plenty of time to think about life in general. There is a lot to complain about today, but there is also a lot to be thankful for. Usually, when we take the time to recognize our blessings, our troubles don't seem quite so large.

For example, many of us will spend a lot of time worrying about which restaurant to go to for Thanksgiving dinner, while others will be wondering if there will be any food at all on the table. Others will be upset that they couldn't fit into the expensive dress they saw in the fashion store the other day, while still others will be trying to find enough money to buy new snow shoes for their little daughter.

At times we look at others and feel sorry for them, wishing that we could do something to help them get through their difficulties. But in many cases, it is the very people who seem to be poorest who are the rich ones. They are the ones who see life through different eyes, choosing to be thankful for what they have instead of what they don't have.

Take for example the old man who showed up at the back door of the house rented by a couple of college students. As the students cracked open the door, they saw that his eyes were glassy and his face unshaven. He said hello to them and offered to sell them some apples and oranges he was carrying in an old basket. Although they had all the fruit they needed already, the students made a purchase, mostly because they felt pity for the old man and partly because they were afraid of him.

The visits became more regular. The students began to realize the glaze on his eyes was the result of cataracts, not alcohol. They became accustomed to sound of his shuffling feet every morning. Sometimes he wore mismatched shoes. He would often pull out a harmonica and begin playing sad, gospel tunes in the middle of conversations with the students.

The students realized that the old man didn't have many friends. Perhaps they were the only people who paid any attention to him. He showed them the old shack where he lived and continued to sell apples and oranges to the students almost every single day.

On one visit he said to the students, "What a day! I came out of my shack this morning and found a bag full of shoes and clothing on my porch."

The students celebrated with him, not letting on that it was they who had purchased the shoes and clothes and placed them on the porch as a gift. They wanted to remain anonymous.

"We're really glad for you," they exclaimed.

Then the old man added, "You know what's even more wonderful? Just yesterday I met some people who could really use them."

The old man taught the students something very important about life that day. No matter how little you have or how little you know, you still have something you can do for both yourself and for others. The old man enjoyed the life he was living and was grateful for the shoes, clothing and friendships he had with others. He was thankful for the opportunity to share his good fortune with someone less fortunate than himself.

That's what Thanksgiving weekend is all about. Taking a good look at yourself and discovering what you can do for yourself and others. It doesn't take much effort to do some small thing to make someone's life happier. And in doing so, you will be amazed at how much it does for you.

Have a good week, and a Happy Thanksgiving!
REFLECTIONS by Robert Kirwan

September 27, 2000

Respect is 'Caught' not 'Taught', But Who Is Doing The Throwing?
Ask any adult what they think is wrong with kids today and inevitably the answer will boil down to the fact that kids seem to have a serious lack of respect. Not all kids display this character flaw, but a large number of them certainly do. And the ones who demonstrate a lack of respect for people, property and themselves tend to be the most vocal and most visible. Another problem is that lack of respect is contagious. If someone shows disdain for property, others around him gradually lose their sense of respect temporarily. Unfortunately, I don't think anything can be done to correct this problem with society. We may just have to accept that young people today are going to be disrespectful of just about everything and everyone.

No don't get me wrong. I am certainly not saying that we give up on children, but if we want to see an improvement in our youth, we are going to have to change the way that adults live. And that is going to be a lot harder than dealing with the younger generation.

Let me demonstrate what I mean with a couple of stories.

A puppy once wandered to a man's home and his two sons played with it, fed it, and soon became quite attached to it. The pup had three white hairs in its tail. One day, the man and his sons spotted an advertisement in the newspaper about a lost dog. The description of the stray they had taken in matched the description in the advertisement perfectly.

The man later recalled that in the presence of his two sons, he carefully separated the three white hairs and removed them from the dog's tail. The real owner eventually discovered where his stray puppy had gone and he came to claim him. The little dog showed every sign of recognizing his owner, so the man was ready to take him away. At that point the father of the sons spoke up and asked, "Didn't you say the puppy would be known by three white hairs in its tail?" The owner, unable to find the identifying feature, was forced to admit that this dog didn't fully fit the description of his lost dog and he left.

Many years have passed and the father now notes with extreme sadness, "We kept the dog, but I lost my two boys that day. They never again respected me quite the same after that."

Let me now tell you another story.

On the day before bass season opened, Tommy and his father were fishing early in the evening on a Northern Ontario lake. Suddenly, Tommy's rod almost bent in half and he knew he had hooked something huge. By the time the fight was over and he had reeled in the monster, both Tommy and his father discovered that they were staring at the biggest bass they had ever seen. By now darkness had engulfed the fishermen. Bass season officially opened in less than three hours. Tommy's father looked at him and said quietly, "You'll have to put it back, son."

Tommy protested, "I will never catch another fish this size."

As they looked around, there were no other fishermen in sight. They were completely alone, yet Tommy knew that his father's decision was final and he let the fish back into the water.

To this day, Tommy still recalls that story whenever he is faced with a question of ethics in his own life. The respect he gained for his father that day has never died.

As long as our children see adults themselves acting disrespectful to others, whether it is on television or in real life; as long as they see disrespect for authority by adults; as long as adults show that they do not respect themselves, we can not expect the level of respect in our children to improve. Just look at television. Look at how adults behave at sporting events. Look at how adults behave when they have had a couple of drinks. You better look, because your children are looking. Remember, respect is 'caught' not 'taught'. Watch what you are throwing.

Have a good week.
REFLECTIONS by Robert Kirwan

September 20, 2000

May We Never Be Too Busy To Respond With Kindness And Compassion To Strangers
One famous actor or singer once said, "There is no such thing as a stranger, just a friend I haven't met."

For most people, however, strangers present a problem today. When we approach a stranger on the street, we often glance away or down to the ground to avoid eye-contact. There seems to be some kind of fear about looking into the eyes of a stranger. Perhaps it is because our eyes tell so much about us and we want to remain anonymous. We may be afraid to let our eyes reveal our true feelings.

I came across a story recently that drove this message home loud and clear. It looks as if it may have been a true story, which makes it even more significant.

It was a bitter, cold evening in northern Virginia many years ago. The old man's beard was glazed by winter's frost while he waited for a ride across the river. The wait seemed endless. His body became numb and stiff from the frigid north wind.

He heard the faint, steady rhythm of approaching hooves galloping along the frozen path. Anxiously, he watched as several horsemen rounded the bend. He let the first one pass by without an effort to get his attention. Then another passed by, and another. Finally, the last rider neared the spot where the old man sat like a snow statue. As this one drew near, the old man caught the rider's eye and said, "Sir, would you mind giving an old man a ride to the other side? There doesn't appear to be a passageway by foot."

Reining his horse, the rider replied, "Sure thing. Hop aboard." Seeing the old man was unable to lift his half-frozen body from the ground, the horseman dismounted and helped the old man onto the horse. The horseman took the old man not just across the river, but to his destination, which was just a few miles away.

As they neared the tiny but cozy cottage, the horseman's curiosity caused him to inquire, "Sir, I notice that you let several other riders pass by without making an effort to secure a ride. Then I came up and you immediately asked me for a ride. I'm curious why, on such a bitter winter night, you would wait and ask the last rider. What if I had refused and left you there?

The old man lowered himself slowly down from the horse, looked the rider straight in the eyes, and replied. "I've been around these here parts for some time. I reckon I know people pretty good." The old-timer continued, "I looked into the eyes of the other riders and immediately saw there was no concern for my situation. It would have been useless even to ask them for a ride. But when I looked into your eyes, kindness and compassion were evident. I knew, then and there, that your gentle spirit would welcome the opportunity to give me assistance in my time of need."

Those heartwarming comments touched the horseman deeply. "I'm most grateful for what you have said," he told the old man. "May I never get too busy in my own affairs that I fail to respond to the needs of others with kindness and compassion."

With that, Thomas Jefferson turned his horse around and made his way back to the White House.

As you go about your business the rest of the week, talk to people with your eyes. Show them that you care, even if ever so slightly. The person at the counter of the corner store; the carry-out person at the grocery store; the parking lot attendant; and any other person, young or old, male or female, who happens to cross paths with you for any reason, are all just "friends you have not met". Show them with your eyes that you respect them and make them feel like they too have met a new friend.

Have a good week.
REFLECTIONS by Robert Kirwan

September 13, 2000

Change Is Something You Can't Escape. Coping With Change Is Critical
The beginning of a new school year always reminds me that one of the most important skills we can develop within children is the ability to cope with change. As I look around at my new students, I see a great deal of apprehension in some of their faces. Some have just moved into the area and are thrust in among 25 or 30 strangers. Others have been in the same class with their best friend for years and are now separated. I also recall colleagues who have retired or who have transferred to other schools or positions. While I am pleased that these people are moving on to new, exciting opportunities, it doesn't make it any easier to say goodbye.

It is important to learn early in life that life has a way of throwing obstacles at us. Just when we start to get comfortable with a person, a place or a situation, something comes along to change it. A friend moves away. A child graduates and takes a job in another city or gets married. Unexpected expenses arise which force you to use savings that were set aside for a vacation. Or you get laid off from work.

Our ability to cope with change and disruption determines, to a great degree, our peace, happiness and contentment in life. But how do we develop this ability to cope with change? How do we help children learn this skill?

Philosophers have considered this question for centuries. According to the author of the Book of Ecclesiastes, comfort can be found in remembering that "to every thing there is a season, and a time to every purpose under heaven." A friend of mine once stated that in order to work for the government, "survivability depends upon adaptability". I recently watched a show on television where a California surfer summed up the answer to life's problems in four simple words: "Go with the flow."

The Californian explained, "It's like surfing. You can't organize the ocean. Waves just happen. You ride them where they take you, then you paddle back out there and catch the next one. Sure, you're always hoping for the perfect wave, but mostly you just take them the way they come."

Perhaps the surfer has the answer we have been looking for. Life is nothing more than a series of events - both good and bad. No matter how good your organizational skills or how well you have planned for all eventualities, there will always be life-influencing factors over which you have no control. The truly successful person expects the unexpected, and is prepared to make adjustments should the need arise, as it almost always does.

That doesn't mean you don't keep trying to make your plans and dreams come true. It just means that when things don't go according to plan, you just work around them and then move on. As the surfer said, "You ride them where they take you, then you paddle back out there and catch the next one."

What we must all realize is that some obstacles are easier to take than others. Missing a baseball game because of rain is easier to take than the sudden death of a family member. But the principle is the same. "You ride the wave where it takes you, then you paddle back out there and catch the next wave, always searching for the perfect ride." In other words, you work around the obstacle the best you can and then you move on with your life.

People have often commented on my ability to remain calm under difficult circumstances. I merely tell them that the secret is to keep your planning to a minimum. If I have to get to Sudbury, I will plan on taking the shortest route along Hwy 69N. But, if for some reason I am forced to take a detour through Garson or Rayside-Balfour, I have learned to simply enjoy the ride. I will eventually get to Sudbury. It may take a little longer, and the road may be a little bumpier, but I will get there. I have also learned over the years that usually when I am forced to take a detour, I encounter some very worthwhile life-experiences along the way that I would have missed had it not been for taking the detour. As weird as it sounds, I actually look forward to the unexpected. It's like opening a Christmas present - you never know what you are going to find.

So, when my students look back on this year, I guess I hope that the one thing they remember most of all is that Mr. Kirwan taught them not to fear change, but to cope with it by enjoying the ride and then moving on with life.

Have a good week!
REFLECTIONS by Robert Kirwan

September 6, 2000

Love Your Family As You Would Love A Stranger
Over the years I have often watched with interest how parents treat friends of their children. The friend spills milk on the floor and the parent makes light of the accident and quickly wipes the liquid up with a paper towel. However, if his/her own child spills the milk on the floor, the reaction is one of anger and the lecture is on about being more careful next time. I think back to my own life experiences and realize how often I sent the wrong message to my own sons - that I valued strangers more than I valued my own flesh and blood. Oh, admittedly, I would never verbally express that sentiment. But, nevertheless, my actions said it loud and clear.

I am going to share a little story with you, but, if you are a parent, I would suggest you read this at a time when your children are still awake. Otherwise, I am sure you will want to rush right over to their bed, wake them up and give them a big hug.

"One day Jane was rushing through the shopping centre when she bumped into a stranger as he passed by.

"Oh, excuse me," was Jane's reply.

"Please excuse me too," said the stranger. "I wasn't even watching out for you."

Jane and the stranger were very polite and even said good-bye as they went along on their way.

Later that day, back at home, Jane was cooking the evening meal. Jane's daughter stood quietly, very still beside her. When Jane turned around, she nearly knocked the little girl down.

"Move out of the way," Jane said with a frown, not realizing how harshly she had spoken to the young girl, who walked away, her little heart broken.

That night, while Jane lay in bed, God's voice spoke to her. "While dealing with a stranger, you used common courtesy, but why were you so quick to abuse your own daughter. Go look on the kitchen floor and you will find some flowers by the door. Your daughter picked those pink, yellow and blue flowers and brought them to you. She stood quietly trying not to spoil the surprise and you never even saw the tears in her eyes while you were yelling at her."

By this time, the tears were rolling down Jane's cheeks and she felt very small indeed. She quietly got up and knelt beside her daughter's bed.

"Wake up little darling, wake up," she said. "Are these flowers you picked for me? I found them by the door."

The little girl grinned from ear to ear as she said, "I picked them because they're pretty just like you. I knew you'd like them, especially the blue ones."

Jane could hardly hold back the emotion as she continued, "I'm sorry for the way I acted today. I shouldn't have yelled at you that way."

The young girl said, "Oh, mom, that's okay. I love you anyway."

"I love you too," Jane whispered as she lay down beside her precious little girl. "And I do like the flowers, especially the blue."

Isn't life strange. We put so much effort into our jobs, even though we realize that if we died tomorrow, we would be replaced and forgotten in a matter of days. We go out of our way to show kindness to strangers and casual acquaintances, even though we know that they could care less if they ever saw us again.

We know the family we would leave behind if we died would feel the loss for the rest of their lives. Yet, we pour so much more of ourselves into our jobs and our friends. We wouldn't dream of yelling in a disrespectful manner to a stranger, but we don't give it a second thought when dealing with a loved one.

I once saw the true meaning of the word, F-A-M-I-L-Y.

(F) Father (A)nd (M)other (I) (L)ove (Y)ou!

Next time your child does something that upsets you, hold yourself back and ask, "What would I do if you were a stranger?"

Now, go and give your child a hug and a kiss.

Have a good week!
REFLECTIONS by Robert Kirwan

August 30, 2000

What Really Matters In Life... People, Not Objects
Labour Day weekend is upon us again and with it comes the harsh reality that the summer is coming to an end. Parents are busy getting their children ready for the first day of school next Tuesday.

I often do a lot of thinking about life at this time of year. For the past 27 years as a Teacher, I too, have anticipated the first day of school. What are my new students going through as they wait to be seated in my classroom? What do they expect? Are they looking forward to the experience with apprehension or hope for a great year?

I also do a lot of reading at this time of year and I came across a selection from "The Hymnbook", written by Arthur Bowler. Every parent will understand why I was greatly moved by the story and I'm sure every parent could also recount a similar experience. Hopefully, the message to your children was the same.

The author wrote:

I watched intently as my little brother was caught in the act. He sat in the corner of the living room, a pen in one hand and my father's hymnbook in the other. As father walked into the room, my brother cowered slightly. He sensed that he had done something wrong. From a distance, I saw that he had opened Dad/s brand-new book and scribbled across the length and breadth of the entire first page with a pen. Now, staring at my father fearfully, he and I both waited for his punishment.

My father picked up his prized hymnal, looked at it carefully, and then sat down without saying a word. Books were precious to him. He was a pastor and the holder of several degrees. For him, books were knowledge, and yet, he loved his children. What he did in the next few minutes was remarkable.

Instead of punishing my brother; instead of scolding or yelling or reprimanding, he sat down, took the pen from my brother's hand and then wrote in the book himself, alongside the scribbles John had made.

"John's words in 1959, age two. How many times have I looked into your beautiful face and into your warm, alert eyes looking up at me and thanked God for the one who has now scribbled in my new hymnal? You have made the book sacred, as have your brothers and sister too so much of my life"

Wow, I thought. This is punishment?

From time to time I take a book down—not just a cheezy paperback, but a real book that I know I will have for many years to come—and I give it to one of my children to 'write' their names in. As I look at their artwork, I think of my father, and how he taught me about what really matters in life: people, not objects; tolerance, not judgement; and love, which is at the heart of a family.

I think about these things, smile, and I whisper, "Thank you, Dad."

People, tolerance and love—the things that really matter in life.

As I returned to prepare for a new school year, I wondered about Reading, Writing and Arithmetic. Perhaps all these years educators have been dead wrong. Perhaps all this talk about returning to the basics have nothing to do with the three R's. Perhaps what we need is a return to the basics of life: people, tolerance and love. My long range plans for this year are going to reflect the really important things. If I do that, I am sure all the rest will fall into place.

Have a good week!
REFLECTIONS by Robert Kirwan

August 23, 2000

Fighting To Keep Our Most Valuable Resources
A couple of weekends ago I had the opportunity to play in a golf tournament with my son and two of his friends. Marty Kirwan, Stacy Levac and Todd Newell have been inseparable friends for many years and needed a fourth player for their team which was entered in the Annual 'AAA' Midget Golf Tournament. Last year they came in 2nd place by a single stroke and wanted to take a serious run at winning it this year. We had a practice round prior to the tournament and even went to the driving range to warm up before our 11 a.m. tee time on the day of the big event. When we took our place on the tee to begin our quest for the championship, little did I realize that I was taking part in one of those significant life experiences that we all look back upon with fondness over the ever increasing years of our life.

The golf part of the day was remarkable in itself. The three young men I had the privilege of playing with, each in their early 20's, executed unbelievable skills throughout the round. I was the one who was expected to be the stabilizing force on the team. After all, at almost three times their age, and with a reputation of being a fairly good golfer, my experience was to have helped them along. Needless to say, that try as I might, my drives were short, my chips were off the mark, and my putting was nowhere near perfect. As a matter of fact, out of the 58 best ball strokes we took, only two of them selected were shots that I had made, including the drive on the very last hole. Marty, Todd and Stacy each came through when needed and seemed to know when it was their turn to hold up the team. They were in good humour throughout the afternoon and thoroughly enjoyed what they were doing with an air of confidence that made you feel like they were destined accomplishing their goal. They even made an old man like me feel like I was an integral part of the team and I was delighted to be along for the ride.

We actually won the tournament by three strokes - a relatively large margin of victory for a scramble event. I doubt if I will ever witness, let alone be a part of, another performance as good as the one I saw that afternoon. Long drives in excess of 300 yards; pin-point accurate chipping, and; excellent putting were the order of the day. I don't think I had a bad day of golf, but I just couldn't come close to the standard set by my three partners.

As we mingled among the other 141 golfers in the clubhouse at the end of the competition, I felt a tremendous sense of pride at having been part of the winning team. I knew so many of the participants, having lived in Valley East for 27 years, and it was a great feeling receiving comments about playing with my son and his friends.

Nevertheless, even amid the excitement and glory of winning the tournament, there was also a sense of sadness inside my heart that is hard for me to explain. For I know that moments such as I was experiencing that day will be few and far between in the future unless we do something drastic to prevent our greatest resource - our children - from being forced to relocate to the south to find meaningful employment and careers. As I looked at Marty, Stacy and Todd that evening, I realized that they will miss so much of the quality of life that exists in Valley East unless we create a reason for them to stay. When they graduate two years from now, will there be a career waiting for them in the Sudbury area? Will the downsizing continue to erode the options available to the next generation? Will the lure of the south drag them away from us?

To all of the readers who are from my generation, I lay down the challenge. Let us do something for our children before it is too late. Let us help create an economically viable community in which the Marty's, Stacy's and Todd's of tomorrow can grow up and enjoy a quality of life that is unique to the north. The Sudbury District can offer our children just as good a future as Toronto, but we must create the proper environment in which this can happen. We must take chances and invest our time and money into new initiatives, and we must do so before it is too late. Let's not talk about downsizing anymore. Let's talk about expanding and creating wealth upon which dreams can be built.

I am not ready to give up on the future just yet. We have already lost too many Marty's, Stacy's and Todd's. It is time for action. Please join with me in making it happen.

Have a good week!
REFLECTIONS by Robert Kirwan

August 16, 2000

Wake Up And See That Your Dreams Have Already Come True
I feel sorry for the next generation. Admittedly, I am not very old myself, but as I look back over my life I realize that the times during which I really appreciated what I had were the times when I didn=t really have very much. It seems that the more we have, the more we want, and the more we take for granted what we have. Many of us spend our entire life searching for something that we had right in front of us all along.

My first teaching assignment was at an inner city school. Many of the children came from the low rent area of town and were very poor. The school used a large room in the basement as a gymnasium. The walls were panelled and there were pillars throughout the room. When you played floor hockey, you had to stick handle around the pillars. But I never once heard a complaint from those kids. They loved their gym and couldn=t wait to get down to the room to play whatever it was you asked. They were sincerely appreciative of anything you did for them and took excellent care of their equipment, books and school materials.

My next assignment was at a large, well-equipped school in the suburbs. The gym was huge and we had everything imaginable in terms of supplies and equipment. In spite of everything they had, these children did nothing but complain. Nothing was good enough for them. The more they had, the more they wanted. Furthermore, they had very little respect for school property and couldn=t care less if things were damaged or lost.

I often wondered how the children from my first school would feel if they had an opportunity to attend the >rich= school. In retrospect, I am almost thankful that those disadvantaged children were denied the riches of the suburbs. They may have had to do without the luxuries that their suburbanite peers enjoyed, but at least they developed the ability to get the most out of what little they did have. And they developed a strong character which would help them face the challenges of the future. I feared for the children from the suburbs who had only learned how to criticize and complain about the shortcomings of the abundances they did have.

It is hard to imagine how the next generation is going to cope with the choices they will have placed in front of them. If the technological advances of the past several years are any indication, the future will be amazingly complex. It will be geared to personal fulfilment through the use of technology. People will have everything they could dream of right at their fingertips, and yet I suspect those very people will not be happy. They will live their entire life looking for >something better=.

It reminds me of a story about a farmer who had lived on the same farm all his life. It was a good farm with fertile soil, but with the passing of the years, the farmer began to think that maybe there was something better for him. So, he set out to find an even better plot of land to farm.

Every day he found a new reason for criticizing some feature of his old farm. Finally, he decided to sell. He listed the farm with a real estate broker who promptly prepared an advertisement emphasizing all the many advantages of the acreage: ideal location, modern equipment, healthy stock, acres of fertile ground, high yields on crops, well-kept barns and pens, nice two-story house on a hill above the pasture.

When the real estate agent called to read the ad to the farmer for his approval prior to placing it in the local paper, the farmer heard him out. When the real estate agent had finished, the farmer cried out, AHold everything. I=ve changed my mind. I=m not going to sell. Why, I=ve been looking for a place just like that all my life!@

My wife and I have lived in our home for the past 27 years. We have raised our three sons in this house and have enjoyed many happy memories. Others we speak to find it hard to imagine how anyone could remain in the same house for so long. Don=t we wish we had a larger house? Or a house on a lake? Or a house in the city? Or a house with a pool? Or a house with more land? Over they years I suppose we have thought about those things, but now, as we walk around our modest property, immersed in the wonderful memories of the past, we realize, as did the farmer, that this is the place we=ve been looking for all our lives. We wouldn=t trade it for anything.

Next time you feel the urge to look for >something better=, start identifying the good traits of what you do have. You are likely to find that they far outweigh the bad. Focus on what you have and what you don=t have will likely seem insignificant.

Have a good week!