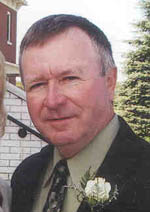 Reflections 2001
Written by Robert Kirwan
The following articles were written during 2001 and were published in The Vision Paper.
For your convenience I have provided you with the titles along with the date of publication. I plan to include a brief introduction under each title in the near future. The articles appear in the order in which they are listed, so when you see one that interests you, simply scroll down until you find it.
If you have any comments, please send them to me at
rkirwan@infocomcanada.com
JULY TO DECEMBER

| | |
| --- | --- |
| | Will Christmas Ever Be The Same Without Them? |
| | Look For The Gold Slippers This Christmas (Dec.12) |
| | The Community Circle of Support, We're all in This Together (Dec.5) |
| | All We Have To Do Is Stand By Each Other - Even A Goose Knows That (Nov.28) |
| | The "Good Old Days" Were Not That Long Ago (Nov.21) |
| | Being In The Right Place At The Right Time; Luck? or Providence? (Nov.14) |
| | We Need Not Be Afraid of Adversity (Nov.7) |
| | Taking Time To Think Before You Act or Speak Can Often Save You From Making Big Mistakes (Oct.31) |
| | When Your Comfort Zone Feels Like A Jail It Is Time To Get Out (Oct.24) |
| | Now That Brick Has Hit Us, What Are We Going To Do? (Oct.17) |
| | Who Wants To Get Back To Normal? Not Me! (Oct.10) |
| | Just One of Those Stories That Touch The Heart (Oct.3) |
| | Your Decision - Change Your Focus or Remain Captive (Sept.26) |
| | The Dark Candle (Sept.19) |
| | Be Careful Which Memories You Engrave In Stone (Sept.12) |
| | "Always Be Kind To Strangers, For You May Be Entertaining Angels Without Knowing It" (Sept.5) |
| | Parents Responsible For Putting An End To Wild House-Parties (Aug.29) |
| | Of Course We All Want What Is Best For Our Children! But How Do We Know If We Are On The Right Track? (Aug.22) |
| | Community Celebrations Touch The Soul In Ways That Many Of Us Find Hard To Express (Aug.15) |
| | Do You Know Where Your Children Are? They Are Watching Everything You Do! (Aug.8) |
| | Is There Anyone You Want To Thank Today? (Aug.1) |
| | The Echo of Life (July.18) |
| | A "Love" Story (July.11) |
| | Take Care of The Rocks First (July.4) |
JANUARY TO JUNE

Building A Strong and Productive Life Is As Simple As Developing Strong And Productive Habits (June.27)

Puppies For Sale (June.20)

There is Much in The Show Window, But Nothing In The Stock Room (June.13)

A Sandpiper To Bring You Joy (June.6)

Graduation Brings With It Many Dreams And Wishes For A Successful Life (May.30)

If Nobody Cared... (May.23)

Every Day Be Thankful For Who You Are And What You Have (May.16)

I Loved You Enough... (May.9)

Sometimes All We Need Is A Hug (May.2)

Hiring People To Work For You Is No Easy Task (Apr.25)

This Is Good! (Apr.18)

People Will Always Remember How You Made Them Feel (Apr.11)

I Believe In Tomorrow (Apr.4)

A Thousand Marbles (Mar.28)

The People Who Make A Difference In Your Life Are The Ones Who Care (Mar.21)

Life Is A Do-It-Yourself Project (Mar.14)

If You Spend Time Mourning Your Losses You Will Miss Out On The Special Things You Have

(Mar.7)

We Can All Learn A Lot About Life From The Sponge (Feb.28)

I Can Do It! (Feb.21)

"I Don't Understand Life" A Lot Of Questions With No Answers (Feb.14)

"Just A Dog" (Feb.7)

Enduring Life's Challenges Will Give You The Strength To Reach Your Treasure (Jan.31)

Saying Good-Bye (Jan.24)

If Tomorrow Never Comes (Jan.17)

It Was Meant To Be! (Jan.10)
REFLECTIONS by Robert Kirwan

December 19, 2001

Will Christmas Ever Be The Same Without Them?
Christmas is a wonderful time of year, filled with so much joy and happiness. Everyone is attending parties, shopping for gifts, making plans to visit friends and relatives, and generally just trying to keep up with the hectic pace of the holiday season. However, no matter how happy we are or how much we enjoy the Christmas festivities, most of will experience a few sad moments at this time of year as well. Perhaps it overcomes you as you are gazing out the window into the clear night, watching the crisp snow falling to the ground. With Christmas carols playing in the background, you fall into a trance and your mind wanders to those special people who are no longer part of your life...and you wonder, "How can Christmas ever be the same without them?"

We have all endured the pain and suffering of the death of a loved one - grandparent, a parent, a close family member or a friend. There were certain traditions associated with those loved ones that you cherished, and will miss dearly. Whether your loss was caused by death, divorce, a family member moving to another place, or for any one of numerous other reasons, the feeling is still the same. You miss that person and for a moment wish that you could shut out the sights and sounds of Christmas. After all, how can you have so much fun without the people who are no longer part of your life?

How often have you been among a crowd of people and been overcome by sadness as you find yourself feeling guilty for having such a good time, knowing that a loved one is no longer with you? Do you feel like everyone around is staring, wondering what's wrong? Whenever you find yourself feeling like this, allow the memories to come flooding in. Allow the good memories to fill your head and bring you once again to a state of joy. Instead of feeling down, wondering how things will ever be the same without your loved ones, do your best to recall those important traditions and memories and remember the good times you had with them.

This is also the time of year when a simple smile, a touch on the shoulder, holding hands briefly, a sincere compliment or even a little note of recognition can mean the world to those you meet, especially strangers. Reaching out to show that you care and understand how someone else feels is so much easier during the Christmas season because of the overall atmosphere and festive spirit. As you discover the warmth that comes from sharing your love with everyone you meet, you will begin to realize that the memories you have of lost loved ones are cherished more than ever, and instead of making you feel sad, those memories will lift your spirits.

We can't escape from the fact that things change in our life as we grow older. Some for the good, and some not so good. Unfortunately, it is during the holiday season that we realize how much things have changed. This year, don't try to suppress the memories of years gone by. Allow them to make this the best Christmas ever.

So as you go about your final preparations for Christmas 2001, plan all of the great traditions that have been a part of your life for so many years. Allow time to recall the memories of years gone by so your loved ones will remain part of the festivities, even if they are no longer around. You will find that they can still add a great deal to your holiday, even if they are only here in spirit.

Have a very Merry Christmas!
REFLECTIONS by Robert Kirwan

December 12, 2001

Look For The Gold Slippers This Christmas
If you are like most people in this area, it usually takes some special moment to put you into the Christmas Spirit. It could be the first snowfall; putting up your Christmas lights; shopping for presents; the first carollers; or sending out your Christmas cards. You know what I mean. We don't have that distinctive Christmas feeling all year long, but most of us tend to get into the "Christmas Spirit" at this time of year. What did it for you? Or are you one of those for whom the Christmas Bell has not yet rung?

You may be surprised at what eventually sends you into the Christmas mood. Often it sneaks up on you and could be something as "insignificant" as what occurs in the following story that I found on the internet. The story was written by a lady out shopping just before Christmas, but it could be any one of us.

"It was only four days before Christmas. The spirit of the season hadn't yet caught up with me, even though cars packed the parking lot of our local discount store. Inside the store, it was worse. Shopping carts and last minute shoppers jammed the aisles. Why did I come today? I wondered.

My feet ached almost as much as my head. My list contained names of several people who claimed they wanted nothing but I knew their feelings would be hurt if I didn't buy them anything. Buying for someone who had everything and deploring the high cost of items, I considered gift-buying anything but fun. Hurriedly, I filled my shopping cart with last minute items and proceeded to the long checkout lines. I picked the shortest but it looked as if it would mean at least a 20 minute wait.

In front of me were two small children - a boy of about five and a younger girl. The boy wore a ragged coat. Enormously large, tattered tennis shoes jutted far out in front of his much too short jeans. He carefully clutched several crumpled dollar bills in his grimy hands. The girl's clothing resembled her brother's. Her head was a matted mass of curly hair. Reminders of an evening meal showed on her small face. She carried a beautiful pair of shiny, gold house slippers. As the Christmas music sounded in the store's stereo system, the girl hummed along, off-key but happily. When we finally approached the checkout register, the girl carefully placed the shoes on the counter. She treated them as though they were a treasure.

The clerk rang up the bill. "That will be $6.09," she said. The boy laid his crumpled dollars attop the stand while he searched his pocket for some change. Finally he came up with $3.12.

"I guess we will have to put them back," he bravely said. "We will come back some other time, maybe tomorrow."

With that statement a soft sob broke from the little girl. "But Jesus would have loved these shoes," she cried. "Well, we'll go home and work some more. Don't cry. We'll come back," he said.

Quickly I handed $3.00 to the cashier. These children had waited in line for a long time. And, after all, it was Christmas. Suddenly a pair or arms came around me and a small voice said, "Thank you lady."

"What did you mean when you said Jesus would like the shoes?" I asked.

The boy answered, "Our mommy is sick and going to heaven. Daddy said she might go before Christmas to be with Jesus."

The girl spoke, "My Sunday school teacher said the streets in heaven are shiny gold, just like these shoes. Won't mommy be beautiful walking on those streets to match these shoes?"

My eyes flooded as I looked into her tear streaked face. "Yes," I answered. "I am sure she will."

Silently I thanked God for using these children to remind me of the true spirit of giving.

If you haven't yet found the Spirit of Christmas inside you this year, be on the lookout for that special moment when it will hit you. For no matter what you situation in life, you will definitely discover the spirit somewhere, sometime and with someone. Keep looking for your "gold slippers" and enjoy this Christmas like no other.

Have a good week.
REFLECTIONS by Robert Kirwan

The Community Circle of Support, We're all in This Together
I want to begin this week's editorial by getting right into a little story that may be familiar to you.
There once was a slave named Androcles who escaped from his master and fled into the forest. As he was wandering about he came upon a lion lying down moaning and groaning. At first he turned to run away, but when he noticed that the lion did not chase him, he turned back and went up to the mighty beast. As Androcles came near, the lion put out his paw, which was all swollen and bleeding. When he looked at the paw he saw a huge thorn which was stuck in it causing all the pain. Androcles pulled out the thorn and bound up the paw of the lion who was soon able to rise and lick the hand of Androcles like a dog. The lion then took Androcles to his cave and every day brought him meat on which to survive. Shortly afterwards, both Androcles and the lion were captured and the slave was sentenced to be thrown to the lion which had been kept without food for several days. The Emperor and his people came to see the spectacle. Androcles was led out into the middle of the arena. Soon the lion was released from his den and rushed bounding and roaring towards his victim. But as soon as the lion came near to Androcles, he recognized his friend and fawned upon him, licking his hands like a friendly dog. When the Emperor was told the whole story, Androcles was set free and the lion let loose to return to his native forest.
This story has a great deal of significance for us today. Even though there appears to be much prosperity and wealth in the world today, when we look closely at the situation, we see a completely different picture. There are hundreds of people living in Valley East and Capreol who are living in poverty, and like the lion in the story, are reaching out for help of any kind to pull them out of this desolation. There are also many businesses in Valley East and Capreol which are struggling to survive in these uncertain economic times. With a recession on the horizon and decreasing sales figures, a lot of local businesses have been forced to reduce staff and cut back drastically in all areas in order to keep their doors open in hope of a better future just around the corner. It is not certain how long they can hang on and they too are reaching out for help to pull them out of despair. Finally, the rest of us find ourselves in the enviable position of having good jobs and steady income, but yet, we too are finding that skyrocketing costs are eating up much of our money, forcing us to cut back on spending and search for cost-saving alternatives. We too are reaching out for help.
In the story, Androcles had just escaped and was wandering the forest without any food, knowing that his freedom could disappear at any time, meaning certain disaster. The lion was hurt and needed someone to help him take away his pain so that he could once again walk the forest with confidence. It was Androcles who made the first move to save the lion. Once the lion recovered, it was the lion's turn to help out Androcles. And in the stadium, the bond between the lion and Androcles stood the ultimate test, resulting in both earning their freedom.
I would like to ask you to turn to the centre two pages of this paper when you finish this editorial. Read about the Infocom Price Club and the "Cash For Food" Fund-Raising Drive. See if you recognize the similarities between these two community initiatives and the story about Androcles and the Lion. Those two pages may well contain the secret to the future for Valley East and Capreol and indeed the entire City of Greater Sudbury.
The Infocom Price Club is all about businesses and consumers in a circle of support. Businesses provide lower prices to consumers who belong to the club. Consumers do their shopping from the local businesses in order to save money, and in doing so, help keep the businesses viable and healthy by increasing their sales. A significant portion of the annual membership fee to belong to the Infocom Price Club is returned to the people of our community who are down on their luck and most in need of our help through the "Cash For Food" Fund-Raising Drive for the local food banks. At the end of the day, businesses increase their sales, thus enabling them to expand and put more people to work. Residents are able to make their hard-earned money go further as they take advantage of savings offered by business members of the club. And, best of all, the volunteers at the local food banks receive money which can be used to provide food and services to other members of our community who need some help until they get back on their feet, earning enough money to survive on their own.
By reaching out to help each other in this time of need, we will all benefit from the power of this Community Circle of Support and move forward into a brighter future with the confidence that we are all in this together. We cannot do it alone. Perhaps taking out a membership to the Infocom Price Club and supporting the "Cash For Food" Drive is only a small step - but it is a step in the right direction, and it will certainly help everyone in the Valley East and Capreol, including those who need it the most.
Have a good week!
REFLECTIONS by Robert Kirwan

November 28, 2001

All We Have To Do Is Stand By Each Other - Even A Goose Knows That
Have you ever watched geese flying along in the sky in a "V" formation? They fly like that because as each bird in front flaps its wings it creates an updraft for the bird immediately following. By flying together in a "V" formation, it has been estimated that the whole flock adds over 70% to its flying range than if each bird flew on its own. This means that the flock can cover their journey much more quickly and with much less of an effort by working together.
Geese work together so that the entire flock achieves a higher degree of success. You would think that people would be able to discover this strategy as well. It is a known fact that the City of Greater Sudbury is in trouble. Unemployment is up! Businesses are closing! The hospital construction has stopped! We are losing our youth to the south! Many small businesses which are still operating are barely surviving! The jobs that we are losing are high paying jobs in big industry, but the jobs that we replace them with are low-paying entry-level jobs. There is no need to go on.
Yet, in spite of this, we all share a common direction. Everyone living in the City of Greater Sudbury really wants to do something to improve the situation. We want to help stimulate the economy and create new jobs so that our children can establish a future in their home town. It is precisely this sense of community and common direction which we must harness and use if we have any chance of rising out of our current state and creating a brighter future for everyone in the area.
In order to see how we can do this, we must once again take a lesson from the geese. The situation in Sudbury is bleak, and we must take action soon in order to correct the situation. Since we are all moving in the same direction, we can travel on the thrust of one another and thrive on the encouragement and support. However, there are those among us - individuals and businesses - who are struggling to keep up. Some of us are in trouble and in danger of losing our ability to carry on with the group. This happens for a number of reasons, but whatever the reason, the result can be deadly.
When a goose get sick or tired and falls out of formation, two other geese fall out with that goose and follow it down to lend help and protection. They stay with the fallen goose and try to nurture it back to health so that it can fly again and rejoin the rest of the group. If after all efforts fail, and the fallen goose dies, then, and only then, do the healthy geese go back into formation with the rest of the geese.
This is precisely the kind of support we must provide for the members of our community who need our help. Instead of continuing along with the rest of the group while there are those among us who are falling, we should make sure that healthy members fall out of formation with them in order to nurture these people back to "health" so that they can once again rejoin the group and continue on the journey. The more of us going in the same direction, the greater the thrust and the easier it is to complete our journey. Every time we allow one of our members to drop out, it means the rest of us have to work harder to keep going. What has happened over the years in the City of Greater Sudbury is that we have allowed members - individuals and businesses - to drop out without providing them the support and encouragement to get back up and rejoin the group.
Even though it may be said that I am biased in that I happen to write for the Vision, I must nevertheless commend Pierre Charette, the owner of The Vision Paper, for his support of the "Cash For Food" Fund-Raising Drive which is being sponsored in part, by The Vision Paper and a number of other businesses from around the City of Greater Sudbury. The money raised for the Food Banks from the sale of memberships to the Infocom Price Club will not only help provide much needed food and supplies for those members of our community who are in dire distress, but will also encourage consumers to support local small businesses in order to save money themselves on every day purchases. Just as it is with the geese flying in the "V" formation, residents of Valley East, and more importantly, residents of the City of Greater Sudbury, will be working together to create an updraft so that we can all thrust forward into a bright future. We will continue to provide support to those among us who are facing difficulties in order that they too, one day, will recover and rejoin the rest of us on our journey. Let's all make sure we are heading in the same direction.
Have a good week!
REFLECTIONS by Robert Kirwan

November 21, 2001

The "Good Old Days" Were Not That Long Ago
A few weekends ago my wife and I spent the afternoon walking around the area that was formerly known as the town of Creighton Mine. It was the community in which she grew up and in which the two of us had enjoyed many, many days as teenagers walking around the streets just talking and being together. There is nothing left of the town now. INCO decided to "dismantle the town" a long time ago. All that is left are the narrow gravel streets and wild bushes growing where homes once stood. Both of us spoke of growing up in a much simpler time, and actually longed for a return to those peaceful days of the 1960's in Creighton. I know that a lot has happened during my lifetime, but I was never really aware of just how much the world has changed until I came across a little article entitled "How old is this person?" People who are in their 60's will appreciate this article, as will just about anyone else who feels that the world is spinning out of control.
As you are reading the story, try to guess how old you think this person would be today.
One evening a grandson was talking to his grandfather about current events. He asked what he thought about the shootings at schools, the computer age, and just things in general.
The granddad replied, "Well, let me think a minute...I was born before television, penicillin, polio shots, frozen foods, Xerox, contact lenses, frisbees and the pill. There was no radar, credit cards, laser beams or ball-point pens. Man had not invented pantyhose, air conditioners, dishwashers, or clothes dryers. The clothes were hung out to dry in the fresh air and man hadn't yet walked on the moon. Every family had a father and a mother, and every boy over 14 had a rifle that his dad taught him how to use and respect. And they went hunting and fishing together. Until I was 25, I called every man older than I, "Sir" and after I turned 25, I still called policemen and every man with a title "Sir". Sundays were set aside for going to church as a family, helping those in need, and visiting with family or neighbours. We were before gay-rights, computer-dating, dual careers, daycare centers and group therapy. Our lives were governed by the Ten Commandments, good judgement, and common sense. We were taught to know the difference between right and wrong and to stand up and take responsibility for our actions. Serving your country was a privilege; living here an even bigger privilege. We thought fast food was what people ate during Lent. Having a meaningful relationship meant getting along with your cousins. Draft dodgers were people who closed their front doors when the evening breeze started. Time-sharing meant time the family spent together in the evenings and weekends - not purchasing condominiums. We never heard of FM radios, tape decks, CD's, electric typewriters, yogurt, or guys wearing earrings. We listened to the Big Bands, Jack Benny, and the President's speeches on our radios. And I don't ever remember any kid blowing his brains out listening to Tommy Dorsey. If you saw anything with 'Made in Japan' on it, it was junk. The term 'making out' referred to how you did on your school exam. Pizza Hut, McDonalds, and instant coffee were unheard of. We had 5 and 10 cent stores where you could actually buy things for 5 and 10 cents. Ice cream cones, phone calls, rides on a streetcar, and a Pepsi were all a nickel. And if you didn't want to splurge, you could spend your nickel on enough stamps to mail one letter and two postcards. You could buy a new Chevy Coupe for $600, but who could afford one? Too bad, because gas was 11 cents a gallon. In my day, 'grass' was mowed, 'coke' was a cold drink, 'pot' was something your mother cooked in, and 'rock music' was your grandmother's lullaby. 'Aids' were helpers in the Principal's office, 'chip' meant a piece of wood, 'hardware' was found in a hardware store, and 'software' wasn't even a word. And we were the last generation to actually believe that a lady needed a husband to have a baby. No wonder people call us "old and confused" and say there is a generation gap.
Granddad just turned 60 years old. How old do you feel now?
My own kids still laugh when I tell them that one of the most incredible feelings I had as a young boy was when I watched a hand-held calculator actually do multiplication and division by simply pressing numbered buttons. I shudder to think of where modern technology is taking us, but it certainly will be quite a ride.
Have a good week!
REFLECTIONS by Robert Kirwan

November 14, 2001

Being In The Right Place At The Right Time; Luck? or Providence?
Have you ever had a moment in your life when you were in the right place at precisely the right time to make a difference in someone else's life? You can't explain why you were there, and often it happens while you were doing something unusual or that was not part of your normal schedule. Most likely you were also caught up in the emotions of the "What would have happened if I had not..." syndrome. To demonstrate what I mean, let me share a little story with you.
Jim was walking down a dimly lit street late one evening when he heard muffled screams coming from behind a clump of bushes. Alarmed, he stopped to listen and panicked when he realized that what he was hearing was the unmistakable sound of a struggle: heavy grunting, frantic scuffling and tearing of fabric.
Only yards from where Jim stood, a woman was being attacked. Jim didn't know what to do. Should he get involved? He was frightened for his own safety and cursed himself for having suddenly decided to take a new route home that night. He was worried about becoming another statistic. Shouldn't he just run to the nearest phone and call the police?
As he struggled from within, the girl's cries were growing weaker. He knew he had to act fast. Yet he knew he couldn't just walk away from this. He realized that he could not turn his back on the fate of this unknown woman, even if it meant risking his own life.
Now, Jim was not a brave man, nor was he athletic. He didn't quite know where he found the moral courage and physical strength, but once he resolved to help the girl, he became strangely transformed. He ran behind the bushes and pulled the assailant off the woman. Grappling, they fell to the ground, where they wrestled for a few minutes until the attacker jumped up and escaped.
Panting hard, Jim scrambled upright and approached the girl, who was crouched behind a tree, sobbing. In the darkness, Jim could barely see her outline, but he could certainly sense her trembling shock. Not wanting to frighten her further, he at first spoke to her from a distance. "It's okay," Jim said soothingly. "The man ran away. You're safe now". There was a long pause and then he heard the words, uttered in wonder, in amazement. "Dad, is that you? And then, from behind the tree, out stepped Jim's youngest daughter, Katherine.
What was it that made Jim decide that very night to take a different route home? What was it that made him go against his natural inclination to run away and let someone else come to the rescue?
Was it luck or divine providence? Was Jim just in the right place at the right time?
Something remarkable has happened in my life recently which has me asking the same questions. Last March, without warning, the Teachers' Pension Plan had a change in policy which allowed me to retire three years ahead of time on an early reduced pension. It gave me the opportunity I needed to leave teaching to work with my sons on the development of a business consulting company which provides web site design and management for small businesses. We have since created a discount shopping club called the Infocom Price Club which is going to be used by The Vision Paper in a major fund-raising drive to raise money for the Food Banks of Valley East, Capreol and Nickel Centre. Money raised from a portion of the membership fee will go directly to the Food Banks in those communities to assist the volunteers in serving the needs of the many impoverished people of all ages who live among us.
Yes, it is true that the Infocom Price Club has created employment for my sons, thus enabling them to look forward to living their life in Valley East. But, it has also provided a way for the Food Banks to raise much needed money to continue their good works in this community. What would have happened if the pension board hadn't changed its policy? If I was still teaching, would my sons have moved away from home by now? And what about the Food Banks? Where would they get their money?
I guess when all is said and done, it doesn't matter much why things happen the way they do. We just need to accept our fate and make the most of it. Right now, I am very grateful to The Vision Paper for sponsoring this fund-raising project; to the owners of LOEB Val Est, Food Basics, Moncion's Independent Grocers, Capreol Fresh Mart and Garson Foodland for providing space in their grocery stores where people can purchase memberships; to the co-ordinators of the Good Neighbours, St. Vincent de Paul, Bread and Roses and Garson Food Banks for using the money raised to purchase food and supplies for the less fortunate of our community; and most importantly, to the people of Valley East, Capreol and Garson who will be purchasing memberships to the Infocom Price Club to help raise money for the Food Banks.
Was it luck? Divine Providence? Or simply being in the right place at the right time? Making sure that everyone in our community has enough food to eat all year long is all that matters.
Have a good week!
REFLECTIONS by Robert Kirwan

November 7, 2001

We Need Not Be Afraid of Adversity
As the City of Greater Sudbury continues to struggle in the face of a large economic slow-down, it is becoming clear that our entire future will depend on the courage and tenacity of young people who are willing to avoid the lure of greener pastures in the south. On October 25, I took part in a celebration which recognized close to one hundred young entrepreneurs who have set up business in the City during the past ten years or so. It was a very touching ceremony, especially in light of my background in marketing and advertising. I know that small businesses are struggling. I also know that many people who depended on those small businesses for part-time employment have lost their jobs and they too are struggling to make ends meet while attempting to remain in the Sudbury area.
A gentleman by the name of Neil Eskelin once said that the way to understand adversity is to take two identical acorns from the same oak tree and plant them in two different locations. Plant the first one in the middle of a dense forest, and the other one on a hill by itself. The oak standing on a hillside is exposed to every storm and gale. As a result, its roots plunge deep into the earth and spread in every direction, even wrapping themselves around giant boulders. At times it may seem the tree isn't growing fast enough, but the growth is happening under ground. It's as if the roots know they must protect the tree from the threatening elements. On the other hand, the acorn planted in the forest becomes a weak, frail sapling - having to compete with giant oaks for nutrients and space. And since it is protected by its neighbours, the little oak doesn't sense the need to spread its roots for support.
A young person, or even an older person for that matter, who decides to set up business in the Sudbury area is well aware of adversity and challenges. The business will face many "storms", especially in the early going. The business owners will have to be very much aware of opportunities and be willing to change direction often in an effort to establish strong roots in the form of relationships and associations. The young entrepreneur will have to pay a great deal of attention to quality of work and be responsible for providing only the best of service to clients. At times, it may seem as if the business is doomed to failure, and the long, hard hours of dedication and work will be difficult to take. Growth will also be very slow as the business spreads its roots throughout the community in order to survive.
An immigrant who came to Sudbury from Europe many years ago, and lived his life as a successful businessman, compared life in this city to a cafeteria. When he first arrived in town, he sat down in a cafeteria-style restaurant and waited for someone to take his order. Of course, nobody did. Finally a woman with a tray of food sat down opposite him and informed how a cafeteria worked. She told him to start at one end and then go along the line picking out what he wanted. At the end of the line a person would tell him how much he had to pay. The immigrant explained, "I soon learned that's how everything works in Sudbury. Life's a cafeteria here. You can get anything you want as long as you are willing to pay the price. You can even get success, but you'll never get it if you wait for someone to bring it to you. You have to get up and get it yourself."
These are two very important lessons, not only for young entrepreneurs, but for anyone who has enough confidence in this region to remain in Sudbury and build a life here. First of all, don't be afraid of disappointments, frustration and adversity. It will make you stronger and help you develop a strong root system, which will enable you to survive all storms you will face over the years. Secondly, don't wait for someone to bring you success. You have to get up and get it yourself.
Good luck to all young people who are ready to give Sudbury a shot. Our future depends on you.
Have a good week!
REFLECTIONS by Robert Kirwan

October 31, 2001

Taking Time To Think Before You Act or Speak Can Often Save You From Making Big Mistakes
I am sure that all of us have, at one time or another, had the unforgettable experience of regretting something we said or did out of haste. Moments when we have reacted out of anger or retaliation only to discover that we have made a big mistake. One of the best pieces of advice that a person can heed is to weigh all things very carefully before striking out with anger or criticism. Let me share with you a story I came across in an old book that illustrates this point.
A trapper and his wife lived in the Alaskan wilderness. They had a child, but the wife died when the child was only two years old. The trapper had to go out in the woods in order to do his trapping, so he sometimes left the child for a few hours in the care of their faithful dog. One afternoon, while the trapper was out, a terrible blizzard came up. The storm was so terrible that the trapper had to take refuge in a hollow tree to save his own life. At daybreak he rushed back to his cabin. The door was open. His dog, who looked at him from the corner of his eyes was covered with blood. The father's blood froze in his veins. All he could think of was that his dog had turned wild and had killed his child. The trapper reached for an ax and in an instant buried the blade into the skull of his trusted animal. Like a maniac, he scanned the scene. In hopeless desperation, he uncovered the gruesome remnants of his cabin. Tipped over, the cracked furniture was telling a story of a battle that had taken place there shortly before he returned. He suddenly heard a faint cry coming from under the bed. Again, his heart seemed paralysed. There he found his young child, safe and sound. He clutched the child to his chest, pausing to cuddle the youngster in his arms and was about to check to see where the blood on his dog came from, when in a remote corner of the room he spotted a dead wolf, his huge mouth showing fangs which were intended for the baby which his faithful dog had saved. He now realized that, but for a moment of caution, he could have been holding both his child and his hero dog in his arms. Instead, remorse took over him when he realized his mistake.
Most of us haven't experienced anything quite so drastic as the example in the story, but once as a young teacher I found myself speaking rather harshly to a 10 year old about forgetting his math book at home. Of course I had to exercise my authority and make an example of the child so that the rest of the students would learn to never show up without their homework done in the future. While the little boy sat there, head down and tears splashing on his desk, a little girl sitting in the desk next to him whispered to me that the little boy's mother had been rushed by ambulance to the hospital in the middle of the night and that he had spent the night at his grandmother's. His mother was still at the hospital and he didn't know what was wrong with her. I can't begin to describe how I felt at that moment, but I can tell you that it changed the way I treated students from that moment on.
Had the trapper taken a few moments to determine the situation and find out what had happened to his child, the faithful dog would have been recognized as a hero and it would have been one of the most memorable events of the man's life. Instead, it turned into one of the most horrible. Had I taken the time to ask the young student why he forgot his book, I would certainly have understood why math books were the last things on his mind with his mother in the hospital.
We all fly off the handle now and then, but life would be so much more enjoyable if we would take time to fully understand all situations and circumstances before acting in a manner which we may wish we could forget. Next time you are upset or want to lash out in criticism, take a couple of deep breaths and get a clear picture before you take action.
Have a good week!
REFLECTIONS by Robert Kirwan

October 24, 2001

When Your Comfort Zone Feels Like A Jail It Is Time To Get Out
Do you have a comfort zone? You recognize it as a place where you know you cannot fail, but as you look at the same four walls and go about your busy work day after day, it seems more like a jail. Many of us stay inside our comfort zone because it is safe. We go through life feeling that what we are doing isn't satisfying our inner needs, but we learn to rationalize our situation by saying that we don't care about getting ahead or accomplishing those dreams we used to have when we were young. Often we get the urge to break out of our comfort zone and then find excuses for staying right were we are watching the rest of the world go by.

The comfort zone "jail" we find ourselves in reminds me of a type of crab that possesses a particular human trait that causes thousands of them to be caught every day, even though they are smart enough to escape any crab trap designed. The trap is a wire cage with a hole at the top. Bait is placed inside the cage and the cage is lowered into the water. One crab comes along and enters the cage to take the bait. A second crab comes along and joins him. Soon after more crabs come inside, even when the bait is long gone. The crabs could easily climb up the side of the trap and get out the hole, but instead they stay in the cage. More and more of them come into the cage to join the trapped crabs. If one of the crabs realizes there is no further reason to stay in the trap and attempts to leave, the rest of the crabs gang up on him and force him to stay. Eventually, the cage is hauled up and the crabs become someone's dinner.

How often have you felt like one of those trapped crabs, wanting to escape your cage only to encounter human crabs who are determined to hold you back? These human crabs are often disguised as family, friends and co-workers and they don't use physical force, but they use something far more powerful - innuendo, doubt, ridicule, mockery, sarcasm, scorn, sneering, belittlement, humiliation, jeering, taunting, teasing, lying and other ways to discourage you from getting out of your comfort zone to achieve your dreams.

Once upon a time there was a large mountainside where an eagle's nest rested. The eagle's nest contained four large eagle eggs. One day an earthquake rocked the mountain causing one of the eggs to roll down the mountain to a chicken farm located in the valley below. The chickens knew that they must protect and care for the eagle's egg, so an old hen volunteered to nurture and raise the large egg. One day the egg hatched and a beautiful eagle was born. Sadly, however, the eagle was raised to be a chicken. Soon, the eagle believed he was nothing more than a chicken. The eagle loved his home and family, but his spirit cried out for more. While playing a game on the farm one day, the eagle looked to the skies above and noticed a group of mighty eagles soaring in the skies. "Oh", the eagle cried, "I wish I could soar like those birds." The chickens roared with laughter, "You cannot soar with those birds. You are a chicken and chickens do not soar."

The eagle continued staring at his real family up above, dreaming that he could be with them. Each time the eagle would let his dreams be known, he was told it couldn't be done. That is what the eagle learned to believe. The eagle, after time, stopped dreaming and continued to live his life like a chicken. Finally, after a long life as a chicken, the eagle passed away.

You are not a crab, nor are you an eagle, but you are what you believe you are! Follow your dreams. If you want to break away from your comfort zone, do it! If you have an unfilled dream - go for it! Don't listen to others who are caught in the same trap. It is time to get rid of those excuses and live your dreams.

Have a good week!
REFLECTIONS by Robert Kirwan

October 17, 2001

Now That Brick Has Hit Us, What Are We Going To Do?
Next week is Small Business Week in Sudbury. It provides an opportunity for the community to pay tribute to those entrepreneurs who are the backbone of our society - small business owners who are responsible for creating the majority of jobs in the region. During the past several years the political leaders of the City of Greater Sudbury have been patting themselves on the back over the arrival of several major retail outlets in the region - retail outlets which have now made us the shopping centre of the north. We also listen to the applause about the construction of the new Sudbury Regional Hospital and Science North's Dynamic Earth. At the same time, we are made aware of the thousands of new jobs which have been created in the area, making us one of the major "Call Centres" in the province as well.

Before I get to the point I am trying to make, I want you to read the following story.

"One day a successful executive was travelling down a neighbourhood street going a bit too fast in his new Jaguar. He was watching for kids darting out from between parked cars as he drove along, when all of a sudden, a brick smashed into the Jag's side door! He slammed on the brakes and spun the Jag back to the spot where the brick had been thrown. He jumped out of the car, grabbed some kid and pushed him up against a parked car shouting, "What was that all about and who are you? Just what the heck are you doing?"

Building up a head of steam, he went on, "That's a new car and that brick you threw is going to cost a lot of money. Why did you do it?"

"Please, mister, please. I'm sorry, I didn't know what else to do," pleaded the youngster. "I threw the brick because no one else would stop..." Tears were dripping down the boy's chin as he pointed around the parked car. "It's my brother," he said. "He rolled off the curb and fell out of his wheelchair and I can't lift him up."

Sobbing, the boy asked the executive, "Would you please help me get him back into his wheelchair? He's hurt and he's too heavy for me."

Moved beyond words, the driver tried to swallow the rapidly swelling lump in his throat. He lifted the young man back into the wheelchair and took out his handkerchief to clean the scrapes and told the boys everything was going to be okay.

"Thank you," the grateful child said to him. The man watched the little boy push his brother down the sidewalk toward his home. He never did repair the side door. He kept the dent to remind him not to go through life so fast that someone has to throw a brick at you to get your attention.

Getting back to my point, many "informed" (to use the term loosely) people in the community continue to go forward in their big fancy cars, completely fooled by what they see as good indicators for the local economy. They point out that Inco is hiring up to 600 skilled people next year; opportunities for employment are appearing in the health and education sectors; and the education system in Sudbury will enable young people to become trained in skills needed locally so that they can begin their careers in the area where they grew up. While it is true that there are signs that some of the larger employers will be needing skilled workers, we seem to forget that most of the jobs in our community are found in the small business sector.

NOW FOR THAT BRICK! Regardless of what anyone says, the fact remains that Sudbury has the highest unemployment rate in Ontario; the highest net out-migration of youth in the province; the lowest growth rate in average income; and is the only urban area in Canada with a declining population. None of this is cause for celebration! In fact, the number of people employed in Sudbury has gone down by almost 6000 since last December. Each of those 6000 jobs would have resulted in a minimum of $1000 per month in living expenditures. We have lost $6 million in direct economic activity as a result of the job losses. When you add in the multiplier effect, we have lost about $20 million per month in spin-off economic activity. Inco and Falconbridge may well be hiring, but the hiring will not come close to replacing the jobs lost to date.

Many of our young people want to remain in the north. However, they are witnessing a dismantling of the structure of the city as our small business owners continue to be hammered and are forced to either shut down or lay off staff. The loss of 6000 jobs is a hard pill to swallow for the small business owner who depends on the support of the community consumers. If local politicians continue to promote the expansion of the larger retail and factory outlets which are in direct competition with the small business owners who have worked hard to make a living here for many years, it may be good for the people who remain employed in the region, but what good is it doing if we lose jobs and people have to move out of the city to find work? Now that we have been hit by the brick, will we stop and help or will we just keep on driving until we run out of gas?

Have a good week!
REFLECTIONS by Robert Kirwan

October 10, 2001

Who Wants To Get Back To Normal? Not Me!
After the devastating events which shook the entire world on September 11, there were countless calls from politicians and industrial leaders for Americans and Canadians to return to a normal way of life as soon as possible. This was intended to show the terrorists that we wouldn't let them destroy our way of life with their senseless acts of cowardice. At the same time, the entire world was united in its attack on these enemies of mankind. The United States has been encouraged to "search out" terrorists from all corners of the world and destroy them so that they can never strike again. President Bush has not only condemned terrorists, he also condemned the countries and the people who provide terrorists with shelter and support of any kind. His mission is not only to "smoke out" terrorists, but also anyone who harbours terrorists.
During the past few weeks we have witnessed a tremendous outpouring of humanity. Max Lucado, is one writer who I think most eloquently described the events which occurred during the first week after the attack on the World Trade Centre.
"Four thousand gathered for mid-day prayer in a downtown cathedral. A New York City church, filled and emptied six times last Tuesday. The owner of a Manhattan tennis shoe store threw open his doors and gave running shoes to those fleeing the towers. People stood in lines to give blood, in hospitals to treat the sick, in sanctuaries to pray for the wounded. America was different this week. We sent money to families we've never seen. We wept for people we did not know. Talk show hosts read scriptures; journalists printed prayers. Our focus shifted from fashion hemlines and box scores to orphans and widows and the future of the world. We were different this week. Republicans stood next to Democrats singing the national anthem. Catholics prayed with Jews. Skin colour was covered by the ash of the burning towers. This is a different country than it was a week ago. We're not as self-centred as we were. We're not as self-reliant as we were. Hands are out. Knees are bent. This is not normal! And I have to ask the question, do we want to get back to normal? Are we being given a glimpse of a new way of life? Are we being reminded that the enemy is not each other and the power is not in ourselves and the future is not in our bank accounts? Could this unselfish way of life be the way we were intended to live all along? Maybe this is the way we are called to live. And perhaps the best response to this tragedy is to refuse to go back to normal!"
What Max Lucado says makes a lot of sense. The attack on the World Trade Centre and the Pentagon was a horrible thing. But perhaps it will open our eyes. President Bush vowed to put an end to all forms of terrorism. Maybe now when a school yard bully beats up on an innocent victim, he will be expelled from the school and never allowed to return. Maybe now when a person breaks into someone's home he will be put in jail for a long time and not be given 15 chances to prove that he cannot be rehabilitated. Maybe now when a person steals a car he will be locked up instead of tapped on the wrist and told not to be such a bad boy. Terrorism does not just exist in the hills of Afghanistan! We are all victims of terrorism, every day of our life! Are you afraid to leave your car unlocked in a parking lot? In your driveway overnight? Are you afraid of viruses sent through the internet by idiots attempting to destroy your computer? Are you afraid to walk alone downtown at night? Do you let your children talk to strangers? Would you leave your child alone in a crowded shopping centre? Why do we demand police checks for teachers? Coaches? Social workers?
When President Bush put out a call to stamp out all forms of terrorism in the world, he was not only referring to Osama bin Ladin. He was making reference to all forms of terrorism - large and small - that are faced by everyday people all over the world. He was also taking aim on all people who harbour terrorists - including people who continually find excuses for those who violate the rights and freedoms of ordinary people. It is time to force all "terrorists" to face the consequences of their actions. The school yard bully runs scared when the rest of the children join forces and attack instead of running away. We may not put down all of the bullies in this world, but at least we can begin by putting an end to terrorism in our own back yard. It is time for the good people of the world to stop cowering and living in fear of terrorists. It is time to attack terrorism where it begins - right in our own back yard!
Whenever something bad happens, something good usually follows which would not have happened if not for the bad event. Perhaps the change in attitude we are experiencing is this good thing, and as stated by Max Lucado, perhaps the best response to this tragedy is to refuse to go back to normal.
Have a good week!
REFLECTIONS by Robert Kirwan

October 3, 2001

Just One of Those Stories That Touch The Heart
Once in a while I come across a story that doesn't seem to relate to anything in particular, but on the other hand seems to say something profound in a very heartwarming style. Usually I like to make reference to a specific topic, but this time I just want to share the story with you because it touched my heart in an unusual way. It is called "Flowers on the Bus" and was written by a lady by the name of Jean Hendrickson.
"We were a very motley crowd of people who took the bus every day that summer, 33 years ago. During the early morning ride from the suburb, we sat drowsily with our collars up to our ears, a cheerless and taciturn bunch. One of the passengers was a small grey man who took the bus to the centre for senior citizens every morning. He walked with a stoop and a sad look on his face. Every day, with some difficulty, he boarded the bus and sat down alone behind the driver. No one ever paid very much attention to him.
Then one July morning he broke the silence on the bus when he cheerily said good morning to the driver and smiled short-sightedly at all of us before he sat down. The driver nodded guardedly. The rest of us were silent.
The next day, the old man boarded the bus energetically, smiled and said in a loud voice: "And a very good morning to you all!" Some of us looked up, amazed, and murmured "Good morning," in reply.
The following weeks we were more alert. Our friend was now dressed in a nice old suit and a wide out-of-date tie. The thin hair had been carefully combed. He said good morning to us every day and we gradually began to nod and talk to each other. Soon the once silent bus was filled with chatter and laughter as the old man's cheerfulness rubbed off on all of us.
One morning he had a bunch of wild flowers in his hand. They were already dangling a little because of the heat. The driver turned around smilingly and asked, "Have you got yourself a girlfriend, Charlie?". We never got to know if his name really was "Charlie", but he nodded shyly and said yes.
The other passengers whistled and clapped at him. Charlie bowed and waved the flowers before he sat down on his seat. Every morning after that Charlie always brought a flower. Some of the regular passengers began bringing him flowers for his bouquet, gently nudged him and said, shyly, "Here." Everyone smiled. The men started to jest about it, talk to each other, and share the newspaper.
The summer went by, and autumn was closing in, when one morning Charlie wasn't waiting at his usual stop. When he wasn't there the next day and the day after that, we started wondering if he was sick or – hopefully – on holiday somewhere.
When we came nearer to the centre for senior citizens, one of the passengers asked the driver to wait. We all held our breaths when she went to the door.
Yes, the staff said, they knew who we were talking about. The elderly gentleman was fine, but he hadn't been coming to the centre that week. One of his very close lady friends had died on the weekend. They expected him back on Monday. How silent we were the rest of the way to work.
The next Monday, Charlie was waiting at the stop, stooping a bit more, a little bit more grey, and without a tie. He seemed to have shrunk a bit again and lacked the energy he had before. Inside the bus was an eery silence akin to that in a church. Even though no one had talked about it, all those of us who he had made such an impression on that summer, sat with our eyes filled with tears and a bunch of wild flowers in our hands."
Each of us can name a person who makes us feel alive and happy when they are around. Happiness is contagious. All of the passengers on the bus in the story were miserable every morning on their way to work. All it took was one old man saying hello and showing that he had a zest for life to change the mood on the bus from one of sombreness to one of joy and delight. People no longer dreaded the ride to work, but rather looked forward to it.
Next time you find yourself among a group of people who are in a depressed state, try to liven things up with a little bit of happiness. See how quickly others join in and lift themselves up. All it takes is one person. Be that person.
Have a good week!
REFLECTIONS by Robert Kirwan

September 26, 2001

Your Decision - Change Your Focus or Remain Captive
Have you ever come up against a problem that you just couldn't solve? Where it felt like you were simply banging your head against a brick wall - over and over and over again - without making any "headway"? Sure you have. And can you remember how you finally came up with a solution? You most likely took a step back and approached the problem from a different angle, with a new focus which enabled you to find a simple solution which was there all along. Consider the lesson of the moth which was discovered in Joe Lake's garage one day. As Joe was preparing to travel to his office, he opened the garage door and startled a large moth which immediately tried to escape by flying to the circle-topped window of the door. It tried frantically to exit through the invisible wall of closed glass. Joe tried raising the garage door higher in hopes of aiding it's escape. That caused it to fly higher and become entangled in a spider web. Fearful that it would remain entangled in the web, Joe took a long-handled broom to assist him in helping the moth escape the tangled threads. The moth then returned to furiously pumping his wings and banging into the glass, which was, in his perspective, the pathway of escape, but instead, the moth remained captive. By simply turning his focus to one side, he would have easily exited his prison. Rather, due to his intent on one direction, he remained confined, captive and perhaps doomed.
People are quite the same as the moth in this story. Too often we come across individuals who are so sure of them self that they refuse to change their focus. The would rather continue in one direction without changing focus or giving consideration to other alternatives. How often we have witnesses failure, when a simple change of direction would have resulted in success.
It is very much like the old farmer who had plowed around a large rock in one of his fields for years. He had broken several plowshares and a cultivator on it and had grown rather morbid about the old rock. After breaking another plowshare one day, and remembering all the trouble the rock had caused him through the years, he finally decided to do something about it. When he put the crowbar under the rock, he was surprised to discover that it was only about six inches thick and that he could break it up easily with a sledgehammer. As he was carting the pieces away he had to smile, remembering all the trouble that the rock had caused him over the years and how easy it would have been to get rid of it sooner.
Next time you find yourself facing a "brick wall", before you spend too much time banging your head needlessly against it, remember the moth banging into the glass. Remember the farmer who finally decided to put a crowbar under the rock and discovered a simple solution. Try to change directions and refocus on the problem. By approaching the problem from a different direction and viewpoint, the solution may be easier than you thought.
Have a good week!
REFLECTIONS by Robert Kirwan

September 19, 2001

The Dark Candle
It is hard to avoid commenting on the tragic events which occurred last week in the United States. How can anyone take part in such a senseless act and murder thousands of innocent victims? How will the civilized world we know ever be the same? What will be done

in retaliation to get even? The answers to these and many more questions will haunt us for years to come, until the next senseless act of violence generates even more questions about mankind.

In searching for a way to make sense out of all this, I decided to adapt a story which was written by a man named Strickland Gillilan. See if it helps.

A man had a little daughter. She was an only and much-beloved child. He lived for her. She was his whole life. One day while she was at school, a deranged man broke into the building and began shooting wildly. He then turned the gun on himself and took his own life. When the casualties were examined, the man's little daughter was among the dead. The father was totally irreconcilable. He became a bitter recluse, shutting himself away from his many friends and refusing every activity that might restore his poise and bring him back to his normal self. He hated the world and everything about it. It was not fair that his innocent daughter, who never hurt anyone, was a victim of this senseless act. Why did it have to happen to her? What could he have done to prevent it? Who was to blame? How could he ever get even with the man who shot his daughter?

Then one night he had a dream. He was in Heaven, and was witnessing a grand pageant of all the little child angels. They were marching in an apparent endless line past the Great White Throne. Every white-robed angelic tot carried a candle. He noticed that one child's candle was not lighted. Then he saw that the child with the dark candle was his own little girl. Rushing to her, while the pageant hesitated, he seized her in his arms, caressed her tenderly, and then asked, "How is it, darling that your candle alone is unlighted?" She answered, "Father, they often relight it, but your tears always put it out."

Just then he awoke from his dream. The lesson was crystal clear, and its effects were immediate. From that hour on he was not a recluse, but mingled freely and cheerfully with his former friends and associates. No longer would his little darling's candle be extinguished by his useless tears.

And so it is with us today. We will never be able to understand how anyone could take the lives of so many people at the World Trade Centre and at the US Pentagon. What would make a person deliberately murder so many unsuspecting individuals who have done nothing to hurt them? And yet, we must move on and continue our lives in a positive manner. We must not let our lives be governed by hatred and fear. It is important for the loved ones who were lost that we not lose our own lives as a result of their death. Yes, we must deal with the situation and hand out punishment which is appropriate. But what is done is done and cannot be changed.

The lesson of the dark candle is something we can apply to our own situations closer to home. While certainly not on the same scale of the events of last week, even a single, senseless death can be devastating. A car accident; a mysterious disease; a heart attack; or some other tragic event may have taken away someone you loved dearly. Make sure your tears do not put out the candle of your loved one. Honour their death in the only way you can - by continuing to live your own life with the same passion and zeal as always, in loving memory of those who have gone before us.

Have a good week!
REFLECTIONS by Robert Kirwan

September 12, 2001

Be Careful Which Memories You Engrave In Stone
Most of us have been in a situation with a friend where we felt deeply hurt by something the friend did or said. I have known people who were childhood friends who never spoke to each other again after one of these incidents. I have also known other friends who could never do anything which would destroy their friendship. What is it that makes some friendships endure pain, while others crumble?
To get to the answer, I came upon a little story about two friends who were walking through the desert. At one point in the journey, they had an argument and one friend slapped the other one in the face. The one who got slapped was hurt, but without saying anything, he wrote in the sand, "TODAY, MY BEST FRIEND SLAPPED ME IN THE FACE".
They kept on walking until they found an oasis, where they decided to take a swim. The one who got slapped and hurt, started drowning, and the other friend saved him. When he recovered from the fright, he wrote on a stone: "TODAY, MY BEST FRIEND SAVED MY LIFE".
The friend who had first slapped and then saved his best friend asked him, "Why, after I hurt you, did you write in the sand, and now after I save you, you write on a stone?"
The other friend, smiling, replied: "When a friend hurts us, we should write it down in the sand, where the winds of forgiveness are in charge of erasing it away. When something great happens, we should engrave it in the stone of the memory of the heart, where no wind can erase it."
Perhaps that is the secret to a long-lasting friendship! Perhaps it is also the secret to a long-lasting marriage, or any other partnership in which we find ourselves! When someone we love or care deeply about does something to hurt us, we should consider it a temporary set-back in our relationship and forget it as quickly as the wind would erase writing in the sand. There is no point in dwelling on the problem, for that would only cause it to fester and could eventually ruin the friendship. However, whenever something good happens in the relationship, it should be recorded permanently so that we keep it first and foremost in our memories. That is why photos are so popular. They remind us of the good times.
Another humourous, but revealing story was told to me recently which gives us a clear example of how to tell who your true friends are.
Two men were travelling together when a bear suddenly met them on their path. One of the men climbed up quickly into a tree and concealed himself in the branches. The other, seeing that he would soon be attacked, fell flat on the ground, and when the bear came up and felt him with his snout, he held his breath and pretended to be dead. The bear soon left him, for it is said that a bear will not touch a dead body. When the bear was gone, the other traveller descended from the tree and jokingly asked what it was that the bear had whispered in his ear.
"He gave me this advice," his companion replied. "Never travel with a friend who deserts you at the approach of danger."
We must all learn to write in the sand if our friendships are to survive the test of time. Next time a friend hurts you, record the incident in sand so that it disappears from memory quickly. However, next time a friend does something especially nice for you, make sure you record it someplace where you will be reminded of it often, so that you never forget how very important that friend is to you.
Have a good week!
REFLECTIONS by Robert Kirwan

September 5, 2001

"Always Be Kind To Strangers, For You May Be Entertaining Angels Without Knowing It"
The first week of school is always an exciting time of year for a community. Parents are anxious to have their children return to the daily routine, but they are also hopeful that the school year will be a rewarding experience for their youngsters. Children are looking forward to starting fresh with new books, new clothes and a new teacher.
But the first week of school can also be a very stressful time if you are a newcomer to the community. Each class contains a few children who have moved into the area during the summer or who have transferred from a different school. For these boys and girls, the first day of school can be the scariest and loneliest experience they have ever faced.
As a teacher, you always wonder how the rest of the children will "take to" the new kids. Will the new kids "fit in" with the others, or will "the group" make him/her feel uncomfortable?
Each year, however, there is always at least one or two of the students in the class who step forward to show kindness to the new children. They will take the new child out to recess; help get books organized; familiarize them with the rules of the school; and genuinely make they feel welcome in their new environment. It never fails. There is always one or two in every class who reaches out. From a teacher's perspective, it warms the heart to watch this act of kindness. From an adult's perspective, it should bring tears to the eyes knowing that your own children have the heart and compassion to show that they care about these "strangers".
I want to share a story with you that reminds me a lot about this very thing. It is a lesson for all of us that we should welcome strangers and show kindness, even when it is not expected or required. The story is told by an elderly man who was recalling an incident that involved his mother when he was young.
"It was fifty years ago, on a hot summer day, in the deep south. We lived on a dirt road, on a sand lot. We were, what was known as "dirt poor". I had been playing outside all morning in the sand. Suddenly, I heard a sharp clanking sound behind me and looking over my shoulder, my eyes were drawn to a strange sight! Across the dirt road were two rows of men, dressed in black and white, striped, baggy uniforms. Their faces were covered with dust and sweat. They looked so weary, and they were chained together with huge, black, iron chains. Hanging from the end of each chained row was a big, black, iron ball. They were, as polite people said in those days, a "Chain Gang," guarded by two, heavily armed, white guards. I stared at the prisoners as they settled uncomfortably down in the dirt, under the shade of some straggly trees. One of the guards walked towards me. Nodding as he passed, he went up to our front door and knocked. My mother appeared at the door, and I heard the guard ask if he could have permission to get water from the pump, in the backyard, so that "his men" could "have a drink". My mother agreed, but I saw a look of concern on her face, as she called me inside. I stared through the window as each prisoner was unchained from the line, to hobble over to the pump and drink his fill from a small tin cup, while a guard watched vigilantly. It wasn't long before they were all chained back up again, with prisoners and guards retreating into the shade, away from an unrelenting sun. I heard my mother call me into the kitchen, and I entered, to see her bustling around with tins of tuna fish, mayonnaise, our last loaf of bread, and two, big, pitchers of lemonade. In what seemed "a blink of an eye", she had made a tray of sandwiches using all the tuna we were to have had for that night's supper. My mother was smiling as she handed me one of the pitchers of lemonade, cautioning me to carry it "carefully" and to "not spill a drop." Then, lifting the tray in one hand and holding a pitcher in her other hand, she marched me to the door, deftly opening it with her foot, and trotted me across the street. She approached the guards, flashing them with a brilliant smile. "We had some leftovers from lunch," she said, "and I was wondering if we could share with you and your men." She smiled at each of the men, searching their dark eyes with her own eyes of "robin's egg blue." Everyone started to their feet. "Oh no!" she said. "Stay where you are! I'll just serve you!" Calling me to her side, she went from guard to guard, then from prisoner to prisoner -- filling each tin cup with lemonade, and giving each man a sandwich. It was very quiet, except for a "thank you, ma'am," and the clanking of the chains. Very soon we were at the end of the line, my mother's eyes softly scanning each face. The last prisoner was a big man, his dark skin pouring with sweat, and streaked with dust. Suddenly, his face broke into a wonderful smile, as he looked up into my mother's eyes, and he said, "Ma'am, I've wondered all my life if I'd ever see an angel, and now I have! Thank you!" Again, my mother's smile took in the whole group. "You're all welcome!" she said. "God bless you." Then we walked across to the house, with empty tray and pitchers, and back inside. Soon, the men moved on, and I never saw them again. The only explanation my mother ever gave me, for that strange and wonderful day, was, "Remember, always, to entertain strangers, for by doing so, you may entertain angels, without knowing."
Then, with a mysterious smile, she went about the rest of the day.
I don't remember what we ate for supper, that night. I just know it was served by an angel."
I can't remember who coined the phrase, "A stranger is just a friend you haven't met yet". We all meet strangers every day. There are some who are easy to reach out to and show signs of friendship, but there are also others who look different and may even act differently from us. Unless you reach out to these "strangers" you have no chance of becoming friends. The children in the class who reach out to the newcomers are just like the lady in the story. They don't have to show kindness to the new kids. They can just continue doing their own thing and keep to their existing friends. But for some reason, they still step forward and make the new boys and girls feel comfortable. And that makes all the difference in the world.
Next time you come across a stranger who could use some kindness, remember, "always entertain strangers, for by doing so, you may entertain angels, without knowing."
Have a good week!
REFLECTIONS by Robert Kirwan

August 29, 2001

Parents Responsible For Putting An End To Wild House-Parties
The entire community of Valley East is still in shock as a result of the tragic accident which took place on Deschene Road in the early hours of March 11, 2001. Andrew Chaput, a 16 year old boy with a great future had all that come to an end as his life was suddenly ended when struck by a motorist while he and three other friends were walking along the road. Candice Kirkbride, 15, was also hit by the vehicle and has been recovering from serious injuries ever since.
Since the accident, several charges have been laid by police, and recently, one conviction has been handed down. It is the conviction which has many parents scratching their heads. Butch Woodbury, 34, has been found guilty of illegally selling liquor and selling liquor to persons under the age of 19. Woodbury's common-law spouse, Tammy James, has had the charges against her dropped. For Woodbury, the conviction has resulted in a 30-day jail term, which is to be served on weekends.
How and why the actual accident took place and who was at fault will be left to the courts.
Details which have come about since the tragic night seem to indicate that the party was well organized, well publicized and extremely well-attended. Reports of over 200 people and cars parked up and down the road way have been confirmed. However, this was not just a normal party. Admission was charged and alcohol was made available for sale by a person who has been subsequently found guilty of the charges.
This was not the first time that a large house party has been held in Valley East, nor will it be the last. Unfortunately, the mere planning of a party can result in trouble once the word gets out. We've all heard countless stories about how teenagers had planned a small house party only to find that dozens of others showed up uninvited. These gatherings almost always include fights, drunkenness, drugs, sex and usually ended up causing thousands of dollars of damage to the property of the home-owner. The wild parties become the talk of the town the following week, almost like a status symbol for the kids who took part. Kids are almost embarrassed to let it be known that they missed the event and quickly make plans to join in during the upcoming weekend schedule. Indeed, many teenagers are afraid to invite their friends over for a small party for fear of the word getting out to the rest of the kids around town. And heaven forbid if the kids around town find out that the parents are not going to be at home.
Young people today have been taught over and over again in school about the dangers of drinking or taking drugs. Police officers have made presentations; units of study have been covered from as early as Grade 4; posters are plastered everywhere in schools and at youth centres; and yet, all of this seems to be forgotten when kids get together in large groups and allow themselves to lose self control for a few hours in the name of fun. Most of them return home after the party and change right back into the responsible boys and girls they were before going out. In fact, many parents reading this article most likely are counting their blessings that their own children, who were among the hundreds to attend the party on March 11, returned unharmed. So what happens during those few hours?
I'm not sure if these wild parties can ever be stopped. Word always gets out on the street when a kid "has the house". As the news spreads of the location of a place where kids can "hang out" for a few beer and some drugs, the house becomes a magnet. Often, once enough damage is done to one house, the gang heads off to another location to continue the night of destruction. The more damage that can be done in one night, the better the conversation the following day.
Adults in the community should not be shocked by this news! Talk to your teenage sons and daughters and ask if they are aware of wild parties that have been held around town. Talk to some of the parents who have had to pay thousands of dollars to repair damages following one of these events. Talk to your kids about how often they have heard of kids driving while drunk and bragging about it to their friends on Monday morning.
Perhaps these parties are merely a fact of life. Perhaps it is all about growing up. Perhaps they are something that cannot be prevented and we will just have to live with them, hoping that our children will survive without getting hurt.
If that car had missed the group walking along Deschene Road on Sunday morning, this would have been just another wild Saturday night in Valley East. The organizer of the party, Butch Woodbury would not be serving 30 days in jail on the weekends. Ten defendants would not be facing lawsuits totalling nearly $10 million. How heartbreaking it is that but for a split second or a quick turn of the wheel, we have lost the life of Andrew Chaput, a boy who had such a promising future. How heartbreaking that Candice Kirkbride and her family will have to suffer mentally and physically for the rest of their lives. Let us hope that the crowd of kids who gathered at the house party that night learn from this tragedy. Let us also hope that parents have learned to say "NO" when it comes to the organization of a "small" house-party by their children when they are not at home. "Small" house parties tend to grow very quickly when the word gets out - and you can bet your bottom dollar that the word will get out! Let us also hope that parents have learned to say "NO" when their children want to attend one of these house parties. Your child may be embarrassed if you drive him/her to the party and ask to speak to the parents, but a bit of embarrassment is easy to get over.
The beginning of a new school year is always considered to be a "party-time" as kids prepare to return to school and get a chance to see all of their friends again.
Let's make sure that we don't have a repeat of what happened on March 11.
Have a good week!
REFLECTIONS by Robert Kirwan

August 22, 2001

Of Course We All Want What Is Best For Our Children! But How Do We Know If We Are On The Right Track?
It is so very difficult being a young parent! While I am not there yet, I can see that it must be equally difficult being a grandparent, watching your own children raise your grandchildren. How do you step in and give advice to your children on how to be a parent? How can you give them some of your wisdom which was likely learned the hard way as you were raising them?
Paul Harvey wrote a very heartwarming article which was intended to be his message to grandchildren. If you are a parent, you will no doubt get the messages he is trying to get across. Read his wishes carefully. I am sure you will find them thought provoking. The passage is simply entitled, "Love."
"We tried so hard to make things better for our kids that we made them worse. For my grandchildren, I'd like better. I'd really like for them to know about hand me down clothes and homemade ice cream and leftover meat loaf sandwiches. I really would. I hope you learn humility by being humiliated.
I hope that you learn honesty by being cheated. I hope you learn to make your own bed and mow the lawn and wash the car. I really hope nobody gives you a brand new car when you are sixteen. It will be good if at least one time you can see puppies born, And your old dog put to sleep. I hope you get a black eye fighting for something you believe in.
I hope you have to share a bedroom with your younger brother. And it's all right if you have to draw a line down the middle of the room, but when he wants to crawl under the covers with you because he's scared, I hope you let him. When you want to see a movie and your little brother wants to tag along, I hope you'll let him. I hope you have to walk uphill to school with your friends and that you live in a town where you can do it safely. On rainy days when you have to catch a ride, I hope you don't ask your driver to drop you two blocks away so you won't be seen riding with someone as uncool as your Mom. If you want a slingshot, I hope your Dad teaches you how to make one instead of buying one. I hope you learn to dig in the dirt and read books. When you learn to use computers, I hope you also learn to add and subtract in your head. I hope you get teased by your friends when you have your first crush on a girl.
I hope that when you talk back to your mother you learn what Ivory soap tastes like. May you skin your knee climbing a mountain,
Burn your hand on a stove And stick your tongue on a frozen flagpole. I don't care if you try a beer once, but I hope you don't like it. And if a friend offers you dope or a joint, I hope you realize he is not your friend. I sure hope you make time to sit on a porch with your Grandpa and go fishing with your Uncle. May you feel sorrow at a funeral and joy during the holidays. I hope your mother punishes you when you throw a baseball through your neighbour's window.
I hope that she hugs you and kisses you at Christmas time when you give her a plaster mold of your hand. These things I wish for you - tough times and disappointment, hard work and happiness. To me, it's the only way to appreciate life. I hope, finally, that you learn early in life that we secure our friends, not by accepting favours, but by doing them."
Being a parent is the most difficult job in the world. I hope that Paul Harvey has helped in some small way to make this job a little easier for you.
Have a good week!
REFLECTIONS by Robert Kirwan

August 15, 2001

Community Celebrations Touch The Soul In Ways That Many Of Us Find Hard To Express
In this issue of The Vision Paper, you will find articles on the Valley East Days and Capreol Days celebrations. Both are annual events which cover four days and are an attempt by some very hard-working volunteers to generate community spirit among local residents. There are many who attend the events and enjoy the activities. There are many who stay home or find other things to do instead. A community celebration is something that we should all hold dear to our heart and we would do well to support the volunteer organizations in their efforts, for they give us something that is far more than mere entertainment. The problem is that many of us may never realize just how these celebrations touch our soul. As I was searching for a way to describe what I meant by that statement, fate had me stumble across a little article entitled, "The Shoes". I am not sure who wrote the article, but I am sure that once you read it you will understand what I am trying to say. Regardless of who we are or what our station in life, there are times when we jump to conclusions and make wrong assumptions, only to have something incredible happen that touches our very soul. See how Sam was touched by the stranger.
Sam's alarm went off. It was Sunday morning and he was tired. It was his one day to sleep in but the guilt he would have felt the rest of the day would have been too much to take, so he got up, showered and shaved, adjusted his suit and tie and arrived at Church just in time to swing into his usual pew before the service began. He bowed his head in prayer and then noticed that the shoe of the man next to him was touching his shoe. Sam thought, "There is plenty of room on either side, so why do our shoes have to touch?" Nevertheless, the stranger's shoe was glued to Sam's but it didn't seem to bother the stranger too much. As the prayers began, Sam wondered, "Does this man with the shoes have no pride?" The stranger's shoes were dusty, worn, scratched end to end and there were even holes on the side.
The minister's words echoed, "Thank you for your blessings." The stranger said a quiet, "Amen", but try as he may, Sam could only focus on the stranger's shoes. "Aren't we supposed to look our best when we walk through that door?" As he looked at the shoes, Sam thought that if that was the case, the stranger certainly didn't care how he looked.
As the prayer ended, songs of praise filled the room. The stranger was loud, sounding proud as he sang. He lifted the rafters, his hands raised high! Then the basket was passed around so that they could give an offering. Sam threw in his usual large amount. The stranger reached deep into his pockets, and tried to see what he pulled out to put in. Then a soft clink was heard as the coin dropped into the basket.
The sermon bored Sam to tears. It must have bored the stranger as well since there were also tears in his eyes. At the end of the service, as was the custom in this parish, Sam turned to the stranger and wished him well. Sam shook his hand. The stranger was old, his skin dark, his hair a mess. Sam thanked the stranger for coming and being their guest. The stranger said, "My name is Charlie. Glad to meet you my friend." It was then that Sam noticed tears in Charlie's eyes, but he also had a wide grin.
"Let me explain," Charlie said, wiping his eyes. "I've been coming here for months, and you're the first to ever speak to me. I know I don't look like all the rest, but I do try to look my best. I polish my shoes before my long walk, but by the time I get here they're as dirty as chalk."
By now, Sam's heart had fallen to his knees, but he managed to hold back the tears.
Charlie continued, "I must apologize for sitting so near, but I know when I get here I must look terrible and I thought that if I touched you, our souls might unite."
Sam stood in silence. He knew that anything he said would pale in comparison. Tears were flowing from Sam's eyes now as he said quietly, "Oh, you've touched me. And taught me that the best of a man is what is in his heart." As the two parted company, Sam thought to himself that Charlie would never know how thankful he was that Charlie had touched his soul that morning.
And so it is with Valley East Days and Capreol Days. As we take part in the activities and events with our neighbours and friends, we celebrate more than a weekend of summer fun. We celebrate life with friends and strangers. We celebrate our heritage and we celebrate our humanity. We will meet many "strangers" who will look different and act different and come from different backgrounds, but we will also touch many souls during the weekend. Don't make the mistake that Sam made. Look deep into the heart of the "strangers" you meet this weekend. Look beyond their appearance and discover the "community" that lies within.
On behalf of all local residents, let me thank all volunteers who work so hard to bring us Valley East Days and Capreol Days, and all other community celebrations. We may not show it, but your efforts have touched the souls of each of us. Thank you and may we go forth into the future with a new spirit of community with all of our "friends".
Have a good week!
REFLECTIONS by Robert Kirwan

August 8, 2001

Do You Know Where Your Children Are? They Are Watching Everything You Do!
Parenting is an art! Ask any mother or father and they will quickly tell you that there is nothing that fully prepares you for the role but there is also no job in the world that is more satisfying. You can purchase any one of the hundreds of books on parenting written for the most part by authors who themselves have been parents. But when all is said and done, and all of your strategies and plans have been put into action, your children will be influenced mostly be one thing and one thing only!
No matter how many educational toys you buy, or how many books you read, your children are watching you and doing as you do, not as you say!
Let me illustrate with a little article that was sent to me recently. It is written from the point of view of a child. See if this could have been your child.
"When you thought I wasn't looking, I saw you hang my first painting on the refrigerator, and I immediately wanted to paint another one.
When you thought I wasn't looking, I saw you put peanuts out for the squirrels, and I learned that it was good to be kind to animals.
When you thought I wasn't looking, I saw you make my favourite cake for me and I learned that the little things can be the special things in life.
When you thought I wasn't looking, I heard you say a prayer, and I knew that there is a God I could always talk to and I learned to trust in God.
When you thought I wasn't looking, I saw you make a meal and take it to a friend who was sick, and I learned that we all have to help take care of each other.
When you thought I wasn't looking, I saw you give of your time and money to help people who had nothing and I learned that those who have something should give to those who don't.
When you thought I wasn't looking, I saw you take care of our house and everyone in it and I learned we have to take care of what we are given.
When you thought I wasn't looking, I saw how you handled your responsibilities, even when you didn't feel good and I learned that I would have to be responsible when I grow up.
When you thought I wasn't looking, I saw tears come from your eyes and I learned that sometimes things hurt, but it's all right to cry.
When you thought I wasn't looking, I saw that you cared and I wanted to be everything that I could be.
When you thought I wasn't looking, I learned most of life's lessons that I need to know to be a good and productive person when I grow up.
When you thought I wasn't looking, I looked at you and wanted to say, "Thanks for all the things I saw when you thought I wasn't looking."
Each of us must always remember that it's the things we do when we think no one is watching that influence others the most. And believe me, your children see everything. They may not see their toys that have to be picked up; or the dishes that have to be put in the sink; or the bed that wasn't made; or the socks on the floor; but they see what you are doing and how you handle yourself in situations. Children want direction, and they certainly are given direction from parents, teachers, grandparents, etc. But the lessons they learn are from what parents, teachers and grandparents do, not what they say.
So remember to keep in mind, no matter what you are doing, that someone is watching. Make sure that what you do or say is something you would want your children to follow, and not surprisingly, life will seem a whole lot more worthwhile!
Have a good week!
REFLECTIONS by Robert Kirwan

August 1, 2001

Is There Anyone You Want To Thank Today?
Now that we have arrived at the half-way point of the summer vacation period, this may be just the time to do something you quite possibly have been putting off for a long time. Can you think of someone who has done something for you, either recently or over a long period of time, that you haven't really and truly thanked? What about the person who helped you push your car out of the ditch? What about the person who coached your child this summer or last winter? What about the grocery store clerk who always has time to give you a smile? What about the receptionist who always manages to squeeze in your appointment at the last minute?

We live in such a fast-paced world that special moments often speed by without giving us time to express our real gratitude and appreciation to caring people who have touched our life. The moment passes and we move on to the next thing right away. The act of kindness meant a lot to us at the time, but as time moves on it seems less and less significant, especially to the person who showed us the kindness.

How wrong we are! Just think of the last time that someone thanked you for doing them a small favour. Think about how it made you feel to have someone send you a little note, or phone you, or email you, or give you a special hug and a smile to show their appreciation. Think about how it made you feel when this expression of gratitude came some time after the event. It often means a lot more to receive a thank you after the fact because it shows that the person still thinks about what you did even after the passing of time. Now that you know how good it made you feel to receive a belated "thank you", remember that everyone else feels the same way.

This fact was driven home to me recently when I came across the following story:

A man by the name of William Stidger taught at Boston University. He once reflected upon the great number of un-thanked people in his life. These were people who had helped nurture him, inspire him or who cared enough about him to leave a lasting impression. Once of these people was a school teacher he'd not heard of in many years. But he remembered that she had gone out of her way to put a love of verse in him, and Will had loved poetry all his life. He wrote a letter of thanks to her. The reply he received, written in the feeble scrawl of the aged, began "My Dear Willie:" He was delighted. Now over 50, bald and a professor, he didn't think there was a person left in the world who would call him "Willie". Here is that letter:

"My Dear Willie,

I cannot tell you how much your note meant to me. I am in my eighties, living alone in a small room, cooking my own meals, lonely, and, like the rest of autumn, lingering behind. You will be interested to know that I taught school for 50 years and yours is the first note of appreciation I ever received. It came on a blue-cold morning and it cheered me as nothing has in many years."

Not prone to cry easily, William Stidger wept over that note. She was one of the great un-thanked people from Will's past.

We all have people like Will's school teacher in our life. The teacher who made a difference. The coach we will never forget. The nurse who cared for us after the accident. The best friend we haven't seen for years. We all remember people who shaped our lives in various ways - some small and some big - but each had an impact on who we are today. After Will Stidger received the reply from his school teacher, he realized that he could no longer leave people un-thanked. He also realized that by thanking these people and showing them that he really did care about what they had done, he in turn may be doing something very significant for them.

So as you are sitting around relaxing for the rest of the summer, spend some time thinking about some of the un-thanked people from your past. It may not be too late to say thank you. You have no idea how much your words will mean.

Have a good week!
REFLECTIONS by Robert Kirwan

July 18, 2001

The Echo of Life
Many people alive today feel that the world owes them something simply because they exist. For those people, the lessons of life can be a bitter pill to swallow until they realize that life always gives you back what you give out! If you give out very little, you get back very little. If you give a lot, you get back a lot. To illustrate what I mean, read the following little story.
One day a man and his son were walking in the forest. Suddenly the boy tripped and upon feeling a sharp pain, screamed, "Ahhhhhh!"
To his surprise, he heard a voice coming from the mountain, "Ahhhhhh!"
Filled with curiosity, he screamed, "Who are you?" But the only answer he received was, "Who are you?"
This made him very angry, so he screamed again, "You are a coward!" And the voice answered back, "You are a coward!"
He looked at his father and asked, "Dad, what is going on?"
"Son", the man replied, "Pay attention!"
Then he screamed, "I admire you!"
The voice answered, "I admire you!"
The father shouted, "You are wonderful!" And the voice answered, "You are wonderful."
The boy was surprised, but still couldn't understand what was going on. The father explained, "People call this 'Echo', but truly it is 'Life'. Life always gives you back what you give out. Life is a mirror of your actions. If you want more love, give more love. If you want more kindness, give more kindness. If you want understanding and respect, give understanding and respect. If you want people to be patient and respectful to you, give patience and respect. This rule of nature applies to every aspect of our lives. Life always gives you back what you give out. Your life is not a coincidence, but a mirror of your own doings."
What a tremendous lesson. One, unfortunately, which is learned very late in life. If you want to achieve success, you must aim high and work towards your goals. You must not let failure get in your way or discourage you, but instead be mindful of the opportunities that come up while you are on your journey. If you do nothing, these opportunities will not come your way. If you put something out, it will come back.
For example, to illustrate this point, consider the two brothers who decided to dig a deep hole behind their house. As they were working, a couple of older boys stopped by to watch. "What are you doing?" asked one of the visitors.
"We plan to dig a hole all the way through the earth!" one of the brothers volunteered excitedly.
The older boys began to laugh, telling the younger ones that digging a hole all the way through the earth was impossible. After a long silence, one of the diggers picked up a jar full of spiders, worms and a wide assortment of insects. He removed the lid and showed the wonderful contents to the scoffing visitors. Then he said quietly and confidently, "Even if we don't dig all the way through the earth, look what we found along the way!"
Sure, the goal of the younger brothers was far too ambitious, but the goal helped them start digging. And once they started digging, they discovered a lot of wonderful things along the way. We can all take a lesson from the brothers. While not all of our goals will be achieved; nor every job end successfully; nor every relationship be strong; nor every hope come to pass; nor every love last; nor every dream be realized; we can all take heart in the fact that we will certainly find many great things along the way all because we tried to do something.
As we go about our business during the next several days, let us all remember the "Echo of Life". Life always gives back what you give out!
Have a good week!
REFLECTIONS by Robert Kirwan

A "Love" Story
Please take a moment to read the following story which I had sent to me over the internet.
Once upon a time there was an island where all the feelings lived; happiness, sadness, knowledge, and all the others, including love. One day it was announced to all of the feelings that the island was going to sink to the bottom of the ocean. So all the feelings prepared their boats to leave. Love was the only one that stayed. She wanted to preserve the island paradise until the last possible moment. When the island was almost totally under, love decided it was time to leave. She began looking for someone to ask for help. Just then Richness was passing by in a grand boat. Love asked, "Richness, Can I come with you on your boat?" Richness answered, " I'm sorry, but there is a lot of silver and gold on my boat and there would be no room for you anywhere." Then Love decided to ask Vanity for help who was passing in a beautiful vessel. Love cried out, "Vanity, help me please." "I can't help you", Vanity said, " You are all wet and will damage my beautiful boat." Next, Love saw Sadness passing by. Love said, " Sadness, please let me go with you." Sadness answered, "Love, I'm sorry, but, I just need to be alone now." Then, Love saw Happiness. Love cried out, " Happiness, please take me with you." But Happiness was so overjoyed that he didn't hear Love calling to him. Love began to cry. Then, she heard a voice say, "Come Love, I will take you with me." It was an elder. Love felt so blessed and overjoyed that she forgot to ask the elder his name. When they arrived on land the elder went on his way. Love realized how much she owed the elder. Love then found Knowledge and asked, "Who was it that helped me?" "It was Time", Knowledge answered. "But why did Time help me when no one else would?", Love asked. Knowledge smiled and with deep wisdom and sincerity, answered, "Because only Time is capable of understanding how great Love is."
Isn't this so true. Most of us, at some point in our life, have looked back and understood that we were treated with great love and compassion by people who, at the time, seemed to be anything but loving. The teacher in elementary school who was so hard on you and with whom you were always getting into trouble; a parent who would never let you stay out as late as your friends; a grandparent who was still living in the dark ages; a coach who was always on your case. There are many people who demonstrate their love in different, strange ways which are disguised until time takes away that disguise. Next time, don't be too quick to criticize the behaviour of another. In time you may find out that it was really love.
I leave you with the following little thoughts:
· At least five people in this world love you so much they would die for you.
· At least 15 people in this world love you in some way.
· The only reason anyone would ever hate you is because they want to be just like you.
· A smile from you can bring happiness to anyone, even if they don't like you.
· Every night, someone thinks about you before they go to sleep.
· You mean the world to someone.
· Without you, someone may not be living.
· You are special and unique, in your own way.
· Someone that you don't know even exists, loves you.
· When you make the biggest mistake ever, something good will come from it.
· When you think the world has turned its back on you, take a look. You most likely turned your back on the world.
· When you think you have no chance at getting what you want, you probably won't get it. But if you believe in yourself, you probably sooner or later will get it.
· Always remember compliments you received. Forget about the rude remarks.
· Always tell someone how you feel about them. You will feel much better when they know.
· If you have a great friend, take the time to let them know that they are great.
Have a good week!
REFLECTIONS by Robert Kirwan

July 4, 2001

Take Care of The Rocks First
The other night, as I was busily typing away at my computer, wondering where the day had gone, I opened an email that was forwarded to me by my wife from her computer. She has a way of finding these little stories and sending them to me from time to time. Perhaps she has realized that it is easier to communicate with me over the internet than in person. Who says my life has become ruled by my computer. In any event, the following story had a profound impact on me when I read it. It has now become one of my all-time favourites and I would ask you to cut it out and put it on your fridge or in your wallet where you can read it over and over again as a reminder to set your priorities right.
"A philosophy professor stood before his class and had some items in front of him. When the class began, wordlessly he picked up a large empty mayonnaise jar and proceeded to fill it with rocks which were all about two inches in diameter, right up to the top. He than asked the students if the jar was full? They agreed that it was.
So the professor then picked up a box of small pebbles and poured them into the jar. He shook the jar lightly. The pebbles, of course, rolled into the open areas between the rocks. The students laughed. He asked his students again if the jar was full? They agreed that yes, it was.
The professor then picked up a box of sand and poured it into the jar. Of course the sand filled up everything else.
"Now," said the professor, "the jar is full."
He then emptied the contents back on to the table and separated the rocks, the pebbles and the sand. Then he placed the sand back into the jar. Next he placed the pebbles back into the jar. Finally, he began to put the rocks back in one at a time. By the time he reached the top and had run out of room, he still had many of the rocks on the table.
"Now," said the professor, "I want you to recognize that this is your life. The rocks are the important things - your family, your partner, your health, your children - anything that is so important to you that if it were lost, you would be nearly destroyed. The pebbles are the other things in your life that matter, but on a smaller scale. The pebbles represent things like your job, your house, your car and things like that. They are important to you but they can be replaced and are often replaced during the course of your life. The sand is everything else - the small stuff."
The professor continued, "If you put the sand and the pebbles into the jar first, there is no room for the rocks. The same goes for your life. If you spend all your energy and time on the small stuff - material things - you will never have room for the things that are truly most important. Pay attention to the things that are critical in your life. Play with your children. Take time to get medical checkups. Take your partner out dancing. There will always be time to go to work, clean the house, give a dinner party and fix the yard. Take care of the rocks first - the things that really matter. Set your priorities. The rest is just pebbles and sand."
We often get so hung up on the sand and pebbles in life that we take the rocks for granted. Our days are filled with so many activities and events that we feel are important and critical, yet, in attempting to fill "our jars" with sand and pebbles, the rocks are often overlooked. When your partner suddenly asks for a divorce; when your children leave home; when your doctor informs you that you have a dreaded disease; when you find yourself all alone - only then do your realize how important these "rocks" were in your life and only then do you ask yourself why you didn't spend more time taking care of the "rocks" instead of the sand and pebbles.
Let this little story be a reminder of how important it is to take care of the rocks first - the things that really matter in life. The rest is just sand and pebbles.
Have a good week!
REFLECTIONS by Robert Kirwan

June 27, 2001

Building A Strong and Productive Life Is As Simple As Developing Strong And Productive Habits
One thing about life that everyone must agree is that regardless of one's age, we are all a "work in progress" which will never be totally finished. Each of us is ever-changing as we encounter new experiences and challenges on a daily basis. Therefore, when it comes to building a strong and productive life, we can all take heart in the fact that we can begin the construction at any stage of our life. As well, we can also take heart in the fact that no matter how hard we try, because our task will never be complete, we are able to make amendments to our "life plan" whenever we discover a more satisfying path.
I recently came across an article entitled, "Mastering Your Habits", written by a man called Steve Goodier. In it he pointed out that habit starts out as a thread. As new threads are added, it becomes a rope we cannot break. This means that we have to be careful about which habits we adopt, because our habits eventually make us who we are. By making strong and productive habits, we build strong and productive lives.
Goodier pointed out a list of habits that peak performance people share. If you intend to have a successful life, it makes sense to examine what other successful people have done in order to master theirs. You do not have to be a CEO or a Chairman of the Board to benefit from studying successful people. Their habits can be adopted by everybody who wishes to lead a satisfying, productive lifestyle. Goodier felt that anybody who works to develop the following traits will experience almost instantaneous results. I invite you to study the habits and incorporate them into your daily activities. This is one article that you should keep handy and read often.
1. People who master their lives are people who know what they want and are willing to devote energy toward achieving it. They develop the habit of writing their most important goals and reminding themselves of these goals constantly.
2. People who master their lives create healthy relationships. They get along well with the people with whom they live and work. They give special attention to their families.
3. People who master their lives practice integrity. They habitually do what is right, even when nobody will know. They live by self-imposed principles.
4. People who master their lives are honest about their strengths as well as their weaknesses. They build on their strengths and work daily toward self improvement.
5. People who master their lives take care of their bodies. They exercise regularly and eat sensibly. They receive proper medical treatment. They tend not to smoke, they take drugs only as necessary and they limit their alcohol intake.
6. People who master their lives control their time. They take at least an hour every day for personal time. They spend daily time with close friends or family, and guard against spending too much time in areas that are unimportant.
7. People who master their lives understand their emotions. They don't leave emotional pain untreated. They know that healthy attitudes are as essential as healthy behaviours. They develop a trusting and optimistic outlook on life.
None of the above habits are difficult to apply to our daily living. If we follow them, they will be woven into a rope so strong that it cannot be broken. When you master these habits, you will master your life. And when you master your life you master your future.
Steve Goodier isn't saying anything we haven't all heard before. But perhaps, this time, you and I are more ready than ever to listen to the advice and make a special effort to develop these habits. Read them over again carefully and slowly. Read them every couple of days, especially when you feel the stress of overbearing challenges. Know what you want in life; create healthy relationships; do what is right; build on your strengths; take care of your health; manage your time wisely; and always have a positive outlook on life! This seems to be the key to unlocking your future. Work on it today!
Have a good week!
REFLECTIONS by Robert Kirwan

June 20, 2001

Puppies For Sale
During the course of the year I have the opportunity to meet a lot of wonderful people who have dedicated their life to making things just a little better for others. These are the people who work at fundraising events to make money for special programs for the physically and mentally challenged and for those in our society who are less fortunate. Amazingly, I often find that the people who give the most, in terms of time and money, are those who seem to need the most. When you attend a fund raising event for the physically challenged, you meet physically challenged people helping out with the organization and work. When someone is collecting clothing and furniture to give to the needy, you find that the people who donate the most are those who themselves have been through some tough times. Instead of sitting back and waiting for handouts, it appears as if the people who need the most help, are out there willing to provide help to others.
This reminded me of a story I once read about a store owner who was selling puppies. He put a sign above his door and soon a little boy came in the store and asked, 'how much are you gonna sell those puppies for?"
The store owner replied, "Anywhere from $30 to $50."
The little boy reached into his pocket and pulled out some change. "I have $2.37. Can I look at them?" The store owner smiled and whistled. Out of the back of the store came his dog running down the aisle followed by five little puppies. One puppy was lagging considerably behind. Immediately the little boy singled out the lagging, limping puppy. "What's wrong with that little dog?" He asked.
The man explained that when the puppy was born the vet said it had a bad hip socket and would limp for the rest of its life. The little boy got really excited and said, "That's the puppy I want to buy!"
The man replied, "No, you don't want to buy that little dog. If you really want him, I'll give him to you."
The little boy got upset. He looked straight into the man's eyes and said, "I don't want you to give him to me. He is worth every bit as much as the other dogs and I'll pay full price. In fact, I will give you $2.37 now and 50 cents every month until I have him paid for."
The man countered, "You really don't want to buy this puppy, son. He's never gonna be able to run, jump and play like other puppies."
The little boy reached down and rolled up his pant leg to reveal a badly twisted, crippled left leg supported by a big metal brace. He looked up at the man and said, "Well, I don't run so well myself and the little puppy will need someone who understands."
The man was now biting his bottom lip. Tears welled up in his eyes. He smiled and said, "Son, I hope and pray that each and every one of these puppies will have an owner such as you."
It has often been said that in life it doesn't matter who you are, but whether someone appreciates you for what you are and accepts you and loves you unconditionally. We all have our faults and weaknesses. We all need someone who understands us for what we are and is willing to accept us with those faults and weaknesses.
Just as the boy said in the story, just because the little puppy was not as capable of running and jumping like the others, it was worth just as much. It's physical challenges were something that it would have to live with and learn to adapt to, but those physical challenges didn't mean that it was worthless. Some people may not be as physically or mentally capable as others, but that doesn't mean that they deserve to be treated any differently or with sympathy from others. We have to accept people for what they are, and love them unconditionally.
So next time you meet someone who is "lagging behind the rest of society", remember that he or she is worth every bit as much as the others. Treat that person as you would anyone else and give him or her the respect they deserve.
Have a good week!
REFLECTIONS by Robert Kirwan

June 13, 2001

There is Much in The Show Window, But Nothing In The Stock Room
I have always had a special place in my heart for Fathers' Day. As the father of three sons, I thank God every day for the blessings they have brought upon my life and I will do everything possible to continue to earn their respect until the day I die. Thus, I am sure, it is the same with all fathers. This year, as I pondered about what to write as my annual Fathers' Day message, I came upon an essay which was written by a Columbine High School student. His thoughts made me realize what we Fathers' have done during our time on this earth. It also made me think about what we can do in the time we have remaining to correct some of our mistakes. I want to share this essay with you, and as you read it, place yourself in the shoes of the high school student who must now live with the memory of seeing his friends and classmates shot to death in a tragedy we will never be able to understand. He didn't provide a title to the essay, but I like to call it "Much in the Show Window, But Nothing In the Stock Room".
"The paradox of our time in history is that we have taller buildings, but shorter tempers; wider freeways, but narrower viewpoints.
| | |
| --- | --- |
| | We spend more, but have less. |
| | We buy more, but enjoy it less. |
| | We have bigger houses and smaller families; more conveniences, but less time. |
| | We have more degrees, but less sense; more knowledge, but less judgment; more experts, but less solutions; more medicine, but less wellness. |
| | We have multiplied our possessions, but reduced our values. |
| | We talk too much, love too seldom, and hate too often. |
| | We've learned how to make a living, but not a life. |
| | We've added years to life, not life to years. |
| | We've been all the way to the moon and back, but have trouble crossing the street to meet the new neighbour. |
| | We've conquered outer space, but not inner space. |
| | We've cleaned up the air, but polluted the soul. |
| | We've split the atom, but not our prejudice. |
| | We have higher incomes, but lower morals. |
| | We've become long on quantity, but short on quality. |
| | These are the times of tall men, and short character; steep profits, and shallow relationships. |
| | These are the times of world peace, but domestic warfare; more leisure, but less fun; more kinds of food, but less nutrition. |
| | These are days of two incomes, but more divorce; of fancier houses, but broken homes. |
It is a time when there is much in the show window, but nothing in the stock room."
I think many of us now realize that we put far too much time and energy into making sure that our personal "Show Window" is very impressive. We want others to think that everything is rosy and great in our life. We put fancy cars and toys in our driveways; fur coats and expensive clothing on our backs; take exotic vacations; spend freely on all kinds of technology and material objects.
And yet, our personal "Stock Room" remains empty of fulfilment and satisfaction. Many of us seem to have everything in our "Show Room", yet we can't understand why we are not happy. It is because our "Stock Room" is empty.
This Fathers' Days is a good time for all fathers to check out their personal "Stock Room". If it is empty, see what you can do about filling it. I want to end my editorial this week with a quotation from Mark Twain that my wife gave me. It is taped above my computer so that I can look at it every day.
"Twenty years from now you will be more disappointed by the things you didn't do, than by the things you did do. So throw off the bowlines. Sail away from the safe harbour. Catch the tradewinds in your sails. Explore! Dream! Discover!"
Have a very happy Fathers' Day!
REFLECTIONS by Robert Kirwan

June 6, 2001

A Sandpiper To Bring You Joy
Have you ever felt the weight of the world on your shoulders - like your problems were worse than everyone else's? Where you just want to be left alone to drown in your misery and you want to shut everyone out of your life? The story I am about to share with you today is a true story, written by a man by the name of Robert Peterson. It contains a reminder to all of us that in the hustle and bustle of life our everyday traumas can make us lose focus on what is truly important. Many of our problems are only momentary setbacks and we should always be receptive to the love of others around us who are reaching out to help us get over our crisis while at the same time seeking help with theirs. When compared to others, our problems are usually nothing. And all too often, we find out afterwards that we could have done so much more if only we would have known. Enjoy the story.
"She was six years old when I first met her on the beach near where I live. I drive to this beach whenever the world begins to close in on me. She was building a sand castle or something and looked up, her eyes as blue as the sea. "Hello," she said. I answered with a nod, not really in the mood to bother with a small child. "I'm building," she said.
"I see that. What is it?" I asked, not really caring.
"Oh, I don't know. I just like the feel of sand." That sounds good I thought, and slipped off my shoes. Just then a sandpiper glided by. "That's a joy," the child said. "It's a what?" I asked.
"It's a joy. My mama says sandpipers come to bring us joy."
The bird went gliding down the beach. "Good-bye joy," I muttered to myself, "Hello pain." And I turned to walk on. I was depressed. My life seemed completely out of balance.
"What's your name?" She wouldn't give up.
"Robert," I answered. "Robert Peterson."
"Mine's Wendy...I'm six." "Hi Wendy."
"You're funny," she giggled. In spite of my gloom, I laughed too and walked on. Her musical giggle followed me.
"Come again, Mr. P." she called. "We'll have another happy day.
The days and weeks that followed belonged to others: a group of unruly Boy Scouts, PTA meetings and an ailing mother. The sun was shining one morning as I took my hands out of the dishwasher. "I need a sandpiper," I thought to myself, gathering up my coat. The ever-changing balm of the seashore awaited me. The breeze was chilly, but I strode along, trying to recapture the serenity I needed. I had forgotten the child and was startled when she appeared.
"Hello, Mr. P.," she said. "Do you want to play?"
"No, I just want to walk" I said with a twinge of annoyance in my voice.
"Ok, then let's just walk," she said and began to walk alongside me.
Looking at her, I noticed the delicate fairness of her face. "Where do you live?" I asked.
"Over there," she pointed toward a row of summer cottages.
Strange, I thought, in winter. "Where do you go to school?"
"I don't go to school. Mommy says we're on vacation." She chattered girl talk as we strolled up the beach, but my mind was on other things. When I left for home, Wendy said it had been a happy day. Feeling surprisingly better, I smiled at her and agreed. Three weeks later, I rushed to the beach in a state of near panic. I was in no mood to even greet Wendy. I thought I saw her mother on the porch and felt like demanding she keep her child at home. "Look, if you don't mind," I said crossly when Wendy came up to me, "I'd rather be alone today."
She seemed unusually pale and out of breath. "Why?" she asked.
I turned to her and shouted, "Because my mother died!" I thought My God why was I saying this to a little child?
"Oh," she said quietly. "Then this is a bad day."
"Yes," I said. "And yesterday and the day before and - oh, go away!"
"Did it hurt?" she inquired. "Did what hurt?" I was exasperated with her and with myself. "When she died?." she asked. "Of course it hurt!" I snapped, wrapped up in myself as I strode off.
A month or so after that, when I next went to the beach, she wasn't there. Feeling guilty, ashamed and admitting to myself I missed her, I went up to the cottage after my walk and knocked at the door. A drawn looking young woman with honey-coloured hair opened the door. "Hello," I said. "I'm Robert Peterson. I missed your little girl today and wondered where she was."
"Oh, yes. Mr. Peterson. Please come in. Wendy spoke of you so much. I'm afraid I allowed her to bother you. If she was a nuisance, please accept my apologies."
"Not at all - she's a delightful child," I said, suddenly realizing that I meant what I had just said.
"Wendy died last week, Mr. Peterson. She had leukemia. Maybe she didn't tell you." Dumb-struck, I groped for a chair. I had to catch my breath. "She loved this beach. So when she asked to come, we couldn't say no. She seemed so much better here and had a lot of what she called "happy days". But the last few weeks she declined rapidly..." her voice faltered. "She left something for you...if I could only find it. Could you wait for a moment while I look?"
I nodded stupidly, my mind racing for something to say to this lovely young woman. She handed me a smeared envelope with "Mr. P." printed in bold, childish letters. Inside was a drawing in bright crayon hues - a yellow beach, a blue sea, and a brown bird. Underneath was carefully printed: "A Sandpiper To Bring You Joy."
Tears welled up in my eyes and a heart that had almost forgotten how to love opened wide. I took Wendy's mother in my arms. "I'm so sorry. I'm so sorry. I'm so sorry." I muttered over and over and we wept together.
The precious little picture is framed now and hangs in my study. Six words - one for every year of her life - that speak to me of harmony, courage, and undemanding love. A gift from a child with sea-blue eyes and hair the colour of sand, who taught me the gift of love."
Let this story be a reminder to you that in this complicated life we live, we should never lose focus of what is really important. Give your loved ones an extra hug today. Spend a few extra minutes listening to your children, or just sitting with them, watching them play. Take a moment to stop and smell the roses before it is too late.
Have a good day.
REFLECTIONS by Robert Kirwan

May 30, 2001

Graduation Brings With It Many Dreams And Wishes For A Successful Life
This is the time of the year when students at all levels of education - elementary, secondary and post-secondary - take part in that symbolic celebration we call graduation. I have attended many of them over the course of my life - some as a graduate and others as a proud parent. The common element at every graduation is "hope"! The diploma signifies completion of a particular stage in one's education, but it also opens the door to a world of hopes and dreams. Each graduate hopes to embark on a journey of life which will lead to personal satisfaction and fulfilment. In reality, life will be filled with many happy moments, but it will also be filled with many unhappy, disappointing and puzzling moments which are hard to understand. For many, life will in fact result in the achievement of all of their dreams, but these dreams may develop in ways that are hard to see right away.
As my graduation gift to all students at all levels of education, and as a reminder to all of us who have already graduated many years ago, I want to share this story with you. It is a classic, and will help you to see that sometimes your dreams come true without you even realizing it.
"Once there were three trees on a hill in the woods. They were discussing their hopes and dreams when the first tree said. "Some day I hope to be a treasure chest. I could be filled with gold, silver and precious gems. I could be decorated with intricate carving and everyone would see the beauty."
Then the second tree said, "Someday I will be a mighty ship. I will take kings and queens across the waters and sail to the corners of the world. Everyone will feel safe in me because of the strength of my hull."
Finally the third tree said, "I want to grow to be the tallest and straightest tree in the forest. People will see me on top of the hill and look up to my branches, and think of the heavens and God and how close to them I am reaching. I will be the greatest tree of all time and people will always remember me."
After a few years of praying that their dreams would come true, a group of woodsmen came upon the trees. When one came to the first tree he said, "This looks like a strong tree. I think I should be able to sell the wood to a carpenter." As he began cutting it down, the tree was happy because he knew that the carpenter would make him into a treasure chest like he always wanted.
At the second tree a woodsman said, "This looks like a strong tree. I should be able to sell it to the shipyard." The second tree was happy because he knew he was on his way to becoming a mighty ship.
When the woodsmen came upon the third tree, the tree was frightened because he knew that if they cut him down his dreams would not come true. One of the woodsmen said, " I don't need anything at all from my tree so I'll take this one." And he cut it down.
When the first tree arrived at the carpenter's, he was made into a feed box for animals. He was then placed in a barn and filled with hay. This was not at all what he had prayed for.
The second tree was cut and made into a small fishing boat. His dreams of being a mighty ship and carrying kings had come to an end.
The third tree was cut into large pieces and left alone in the dark. The years went by, and the trees forgot about their dreams.
Then one day, a man and a woman came to the barn. She gave birth and they placed the baby in the hay in the feed box that was made from the first tree. The man wished that he could have made a crib for the baby, but this manger would have to do. The tree could feel the importance of this event and knew that it had held the greatest treasure of all time.
Years later, a group of men got in the fishing boat made from the second tree. One of them was tired and went to sleep. While they were out on the water, a storm arose and the tree didn't think it was strong enough to keep the men safe. The men woke the sleeping man, and he stood and said, "Peace" and the storm stopped. At this time, the tree knew that it had carried the King of Kings in its boat.
Finally, someone came and got the third tree. It was carried through the streets as the people mocked the man who was carrying it. When they came to a stop, the man was nailed to the tree and raised in the air to die at the top of a hill. When Sunday came, the tree came to realize that it was strong enough to stand at the top of the hill and be as close to God as was possible, because Jesus had been crucified on it.
As you go forward on your journey of life, you may find that your dreams don't always seem to be working out. Just remember that you have been given great gifts and each of us will eventually get what we wanted, just not in the way we may have imagined.
Take your diploma and your dreams and be the best you can be at whatever life brings you. One day, many years from now, you will have the wisdom to realize that your journey of life took you to your dreams and helped you to become a true gift to the people around you.
Have a good life!
REFLECTIONS by Robert Kirwan

May 23, 2001

If Nobody Cared...
"If nobody smiled and nobody cared and nobody helped us along. If nobody cared just a little about you and nobody cared about me, and we stood alone, in the battle of life, what a dreary old world this would be."
The words above say a lot about life. When all is said and done, life is worthwhile living because of the friends we have made. We don't carry on in life to be alone - we want to live on because of the people who care and because of the people for whom we care.
"It is doing and giving for somebody else on which all of life's splendor depends. The joy of this world, when you've summed it all up, is found in the making of friends."
With this in mind, I am sure you will enjoy the following story entitled "The Littlest Firefighter".
The 26-year old mother stared down at her son who was dying of terminal leukemia. Although her heart was filled with sadness, she also had a strong feeling of determination. Like any parent she wanted her son to grow up and fulfill all his dreams. Now that was no longer possible. Leukemia would see to that. But she still wanted her son's dreams to come true. She took her son's hand and asked, "Billy, did you ever think about what you wanted to be once you grew up? Did you ever dream and wish what you would do with your life?"
"Mommy, I always wanted to be a fireman when I grew up."
Mom smiled back and said, "Let's see if we can make your wish come true."
Later that day she went to her local fire department where she met Fireman Dave who had a heart as big as the whole city. She explained her son's final wish and asked if it might be possible to give her six-year-old son a ride around the block on a fire engine.
Fireman Dave said, "Look, we can do better than that. If you'll have your son ready at seven o'clock Wednesday morning, we'll make him an honorary fireman for the whole day. He can come down to the fire station, eat with us, go out on all the fire calls, the whole nine yards! And if you'll give us his sizes, we'll get a real fire uniform for him, with a real fire hat - not a toy one - with the emblem of the Fire Department on it, a yellow sticker like we wear and rubber boots. They're all manufactured right here in town, so we can get them fast."
Three days later Fireman Dave picked up Billy, dressed him in his fire uniform and escorted him from his hospital bed to the waiting hook and ladder truck. Billy got to sit on the back of the truck and help steer it back to the fire station. He was in heaven. There were three fire calls in the city that day and Billy got to go out on all three calls. He rode in the different fire engines, the paramedic's van and even the fire chief's car. He was also video taped for the local news program. Having his dream come true, with all the love and attention that was lavished upon him, so deeply touched Billy that he lived three months longer than any doctor thought possible.
One night all of his vital signs began to drop dramatically and the head nurse, who believed in the hospice concept that no one should die along, began to call the family members to the hospital. Then she remembered the day Billy had spent as a fireman, so she called the fire chief and asked if it would be possible to send a fireman in uniform to the hospital to be with Billy as he made his transition.
The chief replied, "We can do better than that. We'll be there in five minutes. Will you please do me a favour? When you hear the sirens screaming and see the lights flashing, will you please announce over the PA system that there is not a fire? It's just the fire department coming to see one of it's finest members one more time. And will you open the window to his room?...Thanks."
About five minutes later a hook and ladder truck arrived at the hospital, extended its ladder up to Billy's third floor open window and 16 firefighters climbed up the ladder to Billy's room. With his mother's permission they hugged him and held him and told him how much they loved him. With his dying breath, Billy looked up at the fire chief and said, "Chief, am I really a fireman now?"
"Billy, you are," the chief said.
And with those words, Billy smiled and closed his eyes one last time.
Remember the words of the poem..."It is doing and giving for somebody else on which all of life's splendour depends."
Reach out and show that you care. You may be making somebody's dream come true.
Have a good week!
REFLECTIONS by Robert Kirwan

May 16, 2001

Every Day Be Thankful For Who You Are And What You Have
I'm sure most of my readers have played the "I wish I could..." game before. I know I find myself playing it often. I wish I made enough money to drive a car like that. I wish I could take exotic vacations to far off countries. I wish I could own a bigger house. I wish I could afford to retire at a younger age.
I wish I could buy something nicer to wear. Sometimes I get into the "I wish..." mode and it takes a jolt to knock me back into reality. Then I play the "I'm glad..." game. I'm glad I have my health. I'm glad my wife and children are all healthy. I'm glad my children are still living close to home. I'm glad I have so many friends.
Let's face it! Life is too short for regrets. We must all learn to do the best we can with the cards we are dealt and to accept that things generally happen for a reason. Moreover, we must all be thankful every day for who we are and what we have, instead of wishing for more or wishing that we were someone or someplace else. I found a little story which clearly demonstrates this message. Too many of us don't realize just how lucky we are until it's too late.
The story is told by a 60 year old lady.
"I walked into the grocery store, not particularly interested in buying groceries. I wasn't hungry. The pain of losing my husband of 37 years was still too raw. And this grocery store held so many sweet memories.
Rudy often came with me and almost every time he'd pretend to go off and look for something special.
I knew what he was up to. I'd always spot him walking down the aisle with the three yellow roses in his hands. Rudy knew I loved yellow roses.
With a heart filled with grief, I only wanted to buy my few items and leave, but even grocery shopping was different since Rudy had passed on.
Shopping for one took time. It required a little more thought than it had for two. Standing by the meat, I searched for the perfect small steak and remembered how Rudy had loved his steak.
Suddenly a woman came beside me. She was blond, slim and lovely in a soft green pantsuit. I watched as she picked up a large pack of T-bones, dropped them in her basket, hesitated, and then put them back.
She turned to go and once again reached for the pack of steaks. She saw me watching her and she smiled, "My husband loves T-bones, but honestly, at these prices, I don't know."
I swallowed the emotion down my throat and met her pale blue eyes. "My husband passed away eight days ago," I told her. Glancing at the package in her hands, I fought to control the tremble in my voice. "Buy him the steaks. And cherish every moment you have together."
She shook her head and I saw the emotion in her eyes as she placed the package in her basket and wheeled away.
I turned and pushed my cart across the length of the store to the dairy products. There I stood, trying to decide which size milk I should buy. A quart, I finally decided and moved on to the ice cream section near the front of the store. If nothing else, I could always fix myself an ice cream cone. I placed the ice cream in my cart and looked down the aisle toward the front.
I first saw the green suit, then recognized the pretty lady coming towards me. In her arms she carried a package. On her face was the brightest smile I had ever seen. I could swear a soft halo encircled her blond hair as she kept walking toward me, her eyes holding mine. As she came closer, I saw what she held and tears began misting in my eyes.
"These are for you," she said and placed three beautiful long-stemmed yellow roses in my arms. "When you go through the line, they will know these are paid for." She leaned over and placed a gently kiss on my cheek, then smiled again.
I wanted to tell her what she'd done...what the roses meant...but still unable to speak, I watched as she walked away as tears clouded my vision. I looked down at the beautiful roses nestled in the green tissue wrapping and found it almost unreal. How did she know? Suddenly the answer seemed so clear. I wasn't alone. "Oh, Rudy, you haven't forgotten me, have you?" I whispered, with tears in my eyes. He was still with me, and she was his angel.
Next time you have to make a decision, buy the steak! Life is precious.
Have a good week!
REFLECTIONS by Robert Kirwan

May 9, 2001

I Loved You Enough...
Mothers' Day is this Sunday. So I thought it would be appropriate to provide my readers with a little story which shows the perspective on life from a Mother's point of view. Most of us never really understood the logic that motivates a parent until we are a parent ourselves. Many people are upset that the children today seem to be more disrespectful than those of a generation ago. Children are being tugged in every which way by media and other technological options, making it very difficult to be a parent. It's easy to bring a child into the world today, but it is quite another thing to provide him/her with the type of upbringing which will enable the child to meet the challenges which develop during the course of his/her life.
This message, which was obviously written by a Mother somewhere, says it all. Enjoy it and send a copy to your Mother this Sunday.
"I loved you enough...to ask where you were going, with whom, and what time you would be home.
I loved you enough...to insist that you save your money and buy a bike for yourself even though we could afford to buy one for you.
I loved you enough...to be silent and let you discover that your new best friend was a creep.
I loved you enough...to make you go pay for the bubble gum you had taken and tell the clerk, "I stole this yesterday and want to pay for it."
I loved you enough...to stand over you for two hours while you cleaned your room, a job that should have taken 15 minutes.
I loved you enough...to let you see anger, disappointment and tears in my eyes. Children must learn that their parents aren't perfect.
I loved you enough...to let you assume the responsibility for your actions even when the penalties were so harsh they almost broke my heart.
But most of all, I loved you enough...to say NO when I knew you would hate me for it. Those were the most difficult battles of all. And someday when your children are old enough to understand the logic that motivates parents, you will tell them...
Was your Mom mean? I know mine was. We had the meanest mother in the whole world! While other kids ate candy for breakfast, we had to have cereal, eggs and toast. When others had a Pepsi and Twinkie for lunch, we had to eat sandwiches. And you can guess our mother fixed us a dinner that was different from what other kids had, too. Mother insisted on knowing where we were at all times. You'd think we were convicts in a prison. She had to know who our friends were, and what we were doing with them. She insisted that if we said we would be gone for an hour, we would be gone for an hour or less. We were ashamed to admit it, but she had the nerve to break the Child Labour Laws by making us work. We had to wash the dishes, make the beds, learn to cook, vacuum the floor, do laundry, empty the trash and all sorts of cruel jobs. I think she would lie awake at night thinking of more things for us to do.
She always insisted on us telling the whole truth, and nothing but the truth. By the time we were teenagers, she could read our minds. Then life was really tough! Mother wouldn't let our friends just honk the horn when they drove up. They had to come up to the door so she could meet them. While everyone else could date when they were 12 or 13, we had to wait until we were 16.
Because of our mother, we missed out on lots of things other kids experienced. None of us have ever been caught shoplifting, vandalizing other's property or ever arrested for any crime. It was all her fault.
Now that we have left home, we are all educated, honest adults. We are doing our best to be mean parents just like Mom was."
Perhaps that is what the world needs today - more mean Moms.
This Sunday, treat your mean Mom to something special. And when she refuses to allow you to sit down to the dinner table with your hat on, give her a big hug and thank her for being so mean.
Have a good week!
REFLECTIONS by Robert Kirwan

May 2, 2001

Sometimes All We Need Is A Hug
Have you ever tried to do something good for someone that turned into a big mess? Often our good intentions take a turn for the worse and everything we do goes wrong. We get into a state of panic and anxiety, totally confused and frustrated with no idea of how to get out of the predicament. Have you ever wondered how you got through those situations? The following story will give you an idea of what happened.
One Saturday morning six-year-old Brandon decided to fix his parents pancakes for breakfast. He found a big bowl and spoon, pulled a chair to the counter, opened the cupboard and pulled out the heavy flour container, spilling it on the floor. He scooped some of the flour into the bowl with his hands, mixed in most of a cup of milk and added some sugar, leaving a floury trail on the floor which by now had a few tracks left by his kitten. Brandon was covered with flour and getting frustrated. He wanted this to be something very good for Mom and Dad, but it was getting very bad. He didn't know what to do next. Should he put it all into the oven or on the stove? But he didn't know how the stove worked. Suddenly he saw his kitten licking from the bowl of mix and reached to push her away, knocking the egg carton to the floor. Frantically, he tried to clean up this monumental mess but slipped on the eggs, getting his pajamas white and sticky. And just then, he saw Dad standing at the door. Big crocodile tears swelled up in Brandon's eyes. All he wanted to do was something good, but he's made a terrible mess. He was sure a scolding was coming - maybe even a spanking. But his father just watched him. Then, walking through the mess, he picked up his crying son, hugged him and loved him, getting his own pajamas white and sticky in the process.
Isn't that just like life? Think of the times you have tried to do something good, but it turned into a mess. You try to plan something special in your marriage and it turns sour. We insult a good friend. We can't stand our job. Our health takes a turn for the worse.
As adults we often feel like just standing there in tears because we can't think of anything else to do or say. Just like Brandon, we expect a scolding or something worse.
And then, just like Brandon's father, someone comes along to make us feel better. Whether it is a verbal hug or a physical hug, that someone special picks us up, loves us and forgives us. Usually, it is the very someone we have hurt or insulted who is there for us.
Next time someone you care about is standing there with crocodile tears, or is floundering helplessly, not knowing where to turn, reach out and pick him or her up. Scolding or punishing will not do any good. What a person needs is someone who understands and is willing to pick him up and get him started over again.
Don't be discouraged when things don't go according to plan. Remember that it is the intent that counts. Whenever your intention is to do something good, the results can never be bad. Above all, when you have a chance to show a loved one that you care and understand, don't underestimate the power of a hug.
Have a good week!
REFLECTIONS by Robert Kirwan

April 25, 2001

Hiring People To Work For You Is No Easy Task
This summer my sons and I have embarked on a web site development project which has required us to hire additional staff. I had no idea how difficult it would be to sift through the many resumes which were submitted and then conduct interviews in order to give all interested parties a fair chance at presenting themselves. The main problem is that it is extremely hard to make any kind of informed judgement on a person's true potential based on a short interview and a resume. I have also come to realize just how important first impressions are when it comes to applying for a job. You only get one chance to make a good first impression, and when the selection process is as hit-and-miss as an interview and a resume, you have to make that chance a good one.

To help better understand just how difficult this process is, I want to share a little story with you. This is a letter which was sent by a company in Jerusalem which is known as Jordan Management Consultants. A client of theirs was looking for some people to fill managerial positions in his new organization, so he submitted the resumes of twelve applicants to the consultants for their recommendations. The following is the text of the report from Jordan Management Consultants.

Thank you for submitting the resumes of the twelve men you have picked for managerial positions in your new organization. All of them have now taken our battery of tests, and we have not only run the results through our computers, but also arranged personal interviews for each of them with our psychologist and vocation aptitude consultant.

It is the opinion of the staff that most of your nominees are lacking in background, education and vocational aptitude for the type of enterprise you are undertaking. They do not have the team concept. We would recommend that you continue your search for persons of experience in managerial ability and proven capacity.

Imagine how the client of Jordan Management Consultants must have felt. He had selected twelve people who he felt could fill the managerial roles, yet the professionals consultants had determined, by using all of the means available to them, that none of the applicants were suitable. It makes you wonder how a person like myself could possibly use unscientific methods to select my own staff for the summer project we have in mind.

Jordan Management Consultants provided their client with a summary of their findings:

Simon Peter is emotional, unstable and given to fits of temper.

Andrew has absolutely no quality of leadership.

The two brothers, James and John, the sons of Zebedee, place personal interests above Company loyalty.

Thomas demonstrates a questioning attitude that would tend to undermine morale.

We believe it is our duty to tell you that Matthew has been blacklisted by the Greater Jerusalem Better Business Bureau.

James, the son of Alphaeus, and Thaddeus, definitely have radical leanings.

Additionally, the both registered high scores on the manic depressive scale.

However, one of the candidates shows great potential. He's a man of ability and resourcefulness. He is a great networker, has a keen business mind, and has strong contacts in influential circles. He's highly motivated, very ambitious and adept with financial matters. We recommend Judas as your Controller and Chief Operating Officer.

All the other profiles are self-explanatory. We wish you the utmost success in your new venture.

As you can see, if Jesus had chosen the twelve apostles based on modern methods of leadership selection, most would have never had a chance to participate. The lesson here is that we should choose people for what they can become through us, not for what they already are or for what they have already done. Reading the story didn't provide me with any help in my own selection process, but it did help me understand that no matter who I choose, it would be up to me to help them achieve their true potential. It would be up to me to help them achieve the goals I had set for them. The selection is only the beginning. I know that I must choose a person for what he or she can become, but then I must pave the road for that person to develop the potential within.

So next time you find yourself involved in hiring or selecting people to be on a team or a project, remember that you must look for potential, not history. You must take an active role in developing that potential, and not expect to sit back and relax. Just be thankful that Jesus didn't actually rely on Jordan Management Consultants when he was filling his managerial positions. Go instead with your gut instincts and accept your responsibilities.

Have a good week!
REFLECTIONS by Robert Kirwan

April 18, 2001

This Is Good!
This week I have a story which will be appropriate for any of my readers who have ever asked the question, "Why me? What did I do to deserve this?"
Sound familiar?
Unless you have been living under a rock somewhere in the deep forest, you will have found yourself uttering those very words many times in the past. We are all subject to bad luck or bad fortune from time to time. Often we shake our head in despair, feeling down and dejected, wondering if we will ever recover. Eventually, things work out and we get back on our feet, usually in a much better situation than we were in prior to our misfortune.
Next time you think that you have problems, remember that sometimes those problems can actually save our life.
The story is about a king in Africa who had a close friend with whom he grew up. The friend had a habit of looking at every situation that ever occurred in his life (positive or negative) and remarking, "This is good!"
One day the king and his friend were out on a hunting expedition. The friend would load and prepare the guns for the king. The friend had apparently done something wrong in preparing one of the guns, for after taking the gun from his friend, the king fired it and his thumb was blown off.
Examining the situation, the friend remarked as usual, "This is good!"
To which the king replied, "No, this is not good!" and proceeded to send his friend to jail.
About a year later, the king was hunting in an area that he should have known to stay clear of. Cannibals captured him and took them to their village. The tied his hands, stacked some wood, set up a stake and bound him to the stake. As they came near to set the fire to the wood, they noticed that the king was missing a thumb. Being superstitious, they never ate anyone who was less than whole. So, untying the king, they sent him on his way.
As he returned home, he was reminded of the event that had taken his thumb and felt remorse for his treatment of his friend. He went immediately to the jail to speak with his friend.
"You were right," he said, "it was good that my thumb was blown off."
And he proceeded to tell the friend all that had just happened.
"And so I am very sorry for sending you to jail for so long. It was bad for me to do this," explained the king.
"No," his friend replied. "This is good!"
"What do you mean? How could it be good that I sent my friend to jail for a year? asked the bewildered king.
"If I had not been in jail, I would have been with you," replied the friend.
So you see, even in our darkest hour, there is always hope that things will get better and that our challenges will actually result in a positive change in our life. Next time you are feeling as if your life will never recover from a setback, think about the king's friend and try to say, "This is good!"
Have a good week!
REFLECTIONS by Robert Kirwan

April 11, 2001

People Will Always Remember How You Made Them Feel
As I searched for a special story with a true Easter message this week, I came across a little excerpt that I am sure you will agree fits right in with the season. Too many of us go through life, day-after-day, seemingly on an endless treadmill going nowhere. Seldom do we consider our job or our position in life a ministry. Yet as people come and go during our journey of life, we encounter individuals who, were it not for some strange twist of fate, would have missed an opportunity to enrich our life and theirs.
This story is told by a cab driver about a woman he picked up one August night.
I was responding to a call from a small brick fourplex in a quiet part of town. I assumed I was being sent to pick up some party-goers, or someone who had just had a fight with a lover, or a worker heading to an early shift at some factory for the industrial part of town. When I arrived at 2:30 a.m., the building was dark except for a single light in a ground floor window. Under these circumstances, many drivers would just honk once or twice, wait a minute, then drive away. But I had seen too many impoverished people who depended on taxis as their only means of transportation. Unless a situation smelled of danger, I always went to the door. This passenger might be someone who needs my assistance, I reasoned to myself. So I walked to the door and knocked.
"Just a minute," answered a frail, elderly voice. I could hear something being dragged across the floor. After a long pause, the door opened. A small woman in her 80s stood before me. She was wearing a print dress and a pillbox hat with a veil pinned on it, like somebody out of a 1940s movie. By her side was a small nylon suitcase. The apartment looked as if no one had lived in it for years. All the furniture was covered with sheets. There were no clocks on the walls, no knickknacks or utensils on the counters. In the corner was a cardboard box filled with photos and glassware.
"Would you carry my bag out to the car?" she said.
I took the suitcase to the cab, then returned to assist the woman. She took my arm, and we walked slowly toward the curb. She kept thanking me for my kindness
"It's nothing," I told her. "I just try to treat my passengers the way I would want my mother treated."
"Oh, you're such a good boy," she said. When we got in the cab, she gave me an address, then asked, "Could you drive through downtown?"
"It's not the shortest way," I answered quickly.
"Oh, I don't mind," she said. "I'm in no hurry. I'm on my way to a hospice." I looked in the rear view mirror. Her eyes were glistening. "I don't have any family left," she continued. "The doctor says I don't have very long."
I quietly reached over and shut off the metre.
"What route would you like me to take?" I asked. For the next two hours, we drove through the city. She showed me the building where she had once worked as an elevator operator. We drove through the neighbourhood where she and her husband had lived when they were newlyweds. She had me pull up in front of a furniture warehouse that had once been a ballroom where she had gone dancing as a girl. Sometimes she'd ask me to slow in front of a particular building or corner and would sit staring into the darkness, saying nothing. As the first hint of sun was creasing the horizon, she suddenly said, "I'm tired. Let's go now." We drove in silence to the address she had given me. It was a low building, like a small convalescent home, with a driveway that passed under a portico. Two orderlies came out to the cab as soon as we pulled up. They were solicitous and intent, watching her every move. They must have been expecting her. I opened the trunk and took the small suitcase to the door. The woman was already seated in a wheelchair. "How much do I owe you?" she asked, reaching into her purse.
"Nothing," I said.
"You have to make a living," she answered.
"There are other passengers," I responded.
Almost without thinking, I bent and gave her a hug. She held on to me tightly. "You gave an old woman a little moment of joy," she said. "Thank you."
I squeezed her hand, then walked into the dim morning light. Behind me, a door shut. It was the sound of the closing of a life. I didn't pick up any more passengers that shift. I drove aimlessly, lost in thought. For the rest of that day, I could hardly talk. What if that woman had gotten an angry driver, or one who was impatient to end his shift? What if I had refused to take the run, or had honked once, then driven away?
On a quick review, I don't think that I have done anything more important in my life. We're conditioned to think that our lives revolve around great moments. But great moments often catch us unaware…beautifully wrapped in what others may consider a small one.
That night the cab driver learned a very important lesson about life. People may not remember exactly what you or what you said...but they will always remember how you made them feel. As you take a few moments to reflect upon your own life this Easter weekend, remember that thought. No matter how young or old, how ordinary or how famous the people you meet, they will always remember how you made them feel.
Have a good week!
REFLECTIONS by Robert Kirwan

April 4, 2001

I Believe In Tomorrow
I love spring time (except for the mud puddles and the messy yards). The weather seems to awaken a fresh spirit inside everyone as they emerge from another long winter and prepare for the wonderful experiences that summer has to offer. Just the other day, Patrica Encil, the typesetter at the Vision Paper, gave me a copy of an article that she has carried with her for many, many years. She told me that she is inspired by the passage every time she looks at it, and after I read it I had to agree. It has a spring-like quality that really hits you, especially at this time of year.
Let me share it with you, and see if you somehow feel a little lighter on your feet as you walk about the rest of the day.
It is entitled, "I Believe In Tomorrow".
I believe in Tomorrow!
I believe in it because it has not yet come.
I believe that Tomorrow will be better than today.
I believe that I will do Tomorrow what I failed to do today.
I believe that I will be Tomorrow what I have not yet been.
I trust the future and feel that my life is glorious because of that.
I feel that I can attempt the impossible, scale the mountain that is supposed to be inaccessible and dare the thing that sceptics will fear.
Tomorrow I will do the impossible - the things that no one else could do.
I believe in Tomorrow because it is unspoiled.
I have not, nor has anyone, yet written on it with the grimy finger of folly or selfishness or sin.
No wars have been fought in Tomorrow.
No lie has been told, or dishonest deed done, in Tomorrow.
No man has treacherously failed a friend in Tomorrow.
Tomorrow is one clean, beautiful day, the day on which dreams come true; on which the impossible things will yet be done; on which I shall have the nerve and the will to be and to do that which was too much for me in the grim battle of today.
I believe in Tomorrow!
Tomorrow is indeed a wonderful place. As you look around at the melting snow and listen to the birds returning from the south, think about how much you are looking forward to Tomorrow. Think about all the beautiful things that are about to spring to life around the garden.
Put aside all of the negative thoughts of today. Sure, things may not be that good today, but if you believe in Tomorrow; if you believe that Tomorrow will be a better day; then Today's problems will not seem as quite as bad.
Let the renewal of nature inspire you to do the things you have always wanted to do. Think of your dreams that have been put on hold for all the wrong reasons. Ask yourself, why not Tomorrow? And plan on making Tomorrow come!
Have a good week!
REFLECTIONS by Robert Kirwan

March 28, 2001

A Thousand Marbles
It comes as no surprise to any of my readers that I am the kind of person who enjoys stories which are inspiring and heart-warming, especially when those stories provide me with a real thought-provoking lesson about life. What I am about to share with you is one of those stories that I think I will always cherish. In fact, I think it is one that I will cut out and put somewhere out in to open so that I read it every day.
One Saturday morning Jim was listening to the radio when he heard an older sounding chap with a golden voice. He was talking about a thousand marbles to someone named Tom.
"Well Tom", the older gentleman began, "It sure sounds like you're busy with your job. I'm sure they pay you well, but it's a shame you have to be away from home and your family so much. It's hard to believe anybody should have to work sixty or seventy hours a week to make ends meet. Let me tell you something, Tom. Something that has helped me keep a good perspective on my own priorities. You see, I sat down one day and did a little arithmetic. The average person lives about 75 years. I know, some live more and some live less, but on average, folks live about 75 years. Now, then, I multiplied 75 times 52 and I came up with 3900 which is the number of Saturdays the average person has in their entire lifetime. It took me until I was fifty-five years old to think about all this in any detail, and by that time I had lived through over 2800 Saturdays. I got to thinking that if I lived to be 75, I only had about a thousand of them left to enjoy. So I went to a toy store and bought every single marble they had. I ended up with 1000 marbles. I took them home and put them inside a large clear plastic container next to the radio. Every Saturday since then, I have taken one marble out and thrown it away. I found that by watching the marbles diminish, I focused more on the really important things in life. There is nothing like watching your time here on this earth run out to help get your priorities straight. Now let me tell you one last thing before I sign off and take my lovely wife out for breakfast. This morning, I took the very last marble out of the container. I figure if I make it until next Saturday then I have been given a little extra time. And the one thing we can all use is a little more time. It was nice talking to you, Tom. I hope you spend more time with your loved ones and I hope to meet you again someday. Have a good morning."
You could hear a pin drop when he finished. Even the show's moderator didn't have anything to say for a few moments. The old man gave everyone a lot to think about.
Jim had planned to do some work that morning, then go to the gym. Instead, he went upstairs and woke up his wife with a kiss.
"Come on, honey, I'm taking you and the kids to breakfast," Jim said.
"What brought this on?" she asked with a smile.
"Oh, nothing special. It's just been a long time since we spent a Saturday together with the kids," explained Jim. "Hey, can we stop at a toy store while we're out? I need to buy some marbles."
I'm not sure what I can say to comment on this story. The message is quite clear. When you look at life as a container of marbles you think you have a lot of them to spare, but when that container starts to go down, it sure puts things in perspective.
Take a few moments to think about the marbles you have left in your container. As you throw one away every Saturday, ask yourself if you are using your marbles wisely.
Have a good week.
REFLECTIONS by Robert Kirwan

March 21, 2001

The People Who Make A Difference In Your Life Are The Ones Who Care
During the course of our life we will encounter thousands of people. Some will become close to us and others will be around only momentarily. We will also read about and watch many other famous people in the world. Some of those people will have a profound impact on our life even though we don't actually meet them.
I want you to take the little test that follows to show you something that I discovered when I took the test recently.
1. Name the five wealthiest people in the world.
2. Name the last five Best Actor and Best Actress Oscar winners.
3. Name ten people who have won the Nobel or Pulitzer prize.
4. Name the last five winners of the Miss America contest.
5. Name the Stanley Cup winners for the last decade.
How did you do? The point is that none of us remembers the headliners of yesterday. These are no second-rate achievers. They are the best in their fields, but the applause dies and awards tarnish. In fact, their achievements are forgotten.
Now here's another quiz. See how you do on this one.
1. List a few teachers who aided your journey through school.
2. Name three friends who have helped you through a difficult time.
3. Name five people who have taught you something worthwhile.
4. Think of a few people who have made you feel appreciated and special.
5. Think of five people you enjoy spending time with.
6. Name the people you want to be with during the last hour of your life.
Was it any easier this time?
When I took this test, I learned that the people who make a difference in my life are not the ones with the most money, or the most awards, or the ones with the most credentials. The people who make a difference in my life are the ones who care about me and who were there for me when I needed them. I remember the special teachers who made a difference in my life. I remember the people who taught me worthwhile things. I certainly remember the people who made me feel appreciated and special.
Question #6 of the second quiz was the one that really made me realize the people who have made a difference in my life. When I imagine myself during the final hour of my life, there are many people I would like to be able to transport to my bed side so that I can thank them for making my life so special.
Sure, I will continue to be impressed by the movie stars, the sports heroes, the billionaires and the rest of the celebrities, but when it all comes down to the end, the ones I will be most impressed with are the people who made a real difference in my life. The people who need no introduction, and who will never fade away from my memory.
So as we go through our individual journey of life, let us all pay more attention to those unsung heroes who will never share the world spotlight, but who light up our own life with a brightness that will shine forever. The teacher who believed in you when all others said you would never succeed. The coach who took that extra time to show you how to hold a bat. That special friend you can always count on to cheer you up when you are down. The stranger who was the only one who stopped to help you when your car broke down during rush hour. These are the real heroes in your life.
Enjoy the world celebrities, but remember that not even all of their money or fame could ever place them on your own list of people who have made a difference in your life. Make sure you tell those people how much you care and how much you value what they have done for you.
Have a good week!
REFLECTIONS by Robert Kirwan

March 14, 2001

Life Is A Do-It-Yourself Project
Over the past 28 years, if I have told my students once, I have told them a thousand times..."The choices you make today will have a profound impact on the choices you will be able to make tomorrow. So make wise choices today." There are many pieces of advice that adults give to children and other adults, but to me, this is one of the most important. Yet it is one that so many of us forget until we suffer the pain and consequences of our actions at some point in the future.
Recently, I came across a wonderful article which drives this message home very effectively. The story is entitled "The Carpenter."
"An elderly carpenter was ready to retire. He told his employer-contractor of his plans to leave the house-building business and live a more leisurely life with his wife enjoying his extended family. He would miss the paycheck, but he needed to retire. They could get by. The contractor was sorry to see his good worker go and asked if he could build just one more house as a personal favour. The carpenter said yes, but in time it was easy to see that his heart was not in his work. He resorted to shoddy workmanship and used inferior materials. It was an unfortunate way to end a dedicated career. When the carpenter finished his work the employer came to inspect the house. He handed the front-door key to the carpenter.
"This is your house," he said. "My gift to you."
The carpenter was shocked! What a shame! If he had only known he was building his own house, he would have done it all so differently."
A great story! A great lesson!
We all build our life one day at a time. Often we make poor decisions or do things that we regret and then realize that we have to suffer the consequences of those decisions. We know that if we had it to do all over again we would, but we can't turn back the clock. We are forced to live with our decisions - good or bad. Each and every one of us is a carpenter, building our own house. The sooner we realize that it is our house and that we will have to live in it for the rest of our life, the sooner we will start weighing the consequences of our "construction". We will then put our best efforts into the building so that we will be able to enjoy the comforts and security of these good decisions and choices. Each day of your life you are hammering nails, placing boards or erecting walls in your personal "house". Make sure that when you are handed the keys to the front door you have no regrets.
Remember, life is a do-it-yourself project. Your attitudes and the choices you make today build the "house" you live in tomorrow. Build wisely!
Have a good week!.
REFLECTIONS by Robert Kirwan

March 7, 2001

If You Spend Time Mourning Your Losses You Will Miss Out On The Special Things You Have
Have you ever experienced disappointment in your life? Have you ever planned on enjoying something good only to have your plans go up in smoke? I suppose it's only human nature to complain about how rough life is. After all, we never have enough money, or time, or opportunity to do everything we want. And so many of us recall times when we had to suddenly cancel a trip or dinner engagement because of some unforeseen happening.
I want to share a story with you today that is about real pain and real disappointment. It is also a story which shows us that if we spend our life mourning our losses, or wishing we were somewhere else, we will miss out on so many of the special things that exist in our own life.
The story is entitled, "Welcome To Holland". It is written by Emily Perl Kingsley. Emily has a child with Down Syndrome and is often asked to describe the experience of raising a child with a disability. It is difficult for those of us who have not had a mentally or physically challenged child to understand how it would feel. When we start a family we all have great hopes and expectations about how we want our children to turn out. We look forward to running and jumping and playing with them and sharing in their successes in life. We never plan on having a child that is handicapped. You never hear an expectant mother say that she wants a baby that has health problems. But what happens when something goes wrong? What does it feel like to see that the baby you carried for nine months is born with a severe disability? As a father of three very healthy boys who have grown up to be very healthy young men, I couldn't imagine how it would have felt like if one of them had been handicapped. That is until I read, "Welcome To Holland". Emily describes the experience this way...
When you're going to have a baby, it's like planning a fabulous vacation trip to Italy. You buy a bunch of guide books and make your wonderful plans. The Coliseum; the Michelangelo David; the gondolas in Venice. You may learn some handy phrases in Italian. It's all very exciting.
After months of eager anticipation, the day finally arrives. You pack your bags and off you go. Several hours later, the plane lands. The stewardess comes in and says, "Welcome to Holland."
"Holland?!?" you say. "What do you mean Holland? I signed up for Italy! I'm supposed to be in Italy. All my life I've dreamed of going to Italy."
But there's been a change in the flight plan. They've landed in Holland and there you must stay.
The important thing is that they haven't taken you to a horrible, disgusting, filthy place, full of pestilence, famine and disease. It's just a different place.
So you must go out and buy new guide books. And you must learn a whole new language. And you will meet a whole new group of people you would never have met.
It's just a different place. It's slower-paced than Italy and less flashy than Italy. But after you've been there for a while and you catch your breath, you look around...and you begin to notice that Holland has windmills...and Holland has tulips. Holland even has Rembrandts.
But everyone you know is busy coming and going from Italy...and they're all bragging about what a wonderful time they had there. And for the rest of your life, you will say, "Yes, that's where I was supposed to go. That's what I had planned."
And the pain of that will never, ever, ever, ever go away...because the loss of that dream is a very, very significant loss.
But...if you spend your life mourning the fact that you didn't get to Italy, you may never be free to enjoy the very special, the very lovely things...about Holland.
Now I understand. But this message is not just about people who have children with a disability. It is for anyone who has experienced real pain in life. It is for anyone who has lost a loved one; experienced a divorce; been in an accident; is suffering from a life-threatening disease; had to move away from home; or any number of other major life-altering events. It is about making new plans and reading new guide books. It is about letting everyone else talk about their trip to Italy and taking time to enjoy the windmills and tulips of Holland. For no matter how much pain you feel, or how bad your situation may seem to you at times, there are always beautiful, special windmills and tulips in your world. All you have to do is stop mourning and accept that this is the way it will be.
Welcome to Holland.
Have a good week!
REFLECTIONS by Robert Kirwan

February 28, 2001

We Can All Learn A Lot About Life From The Sponge
It has often been said that a person's life is the sum total of his/her experiences. On the surface that seems like a simple enough statement, but if one accepts this premise, then why do so many of us engage in practices and activities which are negative and actually hurt us.
Consider the family of five who decided one day to each clean a different area of the home. They each took a sponge, did the cleaning, and then placed the sponges back on the kitchen counter top. The sponges all looked the same.
A visitor came along who was curious as to what was cleaned in the home, but couldn't tell by looking since the sponges all looked the same. So, in order to satisfy his curiosity, he decided to squeeze each sponge to see what came out.
When the first sponge was squeezed, some cola came out, so the visitor decided that someone cleaned the kitchen with that one.
Upon squeezing the second sponge, he found tub and tile cleaner and concluded that this sponge was used to clean the bathtub.
The third sponge produced motor oil when squeezed, so obviously, someone was cleaning the garage.
In the fourth sponge, baby powder came puffing out when it was squeezed, which meant that the baby's nursery was done with that one.
And finally, in the last one was floor wax, which was used on the hall floor.
As the visitor lay the last sponge down, he again remarked at their similarity. They all look the same until they're squeezed.
People are the same way.
As life squeezes us, different things come out. Some people get angry; some seek revenge; some shed tears; some laugh; some look upon life as wonderful; others have a negative view of everything; some show their love for one another; others think only of themselves.
We must all remember that we are no different from a sponge. We can only squeeze out what is put in. If we look for the good in others and try to carry a positive attitude around with us wherever we go, then as life squeezes us we will have a better chance of coping. If we are constantly finding fault with others and forever look for excuses for our behaviour, when life squeezes us we may not like what comes out.
This is a lesson to which all young parents should pay particular attention. The experiences your children have while they are growing up will determine how they respond to challenges as adults. Children are like sponges, taking in everything you provide. If you instill positive family values in a child from the time he/she is born, then those values will form part of the child's personality later on in life. If you show your child how to love, he/she has a better chance of being a loving person. If you demonstrate that you respect all forms of life, so too will your children. However, if you are disrespectful of authority; show that you don't care about the quality of your work; and disregard the rights of others, don't expect your children to be any different. When you line people up side by side, they all look similar. Just as it is with the sponges on the kitchen counter, you don't know where they've been until you squeeze them. Once squeezed, the secret is out, and you can rest assured that on the journey of life we will all be squeezed many times. All we can do is make sure that what we put into our life is what we want to come out when the proper time calls for it.
Have a good week!
REFLECTIONS by Robert Kirwan

February 21, 2001

I Can Do It!
I was reading an article the other day about a man by the name of Steven Callahan. In 1982, he was crossing the Atlantic alone in his sailboat when it struck something and sank. He was out of the shipping lanes and floating in a life raft, alone. He had few supplies and his chances of survival were small. Yet when three fishermen found him seventy-six (76) days later (the longest anyone has survived a shipwreck on a life raft alone), he was alive — much skinnier than he was when he started, but alive.

His account of how he survived is fascinating. Somehow he managed to catch fish and even rigged up a device which evaporated the sea water to make fresh water.

The thing that was most remarkable, however, was how he managed to keep himself going when all hope seemed lost. Imagine how often he must have thought that there was no point in continuing with the struggle. He was suffering a great deal. His life raft was punctured and even after trying for more than a week to fix it, it was still leaking air and wearing him out pumping it up. He was starved, desperately dehydrated and totally exhausted. Giving up would have seemed to only option.

Whenever you read about people who survive these kinds of circumstances, you discover that they do something with their minds that gives them the courage to keep going. Nevertheless, there are many people in similarly desperate situations that give in or go mad. The survivors do something with their thoughts that helps them find the courage to carry on in spite of overwhelming odds.

For Callahan, he wrote simply, "I told myself I could handle it. Compared to what others have been through, I was fortunate. I told myself these things over and over."

I read another story about a man who was locked in solitary confinement as a prisoner of war for three years. The small, damp room was barely large enough to take a couple of steps in any direction. For three years, the man spent every waking hour imagining that he was playing golf on some of his favourite courses. He would envision taking each shot, and follow the ball to where it landed, then walk up to the ball and take the next shot. He did this over and over again for three years. Each shot was perfect and went exactly where he wanted it to go. Every swing was flawless. He never shot over par. He looked forward to waking up every day so that he could play some more golf. He eventually survived the terrible ordeal and when he returned home at the end of the war, he immediately made arrangements to go for a round of golf at his favourite course. The man went out that day and shot par. Every ball he hit went straight and he played the course just as he had for three years. He survived prison because he was able to do something with his thoughts that allowed him to handle a situation in which many others would have given up.

Write down the following sentence: "I can handle it."

Next time it seems as if your own goals are far off or when your problems seem too overwhelming, repeat that sentence over and over again. "I can handle it. I can handle it."

You will soon realize that your own circumstances are only bad when compared to something better. When you understand that others have been through much worse, you will acknowledge that you are actually lucky, no matter how bad it may seem.

Whatever you're going through, tell yourself you can handle it. Compared to what others have been through, you're fortunate. Tell this to yourself over and over and it will help you muster up enough courage to get through the rough spots.

Have a good week!
REFLECTIONS by Robert Kirwan

February 14, 2001

"I Don't Understand Life" A Lot Of Questions With No Answers
One of the girls in my Grade 7 class, Stephanie Bennett, wrote an essay recently which touched my heart. As adults we often think that children are arrogant and cocky, acting like they have all of the answers. In fact, they are usually the complete opposite. They are the ones with all of the questions. And the questions they ask are no different from the ones that adults struggle with every day.
Stephanie's essay is entitled, "Losing Someone..." I think you will enjoy it and I know it will make you realize that no one has answers to the really important questions of the day.
"I believe losing someone to death is the hardest thing a person can endure. People think death is scary, which is possibly true. I think dying in a hospital is the worst. My Grandpa died in a hospital and watching dad cry was the hardest.
I was seven but devastated. I remember when I used to take candy from his candy dish. When he caught me he'd say something like, "Don't you like the black candy babies?" I would say "yes" even though I don't, just to make him happy.
I don't understand life. When we die, do we go to Heaven or Hell? How can the Lord judge someone by good or bad? Some people live a meaningless life where they are abused each day and slavery rules. Why would God want people to suffer? Did I lead a previous life? Who is my Guardian Angel? Are the apocalypse predictions true?
My Dad and Grandpa were going to go on a ski trip to Alaska, but Grandpa had a stroke and couldn't go. I plan, when I'm older, to take my Dad before it's too late for him too. Life is a precious thing from God, and we should live life to the fullest."
I don't have any answers for you Stephanie. Oh, I'm sure many people could give you their explanations, but when all is said and done the final conclusion will still come down to the fact that no one really understands life.
Why do bad things happen to good people? Why do some people suffer so much and other people go through life with no problems or worries? Who decides? Is life all planned out when we are born? Do we really have any control over our own destiny?
Life is a mystery. So it stands to reason that death would be even more of a mystery. You are not alone, Stephanie. But I must say that you are years ahead of yourself in terms of wisdom. You understand that life is precious and that we should all live life to the fullest. You also understand that if you want to do something with a loved one, the earlier the better. You never know when you will get a second chance. Enjoy your skiing trip with your Dad. I know he will love every minute of it.
For the rest of us, let's remember that it doesn't hurt to ask questions. Without questions we would never have an opportunity to think about answers, and we would never have an opportunity to realize that life is just one big mystery with no solution.
Take Stephanie's advice. Go on that skiing trip with your parents. Plan that vacation with your children. Spend a weekend away in a cabin alone with your wife. Send your wife a bouquet of flowers for no reason. Don't wait until it's too late - you never know when you'll get that second chance.
Have a good week!
REFLECTIONS by Robert Kirwan

February 7, 2001

"Just A Dog"
My wife and I have always had a pet dog. When we moved to Val Therese in 1974, one of the things that impressed us most was the fact that our new house already had a dog house for Major, our German Shepherd. He lived with us for 13 years and died a peaceful death in our basement. Shortly thereafter we bought Colonel, an Alaskan Malamute puppy, who lived with us for another 13 years. Major and Colonel helped raise our three sons. But we were a very busy family and there was often very little time to pay attention to our pets. We took them for walks and talked to them when we passed by, but they were outside dogs and spent most of their time chained to the dog house, lying in the driveway, waiting for the next opportunity to wag their tail when one of their humans came out.
A year and a half ago, we picked up Sarge, a husky/shepherd mix - the first dog we ever had without 'papers'. Sarge spent the first night in our home sleeping 'on the bed' with our oldest son. As he grew, and grew to the point where he is now over 100 pounds, Sarge still sleeps on the bed - usually whichever bed he feels like - and is allowed to do all those things we never allowed Major and Colonel to do. Sarge is never tied (and usually stays in the yard). Sarge is usually in the house and has learned to steal socks, papers, and a host of other items when he wants attention. Sarge has captured our hearts.
I'm not quite sure why our 'dog-rearing' methods have changed with Sarge. Perhaps it is that we are getting older and want to shower Sarge with all of the love that we wish we would have given Major and Colonel. Whatever the reason, I am now convinced, after having read "How Could You?", written by Jim Willis, that Sarge will never wonder about our love for him. Let me share part of the article written by Mr. Willis, but let me warn all people who own dogs that it may not be an easy article to get through.
"When I was a puppy, I entertained you with my antics and made you laugh. You called me your child, and, despite a number of chewed shoes and couple of murdered throw pillows, I became your best friend. Whenever I was "bad", you'd shake your finger at me and ask "How could you?" - but then you'd relent, and roll me over for a belly rub. My housebreaking took a little longer than expected, because you were terribly busy, but we worked on that together. I remember those nights of nuzzling you in bed and listening to your confidences and secret dreams, and I believed that life could not be any more perfect. We went for long walks and runs in the park, car rides, stops for ice-cream (I only got the cone because ice cream is bad for dogs, you said) and I took long naps in the sun waiting for you to come home at the end of the day.
Gradually, you began spending more time at work and on your career, and more time searching for a human mate. I waited for you patiently, comforted you through heartbreaks and disappointments, never chided you about bad decisions, and romped with glee at your homecomings, and when you fell in love. She, now your wife, is not a "dog-person". Still, I welcomed her into our home, tried to show her affection, and obeyed her. I was happy because you were happy.
Then the human babies came along and I shared your excitement. I was fascinated by their pinkness, how they smelled, and I wanted to mother them, too. Only she and you worried that I might hurt them, and I spent most of my time banished to another room, or to a dog crate. Oh, how I wanted to love them, but I became a "prisoner of love". As they began to grow, I became their friend. They clung to my fur and pulled themselves up on wobbly legs, poked fingers in my eyes, investigated my ears, and gave me kisses on my nose. I loved everything about them and their touch - because your touch was now so infrequent - and I would have defended them with my life if need be. I would sneak into their beds and listen to their worries and secret dreams, and together we waited for the sound of your car in the driveway.
There had been a time, when others asked you if you had a dog, that you produced a photo of me from your wallet and told them stories about me. These past few years, you just answered "yes" and changed the subject. I had gone from being "your dog" to "just a dog" and you resented every expenditure on my behalf.
Now, you have a new career opportunity in another city, and you and they will be moving to an apartment that does not allow pets. You've made the right decision for your "family", but there was a time when I was your only family.
I was excited about the car ride until we arrived at the animal shelter. It smelled of dogs and cats, of fear, of hopelessness. You filled out the paperwork and said "I know you will find a good home for her." They shrugged and gave you a pained look. They understand the realities facing a middle-aged dog, even one with "papers". You had to pry your son's fingers loose from my collar as he screamed, "No, Daddy! Please don't let them take my dog!" And I worried for him, and what lessons you had just taught him about friendship and loyalty, about love and responsibility, and about respect for all life. You gave me a good-bye pat on the head, avoided my eyes, and politely refused to take my collar and leash with you. You had a deadline to meet and now I have one, too.
At first, whenever anyone passed my pen, I rushed to the front, hoping it was you - that you had changed your mind - that this was all a bad dream...or I hoped it would at least be someone who cared, anyone who might save me. When I realized I could not compete with the frolicking for attention of happy puppies, oblivious to their own fate, I retreated to a far corner and waited.
I heard her footsteps as she came for me at the end of the day, and I padded along the aisle after her to a separate room. A blissfully quiet room. She placed me on the table and rubbed my ears, and told me not to worry. My heart pounded in anticipation of what was to come, but there was also a sense of relief. The prisoner of love had run out of days. She gently placed a tourniquet around my foreleg as a tear ran down her cheek. I licked her hand in the same way I used to comfort you so many years ago. She expertly slid the hypodermic needle into my vein. As I felt the sting and the cool liquid coursing through my body, I lay down sleepily, looked into her kind eyes and murmured, "How could you?" Perhaps because she understood my dog speak, she said "I'm so sorry." She hugged me, and hurriedly explained it was her job to make sure I went to a better place, where I wouldn't be ignored or abused or abandoned, or have to fend for myself - a place of love and light so very different from this earthly place.
And with my last bit of energy, I tried to convey to her with a thump of my tail that my "How could you?" was not directed at her. It was you, My Beloved Master, I was thinking of. I will think of you and wait for you forever. May everyone in your life continue to show you so much loyalty. The end."
I have to go now. Sarge just nudged his wet nose against my arm, reminding me that I have spent enough time ignoring him. It is time for a walk.
Have a good week.!
REFLECTIONS by Robert Kirwan

January 31, 2001

Enduring Life's Challenges Will Give You The Strength To Reach Your Treasure
One day, a long time ago, a young man went to visit the oldest and wisest man in the village for some advice on how he could become rich and famous. The wise elder listened to the young man tell of his dreams and of his ambition to achieve success beyond that which anyone had ever imagined.
"Fame and fortune is yours to be had at the top of yonder mountain," advised the wise man, as he pointed to a tall mountain in the distance. "You must travel on foot to the top of the mountain. There you will find riches beyond your belief. When you arrive there you will have but one chance to claim the treasure for yourself. Once you leave the top of the mountain, whatever remains will be lost forever."
The young man was very excited and could hardly wait until the morning when he was to meet with the wise old man for final instructions.
In the morning when he arrived at the wise old man's home, the young man saw a long, thick log lying on the ground in front of the house.
"What is that for?" asked the puzzled young man.
"You must carry this log on your journey to the top of the mountain," explained the wise old man.
"But why?" the young man questioned. "What use is this log? It weighs so much and will slow me down on my journey. I want to claim my fortune quickly."
The wise old man merely looked at the young man, and then down at the heavy log, and quietly said, "The log is a necessary part of the journey. You must take it with you to the top of the mountain to claim your treasure."
The young man was not pleased with this sudden surprise, but he respected the wise old man and as he lifted the long, heavy log onto his shoulders and struggled down the road towards the mountain he realized that the trip would not be as easy as he thought.
After he was walking for a while, a woodsman came up to him and said, "It looks like that log is pretty heavy. Would you like me to cut some of if off to make it lighter?"
The young man was exhausted and with so much of the journey yet to be travelled, was afraid that he would never make it up the mountain with the heavy burden, so he said, "I suppose that a little bit cut off the end wouldn't hurt. Thanks for your help". And the woodsman cut two inches off the end.
A while later the young man met a farmer on his way back from the fields. "It looks like that log is pretty heavy. Would you like me to cut some of it off to make it lighter?"
The young man still couldn't understand what the log had to do with him climbing the mountain to claim his treasure, so he allowed the farmer to cut two inches off the end and thanked the farmer very much.
At the bottom of the mountain, the young man met up with a trapper who was building a cabin. "It looks like that log is pretty heavy. Would you like me to cut some of it off to make it lighter for your journey?"
By this time the young man was completely worn down by the weight of the log. There were times when he felt that he would not be able to stand the weight, and would have to quit the journey. The offer of the trapper was too much to resist and he allowed four more inches to be cut off the log.
The young man continued to struggle up the mountain and finally he arrived at the top. There at the very peak of the mountain was the most beautiful treasure he had ever seen. This was his dream. All that stood between him and his treasure was a wide opening in the earth which surrounded the mountain peak. The crevice was very deep and there was only one way to get across the opening. Now it became clear to the young man why the wise old man had given him this log to carry on his journey.
The excited young man lay the log across the gap and discovered to his dismay that it was eight inches too short to span the distance. The eight inches that he had allowed to be cut off to lighten his load on his journey to his treasure. As he turned despondently to walk down the mountain side, he looked back with tearful eyes and saw his treasure slowly disappear.
The young man learned a lesson that for many of us comes too late in life. Our dreams and our treasures are within our reach, but in order to get them we must first of all experience the struggles it takes to get there. Only then will we have what it takes to finally reach out and claim our treasure at the end of the journey. If we lighten the load too much along the way, our treasure may end up just out of reach.
Next time you find yourself struggling with life's challenges, remember that it will be all worth it when you finally reach the top of the mountain to claim your reward.
Have a good week!
REFLECTIONS by Robert Kirwan

January 24, 2001

Saying Good-Bye
Isn't it odd how some of the most important lessons in life come right under your nose and you don't even notice the message until much later?
My readers often comment on how much they enjoy the little stories I include in this editorial. The stories are mostly classics that you will read many times during the course of your life, and each time you read the same story it will have a different meaning, totally dependent upon the particular circumstances in your life at the time you read it. My biggest fear is that I will run out of stories to share with you, but what I am finding is that this is hardly likely to happen. For example, the other day I was marking essays that my students had handed in and I came across the following:
Dear Mr. Kirwan,
I was wondering, you know how you have that article in the Vision. Well I was wondering if maybe you would put this in one of your articles and if you decide to, feel free to change it as much as you like. If you do this one thing for me I will appreciate it with all my heart!
Saying Good-Bye A True Story
Do you have one of those friends that is like a brother to you? Well, I have and here is a story about my friend. I hope you will feel the emotional feeling that I felt.
One day my mom was rushing to the hospital because she was having a baby. When I was born two weeks early lying in the crib in the nursery, I had no idea that the people that lived beside my mom and dad had a son lying there right beside me. I was named after my uncle. As I went home I never seen the kid that layed beside me in hospital until I was two years old. Our birthday was one day apart from each other's. When I was five coming home from school and got off the bus, I seen the most terrible, frightening scene. Right on the front lawn a big white sign. On the front of it said 'Sold' and on the front lawn, Eric, my best friend was sitting there with the saddest face ever. I had a long talk with him and he said, "My dad got a job in British Columbia so that's why we're moving."
I also had a long talk with my mom and she said he would be able to visit every year. We are still best friends and I call him every day (after 6 of course) to talk and see how he is doing. I miss him very much, but we are still very good friends!
There is so much you could say about this letter.
The child's mother should be commended for understanding how important it is that her son and Eric maintain their relationship, even though it is long-distance. She recognized the tremendous emotional impact the event had on her son and is willing to do whatever she can to help him cope with the separation of these two very close friends.
It is also a reminder to us that children have feelings too! So often we make major decisions that result in tremendous upheavals in the life of our children. We always say that children will cope and get over it, but sometimes the healing takes a long time - sometimes it takes forever. Who would have thought that two five year old boys would miss each other so much? Still, these two boys felt the bond between each other and are willing to do whatever it takes to keep it strong.
For me, the story shows that no matter how long I continue to write this column, there will always be inspirational stories and messages that will turn up for me to share with my readers.
Have a good week!
REFLECTIONS by Robert Kirwan

January, 17, 2001

If Tomorrow Never Comes
We live in a time when our life can change suddenly and without warning. This is the lottery generation when a simple piece of paper can make you rich and launch you into a completely different social status. This is the stock market generation when a jump in stock value followed by quick sale can make you a millionaire or put you in the poor house overnight. This is also the generation where people live in fear of catastrophe every time they drive a car, walk down a street at night, go to work or merely go to sleep at night in the privacy of their own home. Change often comes suddenly and without warning.
Too often I have spoken to people who were distraught at the loss of a loved one and who were beating themselves up for not spending more time with them in the final days before their death. They spend agonizing days, weeks and sometimes years in what I call the "If I knew it would be the last time..." depression.
Many years ago I decided that I would adopt the "What if this is the last time..." philosophy of life. I have discovered that it leaves me at peace with the world more often and provides me with a healthy perspective on life. It is difficult at times to maintain this philosophy, and every so often I find myself regretting some action or comment that I have made. At those times I say to myself, "What if this is the last time I ever see that person? Is that how I want to be remembered, or how I want to remember him/her?"
I invite my readers to consider adopting this philosophy, even for a short trial period. See if it changes the way you look at life.
When you tuck your child in tonight, ask yourself what you would do if you knew this might be the last time you ever saw your child fall asleep. Would you give him/her an extra hug? Would you take a few minutes to lie beside your child? Would you be in such a hurry to get back to the television set?
When you leave for work in the morning, if you knew this might be the last time you ever said good-bye, would you get up a few minutes earlier so that you would have time to say good-bye to everyone and wish them all the best for the day? Would you say, "I love you" one extra time to your spouse? Would you get upset because your favourite shirt wasn't ironed? Would you smile and wave as you were pulling out of the driveway?
When you have an argument or disagreement with a friend, a co-worker, or a loved one, if you knew this might be the last time you would see that person, would you make an extra effort to solve the problem before you left? Would you apologize for your actions or comments before you left? Would you roll over and go to sleep knowing that you have upset your spouse?
You must always remember that tomorrow is not promised to anyone. Today may be the last day of your life or the last day in the life of a loved one. You may never get a second chance to say, "I love you"; to spend time with your children; to spend time with your spouse; or to spend time with your parents.
So if you are waiting until tomorrow to do something special for a loved one, why not do it today? If you want to say you are sorry for something you did, why not do it today? If you have been trying to find time to make that phone call or write that letter, why not do it today? For if tomorrow never comes, you will surely regret that you didn't take the extra time to grant to someone, what may have turned out to be their last wish.
Have a good week!
REFLECTIONS by Robert Kirwan

January 10, 2001

It Was Meant To Be!
Have you ever had too much time on your hands and drifted into that "I wonder what would have happened if.." dream land? You know the place I mean. Where you get to thinking, I wonder what would have happened if I took that job in Toronto? I wonder what would have happened if I had enough money to buy that new house on the lake? I wonder what would have happened if I had waited until I was older to get married?
If you live and breathe and have an ounce of honesty in your body, you will admit that you too have drifted into the "I wonder what would have happened..." state from time to time.
During the Christmas holidays I had the opportunity to watch one of my favourite classics of all time, 'It's A Wonderful Life', starring Jimmy Stewart. I also saw three other movies: Family Man (Nicolas Cage), Frequency (David Quaid), and Destiny (James Belushi). Each of these movies centres around the main character being taken back in time where he is given an opportunity to make a 'different choice' which results in his entire life being altered. He then goes through the nightmare of living for a while in the new life until he realizes that his real life wasn't as bad as he thought.
I don't know exactly why movies like this appeal so much to me, but I do know that I feel immensely satisfied and uplifted each time I watch one. Perhaps it is because it makes me realize that, in spite of all the troubles I think I have in my life, there is so, so much to be thankful for that I wouldn't trade it for anything. And yet, it is quite frightening to think back to some of those life-changing choices that I have made in the past and realize that if I had made a different choice, nothing in my life would be the same and all of the people I hold dear to my heart would vanish.
When I was in Teachers' College in 1973, I had a chance to take a job in Toronto, but I made one final attempt at convincing the Sudbury Board to give me a contract. Why did I write that one final letter? What made me sit down and draft a letter that I thought would just be thrown in the garbage? Where would I be today if I had started my career in Toronto?
Back on a Sunday afternoon in January 1974, my wife dragged me away from the Super Bowl game to look at a house in Val Therese. I grew up in Lively and had never set foot in Val Caron or Hanmer, let alone given any thought to living there. Twenty-seven years later, here we are, still in the same house that I missed a Super Bowl game for - the house where we raised a family and where we fully intend to continue to build memories until the end of our time on earth. What if I would have watched the game instead of gone to look at the house? What if we would have bought a house in Lively or Sudbury instead of Valley East?
Whenever I think about such things it sends a shiver up and down my body. I look back on all of the wonderful memories and the fabulous people I have met over the years, and it leaves me with a hollow feeling when I consider that my life may very well have missed those memories and people. I think of all the people I have touched along the way and I realize that their lives may also have been changed in some significant way if I had not entered into their life. It is a bit frightening to know that my life and the lives of so many others may have been so different if I hadn't taken 30 minutes out of my day to write a letter to the School Board in 1973; or if I had felt too comfortable sitting in front of the television drinking beer and watching the super bowl game to drive all the way to Val Therese to look at a house?
Then my mind begins to wander to other times in my life when choices were made without much thought. What would my life have been like if I had not hitch-hiked to Creighton that cold winter night in 1968 to watch the hockey game at the Creighton club. The night when one of my friends introduced me to a girl by the name of Valerie Starcevic who, four short years later would walk down the aisle with me to take my name as hers, and eventually drag me away from a Super Bowl game to look at a house in Val Therese? What if that car hadn't stopped that cold winter night to pick me up at precisely the moment when I was about to give up on any chance of getting a ride to Creighton? What if the car had gone on by and I had turned back to go home to watch the hockey game?
Life is a series of choices. Every choice you make may well change the direction your life will take. And yet, when we make those choices, we seldom take into consideration the long-term impact that they may have. Why we make the choices we do may not always be clear at the time. They may never be clear, and I am sure you must also shake your head at some of your choices and wonder how in the name of God you made some of the decisions you did make.
One thing I am becoming more sure of as I get older, is that life generally unfolds for one reason.. "it was meant to be!"
I have learned that there is no use trying to rationalize or make sense out of what life brings you. It is best to make all of your decisions based on the conditions of the day and on what you feel in your heart is right, and then go forward with the inner confidence that you will always be able to handle the challenges that come forth. Always be certain that every decision, as long as you feel it is the right one for you, will bring you happiness that would not have occurred if you had decided differently. And above all, remember that you can never go back and undecide! You can only go forward.
So as we enter a new millennium in the history of the world, let us go forth to enjoy everything that life offers us with the knowledge that "it was meant to be"! And if you need to be convinced that your life is wonderful, just take the time to watch one of the movies.
Have a good week!