The North Eastern Hockey League has grown from humble beginnings to become a significant part of the Greater Sudbury Area hockey scene. As with most minor hockey organizations, the ultimate championship at stake every year is that of the most senior, in this case, the Major Midget 'A' Division, which is seen as the culmination of the development of players over the years.
This year, that ultimate championship was earned by the happy faces of the group of competitors in the photo, namely, Valley East 's Bran Kor Trophies who defeated Nickel Centre in the finals.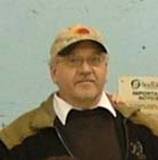 But, according to head coach, Dan Ross, who has been involved in coaching minor hockey for over 20 years, this was much more than just a hockey championship, "This was a group of young boys that were put together during a draft of all of the eligible players available in September to form one of five different Valley East teams that all played in the North Eastern Hockey League. There was nothing special about these boys when they were selected, but as the year progressed, I could tell that this was not just another team. This turned into the kind of 'Dream Team' that I doubt I will ever see again."
In fact, they were not even considered to be the strongest of the Valley East clubs in the beginning. However, after several practices and games, and after a lot of strategic planning, Ross and his coaching staff was able to find the right mix to create a hockey club that "believed in themselves and believed in a system". That system revolved around defense first and taking advantage of opportunities as they presented themselves.
"We showed the players that if they concentrated on defense, and really focused on preventing goals, the opportunities would come to score themselves," explained Ross, who as a martial arts instructor lives by the philosophy of focusing on defense as opposed to offense, but when it comes to going on the attack, it is best to use your opponents strength to his disadvantage. "We then made sure that the system was air tight in defending our own zone. When we got over the red line, we turned the boys loose. As a result we were very successful, and as the season progressed the players just seemed to jell. It has been a remarkable journey!"
Their season record is indeed amazing! First place during the regular season and round-robin playoffs followed up with the championship banner. Gold medal winners of three tournaments at Verner, Capreol and in the prestigious Renagades. The final icing on the season will be a tournament in Scarborough on Easter Weekend.
Besides head coach, Dan Ross, the rest of the management team included: Assistant Coach, Scott Forbes; Trainer, Bob Bertrand; Manager, Bob Belerose; and Assistant Manager, Lynda Flintoff.
PLAYER NAME

(Last/First)

PLAYER NUMBER

BELLEROSE, Michael (G)

00

FLINTOFF, Spenser (G)

01

DUBUC, Stephane

02

LEBLANC, Kyle

03

James Gagne

06

CAMERON, Dylan

07

LACHANCE, Daniel

08

LEGAULT, Korey

09

FLINTOFF, Farrell

12

GROULX, Jeffrey

13

BELLEMARE, Rene

14

PILON, Eric

15

BELLAIRE, Joel

16

PITRE, Daniel

17

FORBES, Bryan

19