Sudbury 5 Way Carnival Takes Place from May 15 to 25 at the Hanmer Valley Shopping Centre.
For the 3rd year in a row, the Town of Valley East is pleased to promote the Sudbury 5 Way Carnival which is being set up at the Hanmer Valley Shopping Centre and opening its gates at 3 p.m. on Thursday, May 15, 2014. The Carnival will remain in town until 11 p.m. on Sunday, May 25, 2014. This is always an exciting time for the entire family so plan your outing with the kids and enjoy the carnival and help raise some funds for five worthwhile charities.
The crew arrived in town on Sunday and have been setting up the site ever since.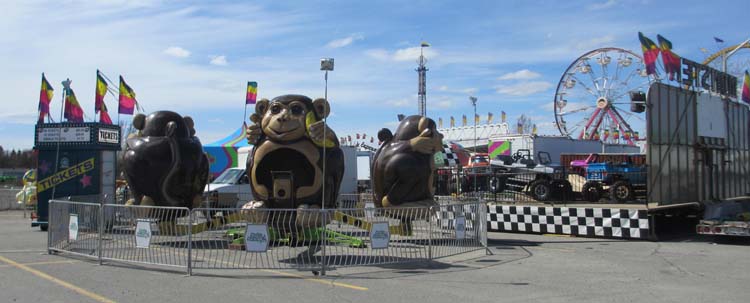 The Carnival is open on Weekdays from 3 p.m. until 11 p.m.; Saturdays from 11 a.m. to 11 p.m.; Sundays from 12 noon to 11 p.m.; Holiday Monday from 11 a.m. to 11 p.m..
The Sudbury 5 Way Carnival is over 30 years old and has been a fund-raiser for five local organizations, namely: Le Carrefour francophone, Kiwanis of Sudbury, Lions of Sudbury, Lions of Minnow Lake and Sudbury Developmental Services.
You can purchase Ride all day passes in advance for $25 or $35 on the carnival grounds.
Choose your days carefully since if you bring your children to the event every day it might be costly. Individual ride tickets are also on sale on the grounds at a price of $50 for 40 tickets; $30 for 18 tickets; and single tickets at $1.75. As you can see, the all day pass is well worth the price.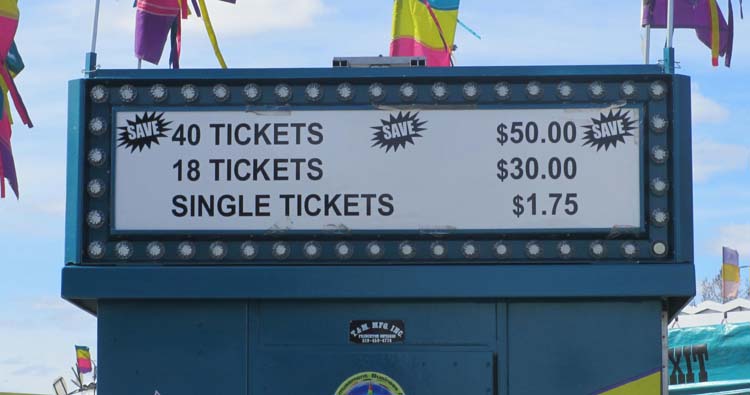 You can get your advance tickets today at Bright Spot Cleaners in Val Caron, Forget Minimart, Gloria's Restaurant, the Carrefour Francophone, Chelmsford Mall Kiosk, Kwik Way Val Caron, the Hanmer Valley Shopping Centre, Jarret Value Centre, Jett Landry Music, Lagace Confectionary, Vrabs Independent Grocer and U-Can Mini Kwik!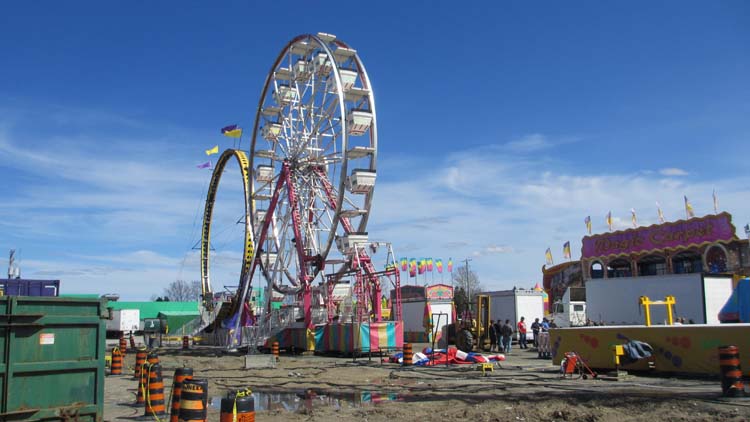 Mila Wong, Executive Director of the Sudbury Development Services is very happy to endorse the Sudbury 5 Way Carnival. "We are very happy to state that whatever net proceeds each of the 5 Way members receive goes directly goes back to our communities. For example, some of the money is used to put on the annual Kiwanis Music Festival. This event also brings economic benefit to Sudbury, from participants needing hotels, restaurants, gasoline, etc. Our agency covers cost for clients in need of medical equipment not covered by OHIP and there are many others such as customized wheelchairs, beds, food thickener, etc. "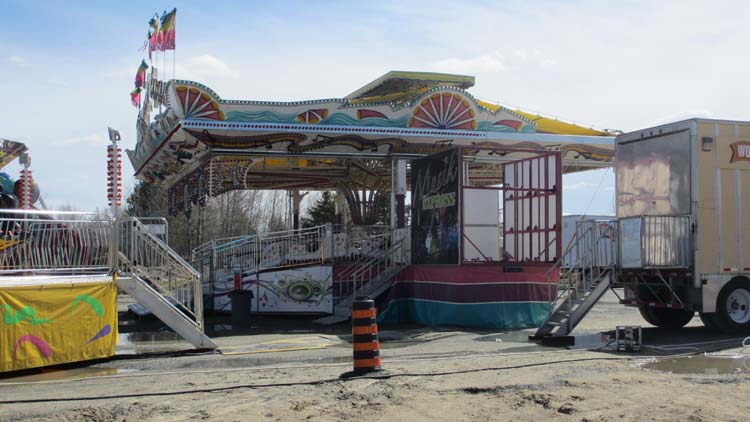 After paying for the costs associated with bringing the Carnival to the Sudbury area, each 5-Way member generally receives an average of between $3,000 to $4,000 when all expenses are taken into consideration.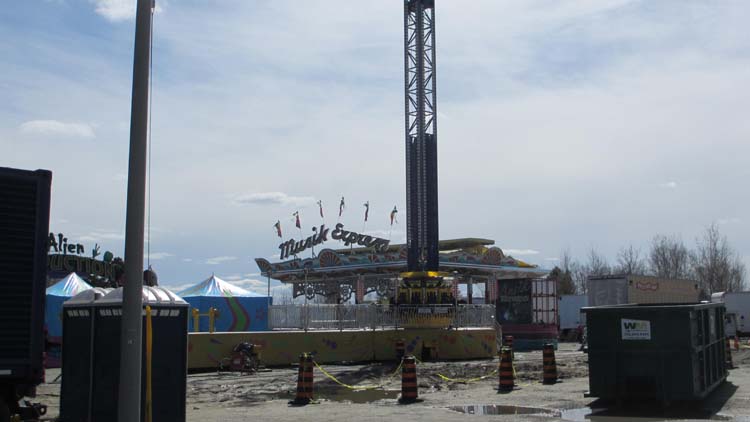 The same carnival operators who will be at the Hanmer Valley Shopping Centre will also be travelling around to other cities in Ontario. This one was just in Newmarket last week raising money for Easter Seals. They will also be travelling to North Bay, Ottawa and Hamilton.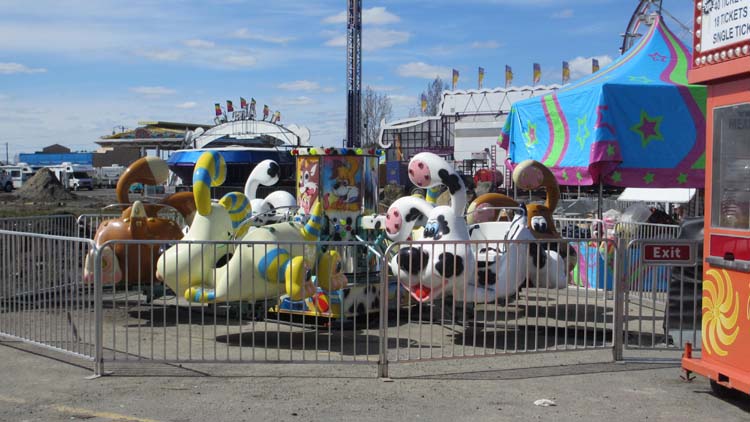 Mila explained that despite the fact it takes a tremendous amount of work to organize the carnival, the organizing committee is still passionate about holding one. "The opportunity for the children to go to a carnival, the rides, the excitement and the fun time to be had by the entire family is something that we love bringing to the Sudbury Area."