New Traffic Lights Will Be Installed Across From the Hanmer Valley Shopping Centre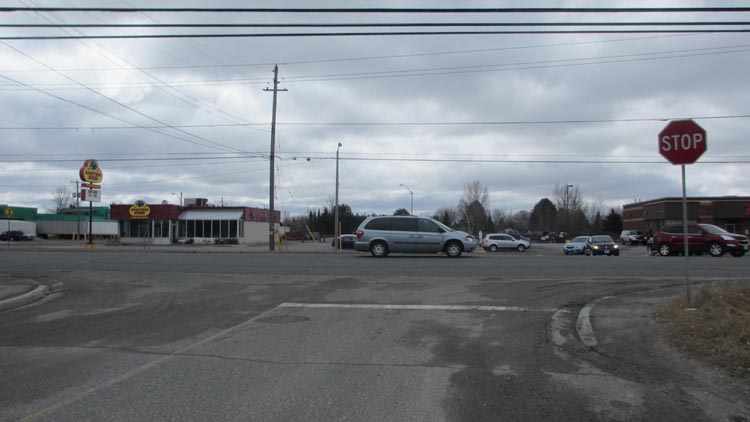 A new set of traffic lights which are slated for installation some time in 2014 should make it a lot safer to get in and out of the Tim Hortonís entrance at the Hanmer Valley Shopping Centre. The lights are necessary to accommodate the increased traffic for the new St. Louis Wing & Rib Restaurant coupled with the already heavy traffic for the Tim Hortonís. The entrance between the former chicken restaurant and the gas bar will be closed once the traffic lights are installed. The lights were also a requirement before the mall receives approval for the construction of a new motel that is anticipated in the future plans for the mall.
Most drivers welcome the new lights since it is getting quite dangerous to get in and out of the mall on busy days.