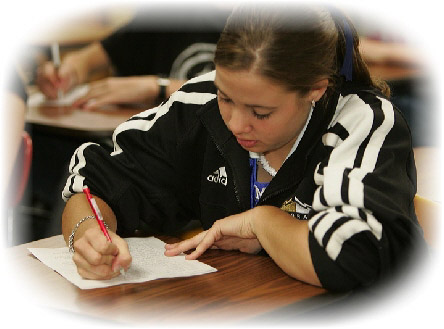 When it comes to education for your children, Valley East may very well be the most perfectly situated residential area in the whole of Greater Sudbury. No other community offers you access to such a variety of choices when it comes to the education of your children. Besides that, there is bus transportation to a number of schools in other locations in Sudbury for qualifying students. This is everything a parent could ask for when it comes to the future of your children. Quality of life and a solid education! There are no less than 15 different elementary and secondary schools in the Town of Valley East operated by the four school boards.



The following are the Ministry of Education profiles of the secondary schools in Valley East

Getting to post-secondary schools is no problem when you live in Valley East.. In fact, just a few minutes from home you will find the Northern Welding Academy, a private career college offering training to people wishing to develop a career in the skilled trades. The Sudbury Transit service is available to bring students to Laurentian University, Cambrian College, and Collège Boréal, as well as to any of the other private career colleges and institutions in the downtown core of Greater Sudbury.
Northern Centre for Advanced
Technology (NORCAT)
Greg Major, Manager of Program Development, and Dan St. Onge, Manager of Program Production, were special guests during the show on April 29, 2013. The live show was taped in four parts, which can be accessed through the links below.
The World of Self-Employment &
Distance Education
Miranda Rocca-Circelli, owner of Creative eLearning Design. was the guest of the show on May 13, 2013. She spoke about the challenges and realities of finding employment for young graduates plus. She also discussed the emerging role of elearning for the world of education, training & staff development. Her two part video version of the radio show can be found at the following links.
Helping Internationally Trained Professionals
Find Meaningful Employment
Special guests from Professions North/Nord appeared on the show on May 13, 2013. They included Atif Shubita, Acting Project Manager; Joel Gauthier, Economic Development Officer; and Maryse Thamby, Employer Outreach Officer. The guests explained the function and mission of Professions North/Nord.
CHILDREN WITH SPECIAL NEEDS
A FIVE PART VIDEO SERIES FEATURING
ROBERT KIRWAN AND JULIE MACLEAN

| | |
| --- | --- |
| | The Learning Clinic Radio Show featured a conversation between host Robert Kirwan and Julie MacLean, a parent of a child with special needs. The interview was also video taped in five parts. Each part is between 9 and 9 and a half minutes in length and can be accessed by clicking on the corresponding titles below. The audio portion can also be listened to in full by clicking on the title below the video sections |

PART ONE
PART TWO
PART THREE
PART FOUR
PART FIVE

AUDIO VERSION ONLY : The Challenges of Raising a Child With Special Needs
The Challenges of Asperger Syndrome

Special Guest: Marck Blay, Parent of a child with Asperger Syndrome
Recorded live on April 26, 2010