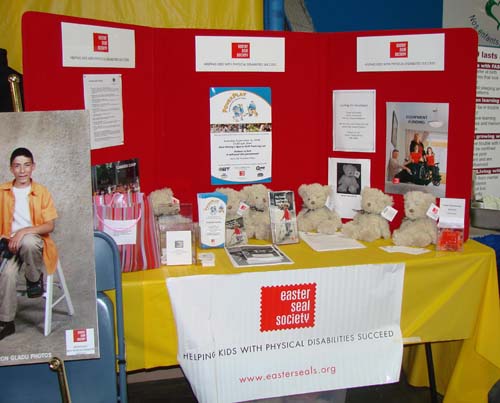 Lisa Lounsbury, District Manager of the Sudbury Branch of the Easter Seal Society, is shown in the photo below with the two Ambassadors for 2006 as they spoke during the Valley East Lions Charity Days Event held on September 9, 2006 at the Centennial Arena.

Tanya Quesnel, a nine year old, Grade 5 student at Jean Sauve School and twelve-year old Sylvain Labelle, a Grade 7 student at Ecole St. Therese of Val Therese, spoke on behalf of the Easter Seal Society, encouraging visitors to support the fight for a cure.

The two children attend numerous public events during the year as spokespersons for the Easter Seal Society.