Don't Throw Away That Old Paper Bag Full of Treasures…

Editorial by Robert Kirwan






A few weeks ago I decided that it was time for me to reorganize and get rid of some of the junk I had accumulated over time - things I haven't used or even seen in years. I'm sure many of you understand what I was going through. Every now and then we all get the urge to simply unclutter and create space.

I started with the shelves in the garage and soon came upon an old box that at first glance looked like a collection of odds and ends that one would simply classify as junk. However, as I picked up each item, giving serious consideration to tossing it in the garbage pile, I found myself unable to part with it. For you see, each item contained memories of experiences and treasured moments spent with my children as they were growing up. After a couple of hours looking over the memorabilia and replacing each one back into the box, I realized this was an impossible task.

I gave up and went into the house where I searched out a story I once read written by Robert Fulghum about his seven year old daughter, Molly.

It was Molly's job to hand her father his brown paper lunch bag each morning before he headed off to work. One morning, in addition to his usual lunch bag, Molly handed him a second paper bag. This one was worn and held together with duct tape, staples, and paper clips.

"Why two bags" Fulghum asked.

Molly answered. "Just some stuff. Take it with you."

Reluctantly, Fulghum stuffed both sacks into his briefcase, kissed Molly and rushed off. At , while hurriedly downing his real lunch, he tore open Molly's bag and shook out the contents: two hair ribbons, three small stones, a plastic dinosaur, a pencil stub, a tiny sea shell, two animal crackers, a marble, a used lipstick, a small doll, two chocolate kisses, and 13 pennies.

Fulghum smiled, finished eating, and swept the desk clean - into the wastebasket - leftover lunch, Molly's junk and all.

That evening, Molly ran up behind him as he read the paper.

"Where's my bag?"

"What bag?"

"You know the one I gave you this morning."

"I left it at the office. Why?"

"I forgot to put this note in it," she said. "And, besides, those are my things in the bag, Daddy, the ones I really like - I thought you might like to play with them, but now I want them back. You didn't lose the bag, did you, Daddy?"

"Oh, no," he said, lying. "I just forgot to bring it home. I'll bring it tomorrow."

While Molly hugged her father's neck, he unfolded the note that had not made it into the sack: "I love you, Daddy."

Molly had given him her treasures. All that a 7-year-old held dear. Love in a paper sack, and he missed it - not only missed it, but had thrown it in the wastebasket. So back he went to the office. Just ahead of the night janitor, he picked up the wastebasket and poured the contents on his desk.

After washing the mustard off the dinosaurs and spraying the whole thing with breath-freshener to kill the smell of onions, he carefully smoothed out the wadded ball of brown paper, put the treasures inside and carried it home gingerly, like an injured kitten. The bag didn't look so good, but the stuff was all there and that's what counted.

After dinner, he asked Molly to tell him about the stuff in the sack. It took a long time to tell. Everything had a story or a memory or was attached to dreams and imaginary friends. Fairies had brought some of the things. He had given her the chocolate kisses, and she had kept them for when she needed them.

As I finished reading the story, I realized how important that box on the shelf in my garage was to me. I began to think of all the times in my life when I must have missed the affection I was being given. Moments I must have just thrown away like dinosaurs and chocolate kisses wrapped in an old paper bag, each day, each a tiny treasure that could have found their way to the box in my garage. I guess this is what it means to be standing knee deep in the river and dying of thirst.

We must all remember that it's not the destination that counts in life - it's the journey. The journey with the people we love is all that really matters. Such a simple truth so easily forgotten.

I'll never get rid of that box.

ROBERT KIRWAN'S FOOD FOR THOUGHT
For a complete selection of stories and editorials that will help you to reflect upon life's priorities, inspiring you to take on the daily challenges you face very day...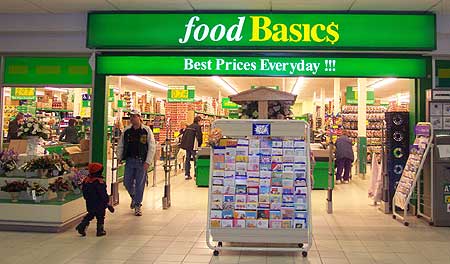 Free Bus Transportation From Capreol to Desjardins' Food Basics Begins Today
Tuesday
July 11

Ken Desjardins, owner of Desjardins' Food Basics begins his twice monthly free bus transportation program from Capreol to his grocery store. Beginning today, Tuesday, July 11, 2006, on the 2nd and LAST Tuesdays of each month, a bus will bring shoppers to his grocery store, absolutely free of charge. With the closing of their grocery store in Capreol scheduled for the end of this week, there will be many people who will have difficulty finding transportation to do their shopping, so Ken has decided to extend this free bus service indefinitely. The bus will pick up at the Capreol Curling Club at
From there it will proceed to the C.N. Yard,
Dennie Street
,
Coulson Street
, and then make one stop at
Christa Court
in Hanmer, before arriving at Desjardins' Food Basics at approximately
. The bus will depart from the mall at
, returning to the same stops. This will give people 90 minutes to do their shopping. Once again, this service will begin on July 11 and July 25 and will continue on the SECOND and LAST Tuesdays of every month.
Capreol Freshmart Expected To Close Its Doors Forever on July 15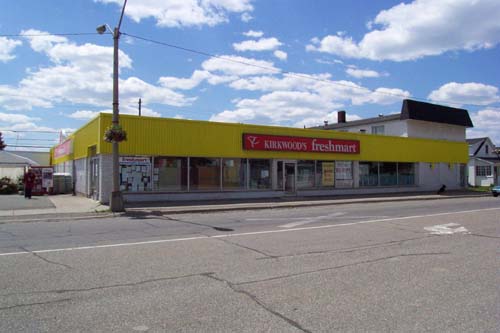 The Capreol Freshmart Store, a landmark which has stood since 1929, will close its doors for good on July 15.

As a special tribute to the store, we have prepared a photo tour of the inside and outside of the facility. The photos will provide memories of what was once a very proud grocery store.

Follow the link below to look at the photos:
Don't Forget To Try Out Your Combinations At Local Business Establishments. It Could Win You A Trip To Cuba!

Valley East Lions' Charity Days
Want to send you and a guest on an all inclusive
Trip for 2 to CUBA!!!!
(+$500 in spending cash)

As was announced in The Vision Paper on July 5, from now until September 9th, 2006, a number of Valley East businesses, merchants and organizations will be giving random combination codes to their valued customers. There are 5000 codes available.

There are 16 combination locks located in various stores/businesses. If you receive an envelope containing a random combination, please bring it to those locations where locks are located. If your combination opens one of the locks, CONGRATULATIONS! You've made it one step closer...

On September 9th, 2006, all lucky winning combination holders (remember there's only a maximum of 16 people who will make it this far!) will be invited to the Centennial Arena as part of our Valley East Lions' Charity Days festivities. (In the event that nobody opens any of the 16 locks, non-winning combinations, which will be retained by the vendors, will be put into a drum, and a winner will be drawn from there.

At the Valley East Lions' Charity Days, each person will be given another random combination code, one of which will open the treasure chest containing a TRIP FOR TWO TO CUBA!!!

Please support your local businesses and come out to try the combinations. If you have any questions, contact Marcel Servais at 969-5898.

Proceeds from this draw will benefit Palliative Care.

Locations of Combination Locks from July 13 to July 19
Town & Country Clips
Depanneur Plourde Mini Mart
Pam's Deli
Chenier Marche Richelieu
Caza Auto Parts
Cortina Pizza
Jamie's Napa Auto Pro
CAisse Populaire St. Jacques
Western Valley Auto
Sudbury Online Services
Valley East Today
Pizza Gallery - Val Caron
Sole Mates Family Footwear
Hanmer Medical Pharmacy
Remax
Local Food Banks (Shelley Martel)
Try out your combinations on the locks located at the above sites. If your combination opens the lock, you are one of the finalists in the Trip To Cuba Contest.
Sole Mates Family Footwear Now Has Two Locations To Serve Customers Throughout The Greater Sudbury Area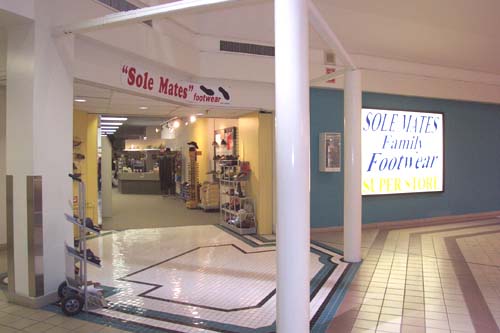 Rob Cousins, owner of Sole Mates Family Footwear is pleased to announce that he has opened up a new 3600 square foot store at the Rainbow Centre in Downtown Sudbury.

Sole Mates Family Footwear now has two locations in the City of Greater Sudbury . The first store opened in the Hanmer Valley Shopping Centre in the spring of 2003. The decision to expand to Downtown Sudbury was based on several factors.

"Our philosophy at Sole Mates Family Footwear is based on the fact that we want to establish a long-term relationship with each of our customers. We are not interested in a 'one-time' sale. We want our customers to come back to us on a continuous basis, so we give them personalized service and pay particular attention to their individual footwear needs," explained Cousins. "During the first couple of years we noticed that a growing number of our regular customers were coming from Sudbury . Therefore, I began to look for available sites in Sudbury in order to provide a more convenient location for customers who lived outside of the communities of Valley East and Capreol."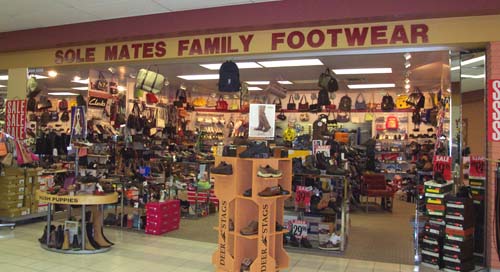 According to Cousins, the Rainbow Centre offered everything he was looking for in a second location. "The Rainbow Centre has become one of the most popular shopping centers in the City of Greater Sudbury . The management is committed to improving the shopping experience for customers of all ages and it's overall image has been revitalized as a result of the opening of the Hart Department Store. This is an ideal location for the kind of service we provide to our own customers. The Rainbow Centre is right beside the Public Transit Terminal; it is in the middle of a high density downtown residential area; it is within walking distance of several hotels and motels; and it is in the heart of the downtown business district which contains thousands of office workers from the entire City of Greater Sudbury . On top of that, there is free parking for our customers and I was able to secure one of the prime locations within the Rainbow Centre."
The initial response from the public since the opening of Sole Mates Family Footwear in the Rainbow Centre has been overwhelming. "Even I didn't expect the immediate results we are receiving. Everybody we have spoken to is extremely impressed with the layout, the selection, the quality and most of all, the personal service. We will continue to go out of our way to completely satisfy the needs of every one of our customers. Whether you are visiting from out of town, or you are a life-long resident of the Greater Sudbury Area, you can rest assured that you will be given the special treatment you deserve at Sole Mates Family Footwear. That is our guarantee and it is something you can count on."
For more information please contact Rob Cousins at (705) 969-7549 or (705) 675-7613. You can also visit our web site at www.solematesfamilyfootwear.ca.
Testimonials Say It All When You Are In Business...Just Ask Ron Pedneault of FANTASTIC FLOORS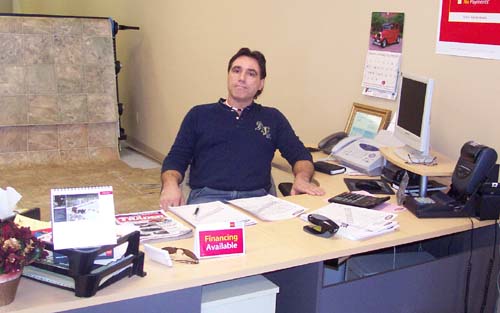 "I am so pleased with the way things are going right now that I wish I would have done this years ago," explained Ron Pedneault when asked how he was enjoying his new store in Val Caron.

Pedneault's beliefs have all been confirmed since opening on October 2005.

"I knew that I could provide customers with the best prices in the region. I also knew that with my experience and knowledge of the flooring industry I could provide them with a level of personalized service that very few other stores can offer. Therefore, when people come to Fantastic Floors they are more relaxed and don't feel pressured to buy something that isn't right for them. They appreciate the fact that I am willing to work with them, and examine all of the options so that when they do make a decision that they will have to live with for a long time, it will be the right one for them," he explained.

Pedneault has found that there are four things that customers are looking for. The first thing they want is a fair price and that is why they 'shop around', both from store to store and over the internet. Store owners and sales persons better realize that when a potential customer comes in the door today, he or she knows pretty much what the price should be.

After a fair price, people are looking for customer service reps who have good product knowledge. They do not want to be served by sales reps who simply read the brochures or who cannot answer simple questions.

Next they want to feel that you are honest. Don't try to put something over on a potential customer or your reputation will be spread quickly throughout the entire community.

Finally, they want excellent service that they can count on.

"I have found that people like my honest approach. For example, if they come in looking for rock-bottom basement prices on inferior products, I explain why I do not carry those items. When they see why the prices are so low in some of my competitors lines, they understand why I steer away from them," Ron went on. "I tell them that I would rather lose a sale if I know that the customer will not be happy with the end result. I don't want them to blame Fantastic Floors for a product that I know will not last and will not stand up to the wear and tear of normal family life. I would rather sell them something that I know they will be happy with for many years to come. I build my business on something that I will never compromise - my reputation."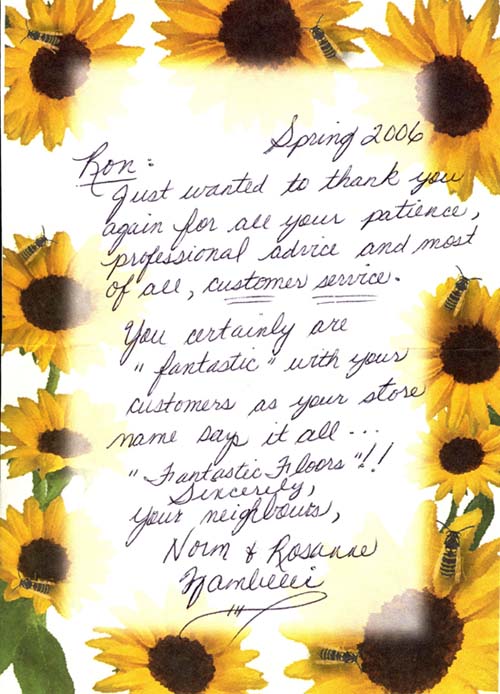 FANTASTIC FLOORS, is open Monday to Wednesday, from to ; open late until on Thursdays and Fridays, and; open until on Saturdays.

We also invite you to visit our new web site which can be found at www.fantasticfloors.ca to take a virtual look at FANTASTIC FLOORS.
Long Distance Calling???
? Interested in Voice Over Internet Technology??? Need Your Computer Repaired???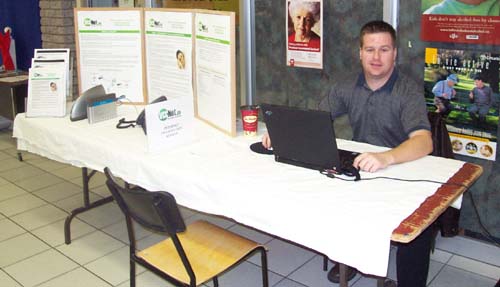 Edgar Lajambe, is a 30-year old life-long resident of Hanmer. His passion for computers and information technology goes back to a high school co-op placement he had in 1994 with a company called the AMS Group. When he graduated from St. Charles College he discovered that there were a lot of people who kept coming to him for computer repairs and consulting, so he formed his own company, Valley Computers & Consulting.

When VoIP (Voice over Internet Technology) was first introduced to Sudbury , Edgar saw this as the future of communication and immediately jumped on board; studying everything there is to know about the technology. As a result, he formed another division of his company, called VCCNet.ca Internet Solutions, which deals with long-distance discount calling and the use of the internet for communication purposes.

Edgar has joined forces with another locally owned firm, Infocom Canada Business Consultants Inc. which operates Valley East Today, a marketing & public relations company which publishes a community web site and weekly online news magazine.

"The cost of long distance calling has always been a detriment to people living in the north," Edgar explained when asked why he feels so strongly about the communication services he now provides to the community. "I know so many of my friends and acquaintances who have children or parents living in other parts of Ontario . They would love the chance to talk to them more often by phone, but long distance charges really cut into the budget; especially for seniors who would love to talk to grandchildren, or parents who have children away at university or college."

"Once people find out how easy it is to switch over to my plan, and they realize that there is absolutely no risk or long-term commitment – that all they get is the freedom to talk on the phone to anyone in Ontario for as long as they want for one low price of $15.95 a month, they are sold," Edgar went on.

Edgar also repairs and programs individual computers for both commercial and residential use. You can drop in and see him at his office in the Hanmer Valley Shopping Centre, or he will come directly to your home or office.

Whatever you are looking for, give Edgar a call at 670-4039 or you can go to his web site at www.vccnet.ca and see how he can meet your needs.