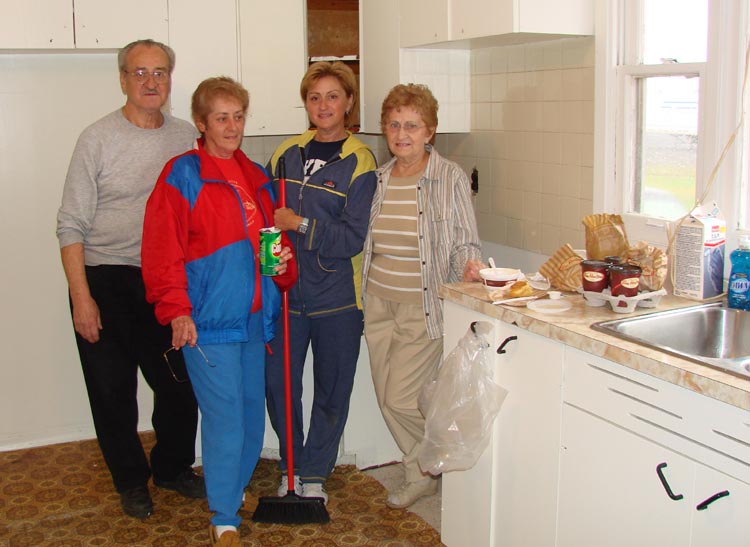 After spending the past 14 years living in Lebanon with her husband, Sam Zoghbi, Monique Laderoute seemed to have it made. She and Sam had a great life. He was doing very well in the restaurant business and she was developing a solid reputation as a professional interior designer. And then around the middle of July 2006, their world was turned upside down when Israel invaded Lebanon and Monique was forced to flee from her home near Beirut and seek evacuation back to Canada.
With their assets frozen in Lebanon, Monique and her two teenaged boys were only able to bring one suitcase each out of the country. "I didn't even have enough money to make a phone call from the bus station," recalls Monique. "But even though I have nothing and I have to start out all over again on welfare with an empty apartment, I am so grateful to have escaped with my sons. I'm back home now, and I will never leave again."
On October 1, 2006, Monique, 3rd from the left in the photo above, stood with her parents, Ron and Susan Laderoute, and her aunt Jean Somers, in the kitchen of the home that was rented from Val Mazzuca.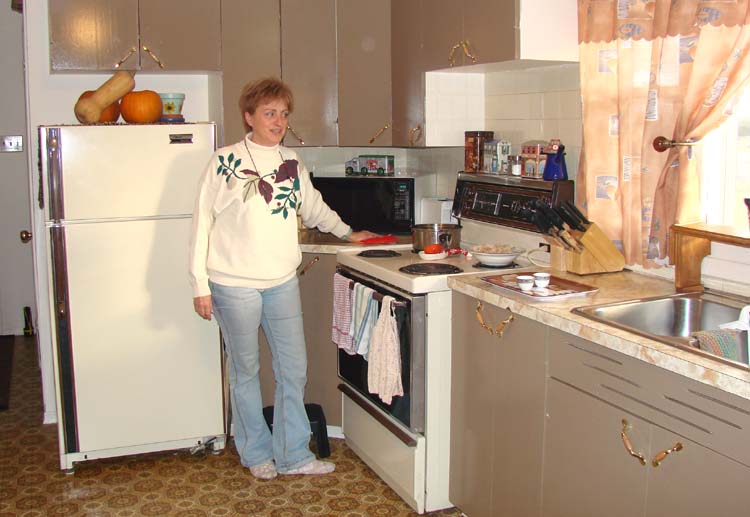 Today, Monique, stands in her newly refurbished kitchen, and expressed her extreme gratitude to the community of Valley East for coming to her assistance in her time of need.
"At the beginning of October, I had nothing," Monique explained. "Then I discovered that this whole community is my family and it has been non-stop. People have been so kind to us and have been unbelievable in their support."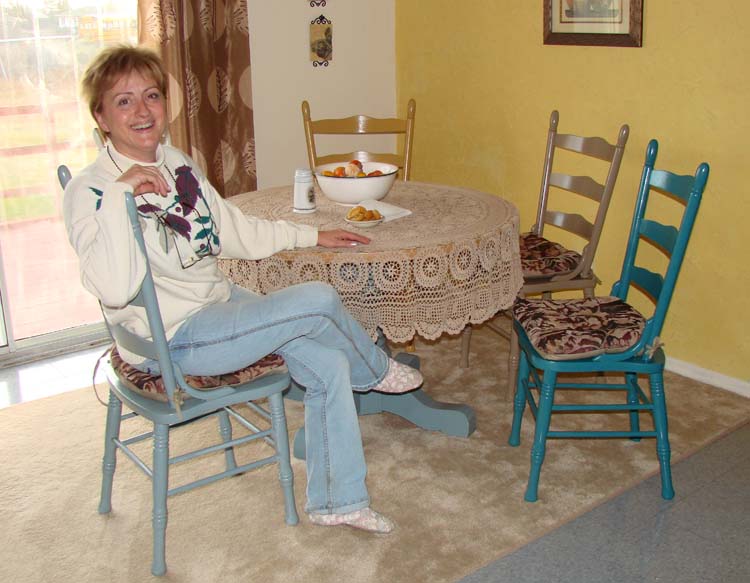 As she sat at her new table in the dining area, Monique reflected on the past. "I had it all before; diamonds, furs, a villa, a BMW and plenty of money, but I forgot what it was like to belong to a community and to have that feeling of family. I can truly say that I've never been happier than I am right now. I think the whole war in Lebanon started to force me to return home to this. I needed something drastic to happen to detach my life from the rut I'd fallen into."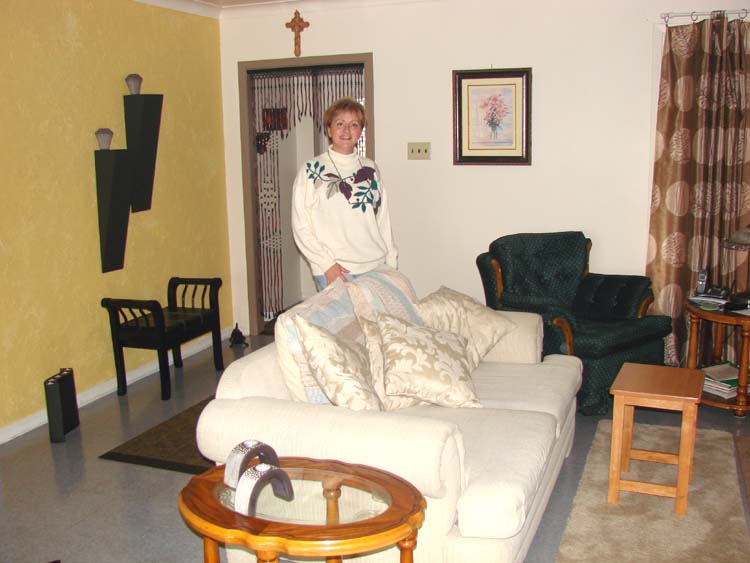 Monique contends that "possessions are nice for making life comfortable" but she wouldn't change a thing in her life as it stands right now.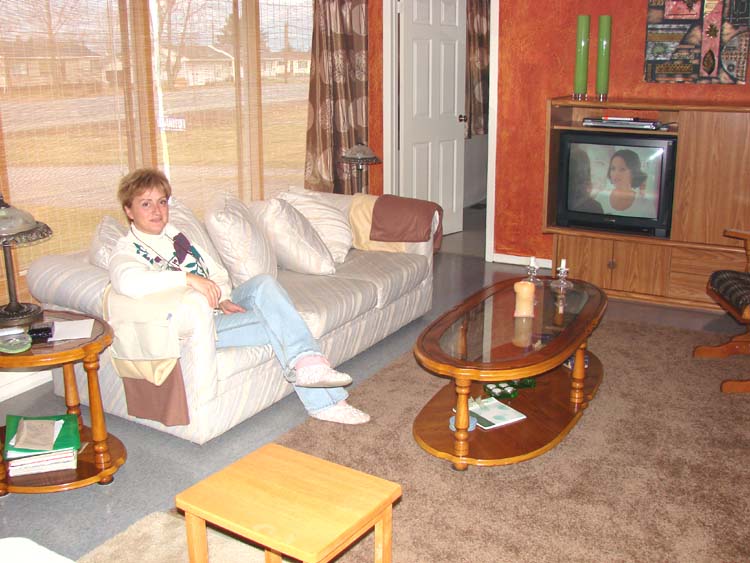 "Having seen the worst of people in Lebanon during the war, and then seeing the very best of people back home as they have come to the assistance of my sons and I, it is truly an experience that has made me a better person," she continued while sitting in her living room.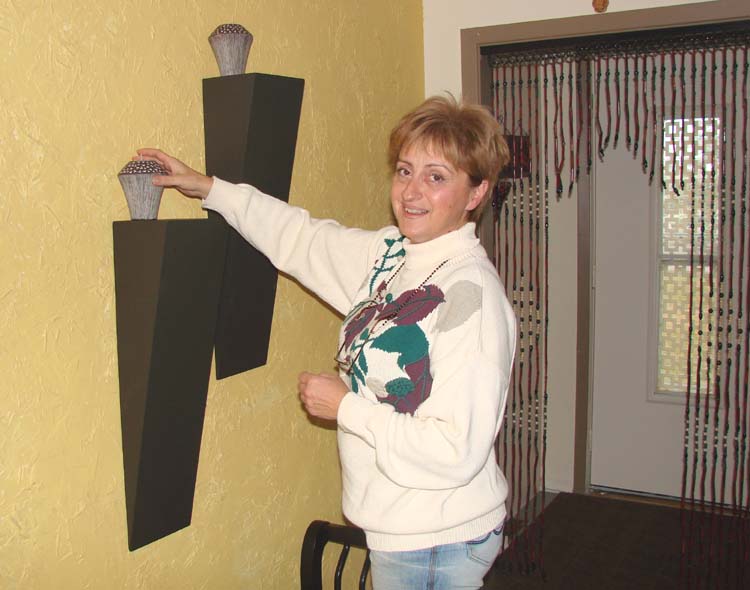 Monique and her sons moved into their home on Thanksgiving Day. "I wanted to move in on Thanksgiving Day for obvious reasons. And that night, a stranger knocked on the door and left us two wall hangings plus two gift certificates for Tim Horton's. Just out of the blue, he came knocking at the door."

As Monique goes through the house, she points out many of the items that were donated and has a story to go with them. "What is really touching is that so many of the donated items meant something special to the people who donated them. These are not just furnishings and wall hangings, they tell a story about how wonderful it is to be back home again in Valley East."