St. Kevin's Christmas Tea & Bazaar One Of The Major Events Of The Year In Valley East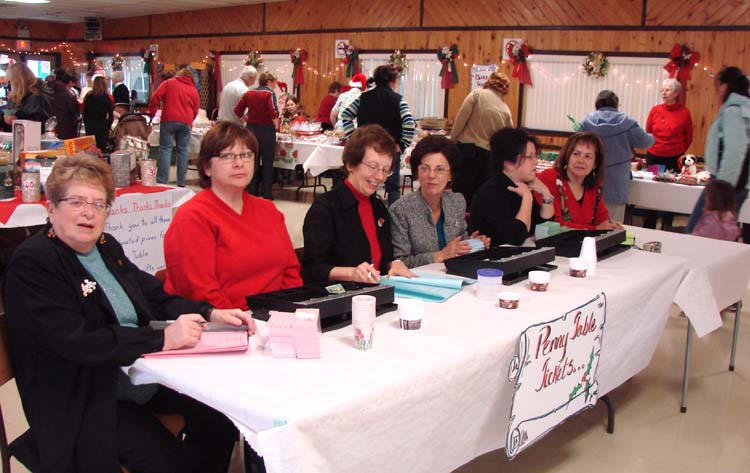 The St. Kevin's Parish C.W.L. held their Annual Christmas Tea & Bazaar on November 12, 2006 at the Centennial Arena. Hundreds of local residents turned out for another afternoon of refreshments, crafts, baking, penny table, raffles, etc. and just some good 'old-fashioned' community spirit. With 80 different items on the Penny Table, the ladies in the photo above were kept very busy selling tickets as the visitors arrived.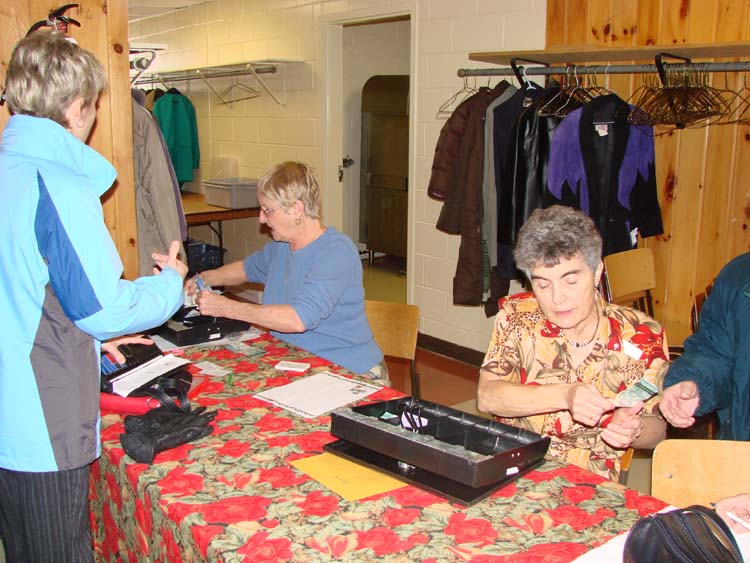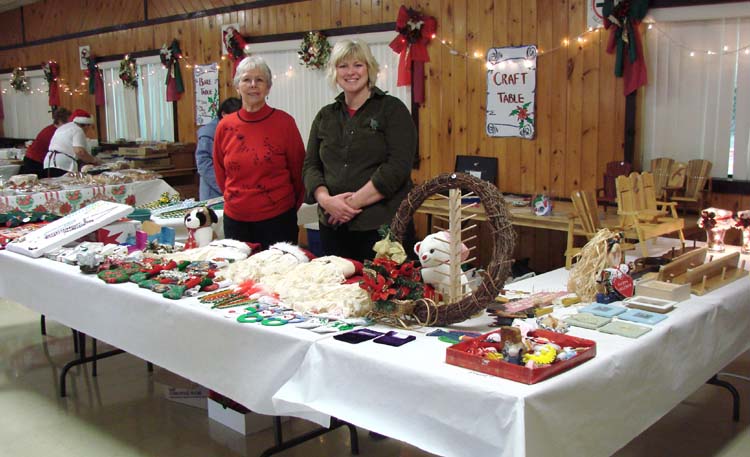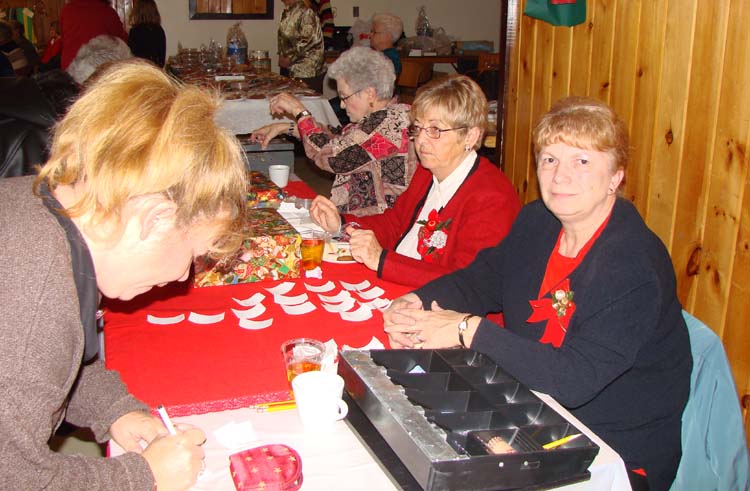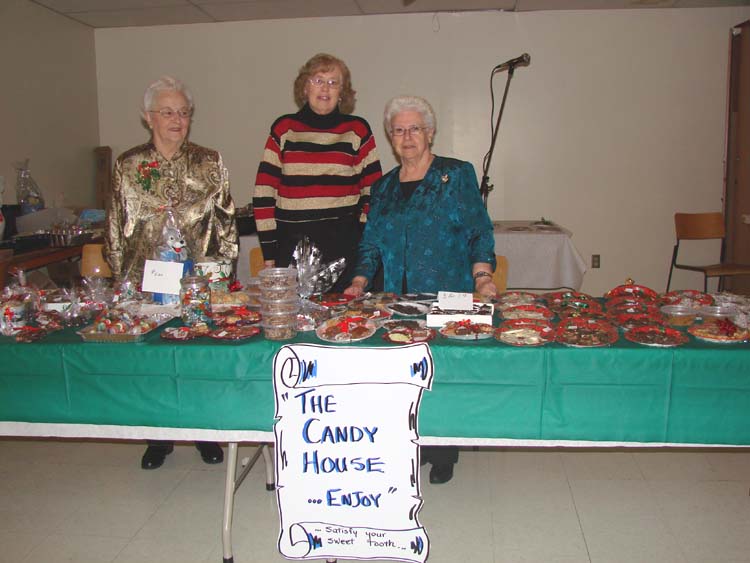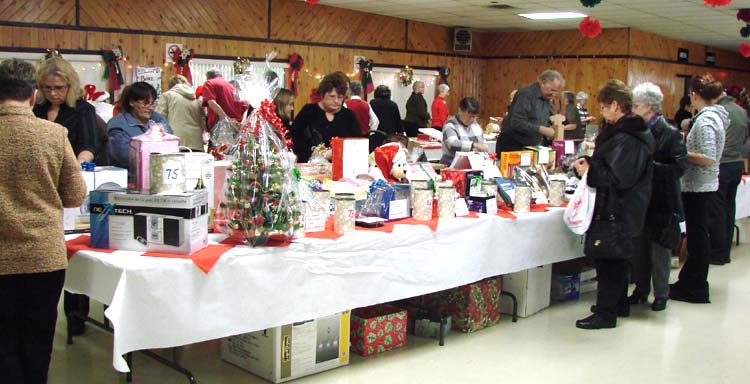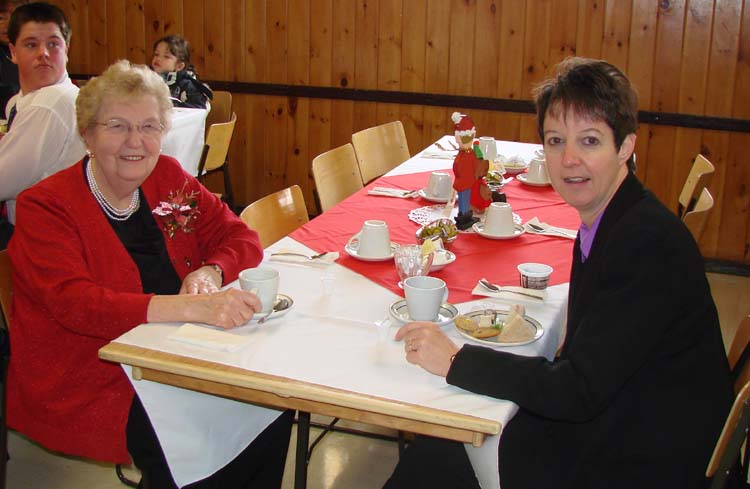 Doris Labelle, the Chairperson of the Tea & Bazaar, took time for some coffee and a brief chat with Shelley Martel, MPP for Nickel Belt.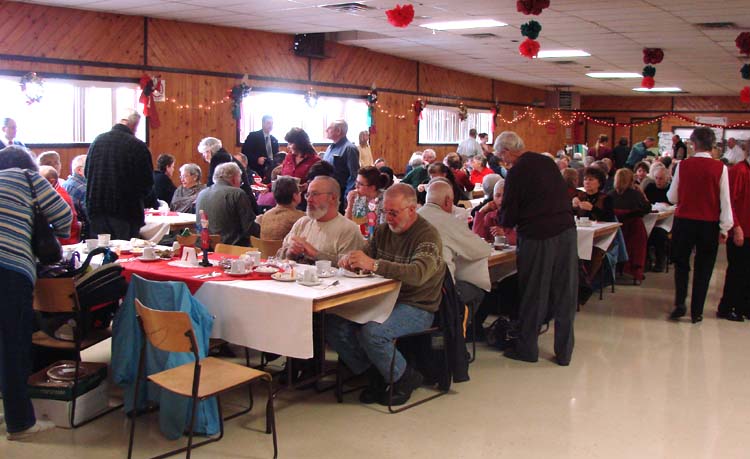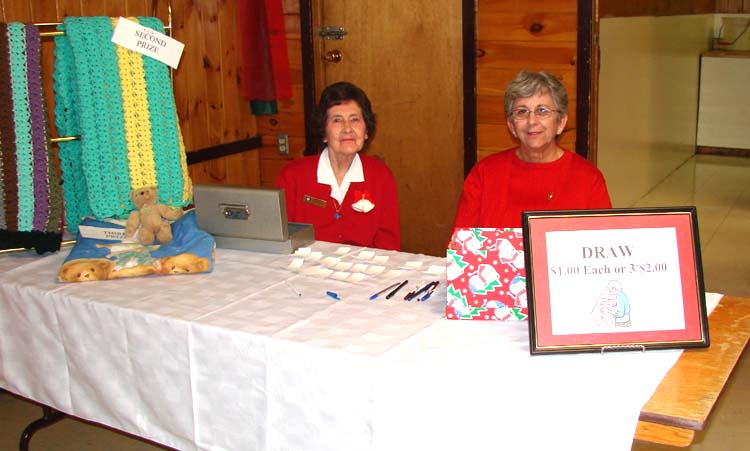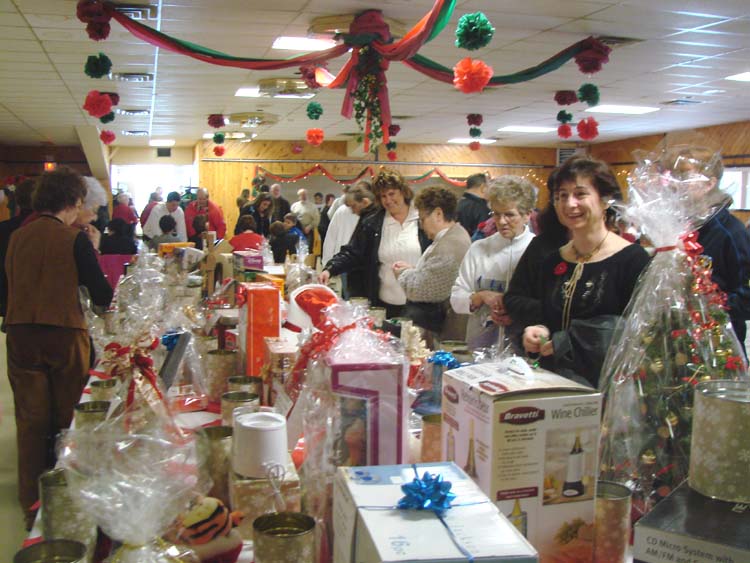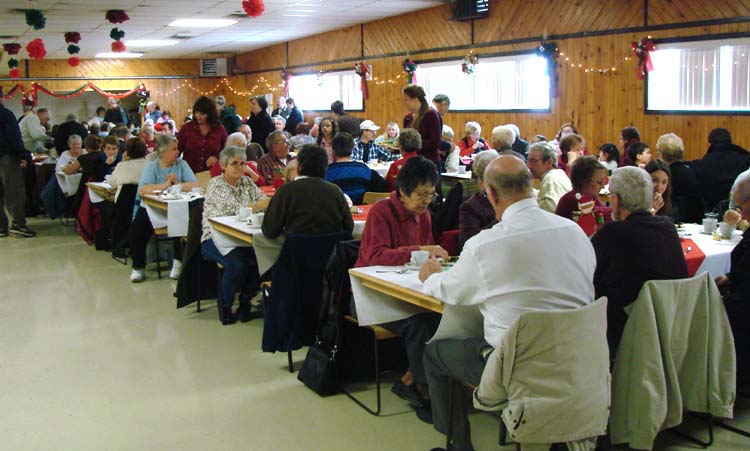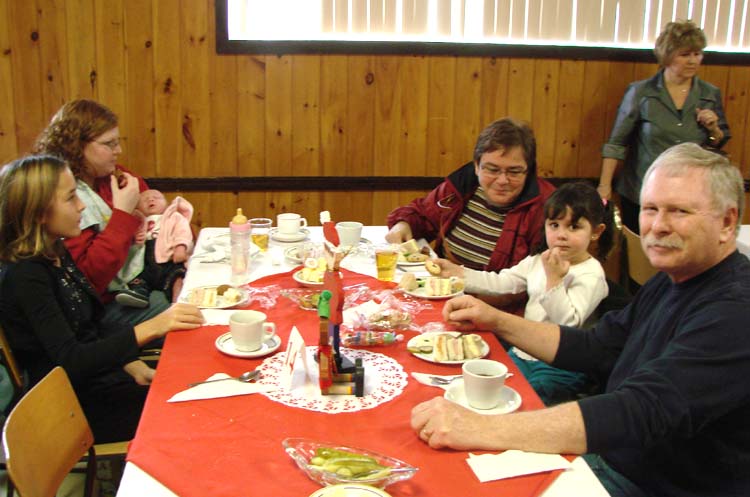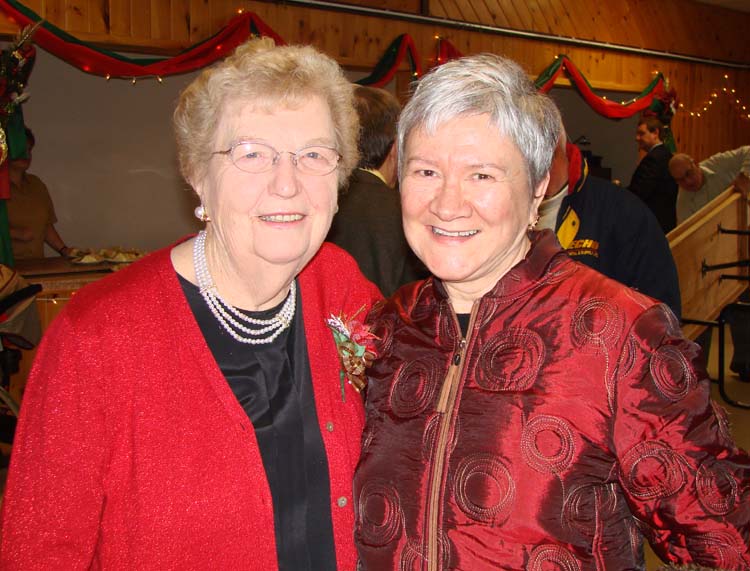 It takes a whole year to plan and organize the St. Kevin's Parish Christmas Tea & Bazaar, but at the end of it all, both Doris Labelle, Chair of the Tea & Bazaar, on the left, and Bertilla Rodriquez, President of the C.W.L. felt it was well worth the hundreds of hours of effort put in by all of the volunteers.