RAYSIDE BALFOUR WHITEWATER
BRUSH & PALETTE ART CLUB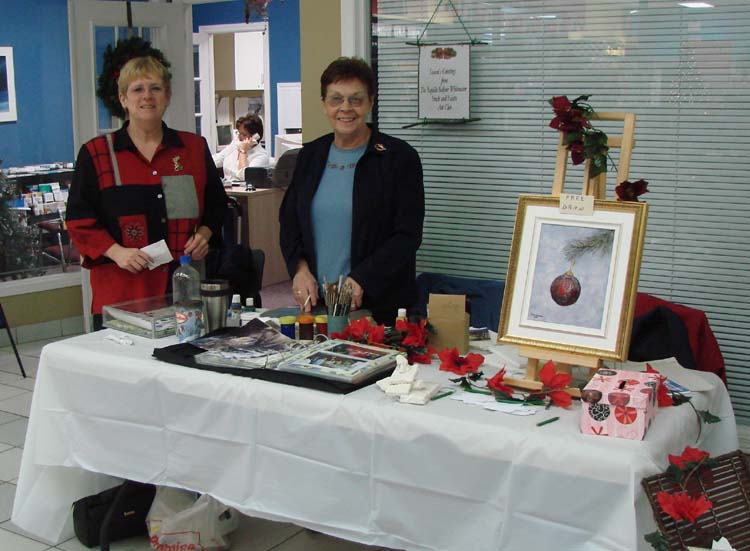 Vikki Girard, on the left, President of the Rayside-Balfour Whitewater Brush & Palette Art Club, and Shelvie Boivin, Treasurer of the Club, are shown taking a break from demonstrating some of the techniques used by Shelvie and other members to whom she has given instruction. The Club conducted their First Annual Valley East Art Exhibit from November 24 to 26 at the Hanmer Valley Shopping Centre in Hanmer.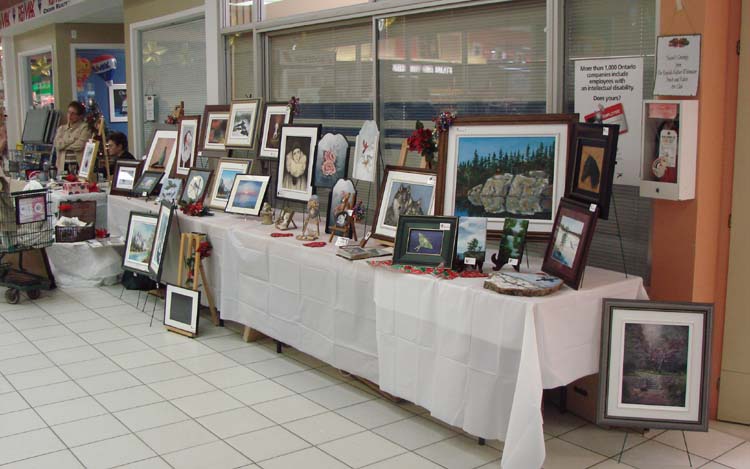 The club meets every Wednesday and Thursday from 10 a.m. to 2 p.m. at the Club House which is situated in the Azilda Waterfront Park. Every Monday and Wednesday evening members provide lessons to people who are interested in learning more from the gifted artists.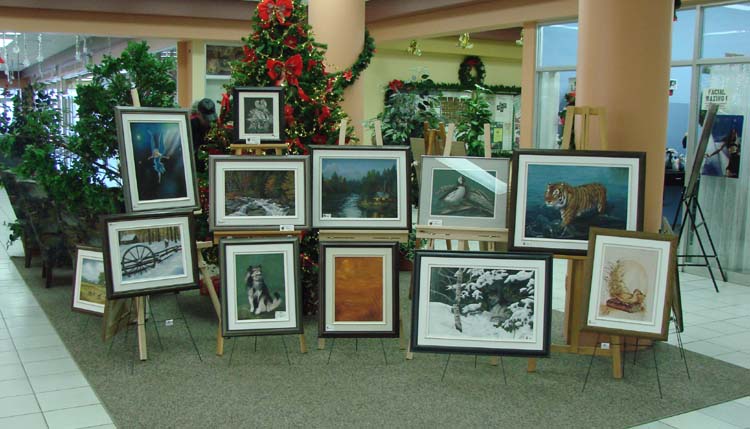 With over 70 active members, the Rayside-Balfour Whitewater Brush & Palette Art Club offers local residents an opportunity to explore a different form of recreation. Membership fees are only $20 per year. Private lessons can be arranged for about $100 for ten weeks of three-hour sessions, therefore, this is something that even inexperienced persons will find enjoyable. Club members hail from all over the Greater Sudbury Area.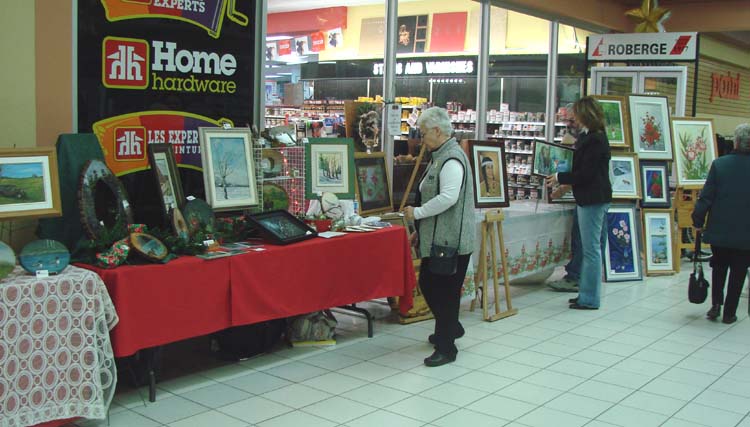 The Club conducts one Art Show in June in Rayside-Balfour and has now added the November Valley East Art Show to its annual calendar of events.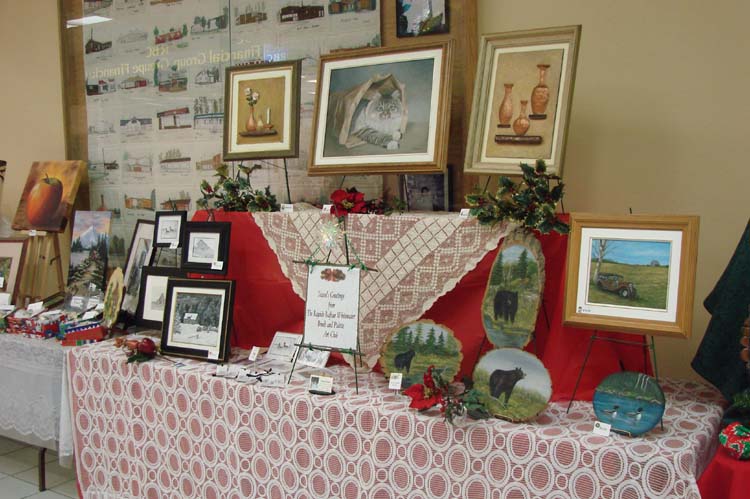 For more information on the Rayside-Balfour Whitewater Brush & Palette Art Club, call Vickki at 855-9791.

Anyone interested in finding out more information about the Valley East Art Club is invited to contact Rachel Ranger at 897-5101. The Valley East Art Club meets Mondays at 10:30 a.m. at the Senator Rheal Belisle Centre in Blezard Valley.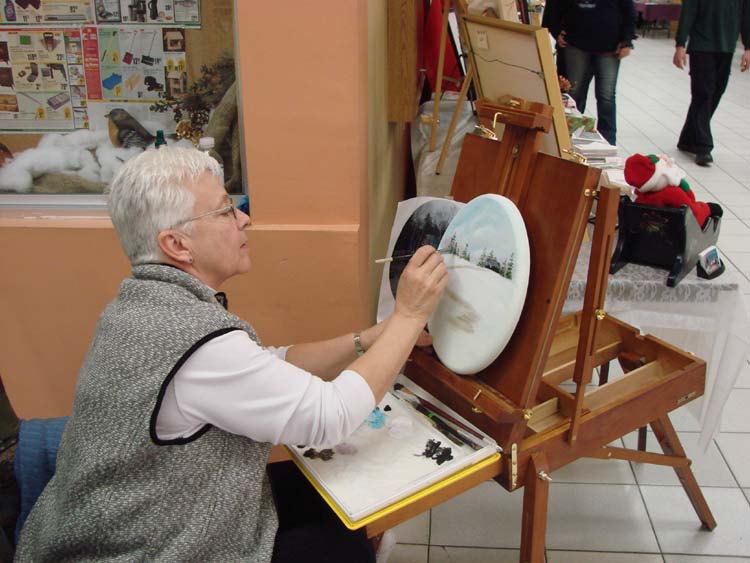 Here we see Madeleine Belisle demonstrating the technique of acrylic painting. She is copying the image from a photograph to the left. This project will take at least a full weekend according to Madeleine.