CLUB AGE D'OR CENTRE LUNCH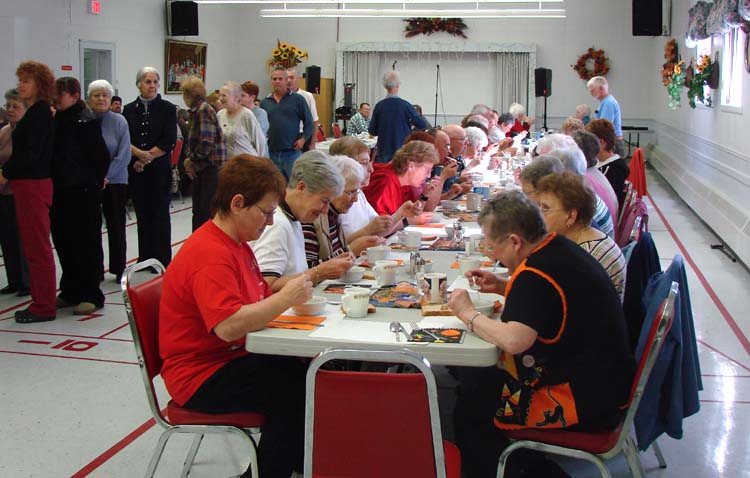 The lines move quickly during lunch time.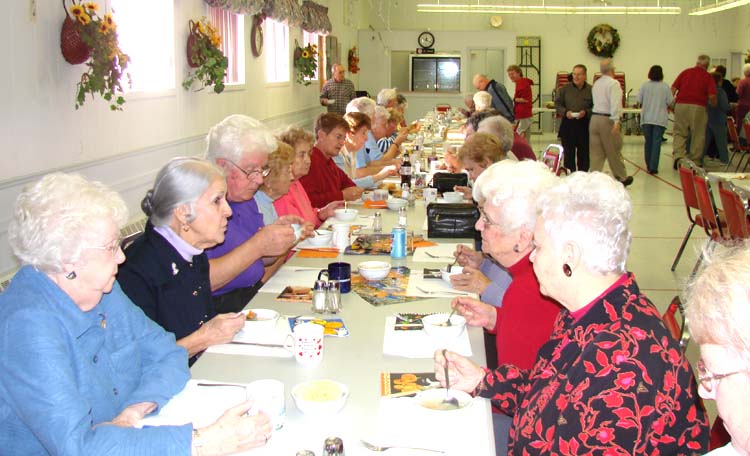 Mary Sawyer, on the left, along with Gerry Lee and Jake Neufeld enjoy the company of others who have gathered for the delicious lunch.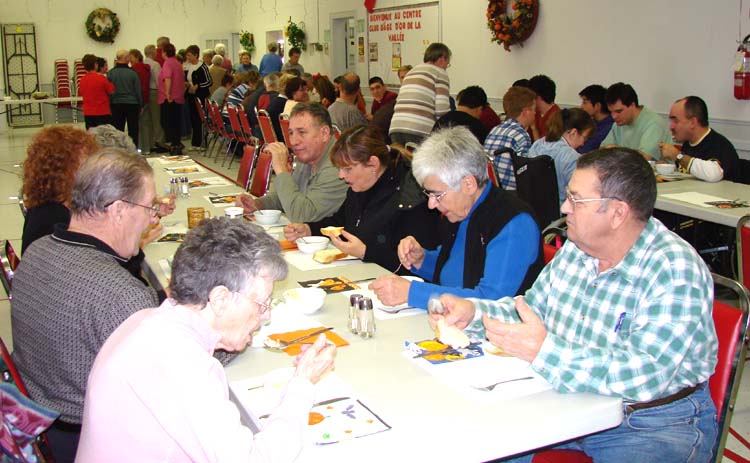 As you can see from the photo, the hall was packed full with people seeking an afternoon of comraderie and conversation.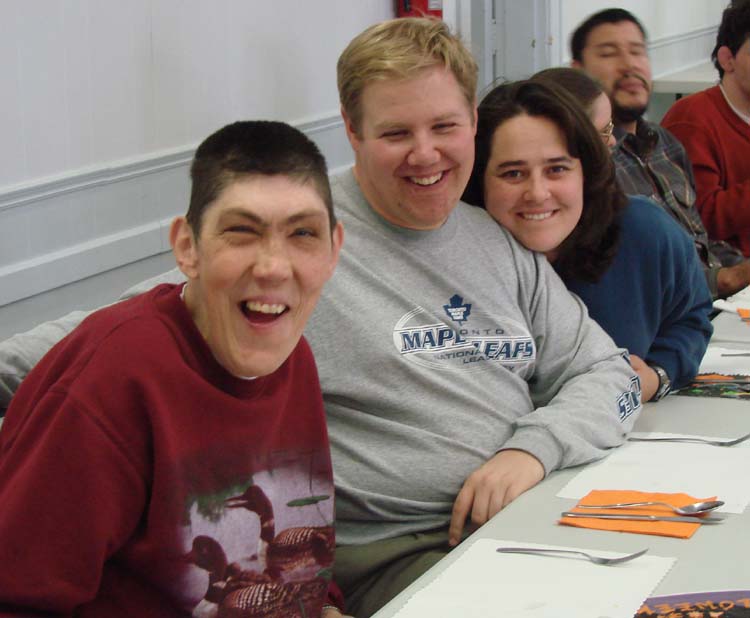 Chris Jones, Michael Hobson, and Jamie Dumais, from Our Friendship Centre in Lively, ham it up for the camera.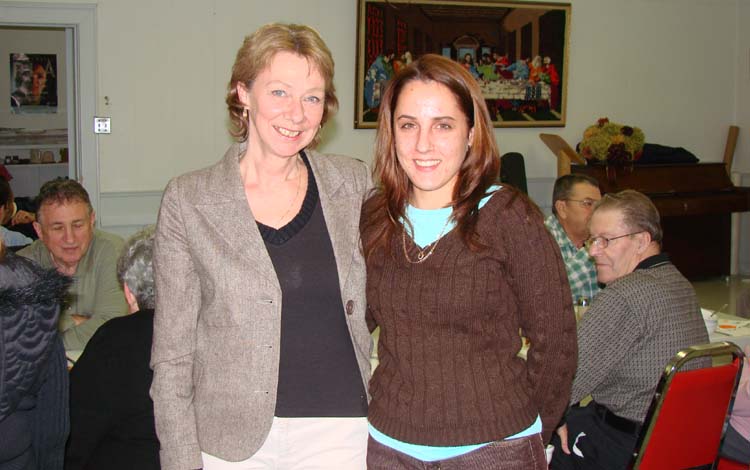 Danielle Gervais, Coordinator of the Centre and Michelle Cote, Instructor of the Computer Program, wait their turn in line for lunch.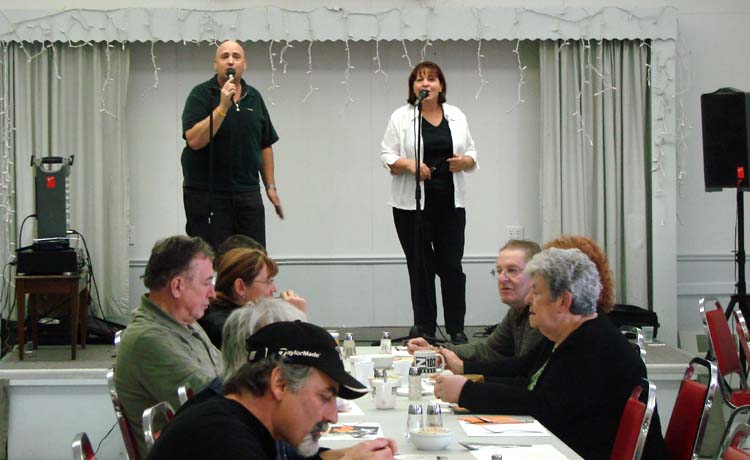 Gilles Coutu provided the Kareoke entertainment for the afternoon.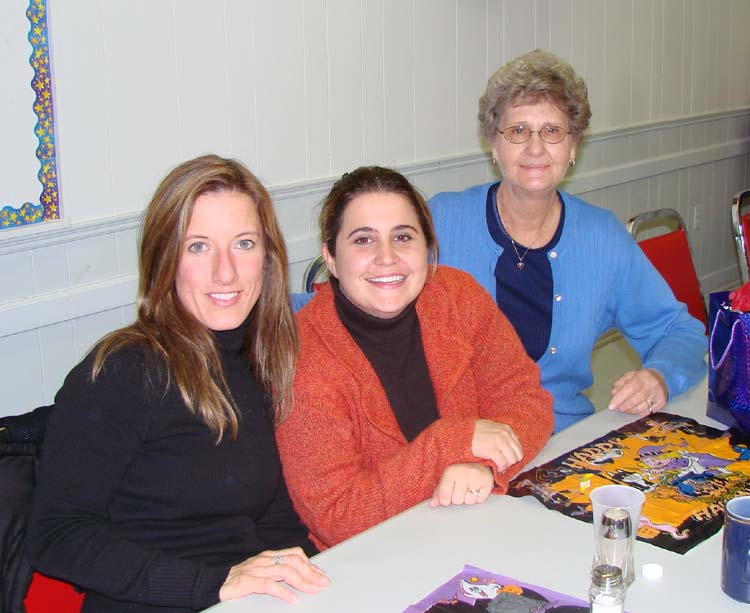 Support Workers from Our Place in Blezard Valley, included: Michelle Tryon, Jody Matthews and Rollande Charette.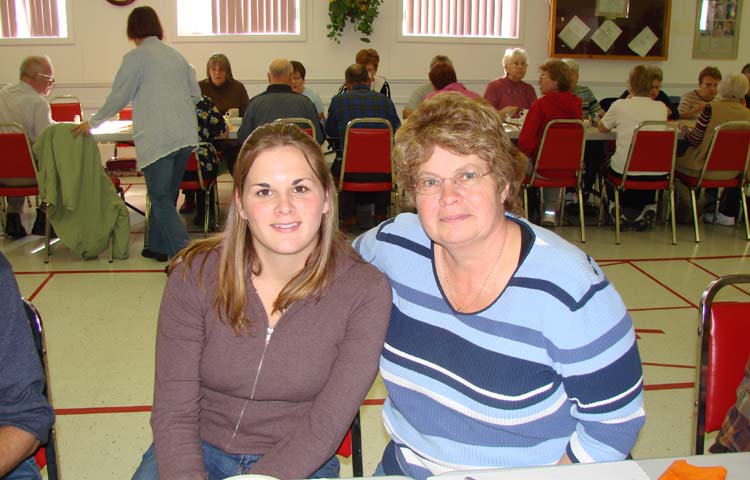 Tracy Perih, on the left, and Cathy Oja, are support workers from Our Friendship Centre in Lively.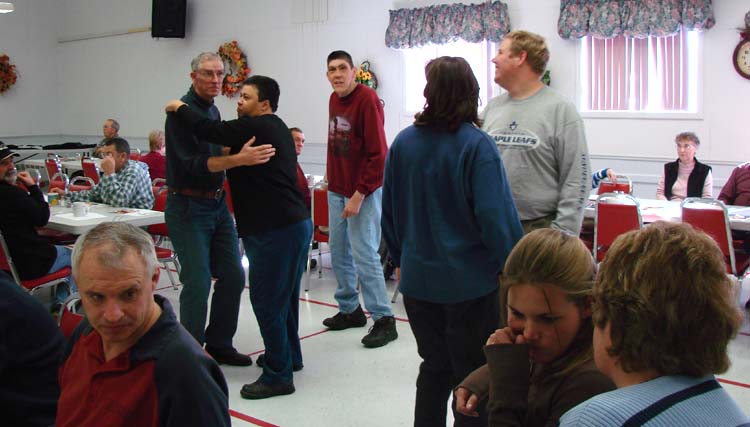 Once the music started Chris Jones (in the middle of the photo) and his friends danced the afternoon away. Below, you can see the guests enjoying their meal.