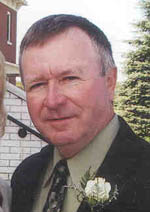 Finding A Qualified & Competent Tutor Is of Utmost Importance When It Comes To Assisting Secondary School Students
There is no question that a good "personal tutor" otherwise known as a "learning coach" can make all the difference in the world, whether you are struggling just to get a passing mark or you are attempting to get the highest mark possible so that you have a competitive advantage when trying to get into your desired post-secondary school program.
Therefore, when it comes to the selection of a suitable tutor to help a secondary school student achieve success, regardless of the subject or grade level, I will not compromise on the qualifications and competency of the instructor. You have my personal guarantee that a tutor from The Learning Clinic will be someone who will give your child the best chance of successfully accomplishing your goals and objectives.
Before you go on, have a look at the features of The Learning Clinic Tutoring Program by clicking on the link below:
FEATURES OF THE TUTORING PROGRAM
Robert Kirwan, O.C.T., B.A.(Math), M.A.(Education)
Professional Learning Coach &
Director of The Learning Clinic Tutoring Agency

FINDING A TUTOR FOR YOUR CHILD
If you are interested in finding out what we can do for your secondary school child, just pick up the phone and give me a call at (705) 969-7215.

You can also feel free to send me an inquiry by email at rkirwan@thelearningclinic.ca

If after you have looked over the web site and spoken to me about the services that I provide through The Learning Clinic, you decide to allow us to work with your child, we will begin the process.

I will personally review your child's current situation with you in order to establish some realistic goals and objectives. Together we will develop a preliminary "plan of action" which will guide the tutor during the early stages.

Whereas time is of the essence when it comes to finding a tutor for a secondary school student, I will try to do this initial consultation over the phone so that we can get on with the process of finding a suitable tutor. However, there are times when it is advisable to meet with you and your child in person in order to fully appreciate the challenges we are facing.

If possible, I will try to arrange for a tutor who attended the same secondary school as your child. I will also try to find a tutor who is taking the same course of studies your child hopes to pursue when he/she reaches the post-secondary level.

The tutor will meet with your child at your home and will provide him/her with one-on-one instruction. Besides the added convenience of not having to travel to another location, it ensures that your child will have access to the necessary materials, books, computers, and other resources that he/she normally uses at home..

Depending on your child's needs and the "plan of action", the tutor will meet with your child for sessions that will usually be 90 minutes in length. There are situations when longer sessions are called for, but most of the time one 90 minute session per week is sufficient.

You and your child's tutor will arrange to meet for instruction sessions on days and times that are mutually agreeable. The days may or may not be different each week and meetings may be more than once per week if that is agreeable to both you and your child's tutor. You may ask for more sessions during exam periods or when your child has major assignments on which to work.

We can usually find a tutor for your child within three or four days of your making contact with us.
The first meeting between the tutor and the student will be held at the earliest opportunity:



- to identify the baseline from which to begin & determine the best approach to accomplish the goals;


- to become familiar with the student, establish routines and get settled into the instructional program;


- to begin implementing the plan of action subject to ongoing review, evaluation and revision.

At the beginning of each session, the tutor will first of all assist your child with any difficulties that he/she may have encountered since the previous meeting. Our goal is to make sure that your child does not fall any further behind in his/her studies so we want to help "keep up" with classroom responsibilities.

The second portion of the session will be spent preparing your child for new topics that may be coming up in the week(s) ahead. The goal here is to make sure that your child has an easier time understanding new concepts. This means that your child must ask teachers for a brief outline of the topics that will be addressed in the week or two ahead.

The third portion of the session will be spent preparing for tests and/or assignments that may be coming up in the immediate future. The tutor will help develop some effective study skills and assist your child in prioritizing the material that you should be studying for the test.

The fourth portion of each session will be devoted to helping your child understand concepts that he/she may have had problems with earlier in the semester which may be tested again on the final exam. Even though the material has been taken during the first part of the semester, it will still be on the exam so it is important to review concepts that presented difficulty previously.

The tutor will provide you and your child with his/her email address and phone number so that contact with the tutor can be made if needed in between sessions. There are times when your child may need some simple advice or guidance over the phone to clear up a particular problem.
PAYMENT POLICY

LOW HOURLY RATE:
We feel you will find that the hourly rate charged by The Learning Clinic Education Centre is very reasonable considering the range of services provided by our personal tutors.

Our regular rate is $36 per hour payable in six hour blocks of $216.

This rate is comparable to other tutoring options offered in the Greater Sudbury Area, but we feel that no other company offers as many value-added benefits as The Learning Clinic Education Centre, therefore, when you compare the value you receive, our rates are second to none.
INITIAL INSTRUCTION PERIOD:
You will be required to pay for the first six hours when you begin the first instruction session with your tutor.

Payment of $216 by cheque will be made payable to THE LEARNING CLINIC at your first session.

All sessions will be a minimum of 90 minutes in length and should be scheduled once a week unless otherwise arranged between you and your tutor.
SUBSEQUENT INSTRUCTION PERIODS:
Each installment payment that follows will purchase a block of six (6) instruction hours.

Therefore, at the end of each six hour period, you will be given an invoice for the next six hours. Payment will be given to the tutor at that time unless otherwise arranged through Robert Kirwan.

The total amount of each invoice will be $216 made payable by cheque to THE LEARNING CLINIC.

If you want the tutor to visit you once a week the cost will be approximately $216 per month.

If you want the tutor to visit you twice a month, the cost will be $108 per month.

If you only want the tutor to visit you once a month, the cost will be $54 per month.

Therefore, you are in control of the total cost.

However, your child will at least be receiving the support of a personal tutor to help him/her become more successful in school.
MATERIALS & SUPPLIES
Whereas the instructional program is geared to working within the current curriculum program being followed by the child at school, there should be very little need for additional workbooks or reference materials.

However, if you and the tutor feel some additional materials would be beneficial, it will be the responsibility of the parent to cover these costs.

No additional materials will be purchased without your prior approval.
THE BEST VALUE AVAILABLE FOR YOUR CHILD
We are confident that when you compare our program with its many value-added benefits, you will agree that it is not only the most effective tutoring you can find for your child, but it is also the most economical.

If you have any concerns about your child's education, please take the first step and allow us to review your situation. We can at least recommend a program that might meet your needs and then it is up to you to decide what you would like to do.
The
Learning Clinic Education Centre offers parents and their children a program that is totally different from anything else you will find in the entire area. There are so many added benefits to working with a personal "Learning Coach" from The Learning Clinic that you will sometimes feel as if the tutor is more like a "family friend", and not a professional service provider.
ONE-ON-ONE

INSTRUCTION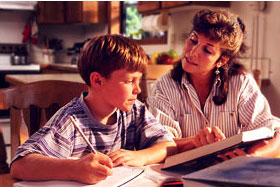 The Learning Clinic provides your child the full undivided attention of a personal tutor. Some tutoring franchise centers have a policy where your child will be required to share a tutor with two or three other students. With The Learning Clinic your child will always have the benefit of one-on-one personalized instruction. Not only will we provide you with a tutor who is qualified to help your child with his/her curriculum needs, we will find one who is also compatible to the personality of your child. We feel that having a tutor you enjoy being with and who shares some of your own personal interests could make all the difference in the world. We set the stage for success by finding the best available match for your child so that there is an instant bonding and the learning process is able to move forward.
IN YOUR OWN HOME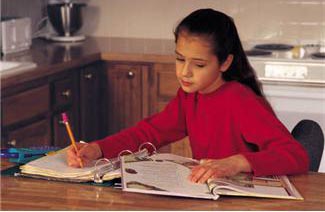 A tutor will come right into your home so that you don't have to disrupt your family schedule by going to an instruction center. We want to make the learning process as convenient as possible for the entire family. By arranging for a tutor to come to your home to meet with your child, the rest of the family can go about their normal routines without disruption. It also means that one or more of the parents are present at all times and can be assured that the tutor is accomplishing the desired goals and objectives with their child.

We recommend 90 minute long sessions session so that your child has the benefit of receiving instruction in a relaxed manner. It also allows parents time to discuss the progress of the child. The 90 minute session is broken up into small manageable segments in order to keep the student interested and fully focused. It also allows us time to work on immediate problems as well as progressive long-term skill development.
FLEXIBLE SCHEDULE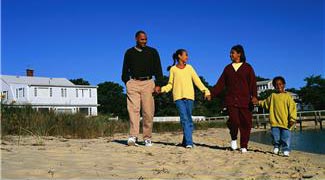 You and your child's tutor will work out a schedule that is convenient to everyone. Each week may be different and you can even schedule sessions as often or as little as you wish. We know that families are involved in numerous activities today and we don't want your tutoring schedule to interfere with other important family activities. Our tutors will cooperate with you at all times to make sure that the time and day of the sessions is the most convenient and beneficial for everyone involved. Furthermore, you can schedule sessions as often as twice a week or as little as once a month, depending on the needs of your child.
PERSONALIZED INSTRUCTION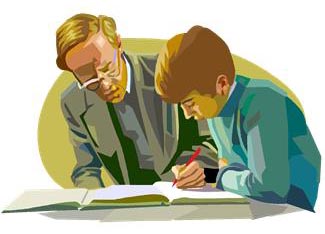 Because The Learning Clinic is a private practice, we are not required to use "packaged" programs prepared by head office as is the case with many franchised tutoring companies. Instead, we find out what your child is doing in class and help him/her develop the skills that are needed right now. This means that your child gets a personalized instruction program that is absolutely geared to his/her needs. As we are helping your child cope with the demands of the current school program, we are working on skills that will help your child in the future. This approach allows us to work with students from Junior Kindergarten right through to University and College. We help your child learn what he/she needs to know in order to succeed in the school program.
NO LONG-TERM CONTRACT TO SIGN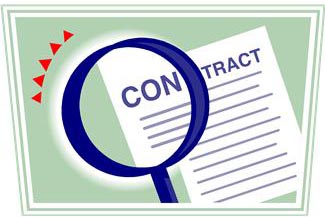 We don't want anyone to feel "trapped" at The Learning Clinic Education Centre. Therefore, you are only asked to commit to six hours at a time. When you decide you no longer wish to continue with the tutoring you can simply stop. You are not locked in to a long-term contract as is the case with so many other tutoring companies We want to give you the assurance that if you are not totally satisfied with the tutor or the program, you will be free to stop the sessions at any time. It also means that you can schedule your six hours as you see fit. Some parents spread the time over six or more weeks, while others feel that their children need to compress the sessions more closely together. The choice is yours and will be what is best for your child.
STOP & START FEATURE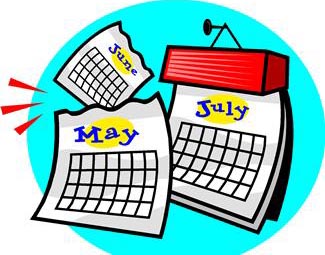 You also have the option of stopping the tutoring for a month or two, or even longer and then you can pick it back up again, usually with the same tutor and at no additional cost. Many of our students take the summer off and then contact the same tutor they had before the break to continue in the new school year.

We have also had some students who get help from a tutor at the beginning or end of each semester. Some students have called for another tutor several years after first receiving the assistance of a tutor from The Learning Clinic Education Centre. We maintain all records. Once you are a "client" of The Learning Clinic Education Centre, your family becomes part of our "data base", meaning that when you return we are familiar with your case history.
CONTACT WITH TUTOR
AT ALL TIMES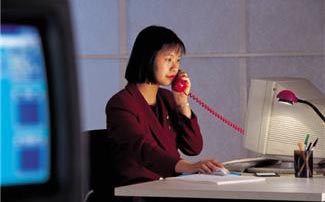 You have the ability to contact your tutor by phone or email in between sessions in case you have a concern that cannot wait for the next session. There is no extra charge for this service. This is one of the "safety" features we have built into our program. It means that if your child is ever in need of some immediate attention that can be resolved over the phone or with an email, then you can take care of the matter right away instead of having to wait until the next scheduled session.
FAMILY TUTORING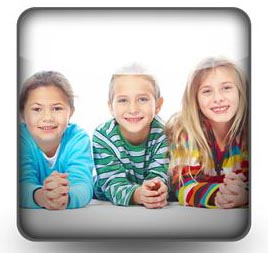 When we send a personal tutor to your home, you have the option of having the tutor take care of other children in the house. For example, the tutor may be coming in to look after the needs of one of your children, but if one or more of his/her brothers and sisters need some help from time to time, you have the option of asking the tutor to help them as well. This "Family Tutor" policy has been very well received by our parents who have children with different needs.
SHARING WITH A CLASSMATE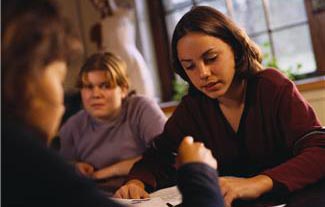 We also provide parents the option of having our tutor come in and work with two or three children who are in the same class. This means that your child can have one or two of his/her classmates come over to share the services of a tutor. Parents may then split the cost of the tutoring services and receive the benefit of small group tutoring that is geared to achieving similar goals and objectives within a much smaller budget.
YOUR OWN FAMILY EDUCATION ADVISOR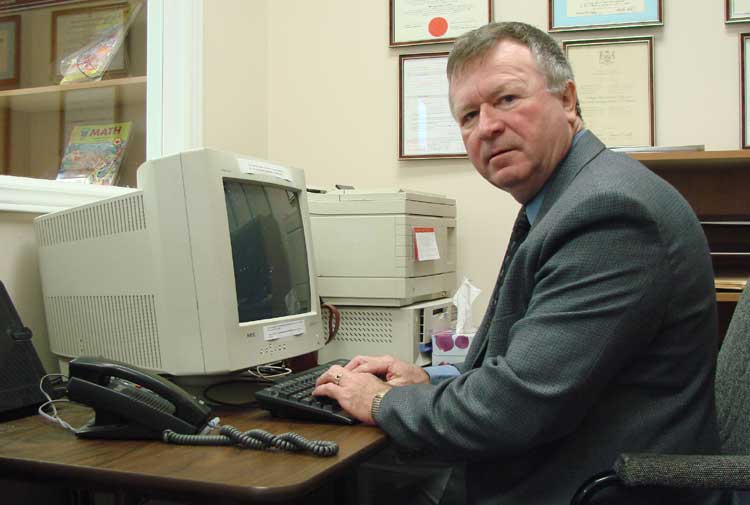 Robert Kirwan will act as your personal Education Agent and will be available to provide you with guidance and advice on any education and/or career planning concerns you may have. There will be many issues arising with respect to the education of your children over the years. Whenever you are in need of some professional advice or guidance, all you have to do is contact Robert Kirwan and he will be only too glad to help.

Kirwan also provides a service where he will represent you at IPRC and IEP meetings
AN AFFORDABLE TUTORING PROGRAM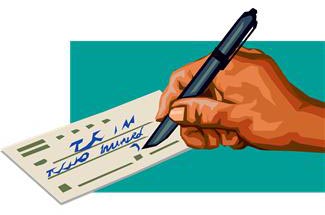 Most importantly, you can get help for your child that is not only effective; it is also one of the most affordable tutoring options around. Our fee is one of the best values around, especially when you consider that we provide you with a personal tutor who comes to your own home for one-on-one service.

The cost of tutoring services through The Learning Clinic Education Centre is only $36 per hour.

We feel that this rate is extremely competitive when compared with comparable tutoring options in the Greater Sudbury Area.