WOODWORKING
SHOP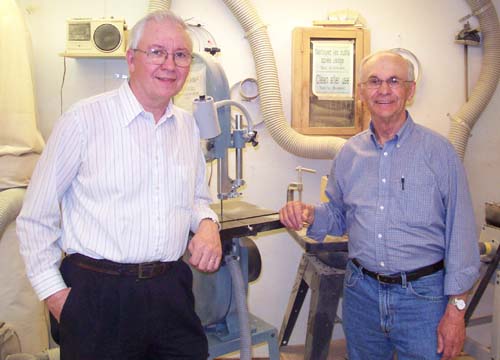 Guy Denis, on the left, and Yvon Sonier are the two people in charge of the Woodworking Shop at the Golden Age Club. They, along with Romeo Giroux
have been working in the shop since it opened in 1973. It has become a place where members with woodworking experience come often to work on projects of their own, or to build custom made pieces to sell as a fund-raiser for the club.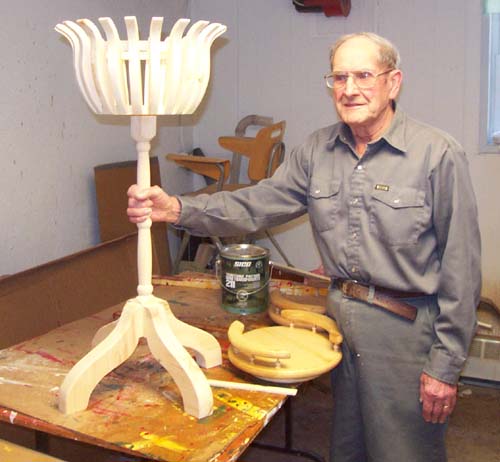 Romeo is shown above putting the finishing touches on a flower pot stand that will be sold to generate funds for the club. Below you can see some of the varnished pieces drying on his bench.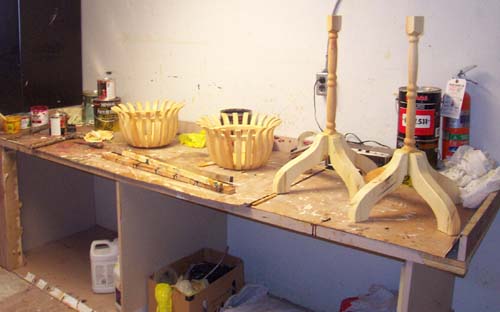 The shop is very well-equipped with all of the tools and power-equipment
you could imagine. The space is laid out well for safety and is always kept
neat and tidy by the workers.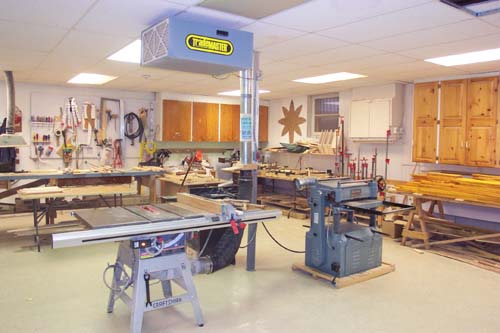 Anyone who is a member can use the equipment.
Memberships cost only $15.00 per year.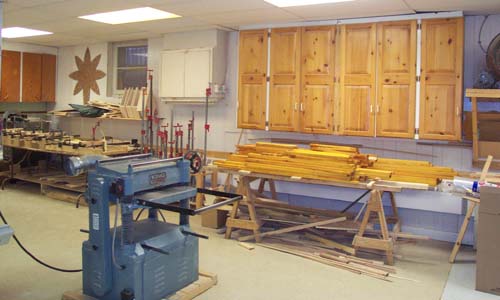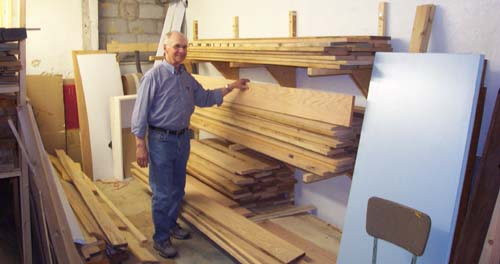 Yvon showed us the storage room where a good supply of quality lumber,
in this case oak, is kept on hand, ready for use on the next project.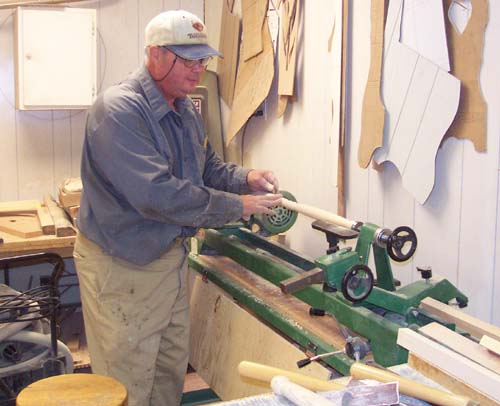 Armand Jeanveau is one of the members who uses the shop on occasion. In the photo below, Armand is using the lathe to finish off a leg for one of his projects.



Yvon welcomes members of the general public to drop in with a picture or a rough sketch of something they would like to have made. The rule-of-thumb as far as cost is concerned is that the club will purchase the material for the project and then double that amount to come up with the finished price. For example, if you need $100 worth of materials to build your project, the finished product will cost you $200. And, anyone who is familiar with the cost of good quality, hand-made wood products will recognize that this is a bargain!

If you want any more information, just call Yvon at 969-8624 or Guy at 969-4835