ROBERT KIRWAN - WARD 5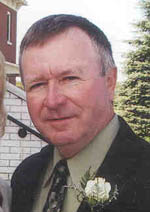 PUBLIC TRANSIT

CLICK HERE FOR VIDEO RESPONSE

Public transit is one of those issues that seems to come up every election and is the one that most sitting councillors will point to as one of their greatest achievements. Nevertheless, while we will readily admit that the public transit services are excellent in the City of Greater Sudbury, we still need to remember that only about 4% of all people in Greater Sudbury use public transit as a means of getting around, but those 4% of the population are mainly the ones who may not have any other choice or option. Therefore, it is important that we do what we can to provide them with a level of service that will satisfy their needs. Otherwise we leave them stranded and cut off from the rest of our community.

I am committed to doing whatever we can to maintain the level of service we already have and perhaps improve on some of the routes, especially in Valley East. The biggest difficulties and concerns I am hearing from Valley East residents is with respect to the length of time it takes to get anywhere in Sudbury when you use the City buses. With the time it takes to get to the bus stop, to transfering to go anywhere but downtown, to the times of the last buses in the evening, the service is just not sufficient to meet the needs of the vast majority of people living in Valley East.

I also receive letters such as the one below from a lady who recently moved to the Valley and finds the level of service unsatisfactory because of where she happens to live. There are more people with similar concerns about the service to areas that are along Main Street between the border of the Valley to Kalmo Lake Road. Listen to her concerns:


Good morning Mr Kirwan, I am doing some research at the moment as to which candidate I intend to vote for in my area, because I have only moved to the Valley as of August 2013. I was in Sudbury on Third Avenue for the 15 years before that as a home owner and am now a home owner in a subdivision that is off Main Street. My biggest issue with my move to the Valley has been the public transit. I have a daughter who would have to walk 2+ kms to get to the closest bus stop to travel anywhere in Greater Sudbury. I understand living in the outskirts that it will take more time to get where you are going, as compared to living right in Sudbury, but I do expect to have bus stops closer to my home. I think that the transit route should be running down Main St and turning around at Kalmo Beach, and heading straight back to 69N to continue its route. There are homes all along Main St., and three neighbourhoods - one at River Road, one at Elm St., and one on Whitson Lake. This route would add about 15 minutes in length to the present route. This route would mean that citizens can actually access a Municipal Beach that has life guards all summer long. This is a route with a fairly narrow road, no sidewalks, and minimal shoulder space. All ages of people are seen walking every day along this stretch with cars zooming by them. The only item that would be needed to facilitate this route would be a 'turn around' area at the end of the route either at the end of Main St., or in the Kalmo Beach area. The citizens in these three neighbourhoods could then at least walk to Main St., to access the transit. Our kids, and the non driving citizens can not get to the Howard Armstrong Center, nor any other store or restaurant in Val Caron.

I do not think it is reasonable that I pay the taxes I do, yet many other outlying areas have transit access closer than mine.

I read your bio on your website and I am going to research the balance of the candidates. I agree that there are big issues to deal with in Sudbury, but I will be wanting to support the politician who will be fighting for some fair treatment for the citizens in the Valley, because clearly the infrastructure has not kept up to the population boom.

Thanks for listening to my concerns


This lady makes some excellent points and she is not alone with this concern. I am not sure exactly what the solution is, but there are places in Valley East that are basically cut off from public transit and if a portion of property taxes are going to be used to fund public transit, then it only makes sense that the level of service be as close to equal as possible.

I want to point out that this is indeed "part of a big issue" for the City of Greater Sudbury. The issue is one of meeting our responsibilities to provide the same level of basic services to all of our citizens. There is a certain minimum standard that must be met. It may not be that we can provide transit services in the Valley every half hour, but surely we can provide service several times a day. Perhaps the answer is a "transit on demand" service whereby a person can call up and book a time for pick up. Or we may be able to provide a general "hub" approach where we have an intra-community bus again.

Whatever we do in the Valley can be replicated in other outlying communities as well. That is why this is a big issue for Sudbury and is one that we need to address. The lady who wrote the letter above has a very valid concern which has been a long-standing problem. It may end up being more costly to provide satisfactory transit services to some of the further reaches of the Valley, but is so then it should be done. One should not be forced to suffer from a lower standard of service just because they decide to move to the Valley from Sudbury.

I did a survey of people in Valley East to find out some of the concerns about the public transit system and the ones who said that they did not use public transit pointed out several challenges that the City may or may not be able to resolve.

The distance to walk to the nearest bus stop is a barrier for some. If they go shopping they often have a long way to walk to get to their home and if the weather is inclement it presents a real problem.

Many people say that they do not like having to transfer at the downtown bus terminal when they need to go anywhere but downtown. It often means waiting for lengthy periods to catch the next bus and they find the downtown terminal intimidating with the people who often hang around there.

A number of people said that it takes far too long to get anywhere because of the scheduling and the wait times for transfers. Many people say that with the buses scheduled so far apart in time, they often have to leave for their destination far earlier than desirable and cannot catch a bus to come back to the Valley at a decent or convenient time. A doctor's appointment in town might take up six or more hours of the day because of the bus schedule and transfering.

It seems as if the people who live on the bus route and who work or otherwise want to travel downtown do not mind public transit and seem to use it whenever they can. But if you are going anywhere but downtown, it is likely that you will find some other means of transportation.

Some people would like to see a bus coming back to the Valley much later so that they would be able to return home by bus after a night of drinking, but that wouldn't solve the problem of transfers and/or distance to walk home from the bus stop.

It also seems as if the transfer tickets run out after so many minutes. And from what I am hearing, if the bus from the Valley is late, a person may miss out on the transfer and have to pay to go to the next connection.
It would appear as if the community of Valley East may not be suited to much better transit service than we already have without incurring tremendous expense that would be hard to justify considering that so few people actually use public transit. There may be similar challenges in other parts of the City of Greater Sudbury and some city-wide policy changes may be able to address them. Having several transfer sites may work to solve some of the issues. Putting more buses on the runs and scheduling buses closer together may help, but all of this involves more funding.
What must be determined is just how much more the public transit system can be improved in Valley East without it being cost prohibitive. The other issue is that despite the improvements, will there be any significant increase in ridership or is Valley East, buy virtue of the type of community we are, simply not a public transit type of community. Perhaps even with buses running every 15 minutes, we simply cannot solve all of the transfer issues which are the real culprit and hence our ridership is never going to improve. Maybe Valley East and the rest of the outlying communities are just not suited to the same level of service as in the high density Sudbury section. Those are things that must be determined moving forward in order to come up with the right level of service that can and should be provided by the City of Greater Sudbury. Your continued feedback on this topic is greatly appreciated.