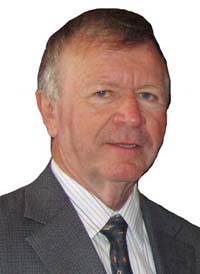 Date: September 18, 2014
To: Media
From: Robert Kirwan
Candidate for Councillor of Ward 5
Re: How to determine the best candidate in your particular Ward.
____________________________________________________________________________________________
Since announcing my candidacy for the position of Councillor of Ward 5 on January 2, 2014, I have been asked by numerous people for advice on how they should determine who to vote for in this election. My advice has been simple.
Whenever an election comes up you have a number of people tossing their names in as candidates, each promising to do wonderful things if they are elected and making commitments to change things for the better. Then they go about putting up lawn signs and some even go knocking on doors to spend five minutes trying to skim through some issues to make it look as if they care about what the home owner says. But the question asked above still remains. How do you know if they are telling the truth or if they are just saying what you want to hear to get your vote? How do you know they can actually do what they say they will do?
My answer is simple. You have to look at what they have done in the years leading up to the election. What have the candidates done for your community in the past? What are they doing now to make a difference in the quality of life for your residents? You want a representative who has always been a leader in the community and who has demonstrated consistent competency in the activities and initiatives in which he has been involved. A person who just "leaps" onto the scene with all kinds of grandiose promises to save the city should not expect everyone to simply take his word for it and blindly give up their vote for an unproven representative. Your choice for a Councillor who is going to advocate on your behalf and who is going to be your "voice" on City Council must surely be able to justify those promises and commitments with actions from the past – and not just the past year, but over many, many years.
In my own case, I have basically been campaigning for the position of City Councillor for over 40 years. At the present time I am currently the Trustee for Wards 5 and 6 with the Rainbow District School Board, so I have already been elected by the residents of Ward 5 to be their representative. I have operated the Valley East Today Community Web Site since 2003. I created the Valley East Community Facebook Group two years ago and it now has over 2900 members. I am the host of a weekly live talk radio show called The Learning Clinic where I have been interviewing people from all walks of life for almost 7 full years and even used this year to try to bring more awareness of candidates from across the city. I was the editor of The Vision Paper for over nine years, doing articles on virtually every aspect of the community, recognizing the accomplishments and achievements of people who have made a difference in Valley East. Even recently, I was instrumental in mounting a large opposition to rate increases at the Howard Armstrong Recreation Centre. I was on the organizing committee for the new Spudsbury Potato Festival that was just held in Blezard Valley. And there is just so much more that I could list.
So while it is nice that a candidate has been a good family man; or was successful in his career; or belongs to an organization in the community; merely putting up a bunch of lawn signs, making a list of promises on a web site, and even trying to knock on doors to spend five minutes meeting face-to-face with a voter during dinner time is just not enough. People need evidence of past behaviour and contributions to the community before they should feel confident that what you say is what you will deliver.
Too often we vote for candidates based on their promises and the number of lawn signs they put up. We say that they are working hard to represent us because they are so eagerly putting up signs, but anyone can do that. It is what they have done in the past that counts. Not what they "say" they are going to do in the future.
So my advice to all voters is to do their homework. Ask people around you about the candidates. See if they can remember what he/she has done in the past. See what kind of reputation the people have. If no one knows about the person, then take that as an indication that perhaps he has not been very much involved in the past and will likely not be involved in the future. Make sure the candidate you vote for on October 27 is ready and qualified to do the job now. This is not the time to select a candidate who has not spent the time trying to make this community better in the past. If his commitment was not there for the past number of years, then don't expect that much is going to change in the future.