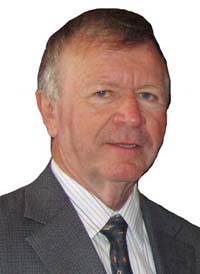 Date: October 16, 2014
To: Media
From: Robert Kirwan
Candidate for Councillor of Ward 5
Re: Kirwan Commits to Eliminating Red Tape for Ward Residents
____________________________________________________________________________________________
I am running for the position of Councillor of Ward 5 for two reasons. The first is because I believe I have the knowledge of my community, the personal and business experience, the background in education and training, and the inherent qualifications to speak on behalf of Ward 5 residents and represent them well at City Council.
The second reason I am running is so that I can work with "individual" residents and assist them in any disputes, challenges, or issues that arise between them and city hall. Every year we hear about individuals who have major concerns about their property or some other issue that requires them to present arguments in front of committees or staff in order to resolve their differences. I intend to be an advocate with them in their dealings with city hall and will sit beside them during their deliberations if necessary. These may seem like small problems in relation to the whole city, but they are huge problems to the individual resident.
I believe this "advocacy" role is one of the most important functions of a Ward Councillor. And even if the resident seems to be asking for something that is not part of the policy that has been established, if I am unable to explain that to the resident, then it is still my job to make the presentation to city staff and see if the parties can arrive at some sort of compromise or mutually satisfactory resolution. My job is not to deny the resident the opportunity to present his case and make his concerns known. My job is to walk beside the resident and be with him to help him make the best case possible.
I understand that this might be a very time-consuming responsibility, but nevertheless, it is one that a Councillor must accept. We continue to speak about removing the red tape for businesses at City Hall. But we cannot forget that there is a lot of red tape that individuals must face when they are dealing with their own issues.
So Ward 5 residents can rest assured that not only will I make sure that I am well aware of their positions on the larger issues, I will also stand beside them in any disputes they have with city hall or council.
For more information go to www.robertkirwan.ca