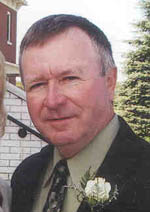 SECURITY AT CITY COUNCIL MEETINGS
The announcement of new security measures for City Council meetings have generated a great deal of discussion in the media. I will certainly have to examine the exact nature of the protocol in order to ensure that these measures are nothing more than standard provisions that are being implemented across the Province. There must be no impression that City Councillors are trying to restrict access to the public meetings nor should anybody in the media be denied the right to report on Council meetings.
The issue I have is with the need to accredit media members. It will depend on what we define as accreditted media moving forward. The internet has allowed each of us to become publishers, therefore, should a person with a blog be treated any different from a reporter from a daily newspaper? My answer is no. Therefore, in reality, every citizen of the City of Greater Sudbury is a member of the media, especially social media.
I think this has been overblown, but I assure you that my position is that we must ensure transparency and accessibility for all members of the general public.