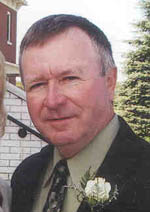 USE OF TASERS BY FRONT LINE POLICE OFFICERS IN SUDBURY
I personally comment the Greater Sudbury Police Services Board for their decision to purchase tasers for front-line police officers.
Greater Sudbury Police officers will all be carrying tasers within the next year as a result of a decision by the police services board to purchase 45 new devices to go along with the 30 that are already being used by sergeants. The cost of $139,000 with an annual replacement cost of $19,000 is considered a small price to pay for reducing the crime rate in the region. It has been reported that some criminals who have been apprehended have stated that they would rather be shot by a bullet than tasered, so this should make people think twice before breaking the law around Sudbury. It should also mean that family members of police officers may be able to rest just a little easier knowing that their loved ones have been equipped with the latest tools for enforcement.
Police officers are trained in the use of force. There are so many critics and people who hate police officers out there that officers are bending over backwards to avoid doing anything that will leave them open to criticism. That is the problem. A police officer hesitates and he/she is in danger of life-threatening injury from a law breaker who just doesn't care. My son is a police officer in Peel. I know how dangerous the job is. He makes sure to spend as much time with his children as possible because he knows that every shift could be his last. He also knows of officers who have been so reluctant to draw their gun that they have been shot or stabbed. I can tell you that just knowing that Constables have a taser on them will make an unruly drunk think twice about starting a fist fight with a police officer. It will reduce the number of physical confrontations that people have with our officers. All it takes is one surge of the taser and the drunk aggressor is brought to his knees, likely never to consider doing anything like that again. So, yes, Frank. Just carrying a taser is going to protect our officers and it is going to make their families feel a bit better about saying good bye to their mothers and fathers as they head out on another shift to make sure the rest of us can walk around the block every night. And as for the cost, it is much cheaper to buy tasers than have an officer off on leave because of an injury that resulted from having to fight off an aggressor, or off on LTD because of a stabbing. I feel better knowing that they have this new level of enforcement that will allow them to avoid drawing their gun.
The taser is a reduction in the level of force that a police officer has available. The only way they can defend against an attack now is with a gun. A taser is a much better alternative and "eliminates" physical confrontation to the point where the officer will be able to talk with the attacker. The tasers are the only way to reduce the incidents of physical assault against police officers. It is also something that will allow officers who are much smaller than their attackers to even up the odds and be able to facilitate an arrest. I know that police officers will welcome this alternative to the use of a gun.
I don't want to continue this topic by an article in Northern Life reports that the taser has been used 220 times since 2003 and the police find that just having one on the scene acts as a deterrent and calms a situation quickly.
http://www.northernlife.ca/.../06-tasers-sudbury-police.aspx