WELCOME TO PAGE THREE
TUESDAY, OCTOBER 3, 2006
2915 Royal Canadian Army Cadet Corps Irish Regiment of Canada Capreol Group Gains Money and Recruits From Visit To the Mall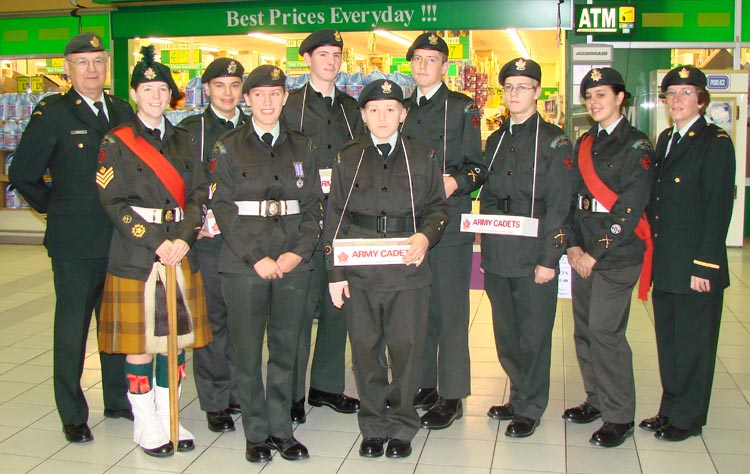 Members of the 2915 R.C (Army) C.C. Irish Regiment of Canada are shown above before their "Tour of Duty" during a special fund-raising "tag day" at the Hanmer Valley Shopping Centre on September 29 & 30, 2006. Company Sergeant Major Karie Belisle, 2nd from the left in the kilt, was in charge of organizing her group and she demonstrated why she is in her position of responsibility. Others in the photo, from the left, included: Captain Norm Duffy; CSM Belisle; MCPL Belanger; MCPL Harpe; CPL Deschamp; PVT Schreader; CPL Spurrell; PVT Brunet; SGT Belanger; and 2LT Joan Dumontelle.

Company Sergeant Major Belisle, a resident of Hanmer, has been with the "Capreol Cadets" for the past four years. She is a Grade 12 student at Confederation Secondary School and is the top ranking cadet in her corps. She feels that being a member of the Cadets has definitely helped her in a great many ways.

Captain Norm Duffy oversees the operations of the Capreol Cadets and he feels that, "This definitely something that every kid should try, but it is not for everyone." He continued to explain, "The goal of the Irish Regiment of Canada is to produce better citizens, promote physical fitness, and give young people insight into the Canadian Armed Forces. It helps boys and girls develop self-confidence, poise, and a sense of respect for their fellow man and for authority. Many people say that you don't belong to Cadets; you are adopted by Cadets.

The tag day at the mall is the major fund-raiser of the year for the Capreol Cadets and they appreciate the support that the public has always shown them.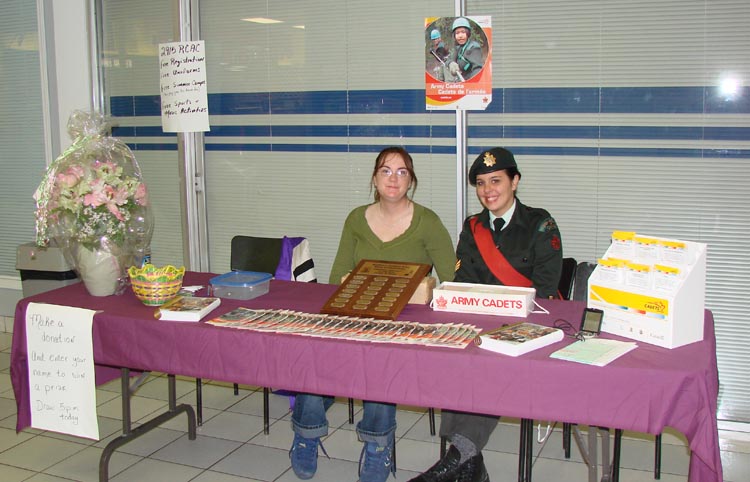 As well as raising money, the time at the mall was also used to provide awareness of the program and hopefully recruit more members. In the photo above, Heather Richer, on the left, and SGT Ashley Belanger are manning the recruiting table.

Heather is no longer an active member of the Corps, having retired from her position as Company Sergeant Major to make room for the person currently in the role, Company Sergeant Major Karie Belisle. Heather joined the Corps as a shy 12 year old girl who lacked in outward self confidence. By the time she left the Corps, she was the top ranking Cadet and is now enrolled in the 1st year of the Concurrent Education Program at Laurentian University, with a goal of becoming a high school teacher. She also plans to travels all over the province and country speaking to groups about the Cadet program as a Civilian Instructor.

"I thought it would be an interesting thing to do," Heather explained. "I tried to get in when I was eleven, but they wouldn't let me. I've been to summer camps where you get paid a lot more than if you work at a fast food restaurant or retail store and I've met friends from all over the world."

A total of 36 teenage boys and girls between the ages of 12 and 19 belong to the Capreol Corps. They come from Capreol, Valley East and Garson. There is no fee to join the Corps and all of the material and uniforms are provided free of charge. The group meets every Wednesday evening from 6 p.m. to 9 p.m. at the Millennium Centre in Capreol. They also get together for several weekend activities, such as the tag day, during the year.

If you are interested in finding out more about the 2915 R.C (Army) C.C. Irish Regiment of Canada, you can call (705) 858-3220 and leave a message.

Ten More Qualifiers Selected By Valley East Today In The Keep The Spirit Alive Contest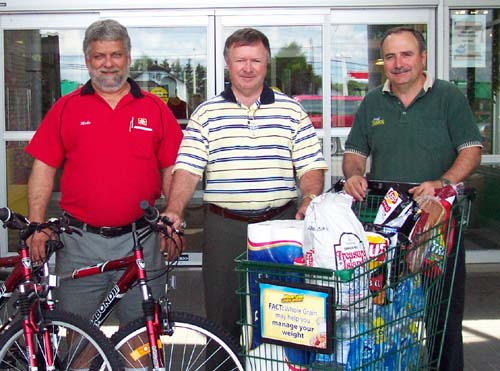 Ever since the "Keep The Spirit Alive Contest" was introduced in June the number of people registering to receive the Valley East Today Weekly Online News Magazine has skyrocketed. As of the end of August, over 2500 individuals are receiving the online publication every week and it is being estimated to at least 10,000 other people as the email is being forwarded across the "world".
The three community-minded local businessmen in the photo are Mike Lemieux, owner of Hanmer Home Hardware, Robert Kirwan, Publisher of the Valley East Today Community Web Site and Online Weekly News Magazine, and Ken Desjardins of Desjardins' Food Basics. The three men teamed up to begin a "Keep The Spirit Alive Campaign" are thrilled with the response and are still inviting all residents to help them spread the message that Valley East is a great place in which to live!
In explaining the purpose of the initiative, Kirwan explained, "We want to let everyone know that Valley East is a town where you can still find that "old style community spirit" mixed with a modern lifestyle that fits right in with the 21st Century. There are a lot of good things happening in Valley East and it is about time that the rest of the people in the City of Greater Sudbury knew about it too! Furthermore, it is also time to let the rest of the province know that if anyone is looking for a place to live and raise a family, or a place to retire within the City of Greater Sudbury , they need look no further than Valley East ."

In order to help get this message out to the rest of the "world" the people of Valley East are being asked to take part in a massive communication strategy using the power of the internet.
Everyone participating in this campaign will have a chance to win a "Grand Prize" consisting of 100 Lotto 649 tickets for the New Year's Eve Draw on December 31, 2006 . What a way to celebrate the New Year by winning the big prize with one of those tickets!
Runners up will receive other valuable prizes, including "two" mountain bikes donated by Hanmer Home Hardware, $300 in groceries from Desjardins' Food Basics, More prizes from other local merchants may be announced in the coming weeks before the contest ends.
In order to qualify for these prizes, all you have to do is register to receive the Valley East Today Weekly Online News Magazine. Every month from July until the end of December, ten names will be drawn at random from all of the people registered to receive the publication. Those ten people will qualify for our final draw which will be held on Christmas Eve. The winners will be announced in the December 26 issue of Valley East Today!
Once you register, the Valley East Today Online Weekly News Magazine, which is currently being received by over 2000 people, will be sent directly to your email address every Tuesday. Not only will you qualify to win the 100 Lotto 649 tickets or other runner up prizes, but more importantly, you can help us "Keep the Spirit Alive" by forwarding Valley East Today to everyone on your own personal mailing list. By using the power of the internet, we can let tens of thousands of people know about Valley East every week.
CONTEST QUALIFIERS
People who have already qualified for the Grand Prizes in the
Keep The Spirit Alive Contest. These names will be placed in a drum along with ten additional qualifiers chosen each month until December 2006.

QUALIFIERS

FOR THE

MONTH OF

JUNE 2006

| | |
| --- | --- |
| #0065 | Chantal Proulx |
| #0133 | Marilyn Liske |
| #0384 | Bernadette Mrochek |
| #0411 | Cathy Bellefeuille |
| #0446 | Gaston Boisvoneault |
| #0690 | Carol Mailloux |
| #1057 | Glynis Cappadocia |
| #1228 | Shelly Pelland |
| #1318 | Nicky Blais |
| #1827 | Michelle Wiebes |

QUALIFIERS

FOR THE

MONTH OF

JULY 2006

| | |
| --- | --- |
| #80 | Kim Dwyer |
| #154 | Lana Ranger |
| #255 | Karen Lische |
| #288 | Rebecca Ogilvy |
| #886 | Chris Coulombe |
| #1086 | Brian Koivu |
| #1194 | Jessica Rienguette |
| #1979 | Corina Gavin |
| #1993 | Lynn Poulin |
| #2006 | Linda Dubois |

QUALIFIERS

FOR THE

MONTH OF

AUGUST 2006

| | |
| --- | --- |
| #5 | Lillian Wade |
| #37 | Lisa Proulx |
| #74 | Hayden Hack |
| #499 | Linda Tessier |
| #623 | Doug Malloy |
| #1098 | Bob Boyuk |
| #1283 | Shandi Charette |
| #1366 | Todd Mazzuca |
| #1522 | Sharon Leger |
| #2259 | Angele Rancourt |

QUALIFIERS

FOR THE

MONTH OF

SEPTEMBER

2006

| | |
| --- | --- |
| #14 | Laura Lafrenier |
| #22 | Christine Villeneuve |
| #332 | Vic Evans |
| #345 | Ron Hogue |
| #1108 | Bruce Gilles |
| #1707 | Angela Gelinas |
| #1910 | Ashley Maclellan |
| #2216 | Debbie Sonier |
| #2332 | Kim Rivet |
| 2378 | Carole Landry |

The names of the above people who are already subscribed to the Valley East Today Online Weekly News Magazine will be entered as finalists in the contest. The sooner you register, the more chances you have of being selected as one of the ten monthly finalists. On December 24, 2006, one person will win 100 Lotto 649 tickets, while runners up will win other valuable prizes. Make sure your friends all enter the contest and help us "Keep the Spirit Alive". Enter now and you may be one of the ten qualifiers picked at random at the end of September.
ARE YOU RECEIVING VALLEY EAST TODAY EVERY WEEK?
THEN CONGRATULATIONS - YOU ARE ALREADY REGISTERED
YOU QUALIFY FOR THE CONTEST!
NOT REGISTERED YET?????
TO QUALIFY FOR THE CONTEST
ALL YOU HAVE TO DO IS SEND US AN EMAIL BELOW
ALONG WITH YOUR NAME AND PHONE NUMBER


Community Solutions Team Present Preliminary Findings to Valley East Residents on Monday, September 25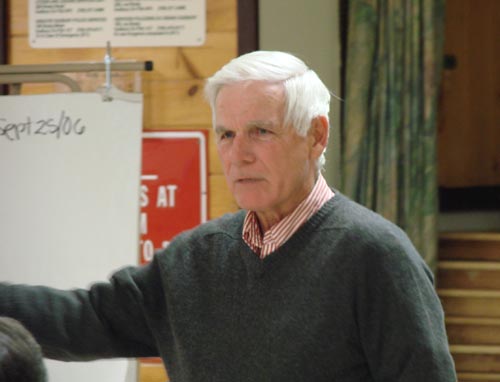 Floyd Laughren and the members of the Greater Sudbury Community Solutions Team conducted Round 2 of their mandate by visiting each of the outlying communities to present a summary of the issues and suggestions made during the first set of public meetings in June, as well as outline how the team will proceed to develop its final recommendations to City Council.

'We've taken the summer to organize the more than 5,000 issues and suggestions we heard during our consultations in June," said Mr. Laughren. 'Although we can't deal with every issue and suggestion that was brought forward, we want to show the community that we have chosen broad themes to focus on as we develop concrete recommendations to improve our city."

Six citizen working groups, each led by a member of the Solutions Team, will tackle these themes during October and November. The working groups will propose draft solutions for the Community Solutions Team's consideration and adoption. A final report will be presented to the 'New' City Council in early 2007.

"Our hope is to have someone from each of the former municipalities on each working group," said Solutions Team member Gisèle Chrétien. 'These folks will help us to focus on the most important and broadest issues to develop realistic proposals for improvement. I encourage people to come out to our meetings and volunteer to help with one of the working groups."

Floyd Laughren reiterated the team's commitment to be as open and realistic as possible. 'I've said all along that we will not be able to deal with every issue that was brought to our attention. We intend to be as open as possible about what we will be focusing on as we move forward. We have, of course, recorded all of the issues presented and we will be passing these on to City staff."

"We can't just present city council with 3,000 problems. City council needs to deal with policy issues. We have to weed out some issues. You can't say to city council that there's a sign down at Suez Rd. in Capreol," he says.

"We've already given all the local stuff to the city staff. We've already done that. They can be looking at those problems and fixing them."

Laughren says he'll make sure his recommendations are practical. "I'm not going to give recommendations that are pie in the sky. I live at the end of Penage Lake Rd. I could ask that the road be four-laned, but that's just not realistic."

If citizens can't make it out to the meetings, they can submit their comments or volunteer to be in a working group by e-mail at cst@greatersudbury.ca, in person at any Citizen Service Centre or by mail at Community Solutions Team, Tom Davies Square , 200 Brady St., Sudbury , ON , P3A 5P3 .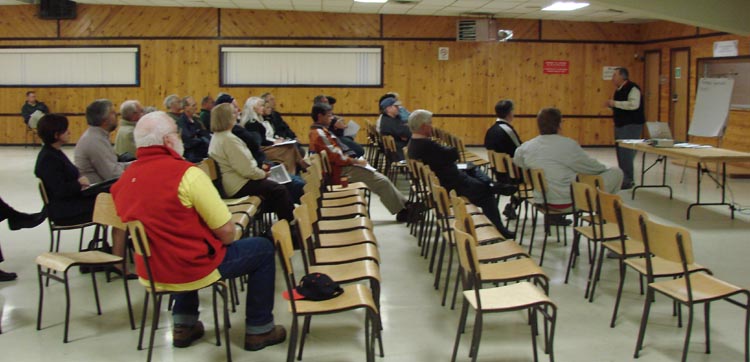 Only thirty (30) people attended the meeting in Valley East which was an opportunity for the public to review the information that was gathered during the first round of meetings which were held in June. Of that group, a total of 13 included committee members, City staff, representatives from the media and candidates in the upcoming election. Only 17 were considered members of the general public, and almost one third of that total came from the Valley East Community Action Network.

Gary Michlak is shown leading the group through several sessions during which people reiterated some of the issues, concerns and suggestions that were mainly included in the initial report.

On October 12, 2006, the Community Solutions Team will meet with some 36 members of the general public who will have been selected to sit on six different committees, each with a responsibility of sifting through one of the six themes that have been identified during the meetings with the public. Following the orientation meeting, the groups will meet three more times, on October 19, November 2 and November 9, before turning things back to the Community Solutions Team members for their final deliberations and preparation of a report that will be turned over to the New Council in January 2007.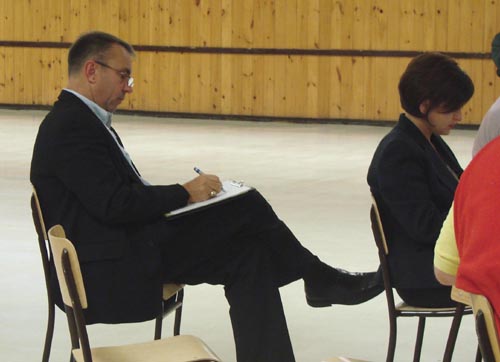 Two very interested Senior Managers from City Staff were also in the audience taking careful notes and making observations. They were Alan Stephen, General Manager, Infrastructure and Emergency Services on the left, and just in front of him, Lorella Hayes, Chief Financial Officer with the City.
It was apparent from the mood of the small audience in Valley East that people in the outlying areas are not happy with the level of services they have been receiving since amalgamation in 2001. The issues range from poor road maintenance and snow removal to a lack of senior housing developments. It was obvious that much work must be done to create a level of "decentralization" in some areas of responsibility so that people have a sense of "belonging" to the City of Greater Sudbury. Much of the blame for the conditions as they exist today was directed to City Council for failing to fully understand and appreciate the needs of their constituents. It seems as if the upcoming election campaign will be fought on one major underlying principle: Do we want to be "One City" or do we want to be a "Community of Communities"?
For a full report you can go to the City web site at: http://www.city.greatersudbury.on.ca/cms/index.cfm?app=dept_cao&lang=en&currid=4984

Acrobat Results Marketing Looking To Expand Workforce With New Hires From Valley East And Capreol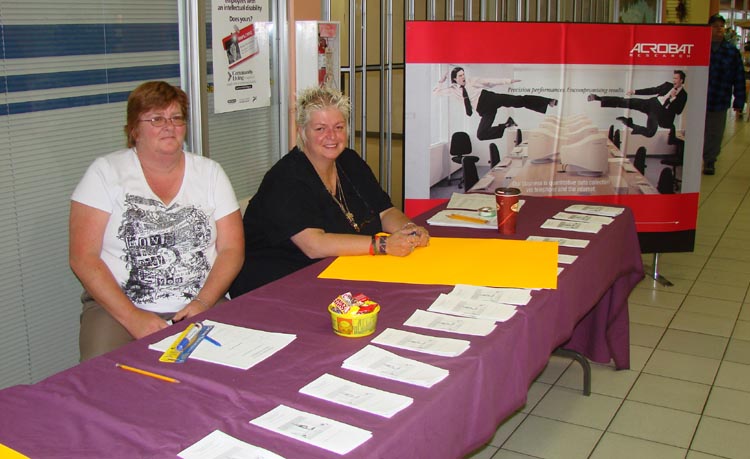 Margaret Richer, left, and Cecile Labelle, two Customer Care Representatives with Acrobat Results Marketing of Capreol, were on hand at the Hanmer Valley Shopping Centre from September 22 to 24, 2006 conducting a Mini - Job Fair in hopes of recruiting new employees for their company.

Cecile, who has been with the firm since it opened some six years ago, explained that this is one of the best jobs she has ever had, "I just love it because we don't do any selling. All we do is conduct surveys and collect data on just about anything you can think of. Most of our calls are to places outside of Canada, but we have done surveys and polls for local businesses and politicians."

Margaret, who has been with the company for three years, went on, "It is such a nice place to work. Everyone gets along with each other and the company really treats us fairly. Our boss, Beth Depatie, who is a Vice President of Acrobat, in charge of Field Operations in Capreol, is so nice to work for. She really cares about her employees and does everything she can to be accommodating."

The starting rate for interviewers is $8.50 for the Day Shift (9 a.m. to 5:00 p.m.) and $8.00 for the Night Shift (5:15 p.m. to 12 a.m.). Both Cecile and Margaret point out that there are plenty of opportunities for advancement and with the performance incentives the actual wage can be much higher. In addition, there is so much work lined up that the company must hire more people to complement its staff which is already close to 100 employees.

The best thing of all is that Acrobat Results Marketing offers flexible scheduling done on a weekly basis so that you can work as few as three evenings a week to work around other commitments. This is an excellent job for a student or someone looking for part-time employment to supplement another full-time job.

If you are interested in finding out more about this employment opportunity, call (705) 858-4343.


Glamorous You Nail Salon Not Only Provides Service To Clients, But Also Gives People A Chance To Get Certified In A Great Career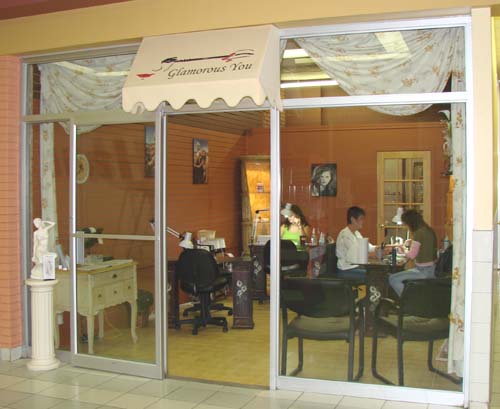 People who are interested in getting started in a fantastic career should stop by and talk to Louise Frappier-Beaulieu of Glamorous You Nail Salon, located at the Hanmer Valley Shopping Centre.

Besides providing nail and make up services, Louise also owns and operates Glamorous You School of Nail & Make Up Artistry. "We are very happy to be able to set up our facilities at one of the nicest shopping centers in the Greater Sudbury Area," Louise declared. "The mall is clean, friendly, and has a very attractive, classy atmosphere. Those are all qualities that are important to the industry I am in and we feel that Glamorous You will be an excellent addition to the mix of stores in the mall."

It is expected that many more young people will take an interest in a career in Nails and Make Up Artistry now that Glamorous You will have a much higher profile in the community. The School of Nail and Make-Up Artistry has graduated 150 students since opening in 1993, and this is a career that is definitely becoming more and more popular.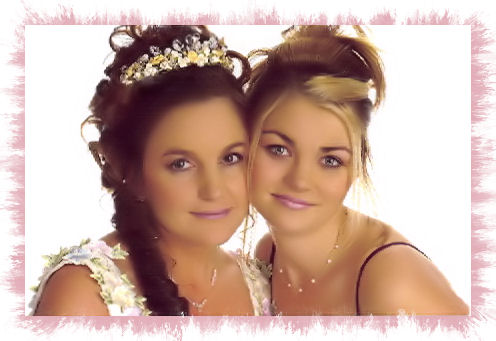 When you can work on a girl to prepare her for a wedding or a graduation or a very special occasion, and when you see the transformation that takes place right before your eyes, you come to understand why this career is gaining in popularity among people who want to find an outlet for their creativity.
One of the main advantages of earning a certificate from the School of Nail and Make Up Artistry is that this gives you a skill that can be used anywhere in the world. Many hairdressing shops, health spas, and personal improvement centres are in need of well trained, creative artists who can provide this added service to their clients. Your potential for success as a specialist in nails and make up is only as limited as your imagination. Many graduates work for other salons or companies, but others work for themselves and contract out their services to individuals and groups. This self-employment has many benefits, not the least of which means that you can balance your career and family much easier when you are working for yourself.
When you visit the new location of Glamorous You in the Hanmer Valley Shopping Centre, you will be able to speak directly with Louise to find out more about the school and the elements of the course.
Selecting a career that you will enjoy is one of the most important decisions you will ever make. It is something that requires careful thought and consideration. It is also something that you must have a passion for and want to do for the rest of your life.
Stop by and see if the School of Nail and Make Up Artistry by Glamorous You is what you have been looking for to get into one of the most rewarding careers today. Call Louise for more information at (705) 969-0000.
Ron & Lise Gladu Welcome All Visitors To Take A Tour Of Their Home Based Professional Studio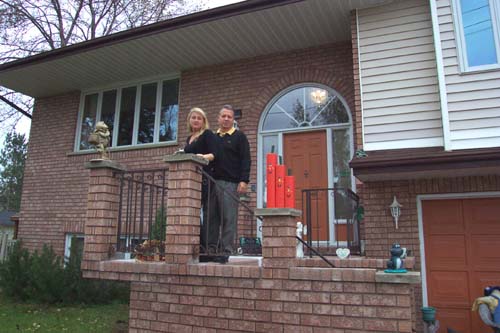 Lise and Ron Gladu would like to invite you to take a brief virtual tour of their photo studio. As is the case with many professional photographers, they have found it much more convenient to design a studio within their place of residence. This allows them to be more flexible with respect to times that are convenient for clients to come over
and visit to discuss their needs. Unfortunately, there are many people
who have never seen the inside of this magnificent facility. We know you will be impressed with what you see.
Comments From Our Readers Are Always Welcome And Will Help Us Make Valley East Today Even More Useful
Comments from our readers are always appreciated. In fact, many of the changes and additions we make are a direct result of suggestions and questions that have come from local residents through this forum. Our goal is to create a Community Web Site that is a comprehensive reference source for everyone, and to provide a Weekly Online News Magazine that captures the living history of Valley East and Capreol.

We want to thank all of the people who take the time to send in comments. In order to protect the privacy of our readers, it is our policy to omit the names of our readers, unless you give us specific permission to print your name. We hope you enjoy some of the comments sent in this week.
Dear Editor:

I just wanted to tell you how much I enjoy receiving your weekly News Magazine. The stories and articles are just fantastic and really help me keep up with what is happening in Valley East. I really enjoy the pictures. They are absolutely amazing. It is so nice to see a web site that is filled with photos instead of just writing. Keep up the good work!

Reader from Hanmer
Dear Editor:

We just moved into Val Therese and love it here. I want to thank you for sending us the Valley East Today Newsletter during the last few months. It gave us a lot of information that we could use to help us feel more comfortable with our decision to come to the Sudbury area.

Reader from Southern Ontario
Dear Editor:

I really enjoy your website Robert. I can't wait to read all about Valley East and its people. I have been living here a long time since coming here from Gaspe Quebec as a young girl. I hope to continue living here for a long time. Thank you for bringing my town into my home. Keep up the good work.

From a local resident
Hello Mr. Kirwan:

You should warn people BEFORE they begin reading your ezine. "Get yourself a nice cool lemonade and set yourself down comfortably because you are going to be here a long while." I read VALLEY EAST TODAY (VET) each week BUT I don't always take the time to read all the side bars. I made the mistake of doing that today.
WOW! VET IS LOADED!
If you intend to do the same thorough job as a councillor in the Nov. Elections we can't go wrong.
Many thanks for all you do.
I am also impressed with all the contributors and their generosity. Can I go away for a holiday and come back as a new member of the community? I want one of those 'Welcoming" baskets. I have also entered the contest and plan on visiting a few of the businesses. We do have s-o-o-o-o much in our community. Your support and encouragement have made us the envy of many cities.
Thank you Mr. Kirwan and all who make the VALLEY EAST TODAY the wonderful instrument that connects and informs us all.

From a local resident of Hanmer
Mr. Kirwan:

The article on Andrea Martin (July 17) was truly amazing. You captured her personality and made all of us want to go out and meet this wonderful lady. It is nice to have a publication like Valley East Today that used modern technology to let us know about the great people living in this community. The beauty of the internet is that we can continue to go back to these articles months from now. I look forward to future editions so that I can read about all of the people in Valley East who are like Andrea.

Resident of Val Caron
Dear Editor:

This is one of the best newsletters I have ever seen. It contains such a variety of information, and since you can go back and see previous issues, it is just like having your own storage centre. Thank you for creating a "living history" of Valley East. This is something that we can turn to for many years to come.

Resident of Val Therese
WELCOME TO PAGE THREE
TUESDAY, OCTOBER 3, 2006