LAMINATE
FLOORING....
Laminate, or 'floating floors' as they are sometimes called, are one of the most popular choices among both new builders and people who are doing home renovations. Customers are pleased to have an opportunity to view a wide variety of in-store samples at Fantastic Floors. Some of the main companies that Fantastic Floors deal with include Columbia, Tarkett and Stevens Dufour.
Tarket & Columbia
Flooring Products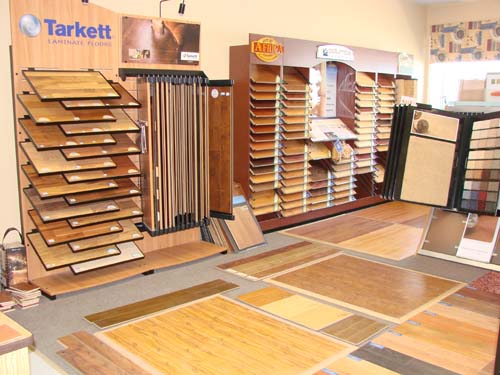 Fantastic Floors has a huge variety of laminate flooring samples from which to choose. Customers are always welcome to take home a sample to help in the matching of flooring with the rest of the home decor. Super-sized samples give a person a good idea of what colour to select to match the existing decor in the room.

Stevens Dufour Laminate
Flooring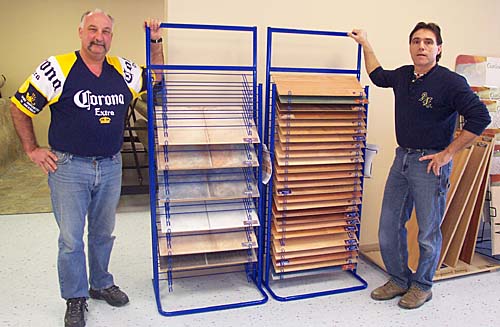 The laminate 'Click-Flooring' that is in the display above is a popular choice for people who want to install laminate flooring that looks like ceramic tile. Some customers are deciding to go with this for their kitchens, dining rooms, and even bathrooms. Ron, shown on the right hand side of the photo, strongly discourage the use of laminate in areas of the home where moisture or water can be a problem, some customers still decide to go with this option. Many, however, understand the risk they take with laminate if it gets wet and usually decide to go with a less expensive vinyl flooring instead.


Four-Sided Bevel Laminate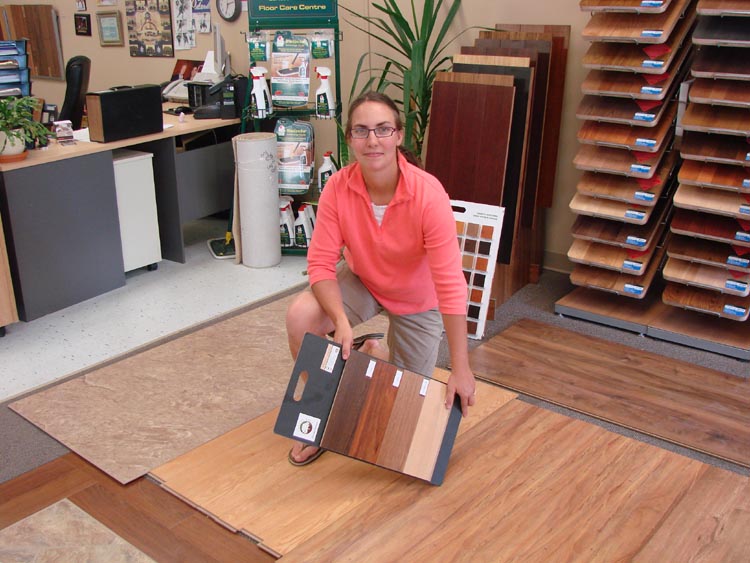 Lee Martin, Sales Manager, shows some of the samples of the four-sided bevel laminate is quickly becoming the preferred flooring for many homeowners. This laminate is laid down in single strips so that it looks like real hardwood and yet has the toughness and durability of laminate. Part of the showroom contains this type of flooring and people are amazed at its appearance.




Cash & Carry Specials






At Fantastic Floors, you have your choice of several popular laminates that are kept on hand in the store, or you can order exactly what you want from the samples and online catalogues.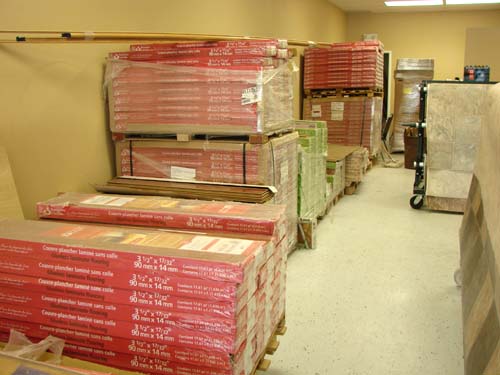 BEAULIEU LAMINATE FLOORING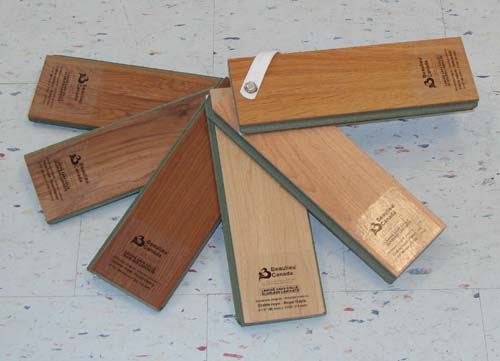 The Beaulieu model offers you 14 ml laminate with the foam already on the back. Some of the colours are shown above and below.