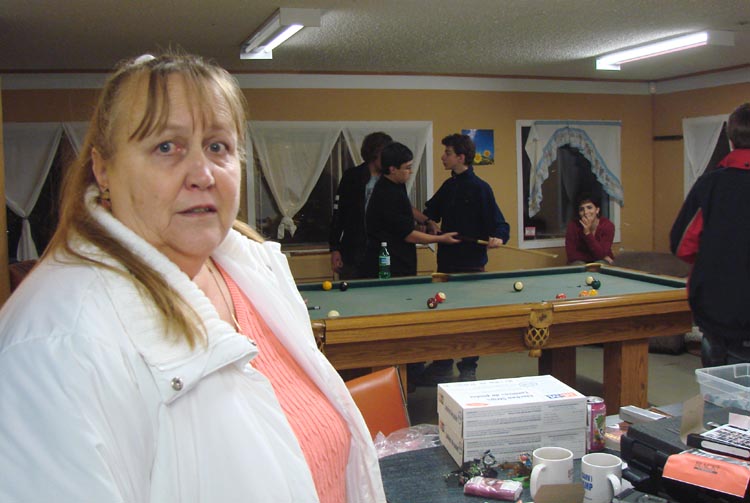 Susan Johnston was elated on the evening of October 13 when about two dozen teens from the area dropped in to take part in a special social evening at the Valley East Youth Centre.
For Susan, who has seen both the highs and the lows during the 25 years she has been involved with the Centre, it was music to her ears to listen to the young people filling the rooms with laughter and conversation.
Today, as Chairperson for the Board of Directors, Sue finds herself facing an uphill battle to keep the centre open. At the present time the facility is open to youth on Friday evenings only, from 6 p.m. to 11 p.m.
She is hopeful that a new City Council may place a higher priority on youth and will perhaps provide sufficient funding so that she can once again hire two staff and keep the facility open five days a week.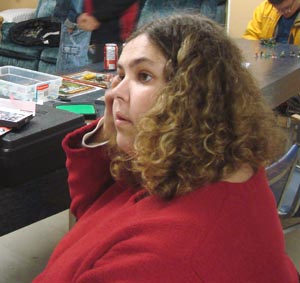 Darleen Hillier, shown on the right, the only other active Board member with the Valley East Youth Centre along with Susan Johnson, is convinced that they can once again bring the Youth Centre back to where it was when it was at the height of its popularity.
"Many people have given up on the Valley East Youth Centre, but Susan and I just wouldn't throw in the towel. We are going to keep fighting and plugging away to keep this Centre open and provide young people with a place where they can have some good, wholesome entertainment and meet with their friends."
Mike and Nicole Savoie, of Hanmer, were parents who had heard all kinds of bad things about the Valley East Youth Centre. "When we told some of our friends that our son wanted to go to the Youth Centre, they warned us to keep him away. We told them that we were not just going to drop him off, but that we were going to visit the place and check it out first. Now that we've seen the place and met with Susan and Darlene, we are very happy with what we saw."
In fact, both Mike and Nicole have offered to volunteer to help out in any way possible to ensure that the Centre continues to function. "If you have any negative perceptions of the Valley East Youth Centre, all you have to do is visit it once and your perceptions will change," indicated Nicole, who is a teacher at Ecole Secondaire Hanmer.
We took a few pictures of the young people in their activities at the Centre. Click here to see some of those photos >>>>
The City of Greater Sudbury owns the building, so that is at least helping to keep the Youth Centre going with volunteers such as Sue Johnston. However, it is likely going to be up to the Corporate Sector to step in with private sector funding if this community is going to continue to have a Youth Centre much longer.
The Valley East Youth Centre needs the help of the community. If anyone is interested in stepping forward, call and leave a message for Sue Johnston. She is willing to listen to anyone who is in a position to help out. And right now, Sue could sure use a helping hand.